Roland Borbély is a good-natured person who it's great to chat to. And there is certainly something to talk about since he lived in Israel for four years and two more in the United States, in California in particular, before he began to work for Pajzos-Megyer and Kovács Nimrod Winery here in Hungary. This is already interesting as it stands, but it's even more interesting if you note that Roland's professional stops-offs from California right to the present day have all been made according to a predetermined plan. It's not enough to travel, it's not enough to pay attention, you also need to ask and understand what and why you're doing it. And then you need to decide what you want to do and then continue to travel, work and ask accordingly. Well, that's it in a nutshell. Everything that Roland did was in aid of what we can now taste in the Gallay wines. So that he uses oak in the way he does now. So that he uses the right wood and toasting. So that he chooses a glass stopper instead of cork that is lauded as premium but is actually second rate. So that his red wines have lively acidity and are firm, cooler-climate wines. So that he doesn't have to worry about residual sugar and so on. However, the story didn't begin quite like this, when József Borbély, Roland's father bought the small house and the plot of land belonging to it in Nyékládhháza's Pittyén vineyard in 1984…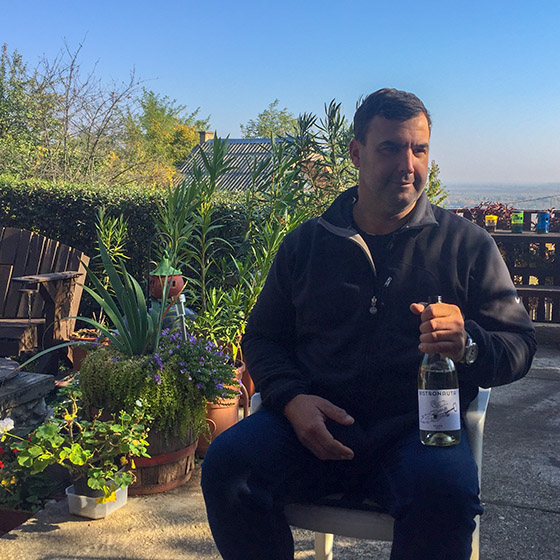 Photo: Daniel Ercsey
It does no harm if your older brother is a wine merchant
At that time, everyone had a holiday home, which is hardly surprising. You couldn't travel abroad, or only to other socialist countries, and nobody really wanted to go there either, so you were left with your little cottage and your Zsiguli, the ne plus ultra among the system's attainable pleasures. Roland also came out here from Tiszaújváros to gaze at the distant Tokaj Hill and to bathe in the Nyék lakes. Later he was more interested in engineering, but his brother, who had moved to America, began to work in wine, as an employee of the Blue Danube Wine Company, and then started sending home great Californian red wines. This sealed Roland's fate and he thus became a winemaker rather than an engineer as planned.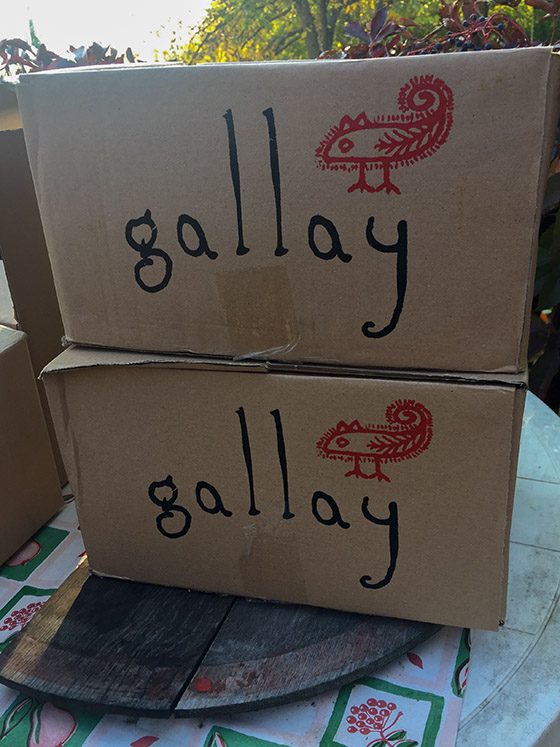 Photo: Daniel Ercsey
He already had some land, as the holiday home in the Pittyén vineyard was right next to the hillside vineyards planted by the father of the national darling, Szabolcs K Toth, so Roland began his process of multiple years of learning and travel and then set up his own estate. This has now become 11 hectares, in the vineyards of Pingyom (also Nyékládháza), Zúgó (Mályi) and Lippa (Miskolc) as well as Pittyén. The Nyékládháza Pittyén is real Zenit land, about 52 hectares of the 60-hectare vineyard are planted with Zenit, which is certainly the biggest area of Zenit in the country.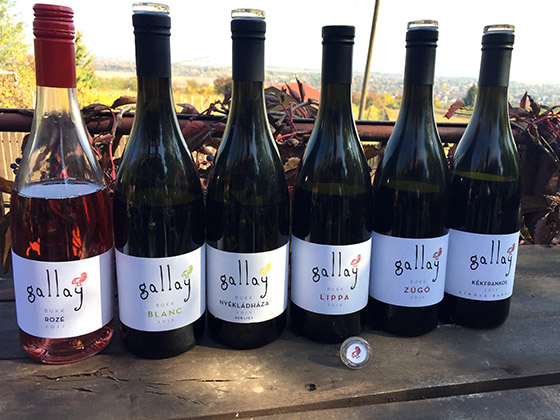 Photo: Daniel Ercsey
Other judgement
The Gallay estate, bearing his grandmother's family name, quickly became successful thanks to the wines and, of course, Roland's personality. However, they have somehow missed out on the success to be reaped at wine competitions. The wine region's challenge awarded his Fehérburgundi, aka Pinot Blanc, with a bronze, yet this is a wine that I once gave 92 points to when tasted blind and I still consider the 2015 to be one of Hungary's best white wines! His Zweigelt and Kékfrankos are also benchmark wines for lovers of cooler, spicier styles, while his Zenit is better known for its winemaking, creamy texture and beautiful use of oak. We could apportion blame for this, but that's pointless. Roland makes just the kind of wines that he has always wanted to.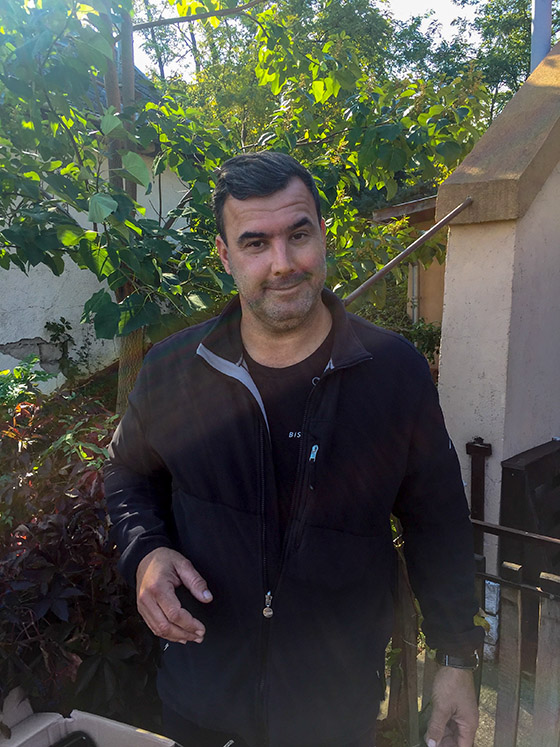 Photo: Daniel Ercsey
In relation to our series of articles, it would seem that we could say to everyone that something has been put back on the wine map, and in the case of Roland, this is Nyékládháza. Consumers are also buyers for these wines, while the Bükk as wine region is the clear winner of this story.