We believe the time is ripe for a wine with few words. We will no longer dictate what we see, taste and smell. This is why we have Motif, which can only be explained by a word in our Southern Styrian dialect. And a pattern of colour and form. A label, a word, a wine: you will understand our Motif in the glass.
This is one of those packagings that has some effect on everyone. It's like the feeling when you're standing in front of the mirror, debating whether your clothes and accessories are in harmony, or contemplating your overall impression. The aim of the creators was to make all our senses work – and they succeeded on me.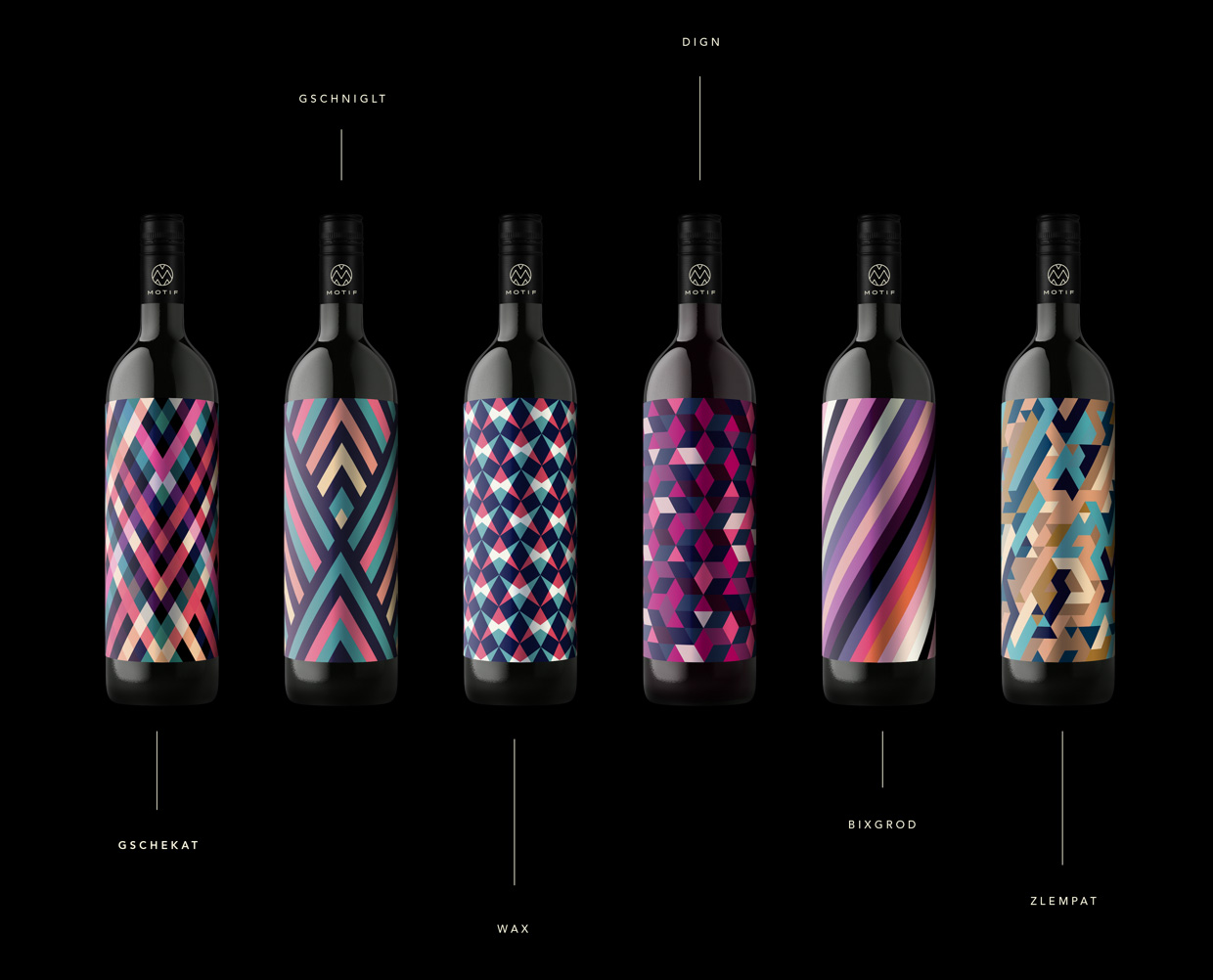 The numbers, grapes or name on the bottle don't determine the taste of the wine within. When drinking, observe the people around you and your thoughts – the complete surroundings have an effect. Everything resonates when you drink wine. Look at your own motif. Life is multifaceted, just like our wine.
Studio - EN GARDE
Concept - Mario Rampitsch, Franz Lammer
Graphic Design and Art Direction - Kristina Bartosova
Photos - Stefan Leitner