You are new here? For the 1st part of this article click here.
Rediscovering ancient viticultural roots in Greek Thrace
The wine highlight of the trip was our visit to Kikones, named after the ancient tribe who lived in the Maronia region and were known as winemakers. Horses also played a key role in their everyday life as ancient coins demonstrate, with a horse on one side and a bunch of grapes on the other. The winery's labels also feature a horse along with Orion, which relates to the vine-growing tasks of the Kikones people who respected the celestial phenomena; the end of the summer, signalled by the rise of Orion was the sign for the festive grape harvest period to begin. The winery also tries to follow biodynamic principles to a certain extent, i.e. referring to the stars when deciding when to rack and bottle, etc. The area is steeped in myth with Homer also referring to this area: when Ulysses leaves Troy to return home, his first stop is Ismara; the king welcomes him and gives him some wine he has made himself, which Ulysses uses later to get Cyclops drunk and make good his escape. This wine is said to have been produced from the local dark, tannic Mavroudi.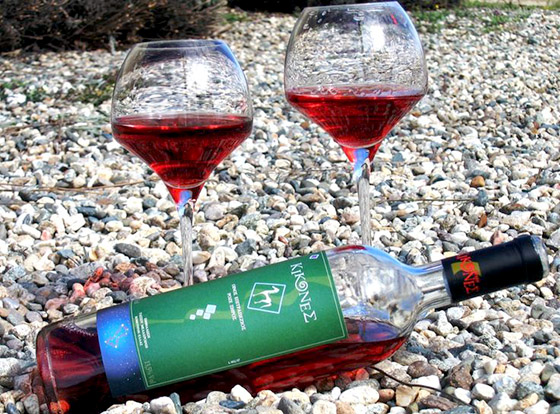 Kikones was founded by Melina Tassou after studying agronomy in Greece and winemaking in Bordeaux and then working at distinguished wineries in Bordeaux, Burgundy and Australia. There were no wineries in the region at that time and nobody to learn from, so she decided to get all this experience beforehand. Her father cultivated mint, which he exported to Germany, and Melina and her brother, Vasilieio, who takes care of the vines, now use this building, which they have turned into a winery, with climate-controlled rooms simulating cellar conditions and providing optimal temperature and humidity. They received no subsidies, Melina explains, so they had to manage it all from their own means. They try to respect what nature gives them, working organically and using traditional methods, but helped by science learned in France. The whites are processed according to the Bordeaux vinification method, whole-bunch pressed in pneumatic press, whereas the method for the reds is inspired by Burgundy, using pigeage – punching down – in small inox tanks.
They use the Australian vertical shoot positioning system in the vineyards as they feel the French trellising systems are not appropriate in Greece where they have more sun and there is a risk of the skins burning and losing acidity due to the heat. With this system, the bunches are kept high, so the grapes are away from the earth; in addition, they also benefit from cool winds from the sea. They now have around ten hectares but don't want to grow further in quantity, rather in quality. Vicia is sown between the rows to capture nitrogen and store it in its roots, which are then ploughed into the soil, enriching it naturally.
Their aim is to become one of the best-known wineries in Greece. And if their practices, and the results, are anything to go by, they are on the right track: their first year's Syrah won a gold medal in the Decanter Awards. Grapes are sorted twice, both in the vineyard and in the winery, thus ensuring only totally clean grapes are used. Nothing is done quickly, bottling takes place only once a year to ensure consistency, and everything takes place here in the winery, under their own control. They are not entirely sure how the wines will age, Melina admits, as nobody has made wine in the region in modern times.
Melina also explains some of the difficulties of Limnio, one of the local varieties they work with – there are four clearly different types of Limnio, some with red branches, some with thin skins, some with closely packed bunches… Nobody knows very much about it or what they've got, so they've had to do a lot of work on this themselves. The variety itself is also difficult to vinify, as it produces such a pale wine that it would be rosé if they didn't take much of the juice out to concentrate the fermenting skins.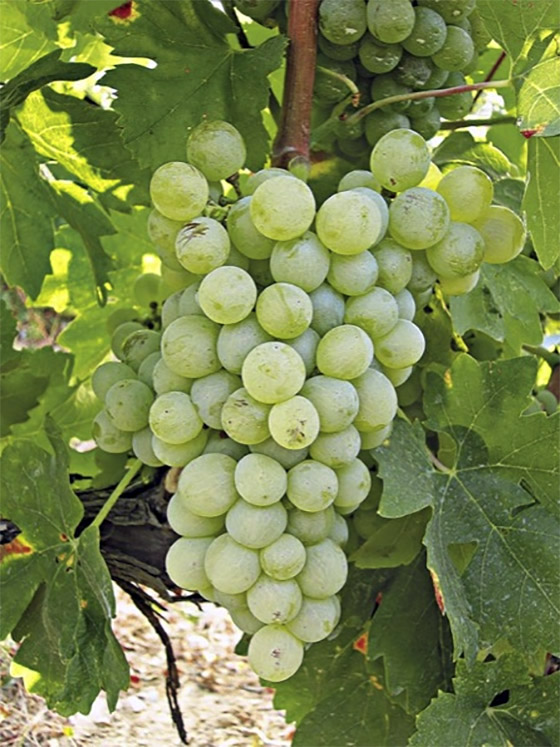 They produce a fresh, elegant Malagousia, whose subdued floral notes make it more appealing than many I've tried, a lovely creamy Chardonnay, a fresh orange-hued rosé from Limnio, Cabernet Sauvignon and Sangiovese – this is made each year with different varieties using the saigné method, depending on which reds need greater concentration, a pure Limnio with attractive bright fruit and a herbal note, a rich Bordeaux blend, a stunning Sangiovese and an intense ripe Syrah. My bag was several bottles heavier after this visit.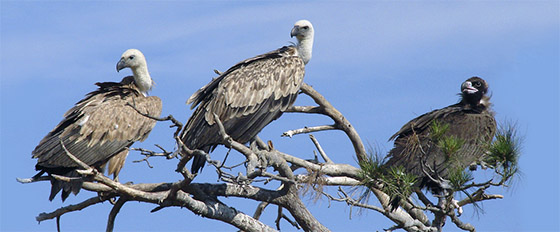 During our visit to the Dadia National Park the next day, where we were also able to observe birds of prey, we tasted wines from two wineries from the northern region of Thrace. XWines, founded only a couple of years ago is producing promising blends of the local Mavroudi and international varieties, and have now also planted Assyrtiko and Malagousia. The organic Goutsidis Winery, located in the northernmost part of Greece, are working with Xinomavro, Limnio, Pamiti, Roditis, Assyrtiko and various international varieties. They produce a Retsina lookalike, Ritinitis, from Sauvignon Blanc, Assyrtiko and Malagousia which should wipe away memories of nasty taverna Retsina. Historically, white wine was aged in pine barrels and the resin diluted into the wine, thus flavouring it naturally. Earlier, wines were also produced in amphoras lined with resin for sealing and transport. In the more recent past, large quantities of resin were used to cover up bad quality wine, but Goutsidis's Ritinitis, the Greek word for resin, uses just a touch of resin and mastiha, which adds a lovely hint of pine to the fresh, crisp, fruity wine. Their Alos, Blanc de Noir Xinomavro was also delightful, fruity, yet savoury and smoky with zesty acidity.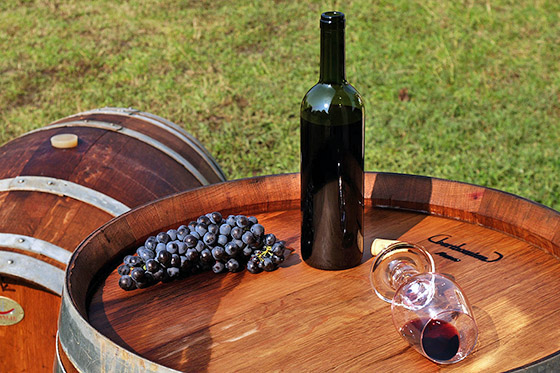 Never ones to pass up a chance to try some other novelties, we also visited the wine shop Cava Porfyros on Alexandroupolis's main street run by Christos Alatzias and tasted some amazing wines from elsewhere in Greece – Sideritis, Katsano, Preknariko, Xinamavro rosé and an 'oxidised' Malagousia, Méta Malagousia, which was brown and cloudy and looked totally unappealing, but tasted absolutely delicious, bursting with apricots, nuts and caramel – we dubbed it 'brown wine'! If you are in town, it's definitely worth checking out!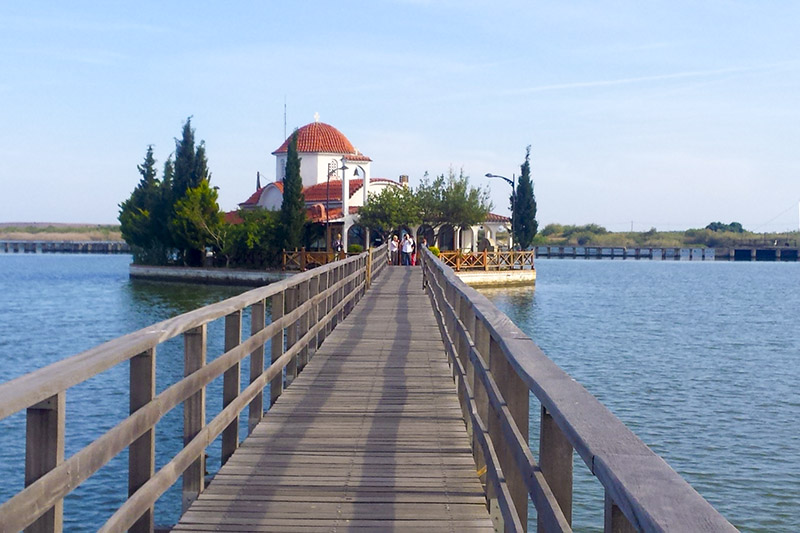 Interestingly, this is supposed to be one of the driest parts of Greece, but we had four days of rain throughout our visit – Stockholm and north Wales were warmer at the time! Well, maybe next time.