You are new here? For the previous part of this article about the vintage 2011 in Tokaj click here.
As we've given a riddle-like title to our cover story, we'd better explain it. BORIGO (the author is the editor-in-chief) has long been publishing vintage charts, the aszú one in October 2004 was one of the first. Since then, we've kept track of the vintages, and although there have been a few breaks, everything continued along nicely until 2009. In February 2015, we organised a blind tasting of 2008 aszús and the following year we tried with the 2009s, but we hardly received any samples, which was obviously no accident… This was the start of the 2009-2012 period when, for whatever reasons, the weather didn't favour botrytis, so hardly any aszú was made in the Tokaj wine region any year during this time. 2013, however, produced a lot of botrytis again and when the first aszús arrived in the editorial office, we were then astonished to realise that we knew almost nothing about the vintages in between. We decided that this should no longer be the case…
At the end of 2017, beginning of 2018, we tried to request all available wines from the wineries; if this didn't work out, then we tried them at the winery. This project has largely been a success, no doubt we still missed out on some wines, but at least we now know something about the aszús from these four vintages and now we'd like to share this with our readers.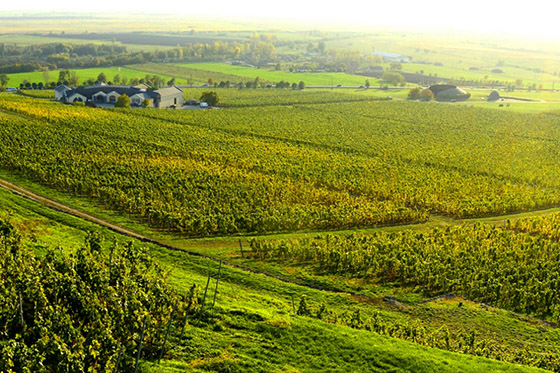 The Disznókő estate
A brief description of each vintage follows, including the weather conditions and our own tasting experiences. The tasting notes and results come from both the February 2018 and earlier tastings. We didn't taste the two Szepsy wines blind at the winery, so there is some bias in the points. Some of the evaluations of the Holdvölgy wines come from our 2016 vertical tastings, so in this case, there is also only a band of points. The situation is similar for some of the Disznókő wines, which we didn't taste blind either.
2012: 8 points
If this is possible, the vintage was even hotter and drier than 2011, which meant very early ripening and also softening of the acidity in many places, which can also be felt in the dry wines. Botrytis only appeared late due to the dry weather, but October's wetter, more humid weather finally resulted in intensive botrytis. Since there were continually short spells of rainfall, only a small proportion of botrytised berries achieved the aszú level and the aszús are also less concentrated overall. Indeed, quite a few wineries decided that they would rather concentrate on szamorodni this year, so you can therefore find great concentrated examples of these.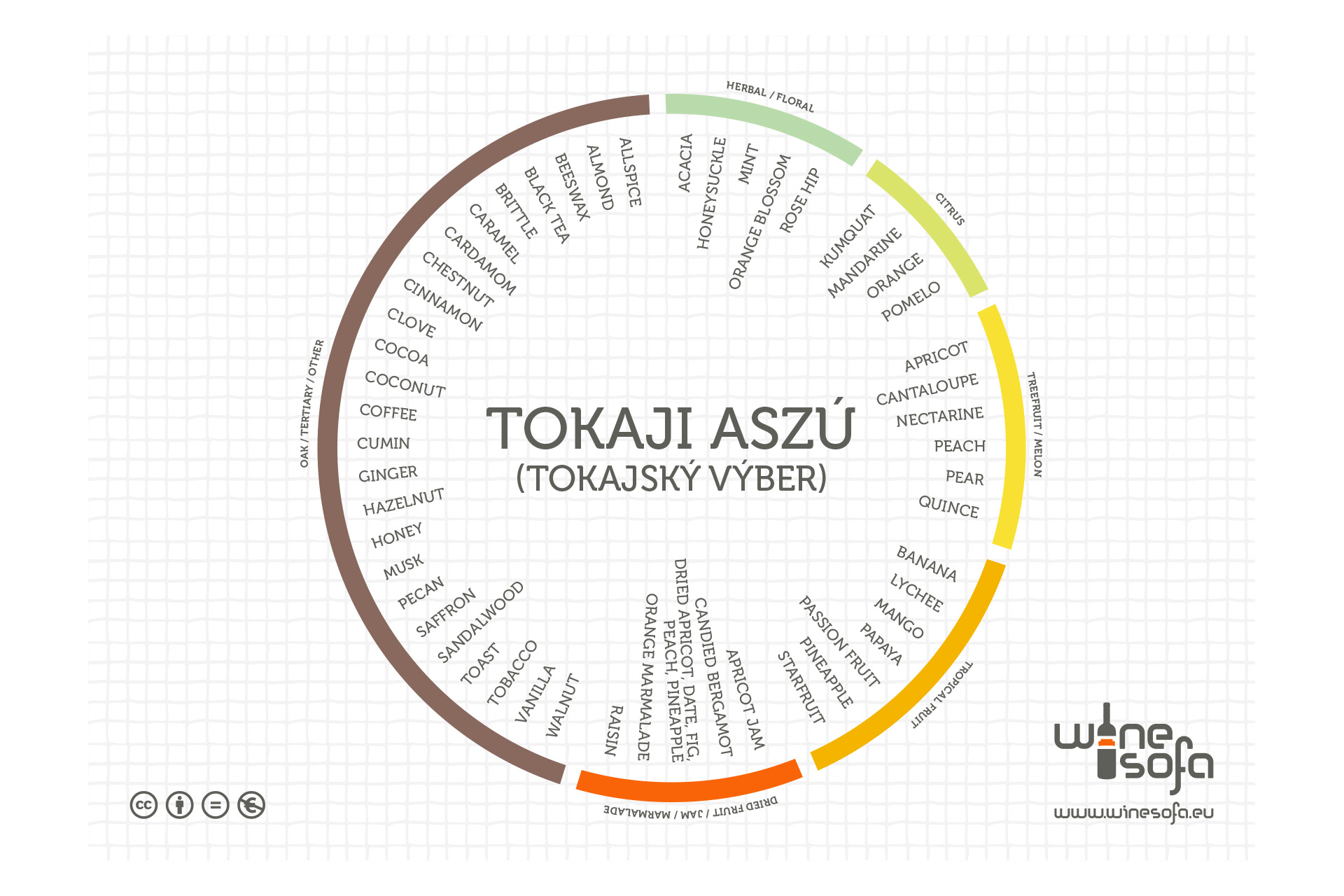 For the reasons mentioned above, a record low number of aszú wines were produced and BORIGO also only managed to taste four. They have more restrained acidity and much less concentration than normal, so despite a uniform picture, we have yet to find a really outstanding wine. Nevertheless, the wines were elegant, really fragrant and with good balance. So, we rated the vintage with 8 points. What you can get your hands on is almost certainly wonderful, but not outstanding
Disznókő - 5 puttonyos Aszú 2012 I 91-92 points
Deep lemon in appearance with a medium intensity on the nose, smooth from every point of view, however could be a bit more intense and richer. Peach, mango and an interesting characteristic herbal touch. Perfectly balanced on the palate with beautiful acidity and an exceptionally delicate texture. The wine is all about restrained botrytis and elegance. With playful sweetness and saltiness on the finish. /BGB/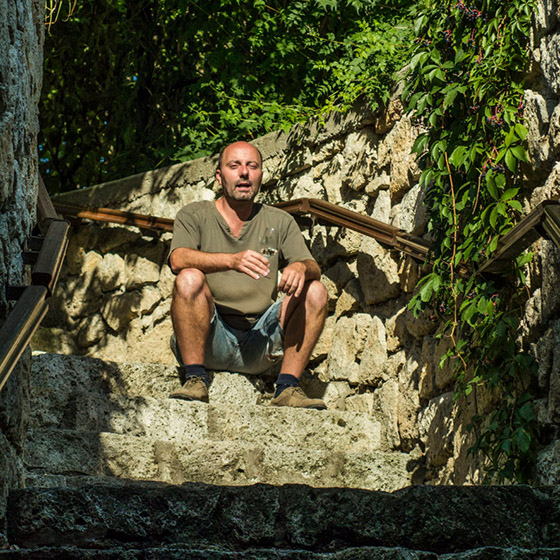 András Kanczler from the Basilicus winery
Basilicus - Tokaji Aszú 5 puttonyos 2012 I 91 points
Medium pale golden yellow with a hint of straw. Distinctive scent of citrus oil in particular, along with light wood, minerality, ripe pear and freshly dried apricot. Balanced but slightly restrained structure and alcohol that's a touch high. The palate is led by deeper walnut, caramel and roasted notes. Medium to long finish. /BL/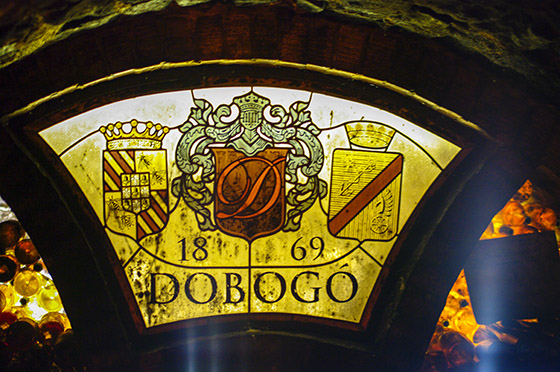 Dobogó Winery
Dobogó - Tokaji Aszú 6 puttonyos 2012 I 89 points
Relatively deep golden yellow with a very soft amber touch. The nose is very restrained and needs plenty of time to breathe. In contrast to its colour, the nose demonstrates youthful aromas, interestingly showing a primary, grapey, musky character complemented by plum. Fully mature on the palate, it's certainly ready to drink now too. Well balanced, but much more mature on the palate than on the nose, with a primarily caramel profile. /BL/
Tokaj Oremus - Tokaji Aszú 3 puttonyos 2012 I 88 points
Interesting nose, at first glance rather reminiscent of fresh, Sémillon-based Sauternes due to its aromas of white flowers, gooseberry and mint. The dried fruit, especially apricot, only appear after a little aeration. Medium bodied with steely acidity and flavours of citrus and dried fruit. The mid-palate is a little empty, but it's otherwise a very drinkable wine. (BORIGO February 2017: 86 points) /ED/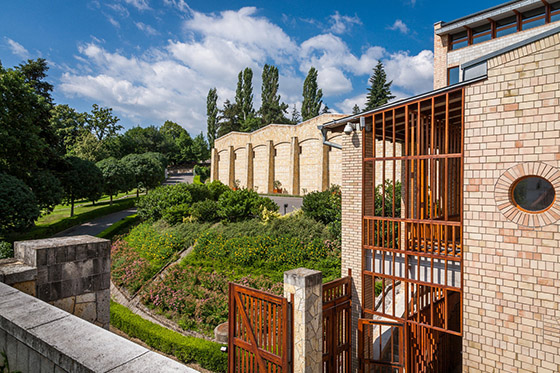 The Oremus