Esterházy Etyeki Kuria Winery is one of the leading wineries in the famous Hungarian wine region of Etyek. The site is situated on the picturesque slope of Öreghegy, which is characterized by little, pretty pressing houses between the rows of grapes. Therefore the main concept of the design was to adjust the building complex both to the unique manmade world and the amazing nature. The volume of the complex integrating the existing cellar and pressing house reflects the characteristic scale of the surrounding buildings in a new interpretation. The mass of the winery with the gable roofs on it,standing in line next to each other playfully, providesa contemporary character to the house.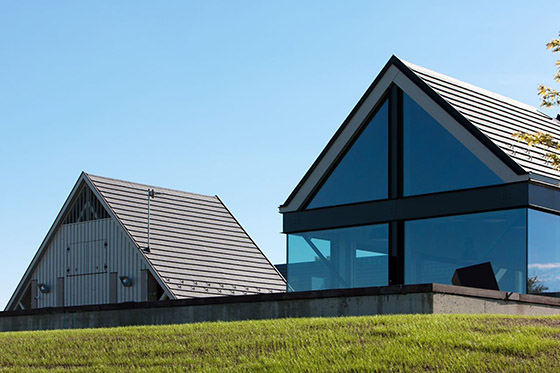 The gate of the new building complex is marked by an emphatic line of trees crossing the access way of the hill. Parallel with the trees a little protected entrance bay welcomes the visitors in front of the building. The vestibule of the visitors' centre, the wine shop and the open and sunny hall of wine tasting merge with the view deck and the vineyard which embraces the building contour. The landscape is always present.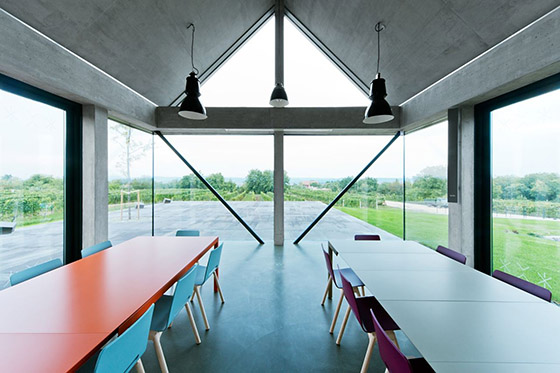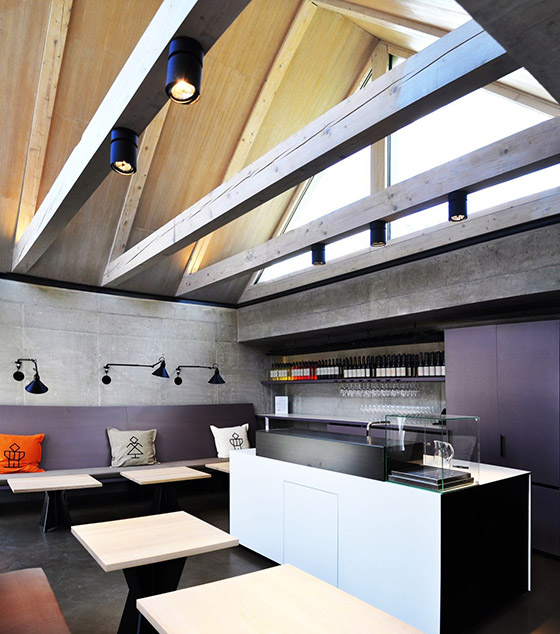 The energetic external appearance is perceptible from inside as well.The rhythmical sequence of airy and narrow spaces with different heights and proportion provides an exciting experience for the visitors. Due to the carefully arranged huge glass surfaces, the long slot lights, the open tympanums and the relationship between the different areas, sunshine permeates the whole building. Spaces for the public open views to the production process of the grapes, to the bottling house and to the depth of the cellar alike. As a result of playing with the light, the warmth of the sun that is essential to life is perceptible in the heart of the winery and in the fermentation areas as well. The building is exemplary not only in using quality materials, in the design of details but it is also environmentally responsible since its heating and cooling are solved by renewable energy resources.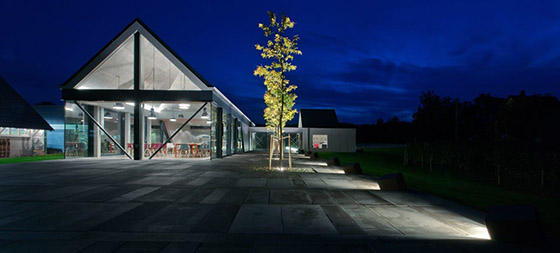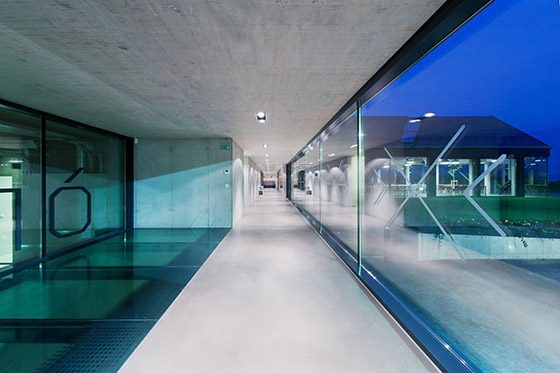 Preserving the deep cultural and social roots of the place and considering the high functional demands, the centre of Esterházy Etyeki Kúria Winery still has an attractive, fresh appearance and hereby truly reflects the profession of the acknowledged winery.
Photos by Tamás Bujnovszky
Architects: BORD Architectural Studio
Via ArchDaily