You are new here? For the 1st part of this article click here.
Vouni Panayia, founded in 1987, was Cyprus's first private, boutique winery, focussing on quality rather than quantity. It's the only winery in Cyprus which deals exclusively with native varieties. Here we also had the chance to taste the white Promara and Yiannoudi, another variety close to extinction which is beginning to yield good results, producing full-bodied reds with attractive red fruit and a touch of perfume.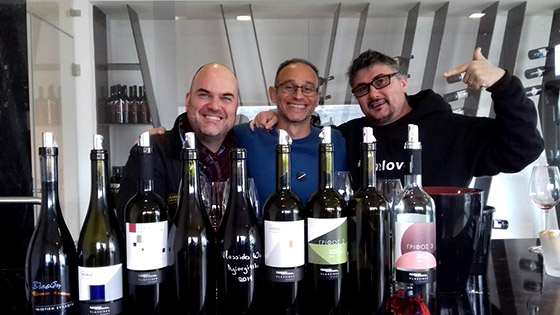 Sophocles Vlassides, a Davis graduate, who started making wine in his grandfather's supermarket in the nearby village, is doing great things with both international and native varieties. He's also experimenting with Agiorghitiko and some other local forgotten varieties and if successful will switch to producing a greater number of wines from local varieties, including Yiannoudi. He uses trellising rather than the traditional bush vines to enable him to better control ripeness and protect more sensitive grapes. He has vines going up to 1100m, from which he produces a juicy, ripe Cabernet Sauvignon and a crisp summer blend of Xynisteri and Sauvignon Blanc, with the roundness of Xynisteri and the freshness of Sauvignon Blanc. A real crowd-pleaser.
Markus Zambardas's father, chief winemaker at Keo until he retired and started his own winery, was responsible for researching Cypriot varieties and rediscovering twelve varieties, two of which they currently use, Maratheftiko and Yiannoudi. They have also begun to produce Commandaria, but it is not ready yet, so we didn't have a chance to try this.
Other varieties you may come across are Mavro, generally found in blends or in Commandaria, Ophthalmo, Sultanina and Lefkada. Moshato or Malaga, as it's known here, aka Muscat of Alexandria, is also used to produce both dry and luscious sweet wines.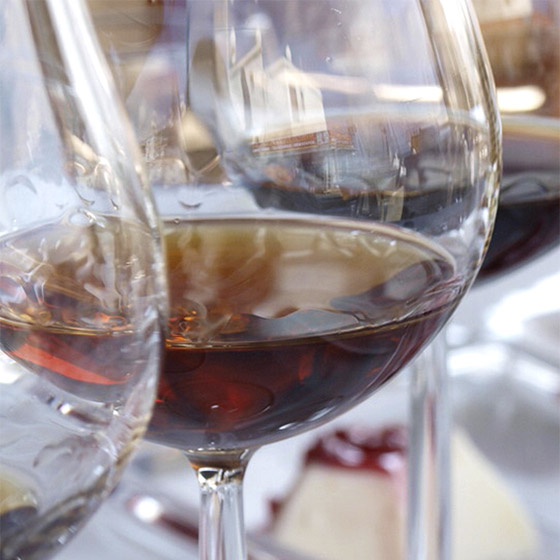 And what of Commandaria?
Commandaria has an ancient tradition; this dried grape sweet wine is said to date back to the ancient Greeks, however it gained its current name in the 12th century from the Knights of St John who made it famous throughout Europe during the crusades. It must be made from Mavro and Xynisteri, from grapes cultivated in 14 villages on the eastern slopes of the Troodos mountains whose thin volcanic soils help to produce high quality, low yield grapes. Overripe grapes are harvested and then dried in the sun to further evaporate the water and concentrate their sugar, before being pressed and fermented in wooden vats. This process must take place within these 14 villages. The wine is then aged in oak for at least four years in a solera system, newer wines being blended with older ones to ensure consistency. We tasted Keo's St John Commandaria, a lovely luscious amber wine with aromas of dried fruit, spice and oak. It doesn't quite boast Aszú's acidity, but another wine deserving of the moniker 'wine of kings and king of wines'!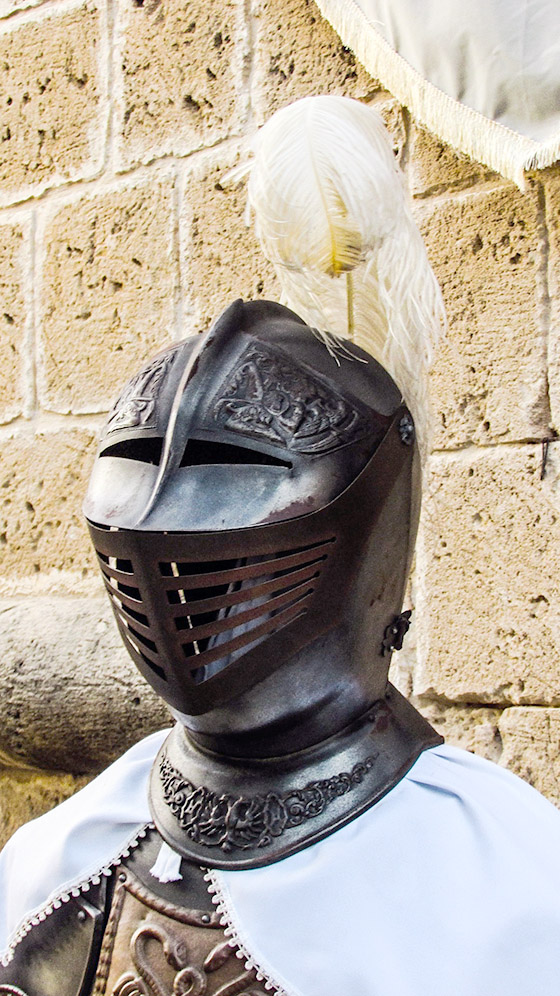 Similar wines can be produced elsewhere, Christoudia produce a luscious, complex wine from the same varieties, named Mega Drys, as such a wine can't be named Commandaria unless the grapes originate from the villages within the DOC. Vouni Panayia have also begun experimenting with a Mavro sweet wine. They remove the leaves from the vines when the grapes are mature, crush the stems and leave the grapes to dry on the vines in the sun. This yields a lovely amber wine, with botrytis like notes, complex with herbal and orange peel notes and some oriental spice, with lively acidity preventing the sweetness from becoming cloying.
Although sadly, as we travelled around the island, we saw much evidence of abandoned vineyard terraces, I sincerely hope that this renaissance of quality wine-making and rediscovery of ancient varieties in Cyprus will result in some of these now forlorn slopes once again being covered in verdant vineyards and Cypriot varieties.