I'm quite sure that 2016 is a year that many will not be able to forget, a year of upheavals, disappointments and shocks. It has been a year of change, and not necessarily for the best. I woke up one morning in June to discover the country where I was born, the UK, had voted to disassociate itself from its neighbours in Europe by opting to leave the EU, so-called Brexit. I broke down and cried. This may well also result in the break-up of the United Kingdom. However, nobody knows, the government had and still seems to have no plan, hence chaos has ensued. American friends had a similar feeling of despair when learning that the ludicrous, and frankly totally loathsome, Donald Trump was to become their President. These choices will change the face of the world as we know it. Terror attacks have continued unabated throughout Europe, as has the war in Syria. Fascists and nationalists are voicing their ugly beliefs increasingly loudly throughout Europe and elsewhere in the world. Hard-won integration and cooperation seem increasingly fragile. If feels as if someone is turning the dimmer switch on the peace of the world.
The weather has not been kind to winemakers in 2016 either, with many regions, including Hungary, experiencing extreme frosts and hail, South America suffering from the El Niño effect, and many losing great swathes of their harvest, some all; global production is expected to fall 5% due to these climatic conditions. However, the silver lining of the cloud is that many say the grapes that survived will produce good quality wine, if rather little. The Brexit referendum has done the UK wine trade no favours, with many merchants forced to hike their prices due to the loss in value of the pound, and the continuing uncertainty is not aiding the situation either.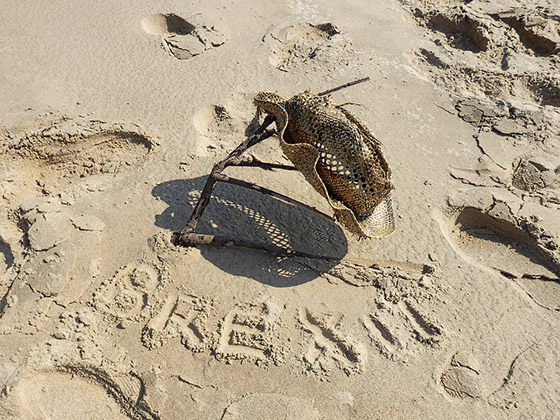 Against this background, my own life has undergone major change, both good, tragic and simply wonderful. In addition to this, wine, learning about it, tasting it and exploring its origins has continued its inroads into my life. Earlier this year, I was introduced as, 'this is Sue. She drinks wine for a living'. Although not strictly speaking true, as there is a distinction between tasting and drinking, it did make me laugh and appreciate what I now do for a living. Coming into contact time and time again with fascinating and quirky people, unravelling their stories, tasting the fruits of their labour, visiting regions of outstanding beauty and having the privilege to taste and experience things that I otherwise would not. My other half frequently states, 'I love your job!' I must say that I rather agree with him.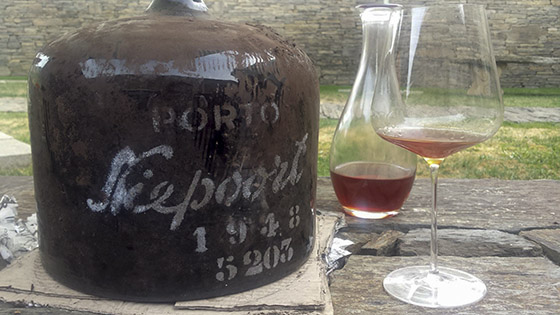 2016 has been a year of hard work: successful completion of the WSET diploma, acceptance into the Circle of Wine Writers, two articles being shortlisted in the Born Digital Wine Awards; promotion to judge in the International Wine Challenge; and acceptance onto the Vinitaly Academy programme for 2017. These things certainly bring a certain glow of contentment with them. However, what it is that really enables you to live with the challenges, disappointments and upheavals the world thrusts upon you is your personal experiences and the people, the friends and strangers alike, you have lived them with.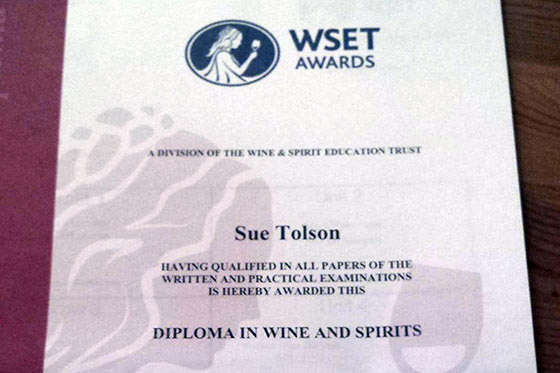 Sharing 1948 colheita port, freshly siphoned from a dusty demijohn with Dirk Niepoort and fellow #winelovers up in the stunning Douro; a vertical tasting of Hétszőlő Aszú going back through 21 vintages; dining in the gothic-like glory of the wine cathedral of Bodega Lustau preceded by an amontillado masterclass given by their head winemaker Manuel Lozano, who sadly passed away later this year; dining in Stephan Spiegelberg's atmospheric cellar up on Somló Hill; experiencing the magnificence of the Uco Valley in Argentina; bumping into Charlie Arturaola in Uruguayan capital Montevideo and receiving an impromptu invitation to the premier of his new film 'The Dual of wine' and the gala dinner held the following night at the Familia Deicas's estate; experiencing the hospitality of Vassilis Papagiannakos and his daughter Angeliki on their estate just outside Athens; exploring the ancient mould-encrusted cellars of Tokaj; attending a gala dinner with friends in Château Clos de Vougeot; celebrating the Taklers' 25th anniversary with them down in Szekszárd; and simply enjoying wine with others, including those responsible for its creation. And, of course, having the opportunity to share some of these experiences with others here on WineSofa.
These are just some of the kind of experiences that enable you to look at the world again through fresh eyes, to find delight and joy in the world and people around you, and to try to limit the negative influence of national, regional and global events on your own life.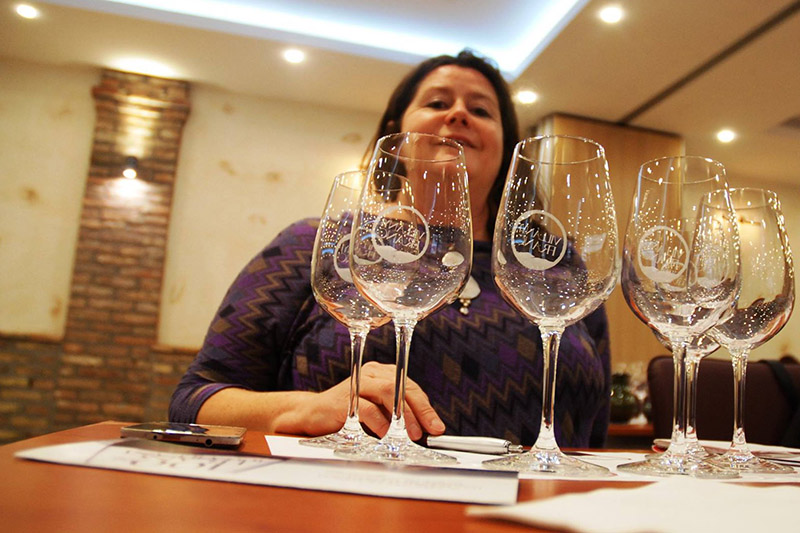 The turning of the year is always a time to reflect on what has passed and what is to come, and to make plans and resolutions for the future. Indeed, the future is always unpredictable; you never know where it may lead you, and what chance encounters or events may change your life forever. However, enough philosophising, let's raise a glass to 2017 and hope that its path is sustainable, enjoyable and enlightening!