Alexander is a new revolutionary, sophisticated and bold representative of its species. It was born after the story of wine maker Jose Luis Gómez. Four wine makers teamed up for a project to assess the opportunities offered by Ribera del Duero DO and summed up their experience in one wine with all its characters and fascinating uniqueness. One of the wine makers quit the project, thus the team could rely only on three legs. The first wine was made in the building of a former slaughterhouse.
With this, a great idea began to germinate. We have the three roots: a pig slaughterhouse, a project that loses one of its legs and some survivors who decide to gamble and move on. Alexander was born and made his missing leg its particular characteristic.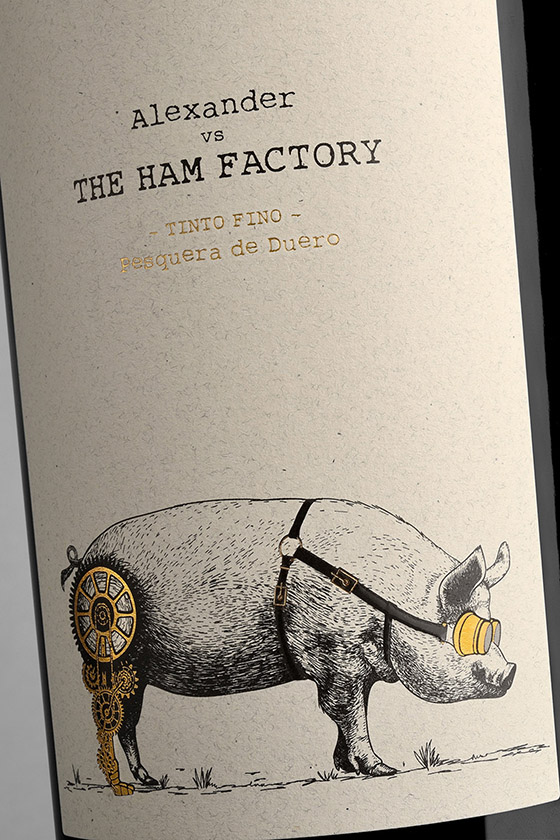 It combines classicism (regarding the designation of origin) with the Spanish culinary traditions and the steam punk style creates a balance between traditional elegance and the boldness of modernity.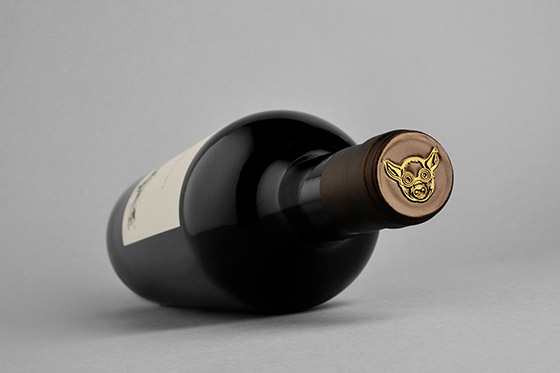 I think a unique image was created that is perceived as aesthetic by both the client and the consumers but at the same time it gives an imposing impression free of fanfares. It is bold, clever and full of tinges and Alexander was given a real personality due to the perfect use of decorative elements.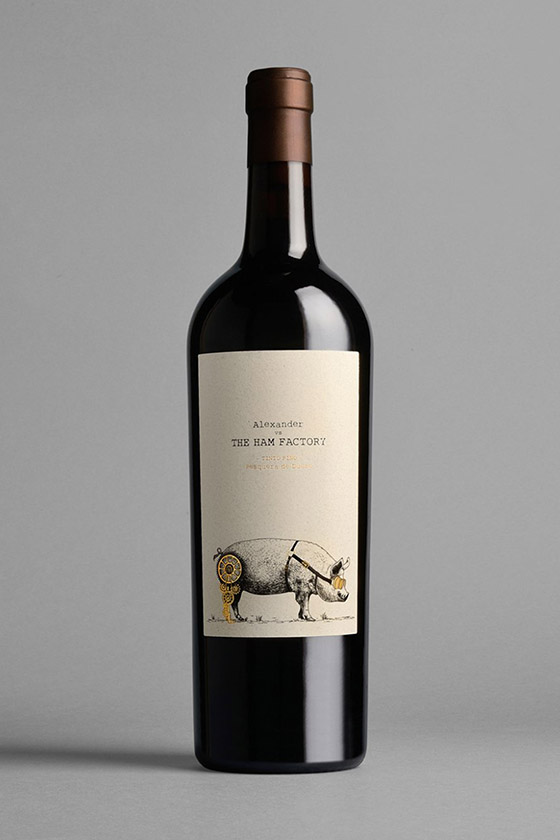 Alexander vs. The Ham Factory was the Best Packaging of Anuaria Awards 2015

Designed by Estudio Maba S.C