On June 23rd of this year, Great Britain held a vote to leave the European Union. The outcome was 52:48 in favour of those voting to leave. In true British spirit, a designer team recently chose to turn their national divide into a 'bittersweet' celebration.
English or British humour is famous for its incomprehensibility to those who are not lucky enough to have English as their mother tongue. This incomprehensibility mostly roots in not knowing the references (hints, background, context). Looking at the packaging I think there is no need for any specific explanation. The concept perfectly unites the elegance expected by the British (black packaging, gold foil) and the humour typical of them (pun and absurdity).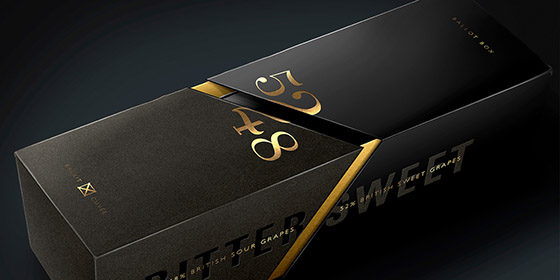 The packaging box reminds of a ballot box and the name is clearly a reflection of the vote's result. And, as for the product, the designers picked wine champagne because the world is getting more and more interested in wines and sparkling wines produced in the United Kingdom since in the past years such wines and sparkling wines have been quite good at international competitions.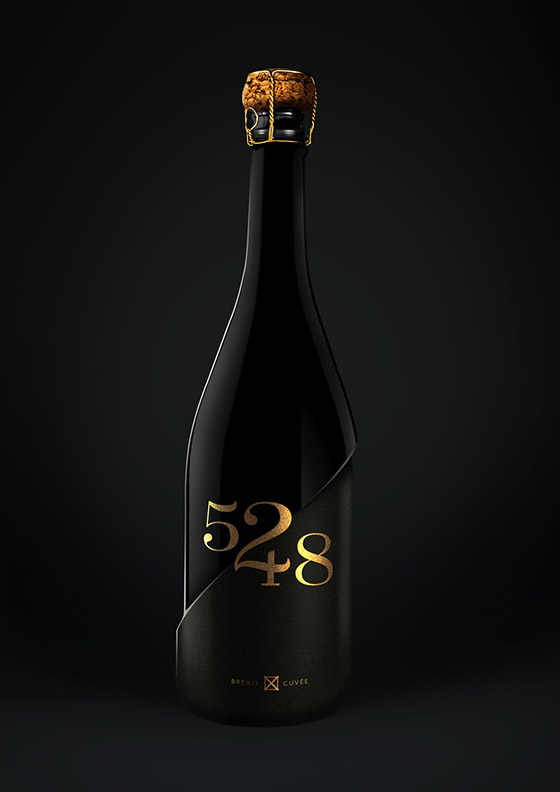 Wine production has such a rich history, so we decided to use some British history in our packaging design for English wine. And Brexit seemed like a great fit. The country was so divided after the results were announced, but now that the dust has started to settle, we saw an opportunity to create something good out of it. - Jon Dignam (Design director)
Designed by Hornall Anderson (UK)