The wine produced in ILIC-NIJEMCEVIC winery is the end product of a process that blends the traditional and contemporary technological approach in the production of quality wine.

IN winery is a young winery that emerged on the slopes of Fruška Gora mountain in Serbia, on the very location where wine has been produced for the past 300 years. The old passion for wine was replaced by fresh enthusiasm and love that the two families shared. Together, they decided to reconstruct the old vineyards and start the production anew.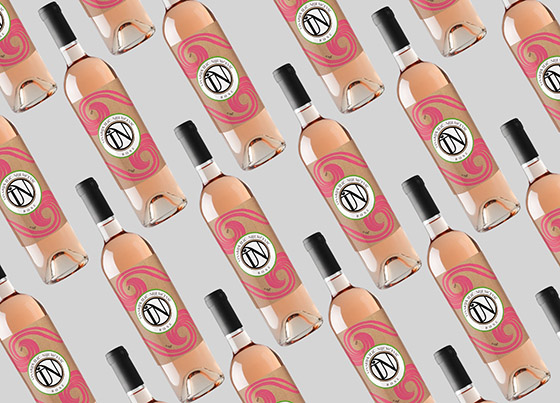 Since a new wine is being introduced on the market, our task was to use visual identity to show how modern meets traditional, with a special emphasis on `modern`. The modern label design with the centrally positioned minimalist circular logo suggests a youthful spirit, a hint of boldness, audacity and bravery. The traditional aspect is, however, reflected in the printout of the central typographic part of the logo IN whose elegant stylized lines, which depict an illusion of the vine trees, represent the traditional characteristics of all quality wine - elegance and delicacy.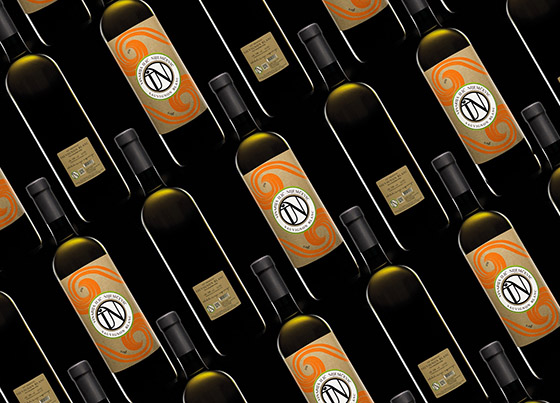 What's Unique?
The thing that makes the visual identity of IN winery distinctive is the implementation of the leitmotif that was created by stylizing the clouds in Van Gogh`s renowned painting The Starry Night.

This leitmotif found its use in the shape of an extraordinary ornament that, combined with the grand central logo, creates a visual harmony that distinguishes the bottle of IN winery from all other wine bottles on the shelf. The color variation of the leitmotif and the label background that is specific for bottles with different types of wine, emphasizes even further the sense of originality, modernity and elegance when arranged next to one another.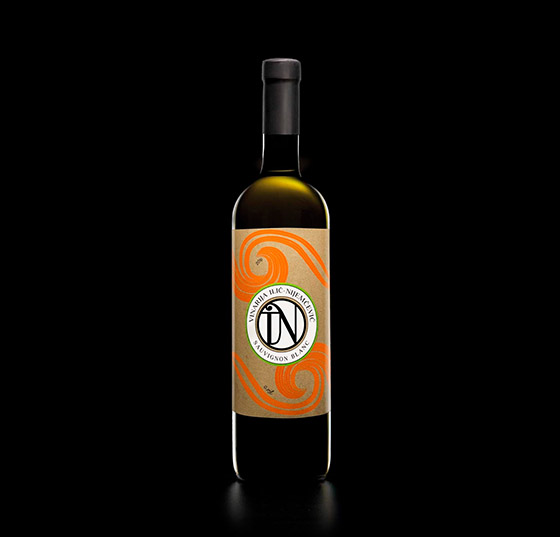 Designed by Just Machine
Via: Packaging of the World