There are some experiences which we carry with us for years or decades, yet which are difficult to write or even speak about either. Perhaps just because they touched you so much, because you feel that you simply have to live through it, you can't just deliver it instantly to the reader as text. I had one such experience in Diosig in the autumn.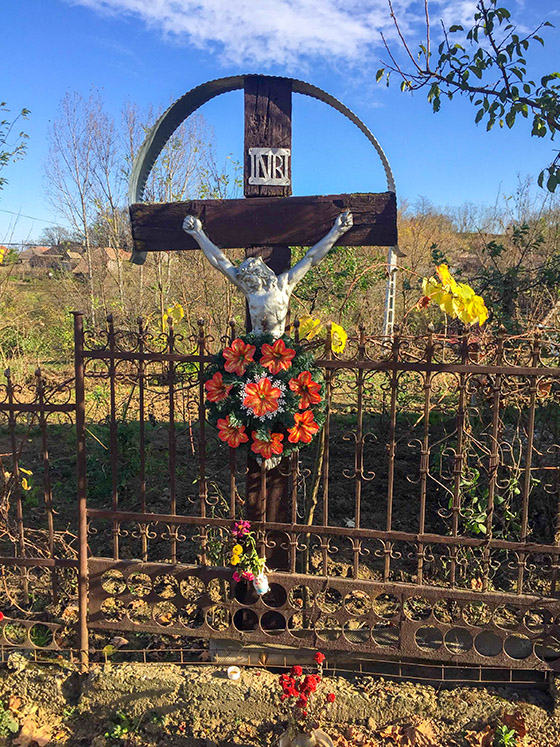 Sǎlacea (photo: Daniel Ercsey)
I went to Oradea for last year's #winelover tasting and trip with two friends from Wine a'More Travel, Piroska Koltai and Csilla Jánosi. However, on the way, we decided to stop off for an hour or so at Heit Lóránd. Beforehand, we took a look at the Sǎlacea cellar row, or rather cellar rows, and were invited inside to taste.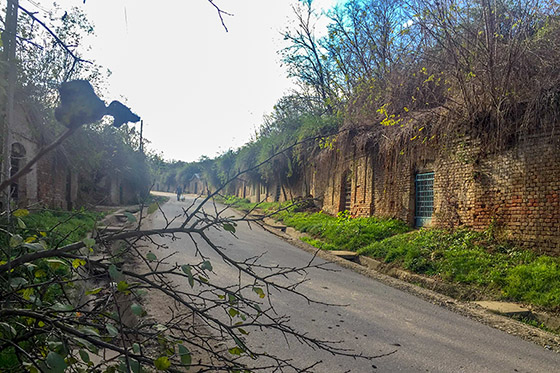 Sǎlacea cellar row (photo: Daniel Ercsey)
Connected to Sǎlacea, it's worth knowing that the 12th century German village was ordered by Golden Bull of 1222 to be a salt unloading station for the Tiszántúl. Its importance and role at that time meant that it was more advanced than Szeged! Nowadays, there are still about a thousand cellars awaiting better times and some Riesling and Bakator instead of direct-producer hybrids.
Our first stop in Diosig was the Zichy castle which has undergone partial renovation. There are around thirty owls living in the courtyard of the quadrangular, Classicist building, so it could also be an interesting place for ornithologists, while the village's schoolchildren visit the library here in the former school of viticulture.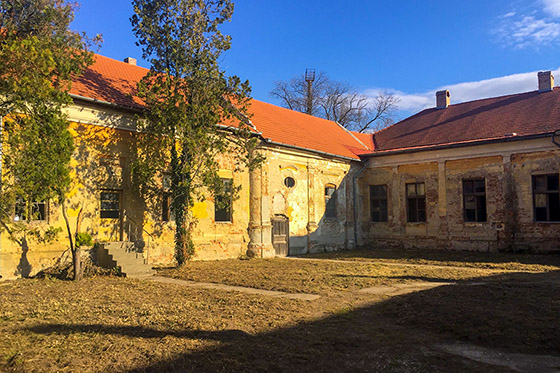 Zichy castle in Diosig (photo: Daniel Ercsey)
From here, we continued to the press house in the Padalja cellar row, where violinist Lóri Heit, one of Hungary's best horseradish producers and the Bakator apostle, was already waiting for us. Although not strictly related to the subject of the article, the roast venison he had prepared for us would certainly have warranted a pilgrimage to Diosig in itself. Well, and for the Heit horseradish!
The beetroot, pumpkin and apple flavoured horseradish and the pure horseradish we tried with the venison almost got me addicted, even though I'm not a big fan of horseradish!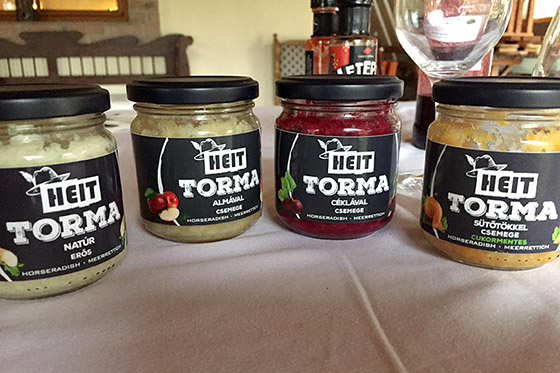 Flavoured and pure horseradish (photo: Daniel Ercsey)
After lunch, we walked to the vineyard, where a thousand hectares had once been cultivated, now there is only eighty hectares under vine, of which four are cultivated by the Heit family. The most important variety, the guardian of the Érmellék identity, is Bakator, which had disappeared after phylloxera, as if it had never existed. Compared to this, Lóri's 1.5 hectares is an enormous leap forward, as is the Bakator Association, which was created in 2017. Based on my tasting experiences, however, it would seem that Fetească Regală (Királyleányka) feels more at home on the loess and clay soil of the Diosig Nagyhegy!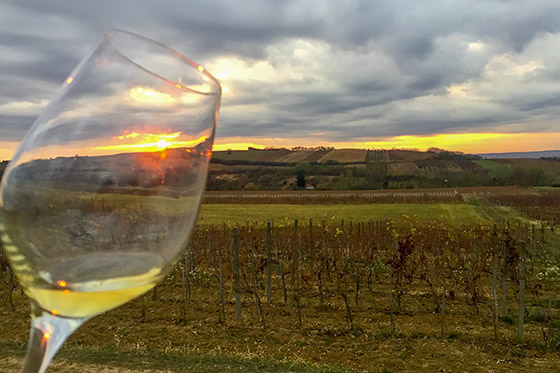 Photo: Daniel Ercsey
The minutes turned into hours and then into half a day and we still had to taste the wines and heatedly discuss the meaningless borders (Diosig aka Bihardiószeg and Létavértes have always been connected, but they have been looking at each other from across the border for a hundred years now), the Debrecen University ethnography department, folk music, faith and God, coincidences and things that are preordained.
"We want to slow down life, not speed it up, which is going to happen anyway", said Lóri.
I, however, was thinking about this while driving to Oradea on the unlit Érmellék public roads, that I would write about Lóri Heit as a kind of medicine for the doubtful and the weak-spirited. Here is a person who is right where he wants to be and doing what he needs to do, what he can, what he has inherited and what at some point he'll pass on.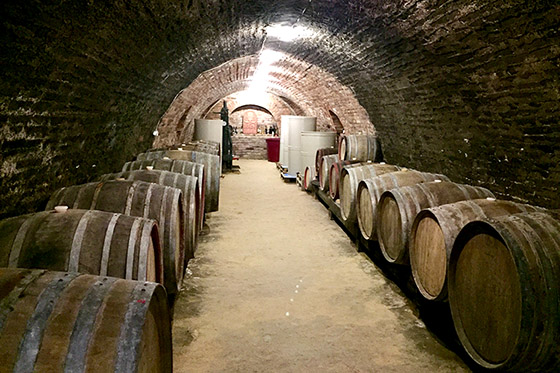 Photo: Daniel Ercsey
Királyleányka 2016 (with 5% Muscat) I 86 points
Lively nose of honey, pollen and citrus fruit. Medium to full-bodied, lively acidity and flavours of ripe peach, honey and clove. A few grams of residual sugar round out the wine and some tannins also add structure.
Királyleányka 2016 (fermented and kept on the skins for 4 weeks) I 84 points
Hay, herbs and sweet spice on the nose. Lovely acidity, crunchy tannins and flavours of mandarin and almond on the palate. Long finish.
Királyleányka 2015 I 88 points
Petrol aromas on the nose reminiscent of Riesling. Medium to full bodied on the palate with elegant acidity and flavours of apple, walnut, honey and clove. Very drinkable. The slight oxidisation suits it!
Bakator 2016 I 83 points
Aromas of citrus fruit and plasticine. Medium body and soft acidity with flavours of white flowers, gooseberry and green apple. Smooth finish.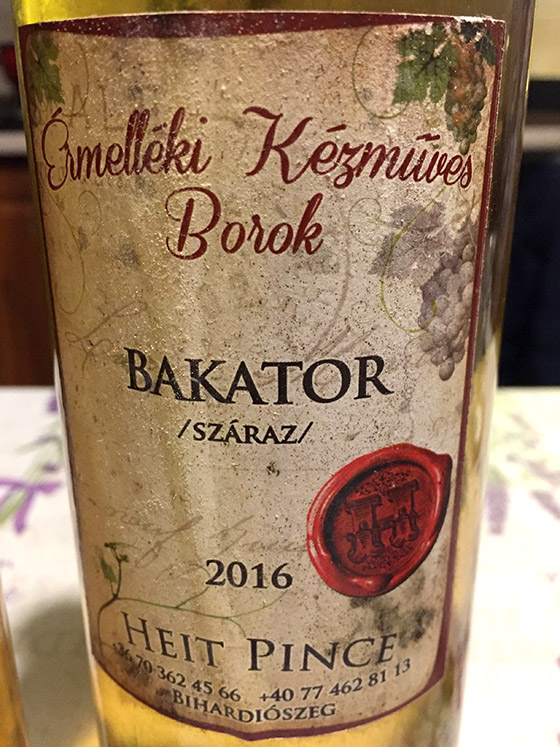 Photo: Daniel Ercsey
Bakator 2017 I 86 points
Aromas of mandarin and again plasticine. Medium body and vibrantly lively acidity with a touch of tannin and lots of citrus fruit. Tight and fresh.
Bakator 2018 (tank sample) I 83 points
Lively nose of lime, white flowers and green pear. Light on the palate with bright acidity, citrus fruit, pollen and an almond finish. Fresh and tight.
Bakator 2016 (skin fermented) I 85 points
Beeswax, coconut, green walnut and horehound sweets. Medium to full body, soft acidity and a sweet touch with vanilla and smoky notes.