Vylyan Bogyólé is a unique Hungarian portugeiser from Villány.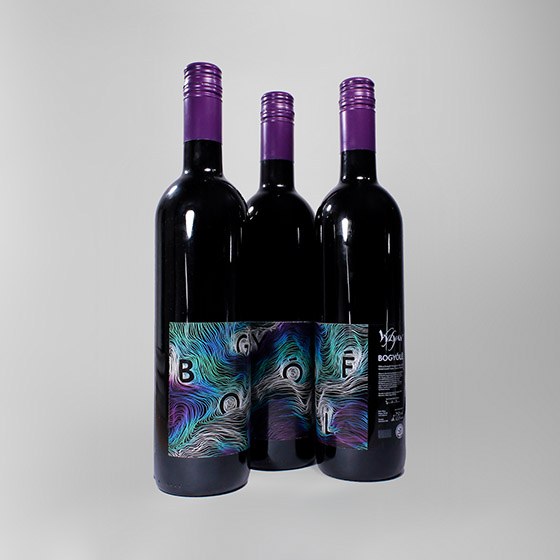 Its production method is based on the French Beaujolais Nouveau's tradition: the wine is born within the grapes. The result is a fruitful, tasty, youthful wine, which gets a new label design every year by art students all around Hungary.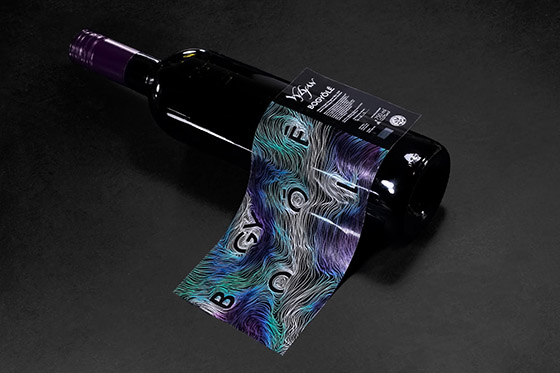 My entry for the annual competition got a minimal although playful composition, which represents the rich flavor with its colors and the groovy festive feeling with the liquid-like lines.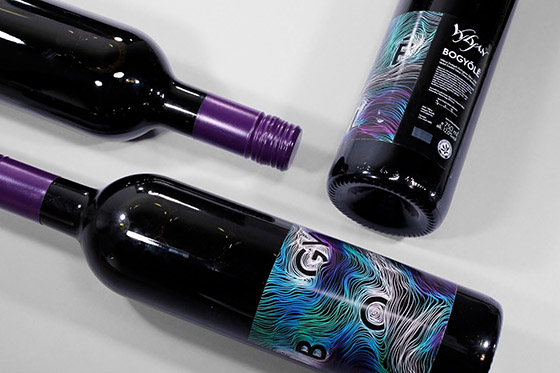 Designed by Zsolt Liber
Via: Packaging of the World