The project included a wine label design for the client Terra Spino winery from the Brač Island in Croatia. They have asked us to create a label for their wine named Vrh, which means Peak in English. The brief included the client's wish to incorporate the island's natural beauty into the design.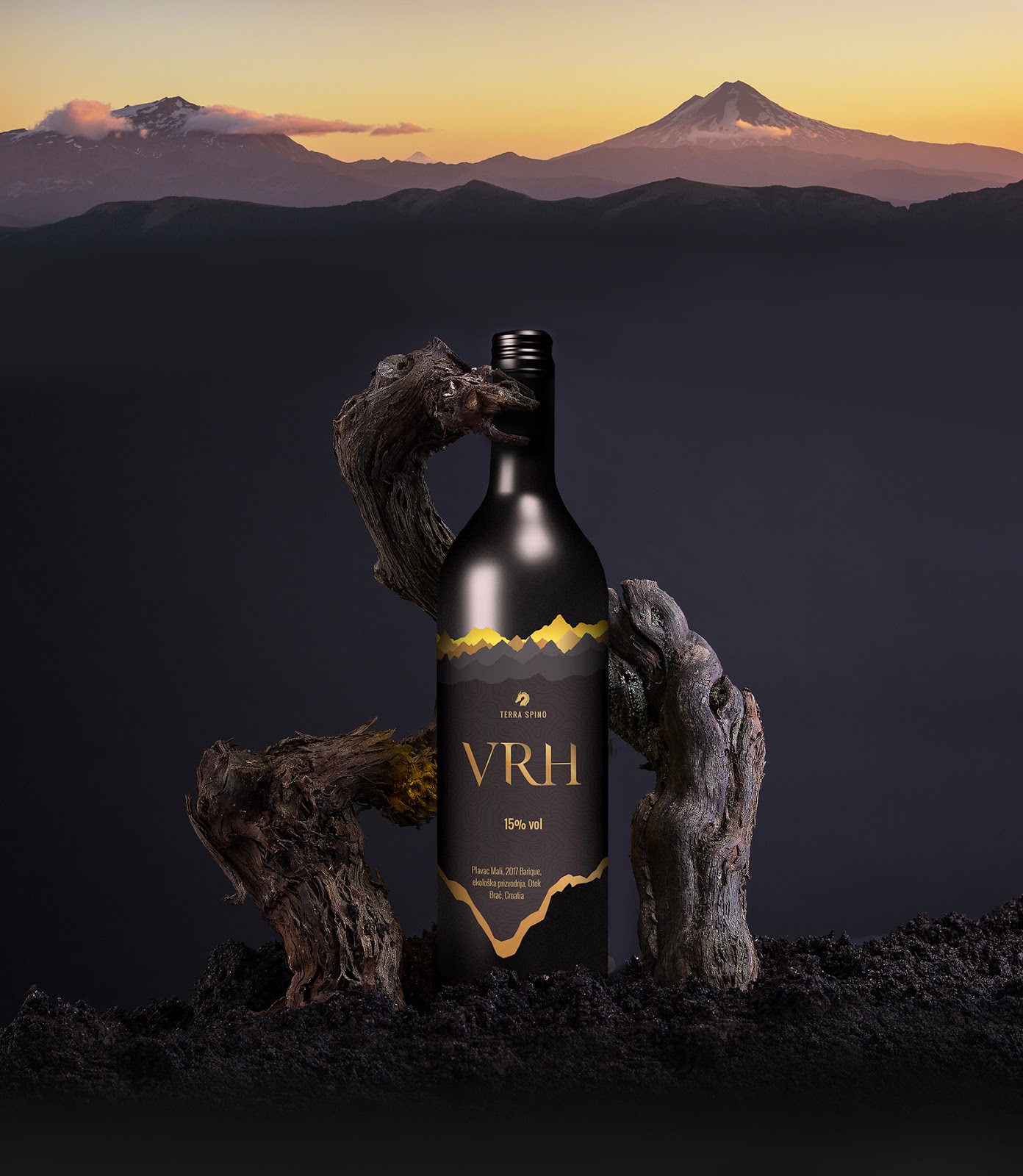 The island of Brač is famous for its rocky hills and one of the most beautiful beaches on the Adriatic coast that sharply points its peak into the sea. This beach is called Zlatni rat, which means Golden cape. And that is exactly what it is. The golden cape.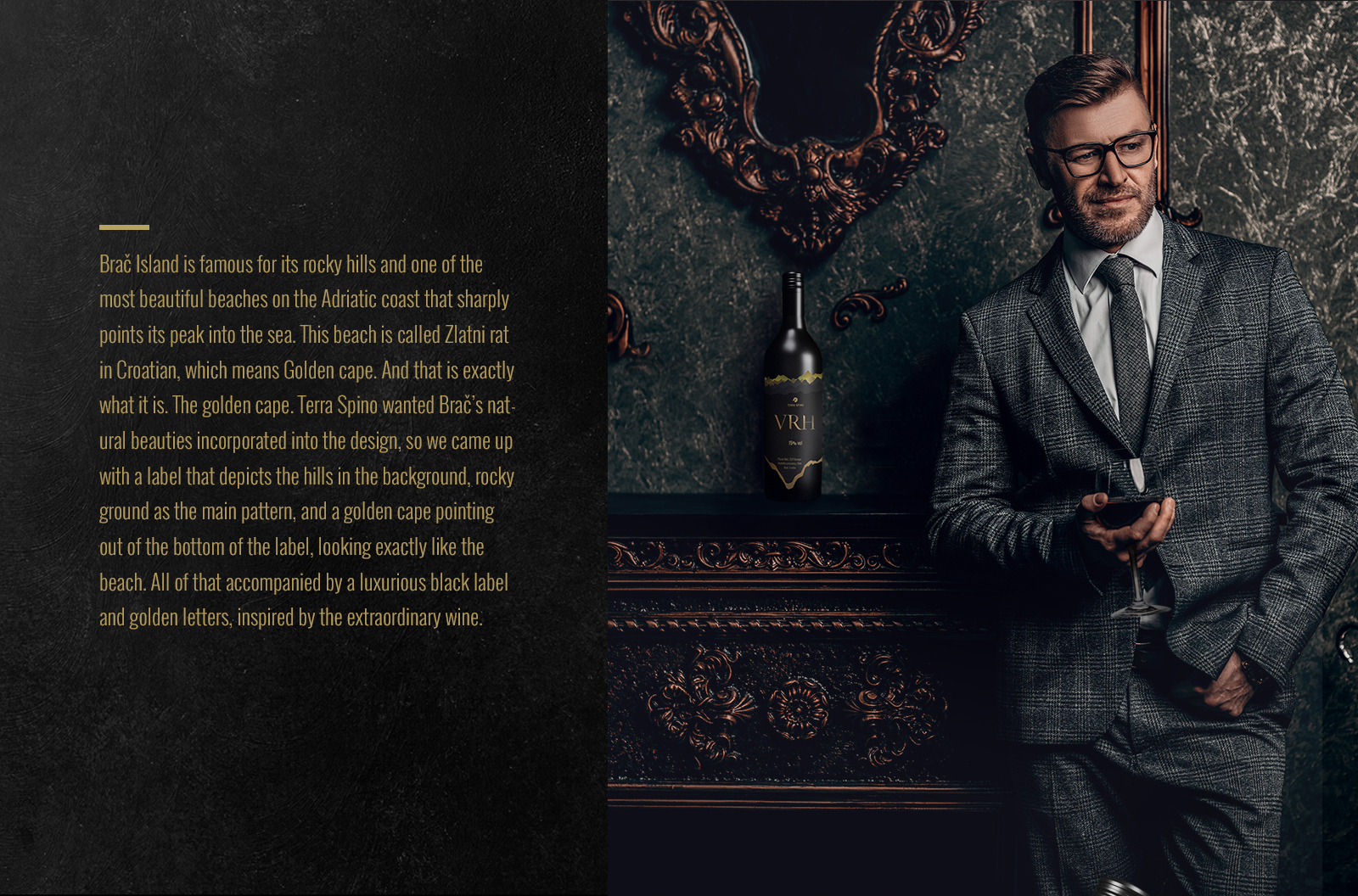 After research and the ideation process, we came up with a final solution. It is a luxurious black label with golden letters, inspired by nature and the extraordinary wine made out of the Croatian autochthonous grape variety.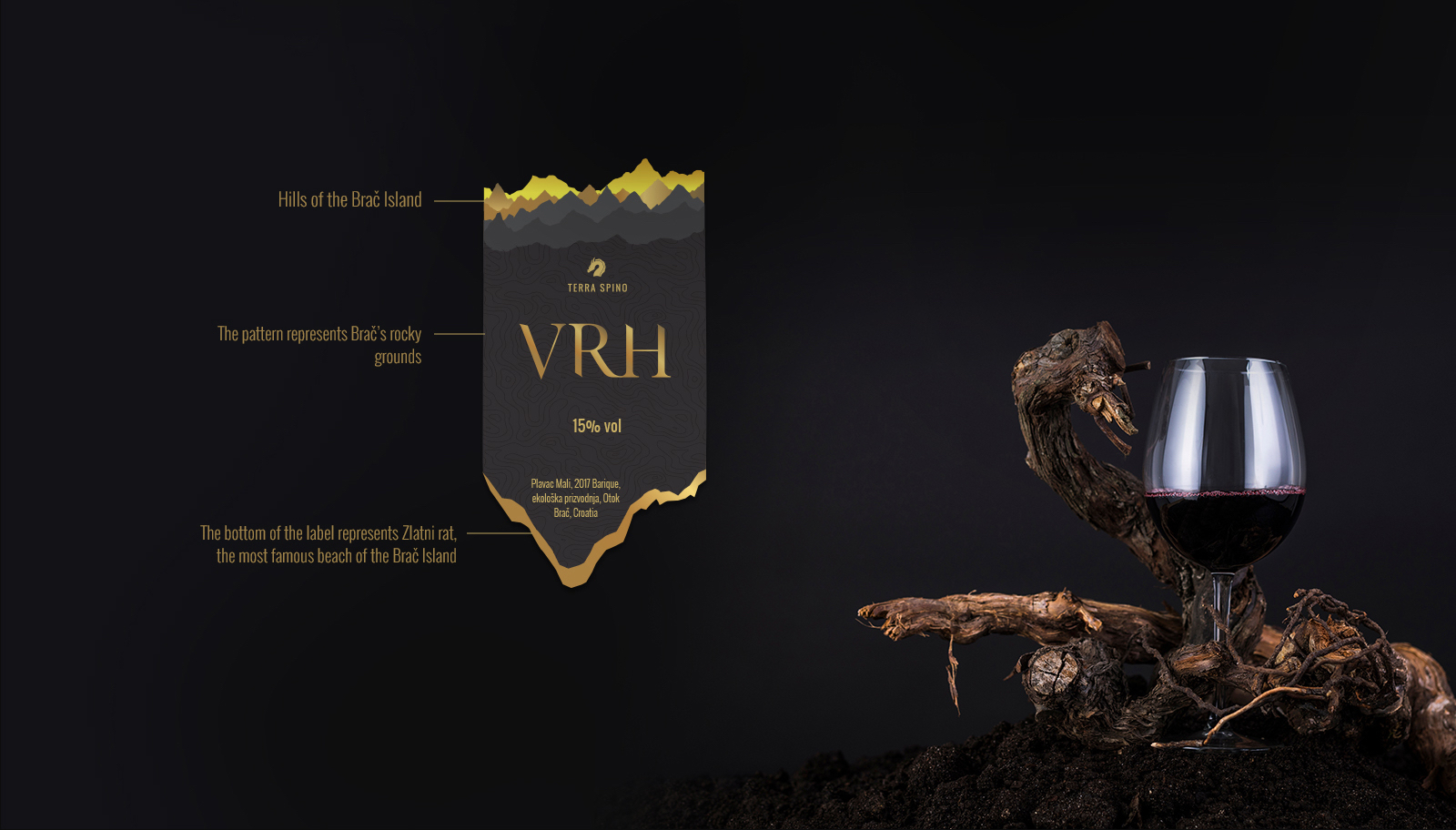 The top of the label depicts the hills of Brač, the main pattern represents the island's rocky ground, and a golden cape pointing out of the bottom of the label is looking exactly like the famous beach.
Designed by PopArt Studio
Via: Packaging of the World