1 It has many top-quality wines. Whatever style or type of wine you desire, you can find an excellent example in Slovenia. At this year's Decanter World Wine Awards, for example, Slovenian producers picked up six gold medals (of which two were subsequently upgraded to platinum). I have found world-class white, red, orange, sweet and sparkling wines here. Names to look out for include Movia, Jakončič, Marjan Simčič, Edi Simčič, Kabaj, Čotar, Dveri-Pax, P&F, Verus, Marof, Steyer, Heaps Good Wine Company, and PraVino.

Slovenia's wine industry in numbers

22,300 hectares of vineyards
28,000 wineries
700,000 hectolitres of wine produced
77% of the wine is rated PDO quality
87% self-sufficient in wine
68% white wines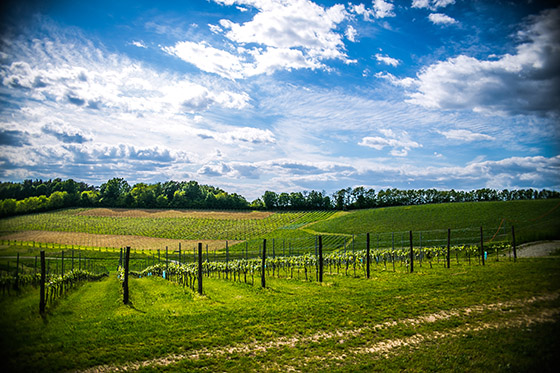 2 The white wines are particularly good. The climate in the northeast, near the borders with Hungary and Austria, is well-suited to the production of Sauvignon Blanc, Chardonnay, Pinot Gris, Pinot Blanc, Traminer and the local flagship variety, Furmint (called Šipon here). Unlike in neighboring Hungary, here – especially in the hills around Jeruzalem – it is nearly always bone dry. The western part has its own flagship variety, Rebula (Ribolla Gialla in neighboring Italy), and four indigenous grape varieties that are worth seeking out (Zelen, Pinela, Vitovska Grganja and Klarnica). It was Jakončič's Carolina Rebula 2013 that took the platinum medal for top still dry wine at this summer's Decanter awards. Around Slovenia's second city, Maribor, you can find some excellent Rieslings (from producers such as Joannes Protner) and, in the south, Jožef Prus offers the widest range of Rumeni Muškat (Yellow Muscat) anywhere. At his winery it comes dry, sparkling and in three types of sweet – late harvest, ice wine and dry berry selection. Another eccentric producer with a fascinating array of white wines is Janez Sekoranja, whose Graben label includes a bronze-coloured Pinot Gris which started with 45 days of skin contact and a sweet Traminer that has spent 18 years in oak.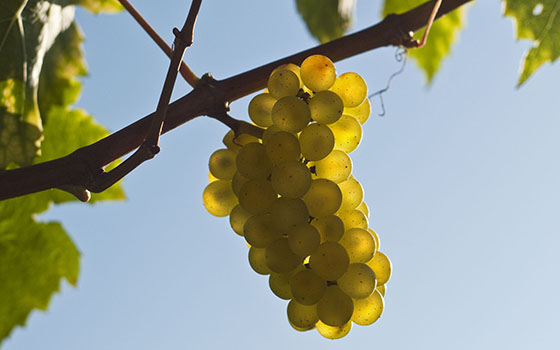 3 It's harder to find top-notch reds but it is possible. The best areas for reds are those near the border with Italy – in the sub-regions of Goriška Brda, Vipava and Kras. I like the Pinot Noirs of Tilia, Burja and Heaps Good Wine, the Merlots of Marjan Simčič, Zanut, Štokelj and Batič, the Merlot-dominated blends of Ščurek, Tilia, Klet Brda and Erzetič, the Merlot-Barbera blend from Damjan Štokelj, and the Cabernet Sauvignons of Iaquin and Zanut. The key producers of the regional red, Refošk, are Vinakoper and Vinakras. In the rest of Slovenia the main red grapes are Blaufränkisch, Zweigelt and Pinot Noir. Marof produces some funky reds from both Modra Frankinja (Blaufränkisch) and Zweigelt.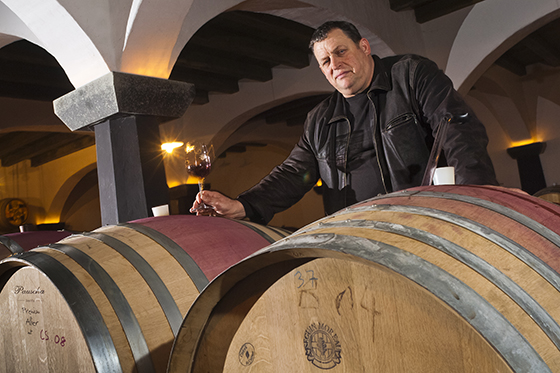 4 There are a few excellent sparkling wines too. Radgonske Gorice has been making sparkling wine since 1852 and has a beautiful cellar, with a natural waterfall running down the back wall! It produces a range of eight sparkling wines using both the traditional and Charmat methods. The top wine, Radgona Gold, is made from 100% Chardonnay and stays on the lees for at least 24 months (and in some cases for more than 10 years). It is available with three different liqueur d'expéditions added for a choice of brut, sec or demi-sec. For me, the top producers are Bjana in Goriška Brda, which picked up the other platinum medal at the Decanter awards with its Chardonnay-Rebula 2010 Brut Zero, and Istenič of Bizeljsko, which makes a wide range of classic-method sparkling wines from grapes such as Chardonnay, Laški Rizling, Sauvignon Blanc, Blaufränkisch, Pinot Noir and local specialty Rumeni Plavec. Its top wine is the No1 Cuvée Speciale, which is made from 70% Chardonnay, 20% Rumeni Plavec and 10% Pinot Noir. Two other sparkling wines that I really enjoy are the Zlati Grič Konjiška Penina 2015 – a sparkling rosé made from young Blaufränkisch vines – and Puro from Movia, which combines freshly fermenting must with old base wine and has to be disgorged underwater before serving.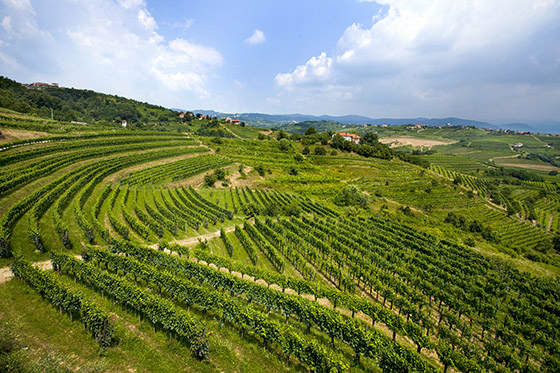 5 All over the country you will find luscious dessert wines made by a variety of techniques (late harvest, straw and ice) and using a variety of grapes (including the country's most widespread variety, Laški Rizling, as well as Riesling, Šipon and Rebula). Producers to look out for include Dveri-Pax, Prus, PraVino, Zorin, and Marjan Simčič. The west of the country also shares with Friuli in Italy a rare grape that is only used to make sweet wine – Pikolit. It makes a delicious golden yellow wine with intense aromas of white peach, over-ripe apricots, dried fruit and honey. But it pollinates poorly and, as a consequence, is rare and expensive.


6 Some of the best orange wines are produced here. The strong northeasterly bora (burja) wind that rips through the Vipava Valley makes it a stronghold for organic, biodynamic and natural winemakers. "Nature is the oenologist here," Miha Batič told me. As well as Batič, the top natural winemakers here include Burja, Mlečnik, Krapež, and Guerila. In Goriška Brda, the top natural winemakers include Movia, Štekar, Klinec, Ferdinand, and Kabaj. There are fewer in the east but I do love the passion of Radovan Šuman. I was there when he turned away a coach-load of tourists "because they won't understand my wine".
7 It's great for wine tourism because there are so many small wineries where you get to taste the wines with the winemaker. If you get the chance to have a tasting with one of the mid-size producers, such as Aleš Kristančič of Movia, Miha Batič, Marjan Simčič, Marko Skočaj of Dolfo, or Uroš Valcl of Marof, it will be an unforgettable experience.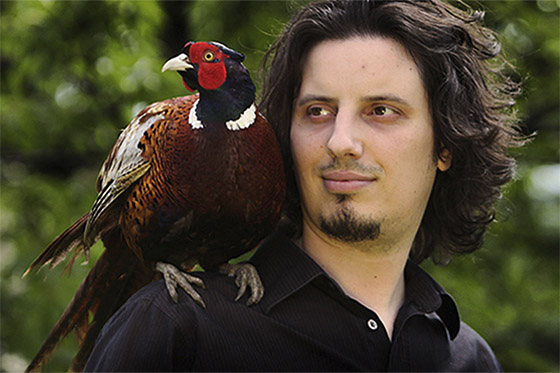 8 There is a wide variety of wineries. There are beautiful modern wineries, likely the mostly underground Zlati Grič, the upside-down ship of Marof, the former monastery at Dveri-Pax, and the hilltop setting of Doppler with its 360-degree view of adjacent hills and mountains (including the Alps). They even have a wine called 360 (a lovely Sauvignon Blanc at the moment but the varietal does change from year to year according to what is the best wine). Erzetič, a family whose winemaking traditions stretch back to 1725, has combined the new and old – its modern winery has a room with 12 amphorae buried in the ground. There are also the historic cellars of Ptujska Klet, P&F, Klet Brda and Kupljen. There are the family home-like wineries of Tilia, Štokelj, Johannes Protner, Movia, Simčič, and Batič. There are the wineries with accommodation, such as Hlebec, Iaquin, Bjana, Štekar, and Zlati Grič. The Ščurek cellar, right on the border with Italy, looks more like an art gallery as visiting artists have painted the barrels. And then there are the repnice wine cellars in the south, in the Posavje region. The locals dug these caves to store produce such as turnips (repa). Now they are used to store wine and provide a great atmosphere for trying the local fare. The recommended repnice to visit is Repnica Najgar.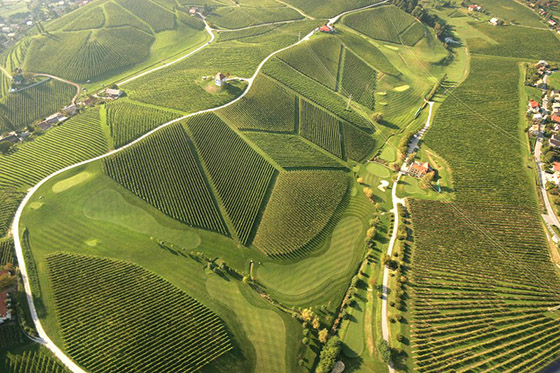 9 It has some very unusual wine festivals. There is the weird Grossmann Fantastic Film and Wine Festival in Ljutomer in July each year, which pairs a wine contest with a horror/sci-fi film festival. There is the high-brow Days of Poetry and Wine Festival in Ptuj in August. There is the Old Vine Festival in Maribor which celebrates the world's oldest living vine (it's nearly 450 years old!). This festival runs from harvest time (October 2) until St Martin's Day (November 11), a day celebrated by all wine towns in the country but especially in Maribor. The country's biggest wine event, the Slovenian Wine Festival, takes place in Ljubljana on November 25 and 26 this year. The emphasis at this year's event will be on finding the perfect wine and food matches. Other festivals worth visiting include the Flavours of the Vipava Valley during the second weekend of May, the Brda & Wine festival in Šmartno in April, the Rebula and Olive Oil Festival in Višnjevik in April, Brda's Wine Days in early June, and the special 'salons' for Sauvignon (Ptuj in May) and Traminec (usually in August but in different towns).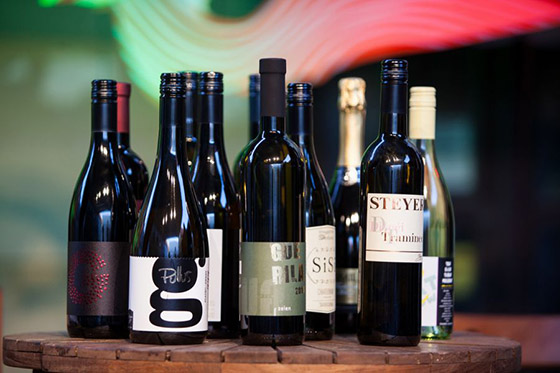 10 Its capital, Ljubljana, has some great wine bars. The best, for me, is the small but friendly Movia wine bar and shop in the City Hall building. It has the best selection of Slovenian natural wines I've seen. Other good spots include Dvorni Bar, TaBar, eVino Bar, and Vinska Klet Brataševec Trošt. But even the touristy restaurants in the city centre, near the Triple Bridge, serve good local wines. I recently sat there comparing a Rebula and a Zelen. Where else can you do that, apart from Slovenia?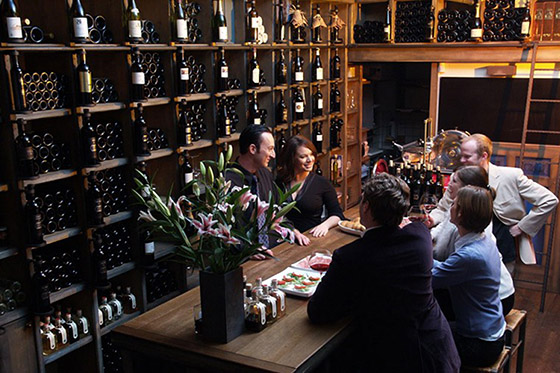 Wine and travel writer Chris Boiling runs wine tours in Slovenia. For further details, visit ywine.press or email.