I don't know what kind of competitor he was in his cycling competitor days - yes, that's what Tamás Dúzsi was! However, if I take a look at his wine-making, I'm sure he wasn't a sprinter. He was much rather a road racer competing in the classic long-distance time trial. He apportions his strength and looks forward to the whole étape. So why am I telling you this? Well, Tamás Dúzsi is known as the 'rosé king' in Hungary, at least one journalist called him that right at the beginning of the 2000s, and the name stuck. It's no coincidence; he had already recognised the hidden potential of rosé when others were just waving their hands dismissively saying, that's not wine, it's just a soft drink. Since 2005, for example, he has picked up 12 gold and 18 silver medals in the Mondial du Rosé international wine competition held annually in Cannes in France, making him one of the world's most successful producers! He achieved all this even though the northern rosé style, where the Hungarian also belongs, is completely different to those considered classically Provencal. Here the acidity is sharper, sometimes there is even a little pétillance in the wines (only very minimally), and usually there are no spicy notes, just loads of fruit. What's more, in these markets rosé is typically drunk within a year; it's not aged in oak, so there's not so much difference really. Whereas Tamás Dúzsi has persisted and made rosés in his own style (there was one year when he even released more than eight different rosés), which means that nowadays wherever in the world someone presents rosé as a style of wine, then in a presentation of 4-5 wines, one is sure to be his. No matter whether a French professor is talking or the presenter is Portuguese. In South Africa, Chile and India too.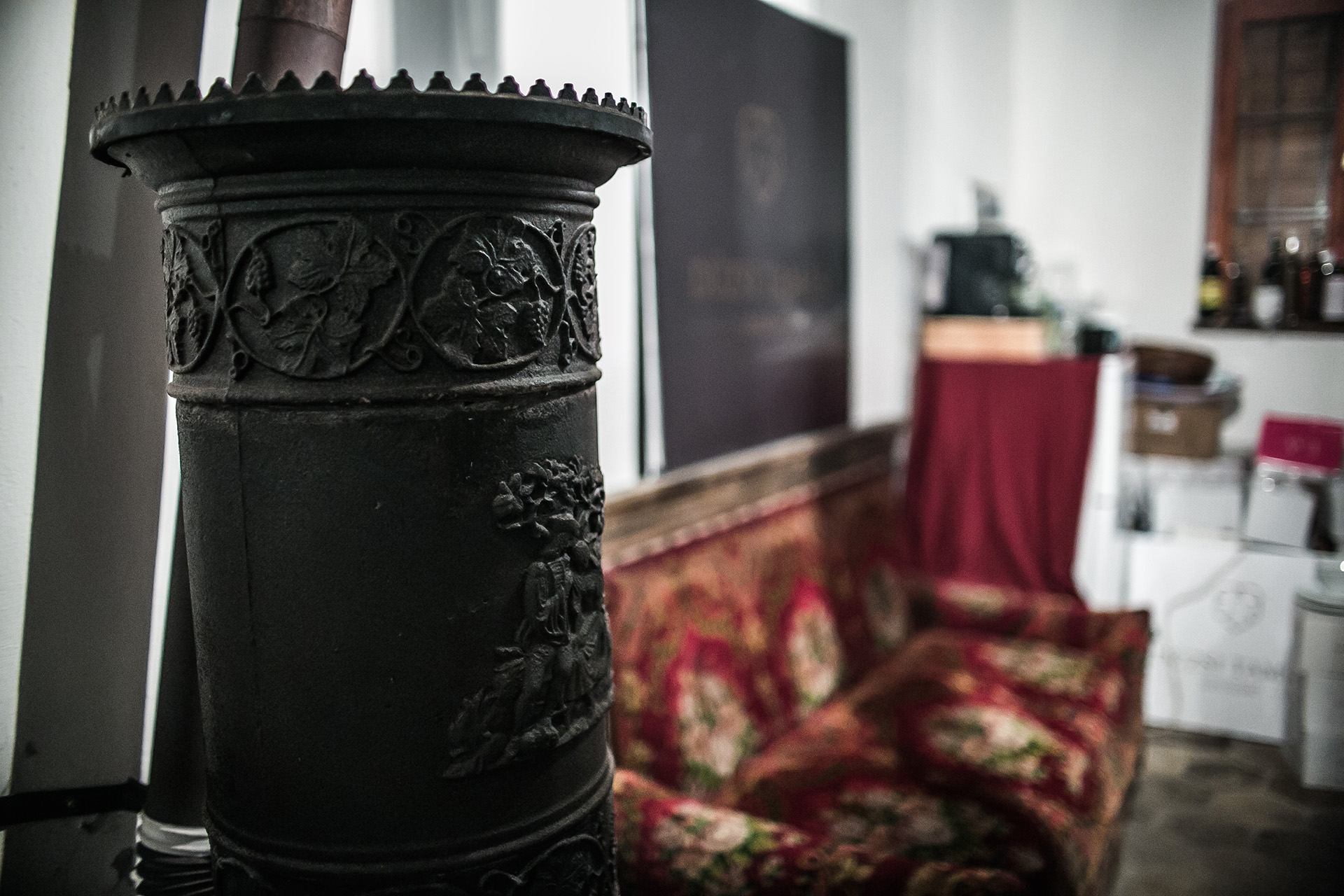 Moreover, rosé is the perfect cash-flow wine; it sells quickly, so it enables you to mature the red wines, there is no market pressure and thus no loans either, so they were able to build everything up themselves with their own means. Maybe it's thanks to this that the winery also managed to achieve significant international success with its red wines; this news even overshadowed the pink-coloured drink...
They currently work 60 hectares, 30 of which are their own and 30 leased; from the annual 500,000 bottles produced, however, 400,000 are rosé. (If after reading this, you want to rush off and buy a bottle of rosé, there's some good news, in New York for example, you can do so at the Palinkerie.) Succession has already been ensured within the family; out of the winemaker's five children, all four sons help in the family business (so much so that we did this interview with one son, Tomi, himself a winemaker, who moreover speaks five languages and lives in the international wine circuit.); only the art historian daughter is the odd one out. Although she has also inherited this from somewhere, since Tamás Dúzsi also has his own literary show on one TV channel, and it's almost impossible to get hold of tickets for his poetry evenings. Now they just need to sharpen up a bit logistically; bringing together the scattered estate centres, the maturation cellars and the winery is their next task. We hope that we'll soon be able to congratulate them on that too!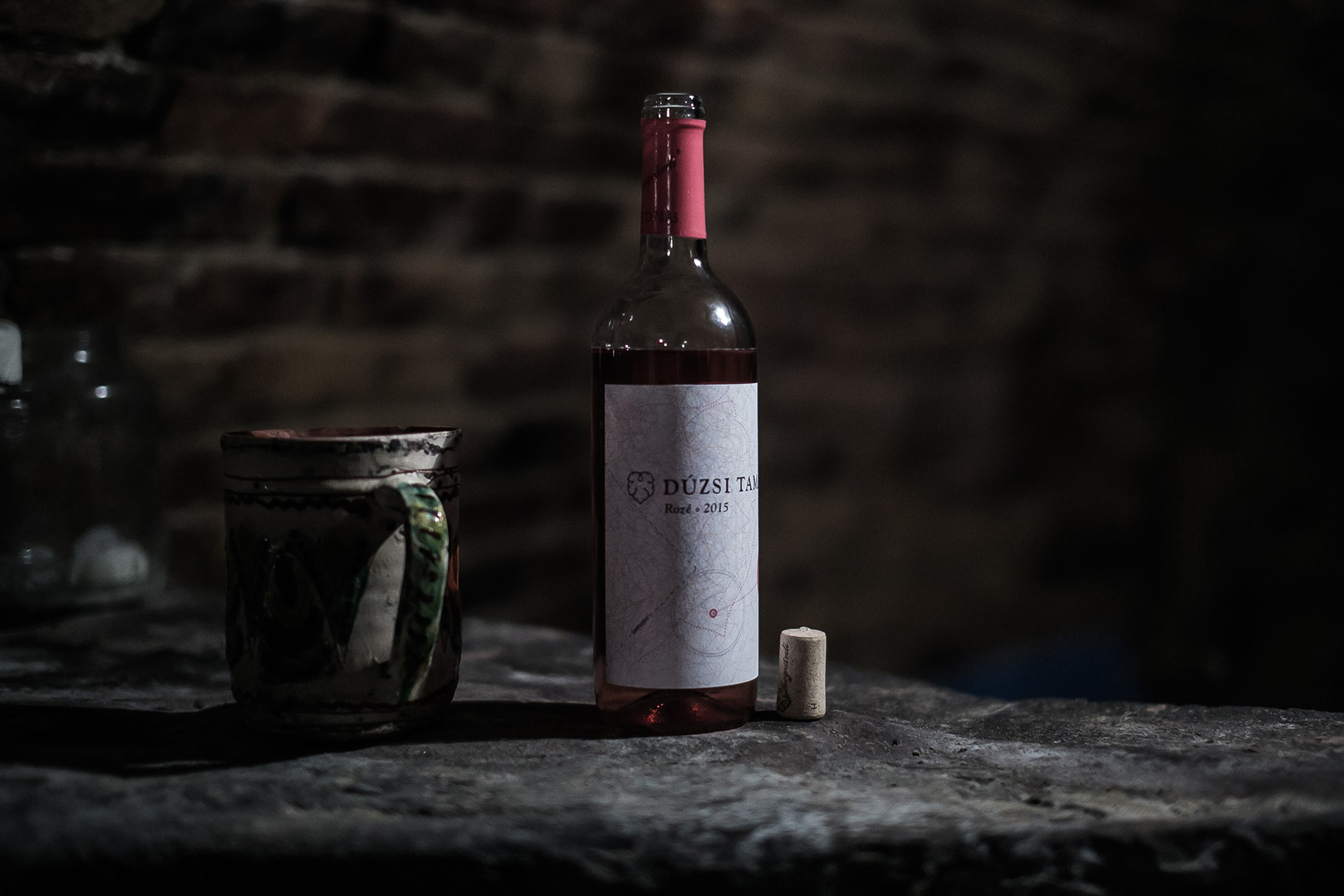 Fürtike 2015 I 81-83 points
A fresh nose with a lot of citrus fruit. Light, crisp acidity with citrus fruit and white flowers. Soft drink!
Rosé 2015 I 84-85 points
Light on the nose with a lot of red berry fruit. The palate is fresh and elegant, pure fruit and very drinkable.
Kadarka 2013 I 83-84 points
Beautiful spicy nose with plenty of blackcurrant in the background. Medium body, playful acidity, blackcurrant, cherry and a herbal note. Very drinkable.
Birtokbor 2011 I 84-86 points
Aromas of blackberry and blueberry. Silky texture on the palate, rounded acidity, smooth tannins, with black cherry and spice.
Kékfrankos válogatás 2012 I 87-89 points
Blackcurrant and a little smoke on the nose. Mouth-filling structure, elegant finish and silky tannins with plenty of black berry fruit. Beautiful!
Cabernet Franc 2011 I 85-87 points
Lovely ripe fruit and a touch of oriental spice on the nose. Full-bodied, rounded acidity, with a lot of fruit, a little pepper and some clove.
Shiraz 2012 I 87-88 points
Blueberry, black pepper and blackberry on the nose. Full body, good acidity, the palate reflects the nose. Long finish!
Shiraz válogatás 2012 I 90-92 points
Pepper, burnt rubber, blackberry and star anise on the nose. Full bodied with lively acidity and firm tannins. Clear varietal character on the palate, with a long finish. Elegant, wonderful!
Görögszó 2012 I 93-95 points
(one of the most well-known Szekszárd vineyards, the grapes come from here)
Very concentrated nose, like a wall of blackberry and plenty of forest fruits. Full bodied on the palate, rounded and elegant. Flavours of fruits, spice and cedar. Dense, chewable, endless!