Somehow it has happened that we have hardly written yet about Central Europe's largest lake, about the Balaton and the wine regions surrounding it. However, there is plenty to say! The WineSofa team's Balaton-obsessed fan, that is to say me, can trace his family roots back to Somogy County, just 30 kilometres from the southern shore, now has a small house in Balatonboglár and when younger, did plenty of sailing around here. But enough of the personal stories, we're not going to talk about the southern shore now (although we hope this will happen soon), but rather the northern one.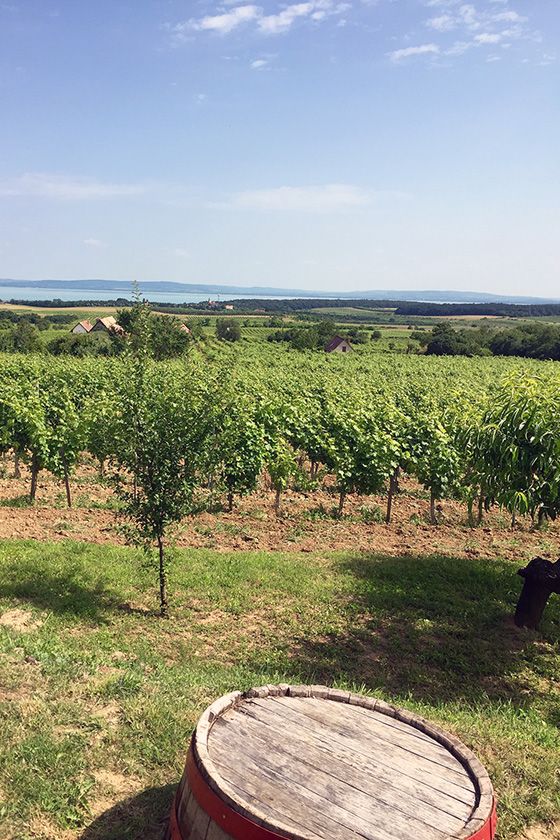 Just to simplify things, there's a clear difference between the two shores. Whilst the southern shore, thanks to its gently deepening water and enormous beaches, is the home to families with small children and partying young people, the northern one is home to artists, secluded from the noise of the towns by its volcanic hills and wonderful folk architecture.
The Tagyon Estate is also a real northern shore place, several kilometres from the shore with a beautiful view of the lake. The story began years ago when Attila Kartaly (the director of the estate) bought a derelict press house and cellar. For a long time, he just used to go down there with his friends, and the place was a kind of estate for parties with the wines from the local winemakers, for barbecues and late night conversations. Later, Attila took things more seriously; he met Zsuzsanna (who is now his wife and mother of their two beautiful children) and they decided to start to develop the estate a bit. Of course, this also needed Zsuzsanna, who had previously worked in a Budapest wine bar and had long cherished the dream of having a winery at the Balaton. But let's not get too far ahead of ourselves! They had the press house, they began the transformation with the friends who still came down to drink wine and talk just like before. However, others joined them too! A marked tourist trail passes in front of the press house (the blue Balaton one), so hikers also regularly knocked on the door for some wine. Attila welcomed them in accordance with the age-old moral law which states that guests are sent by God.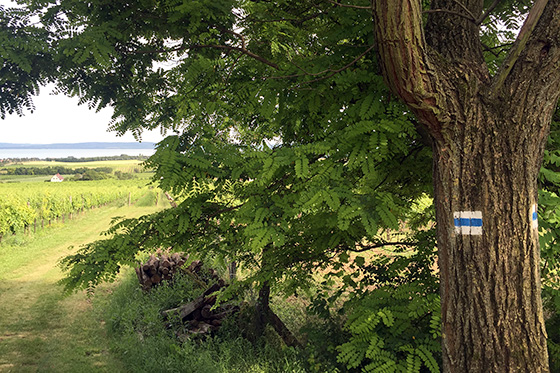 Once a group of 30 people arrived, drank plenty of wine and finally asked how much they owed me. It gave birth to the idea that perhaps we could even do this on a more serious basis.
Today, the estate has been developed wonderfully, also with accommodation in the house for six people (still just for friends, but if all goes well, next year it will also be listed on booking.com) and there is a terrace with a short menu for those who wish to pop in. Everything is produced from ingredients from their own smallholding. In addition to vines, they also have vegetables, walnuts, fruit trees and a herb garden. As well as their own wine, they also have a maximum of two wines from other local winemakers. Why only two? Well, so that if you like something, then you have to go and visit that winery as well.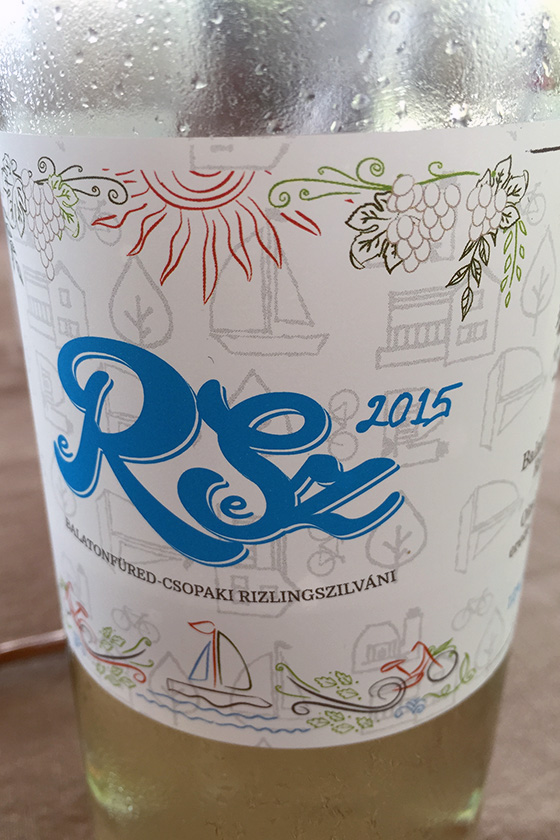 As for things to do, you can hike, go cycling or go sailing with one of the two different types of yacht. The boats are in Balatonfüred; there is a minibus transfer service, also with the option of going sailing with a picnic prepared by the winery and the new wines from 2015 named RSZ (100% Müller-Thurgau, a light wine with good acidity and citrus notes) and swimming in the middle of the lake. Later in the afternoon, you can relax on the estate in the shade of a walnut tree. It's the perfect programme for anyone holidaying at the Balaton and wishing to escape from the suntan lotion scented world of the beach for a day.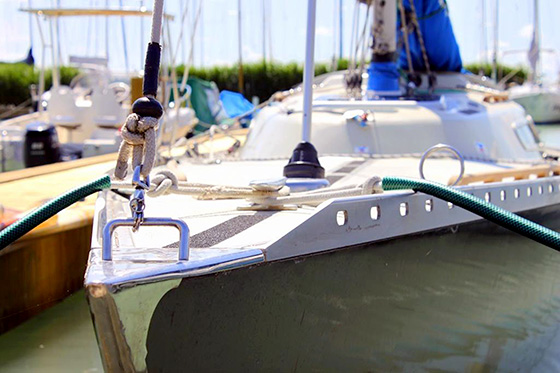 You can book the 'Sailing experience day' via email or phone. The price of 24,900 HUF includes several hours sailing with a picnic as mentioned above, followed by dinner and wine-tasting at the Tagyon estate.
Note: Lecsó is a kind of Hungarian ratatouille made from peppers.