The world spirit market is clearly dominated by names such as whisky, vodka, gin, rum and cognac or brandy. Although in Central Eastern Europe, there is a category, 'pálinka' (fruit brandy), which is not only more popular in these markets than its big brothers, but with its history, its past, can enter into competition with the former. It is known and drunk equally in Austria, Romania, Serbia, Slovakia, the Czech Republic (although there Becherovka enjoys an advantage), the Ukraine (mainly in Transcarpathia, in more remote areas Vodka is king), Croatia (mainly the continental part), Slovenia, Italy (in other words, Grappa) and Hungary. The name is similar in many languages, in Romanian Palincă, in Slovakian Pálenka, although according to current EU laws, only fruit distillate produced in Hungary can be called Pálinka; with one exception, the name can also be used in four Austrian provinces. (It's important to note that the Romanian Palincă is also a fruit distillate with protected designation of origin, although independent of Hungarian legal control.)
Some basic facts:
According to the Pálinka Act, the name pálinka or törkölypálinka can only be used for those spirits, other than the Austrian pálinka, which:
are produced within the territory of Hungary, including the bottling, exclusively from fruit grown in Hungary, which is neither concentrated nor dried in any way, or from the marc of grapes grown in Hungary.
contains exclusively distillate from fermented fruit or grape marc.
is rectified to a maximum of 86% ABV at the time of distillation such that it retains the flavour and aroma of the raw materials and is bottled at a minimum ABV of 35.7%.
is not flavoured, sweetened or coloured in any way (except for barrel ageing or maturation on a bed of fruit).
Pálinka is traditionally fermented and distilled from fruit mash, however the law does not exclude the use of fruit must, cooked and sieved processed fruit or so-called fruit pulp. Dried fruit is only forbidden at the time of fermentation, it can be used when maturing the pálinka.
Kisüsti pálinka is pálinka which is made with two-stage distillation in quantities smaller than 1,000 litres in a pot-still with a copper interface. Érlelt pálinka is aged for at least 3 months in barrels of less than 1,000 litres, or at least 6 months in barrels larger than 1,000 litres. Ópálinka must be aged for at least 1 year in barrels of less than 1,000 litres or at least 2 years in barrels larger than 1,000 litres. Ágyaspálinka must be aged for at least 3 months together with the fruit. The fruit used to make mixed fruit pálinka must be stated in order of amount. It is mandatory to indicate the grape variety on the label, whereas the geographical origin of the product may be featured.
Pálinka is in itself a fruit distillate with protected designation of origin; however, some geographical areas are extremely well-suited to the cultivation of certain types of fruit. Extremely high quality pálinka has been produced in these areas for centuries, thus they are afforded protection as a special type of pálinka, and the provisions of the pálinka act apply much more stringent requirements to them. There are currently eight such pálinka with region and type of fruit specified.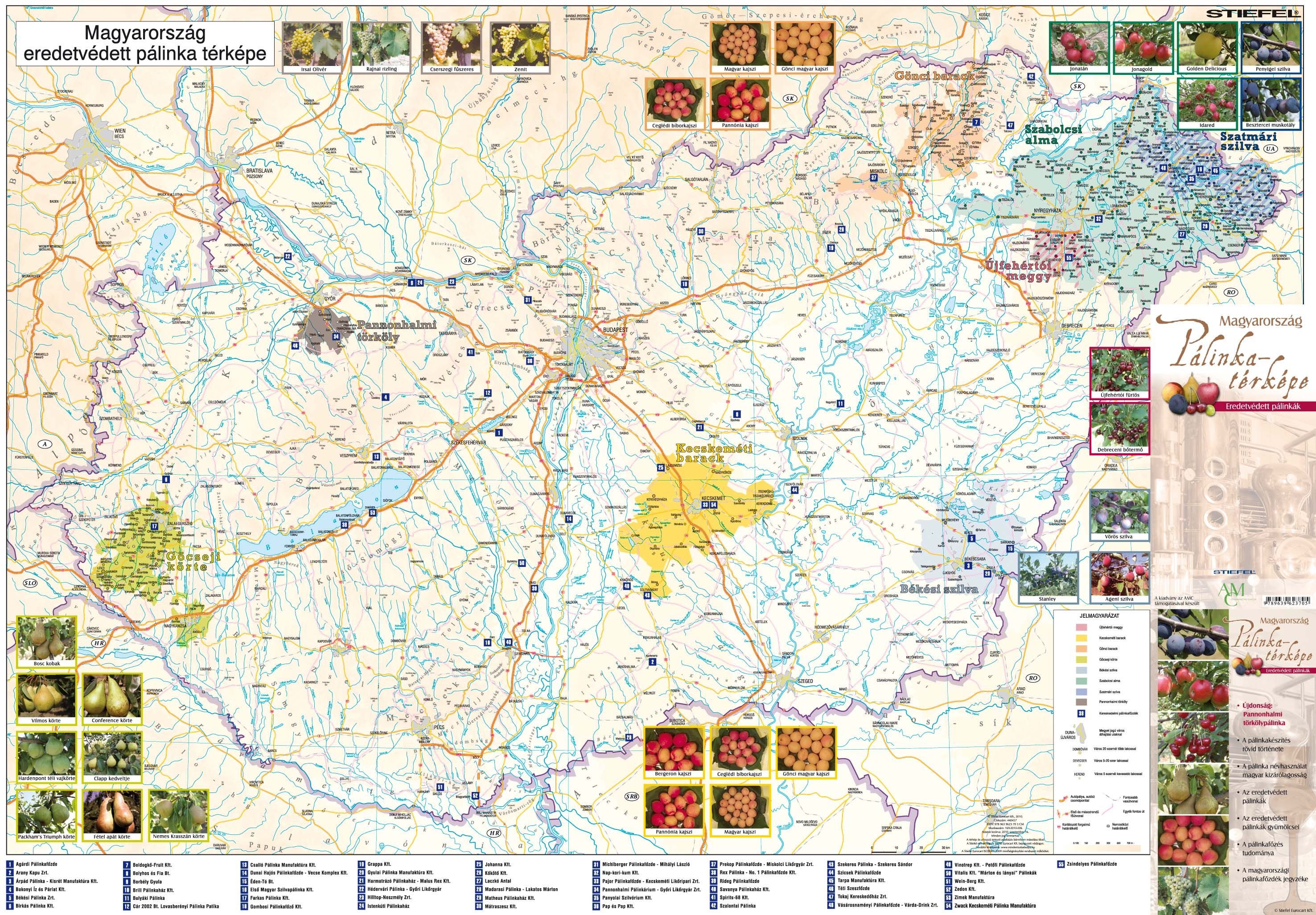 Szatmári szilvapálinka (Szatmár plum pálinka): For centuries, the area of Szatmár-Beregi has produced an extremely well-known drink for welcoming guests. Whoever has visited here, whether young or old, cannot have missed tasting it. The saying also goes that whoever drinks it will get one year younger with every sip.

Kecskeméti barackpálinka

(Kecskemét apricot pálinka): This world-famous pálinka, which preserves the fragrance, flavour and aroma of the fruit, is produced from apricots grown in and around Kecskemét. Restaurants nowadays offer this as a digestif (as an aid to digestion).
Békési szilvapálinka (Békés plum pálinka): This is produced from the red plums grown in the Körösök Valley and distilled in a pot-still in centuries-old tradition. The golden colour and wonderful flavour are thanks to barrel maturation.

Szabolcsi almapálinka

(Szabolcs apple pálinka): The use of a traditional copper pot-still results in a fragrant apple pálinka with fresh fruit flavours and aromas.
Gönci barackpálinka (Gönc apricot pálinka): The Hungarian apricot variety Gönc and the wonderful characteristics of the terroir produce a pálinka rich in unique flavours and aromas, which differentiate it from apricot pálinka from other regions.
Újfehértói meggypálinka (Újfehértó sour cherry pálinka): The 'Újfehértó' protection of designated origin may only be used for sour cherry pálinka produced exclusively from the Újfehértó 'fürtö' (bunched) and the Debrecen 'bőtermő' (high-yielding) varieties.
Göcseji körtepálinka (Göcsej pear pálinka): What is characteristic of the pear pálinka produced here is that supplementary ripening of the fruit is also carried out, whereas the fresh fruit is processed immediately in the case of most pálinka. The distillation and refinement may only be done with two-stage, traditional Hungarian, namely pot-still, distillation.
Pannonhalmi törkölypálinka: May only be distilled from white grape varieties from the Pannonhalma wine region (for example the Irsai Olivér, Zenit, Rheine Riesling and Cserszegi Fűszeres varieties). It has been a Hungarian pálinka with protection of designated origin since December 2009.
After our protracted leader, now here are some tasting notes. As we only visited one of the protected regions listed above (the home of the Békés plum pálinka), and the name 'Viharsarki' appears on the label, let's just briefly sidetrack and discuss this too.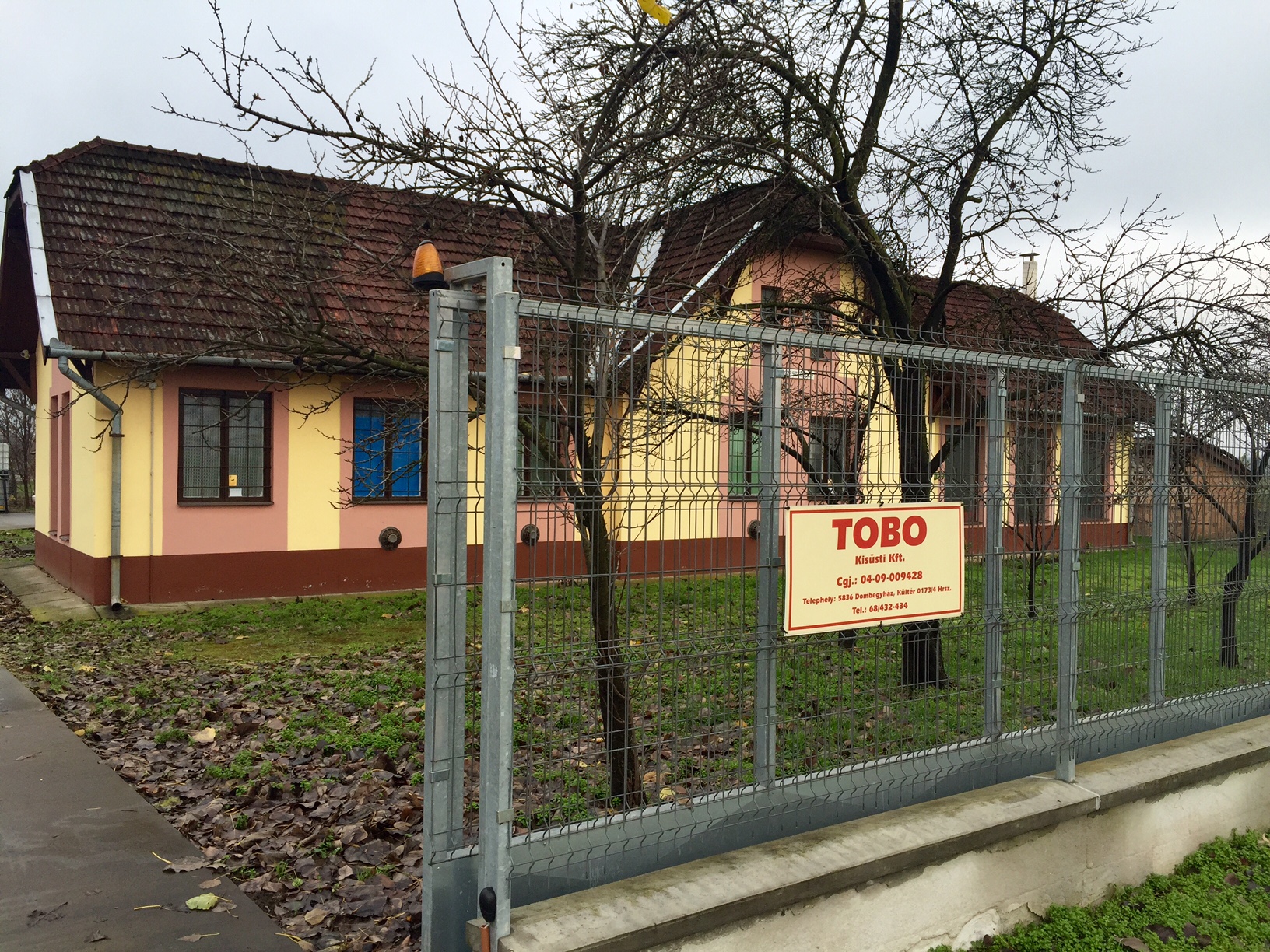 Viharsarok (in English, Stormcorner) is the name of a Hungarian region in the southeast of the country. Explanations as to its origins agree that it comes from the book of the same title by sociologist writer Géza Féja. There is no evidence that Féja consciously sought to bestow this name on the region. Three paths led at various times and with some small and large detours to the selection and subsequent bestowing of the name on this region. The first edition's preface begins, 'When the editor put the plan for the series in front of me and asked which region I was attached to, without thinking I pointed out the southern Tisza region. Tiszántúl (Beyond the Tisza) is Hungary's 'stormcorner', where hearts and minds have never been able to reconcile themselves to the existence of present-day Hungary." In the introduction to the 1957 edition, there is a greater commentary. In the early 1930s, the Sövényház (today Ópusztaszer, Csongrád County) agricultural workers sought out the publicist Féja and invited him to take a look at their situation. Visiting Sövényház was a deeply felt experience which permanently married the writer to the region. A few years later, in an autobiographical book, he relates that György Sárkozi, the originator and editor of the series referred to above (the discovery of Hungary), asked him in front of a map which region he would like to write about. After getting the answer, he requested, 'Give the book a title. 'Stormcorner', I said after moment's thought. How did this title suddenly flash into my mind? I don't know to this day. I know the region well; probably its soul spoke within me." Lajos Kiss discovered the meaning of the common noun 'viharsarok' in a collection of common sayings, "the horizon is the place where storms and thunderstorms usually come". According to him, Féja saturated it with symbolic content, raising it to become the geographical name. Not long after the publication of the book, Móricz Zsigmond published an appreciative critical review of the book. He believed that the title was a word rarely used in everyday speech, so he felt it important to explain, (Féja)
"Three counties occupy this corner whence, according to him, the Hungarian storm begins ...".
Viharsarki pálinka tasting in Dombegyház
Kisüsti apple 2011
Fresh apple and citrus aroma. Medium-bodied, with attractive acidity. In addition to the freshness, a slight bitterness can be felt on the finish, perhaps because of the pips. Medium, spicy finish.
Kisüsti ágyas pear
Restrained nose with aromas of pear, gooseberry, cinnamon and a little cream cheese. Silky texture with medium body. On the palate, obvious pear flavour, but not too intense. A touch of bitterness on the finish.
Cserszegi fűszeres ágyas
Confected grape soda, citrus, slightly spicy aroma. After a little aeration, tonic water, sprite, lemon ice tea. On the palate, medium-bodied with slightly flabby acidity and a spicy character. The grape flavour is slightly less intense on the palate than the nose, perhaps a little past its best. However, could easily be a crowd pleaser due to its slightly sweet background.
Sloe 2012 (wild sloe)
Intense fragrance of forest flowers, waxy feeling with fresh sloe and jasmine tea. Full-bodied and mouth-filling, with rounded acidity, elderberry, flowers and sloe. Endless finish. Fabulous!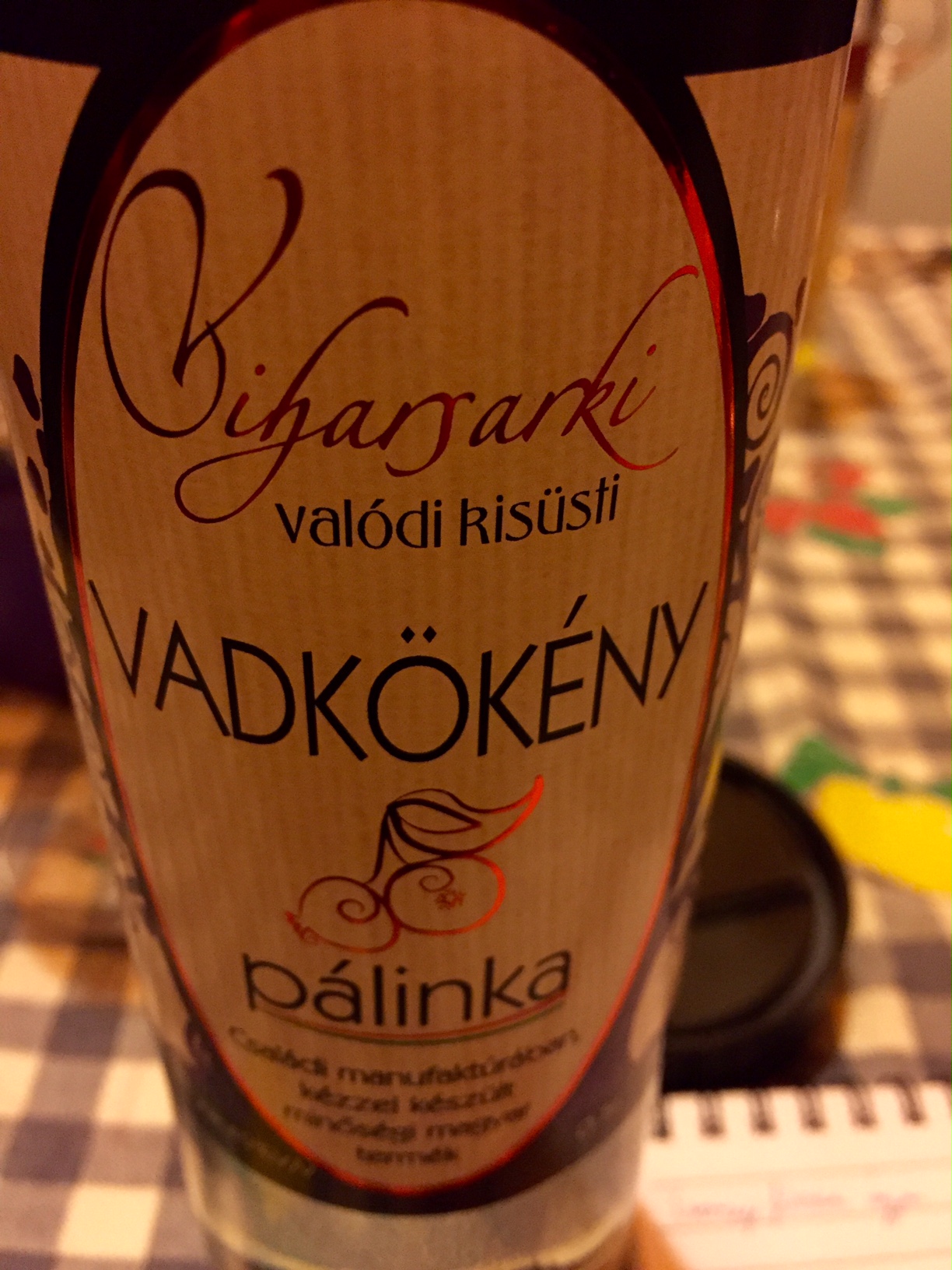 Lepotica plum 2013
Fresh, almost overripe plum on the nose, with some boiled sweet in the background. On the palate, fresh, tight, good acidity, exciting and vibrant. A little sweet, spicy and obvious plummy notes. Super!
Apricot
Intense and popular aroma, slightly sweet, a little perfumed and silky. On the palate, medium-bodied with vibrant acidity, however the flavours are a little one-sided, sugary apricot, popular.
Sour cherry 2013 (de-stoned)
A rather cherry, stewed cherry nose. On the palate, medium-bodied, perhaps a somewhat flabby character. The flavours are also rather of cherry, the characteristic slight bitterness of sour cherry is missing. Medium finish.
Raspberry
Very intense aroma of raspberry, you can almost feel the raspberry taste in your mouth. On the palate, light, fresh and elegant. Raspberry could be favourite with the ladies, with a core of raspberry flavours. Very intense and long. Definitely a hit!
If after reading the above, you've taken a liking to pálinka tasting, here is a brief appetite whetter for Viharsarok too, specifically the small area close to the birthplace of the Viharsarki pálinka, Dombegyház. During our three-day tour, we are going to bathe a lot (even in winter), visit beautiful castles and get to know pálinka and the region's other emblematic product, sausage, in more detail.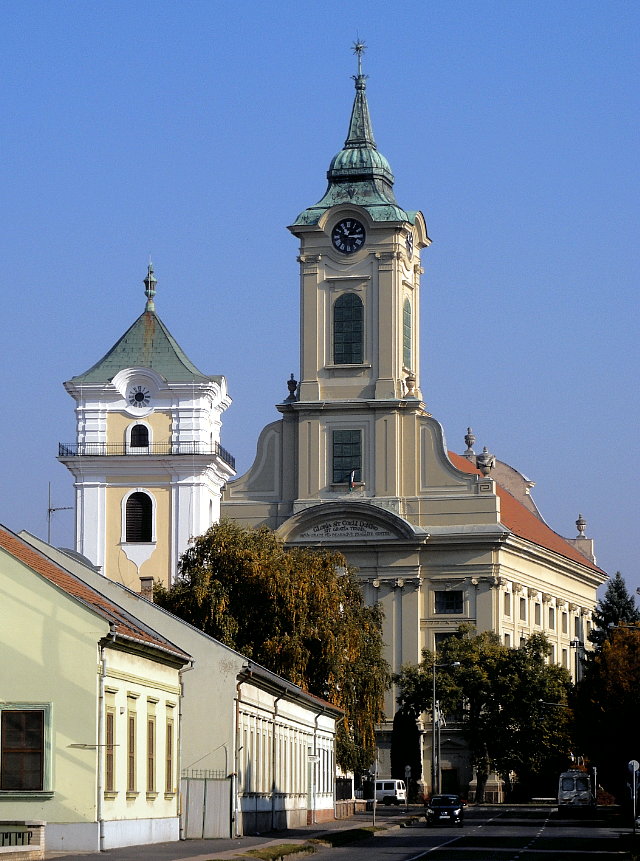 Our starting point is Békéscsaba, the area's largest town. Of international interest perhaps, is the museum named after the famous Hungarian painter, Mihály Munkácsy (1844-1900), where there are also regular exhibitions of the master's work. Also of note is one of the town's symbols, the 'Large Church', which is the largest Lutheran church in Europe. If you visit the town in October, then you shouldn't miss the town's largest event, the sausage festival. Two schools of thought operate in Viharsarok, which constantly compete with each other – the Békéscsaba and the Gyula. In Hungary, there is not a single person who does not swear by one or other type of sausage! If you are however curious about pálinka, then it's worth visiting one of the town's two pálinka distilleries (Árpád pálinka and Magna pálinka) or the nearby Békés where as well as the pálinka distillery, you can also take a look around the Békés Pálinka Centre. That in itself is at least a day's programme, so it's worth staying in the town overnight. The centre boasts the prestigious but a little rundown Fiume, but other good choices would be the Munkácsy or the Brill hotel, the latter is just 100 metres from the town's best restaurant, the Brill Bistro.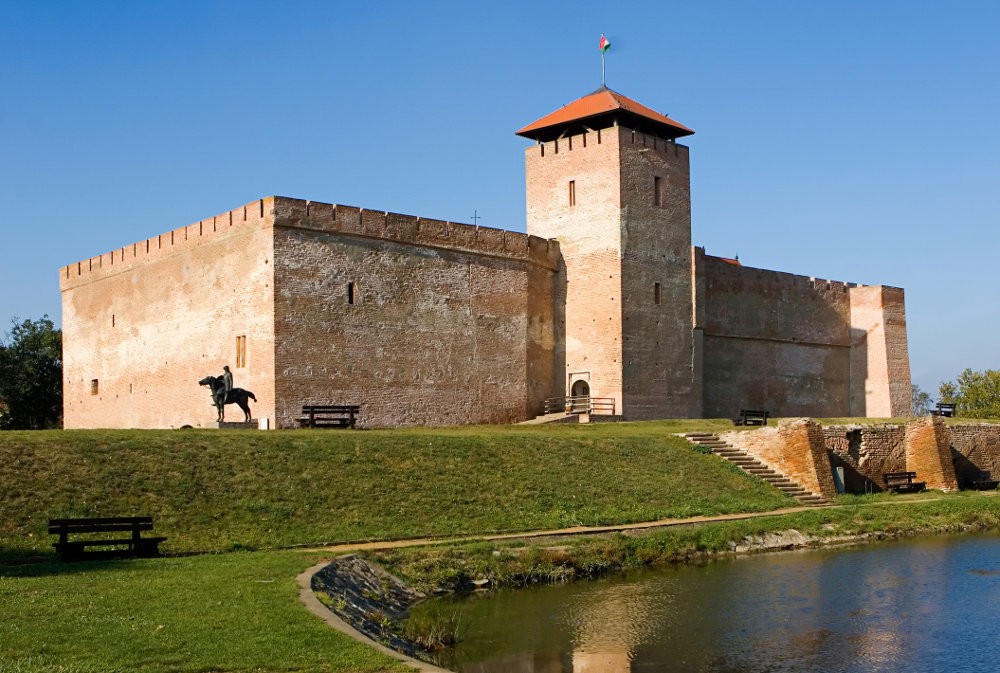 The next day, you could hire a car and visit the nearby Szabadkígyós and take a long walk in the gardens of the magnificent Wenckheim Castle. Afterwards, head for Gyula, where you might also want to linger for a day or so. On the one hand, here you can find Europe's best preserved lowland brick fortress (dating from the XIV century) and on the other, there is also the huge Almásy family castle and next to it, the famous Gyula Castle Baths where you can freshen up in both winter and summer. Ferenc Erkel, the composer of the Hungarian national anthem and creator of the Hungarian national opera, was born here, and his birth house now houses an interesting museum. If you decide to stay the night here, then I'd recommend the Corso Boutique Hotel or perhaps the Elizabeth Hotel. The latter also has an acceptable restaurant. If you're looking for another kind of culinary treat, then the Százéves cukrászda is a must. Hungary's second oldest confectioner's, which opened in 1840, welcomes callers with cakes and fantastic bonbons and chocolates. Stop off in the history of the Gyula sausage museum to learn more about the sausage war we mentioned previously, but if you're again thirsting after pálinka, then head for the Gyula Pálinka Manufaktúra's tasting rooms. Speaking of pálinka, Gyula organises one of Hungary's most important pálinka festivals each April – a must for all those who love the drink!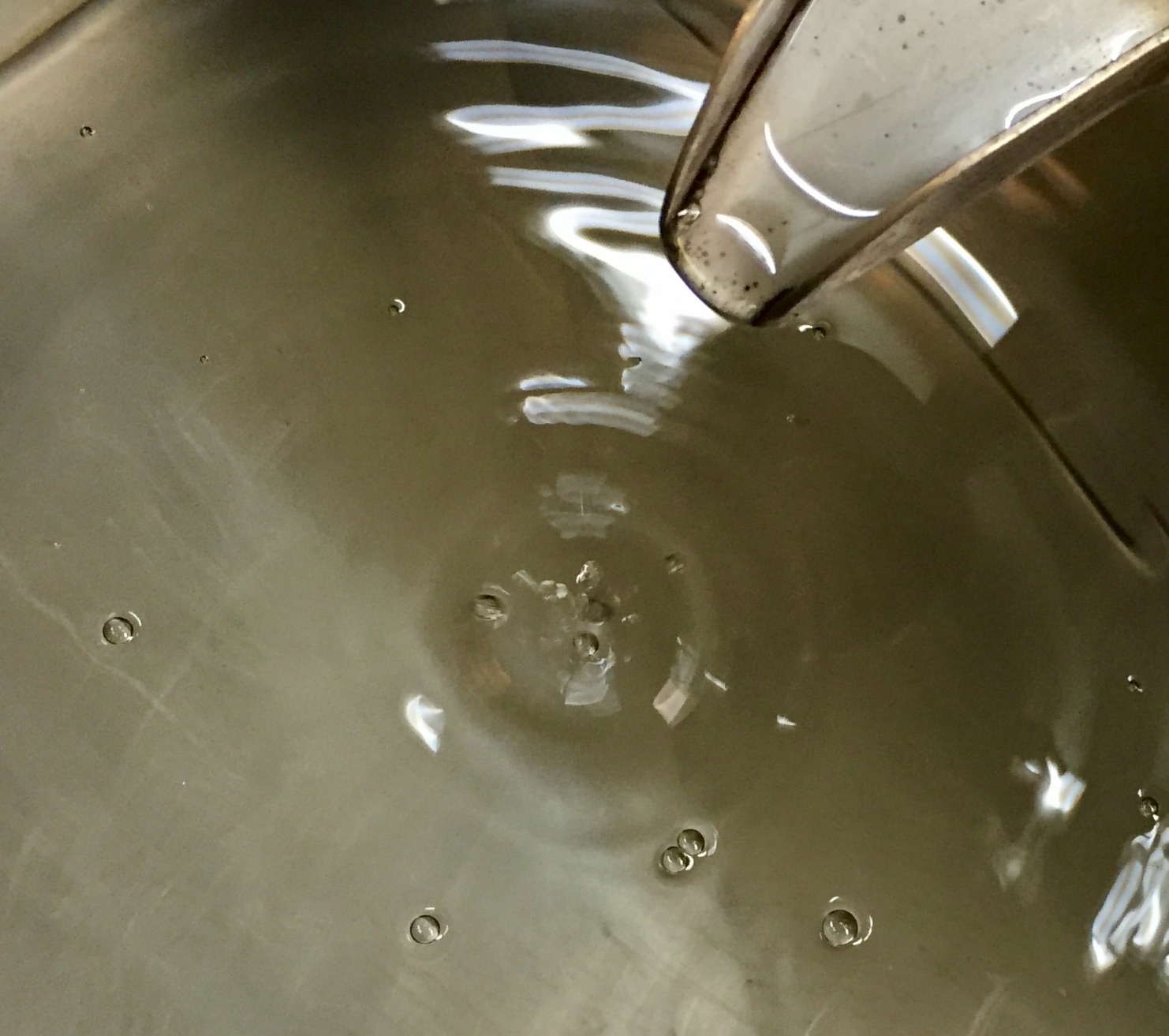 On the third day, we visited Dombegyház where we tasted the Viharsarki pálinka mentioned in the article and had a good chat with László Borsodi, the distiller, who is well-known not only in the pálinka world, but also as the founder and singer of the Borsodi Blue Trio (check out the youtube video on the top) who have played in all large towns across the country! It's worth setting off from here in time to reach Lőkösháza and the Vásárhelyi-Bréda Castle before nightfall, where you can delight at Europe's first permanent outdoor building projection; what's more, the restaurant next to the castle is perfect for dinner. If you want to take along some reading matter for these three days, then I'd recommend the novellas of Zsigmond Móricz or Péter Esterházy's A Little Hungarian Pornography.