The kind of wines that memories are built on, which unravel a national story 8,000 years in the making, with each chapter unique to its winemaker.
"Gaumarjos!" Victory! To Georgia!" The ubiquitous Georgian host breaks bread and all around the table are satiated and happy. Why not? It's been a stimulating evening of conversations and arguments. An evening, it feels, that's been repeated many times over the last year or so. There's that infamous tablecloth, the high ceilings, the rooms full of art and artifacts all contributing to an ambiance with character. Eko's flawless wines however are of course the focus.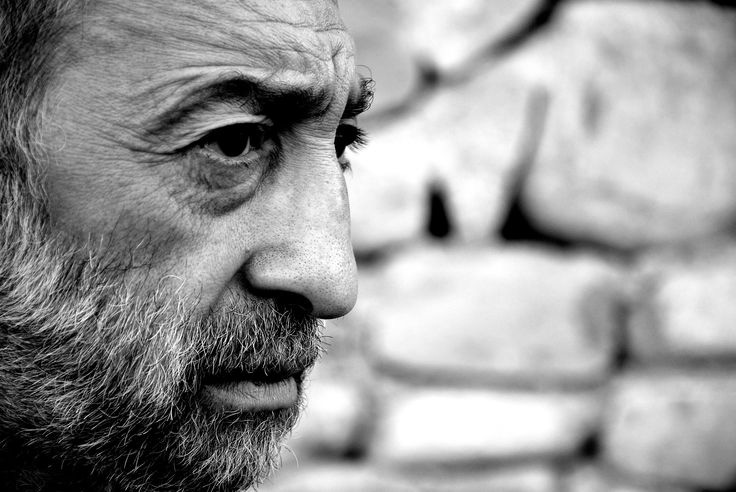 photography by @Vinisfera/ Mariusz Kapczyński
He was 49 at his first vintage, and in 2011 his Rkatisteli and Saperavi were near perfect. The kind of wines memories are built on, that you cellar for 18 years after the birth of a child. His wines are special. A single interview doesn't do him justice, compiling a year and a half of information and 30 pages of typed notes into a single article is a challenge, there is so much to this story, but it needs to be told.
Why? They say that wine is a man's personal expression of nature, and the Lagvinari line is indeed an intriguing one. These aren't gulping wines. They are meditative; they unravel a national story 8,000 years in the making, with each chapter unique to its winemaker. Eko has done well to tell his story, very aware of the weight of his genetic legacy. His wines reveal slowly. They are old world, they expect your attention and want to be discussed. These are wines for the sophisticated. They are truly his - complex, emotional and poetic.
It might seem quite curious for a man to move at the age of 49 from the medical profession into winemaking, as most winemakers inherit the life from their previous generation. Yet Eko's story is a curious one indeed; like traveling a long and winding road without a map or intended destination, where there are many opportunities to stop and contemplate the dramatic differences in scenery, Eko's journey has in fact been a complex one.
Dr. Glonti is a former cardio thoracic medical professional now winemaker, but wine has always been a part of him. He's been toasting since at least the age of six, and likely even farther still than his memory allows.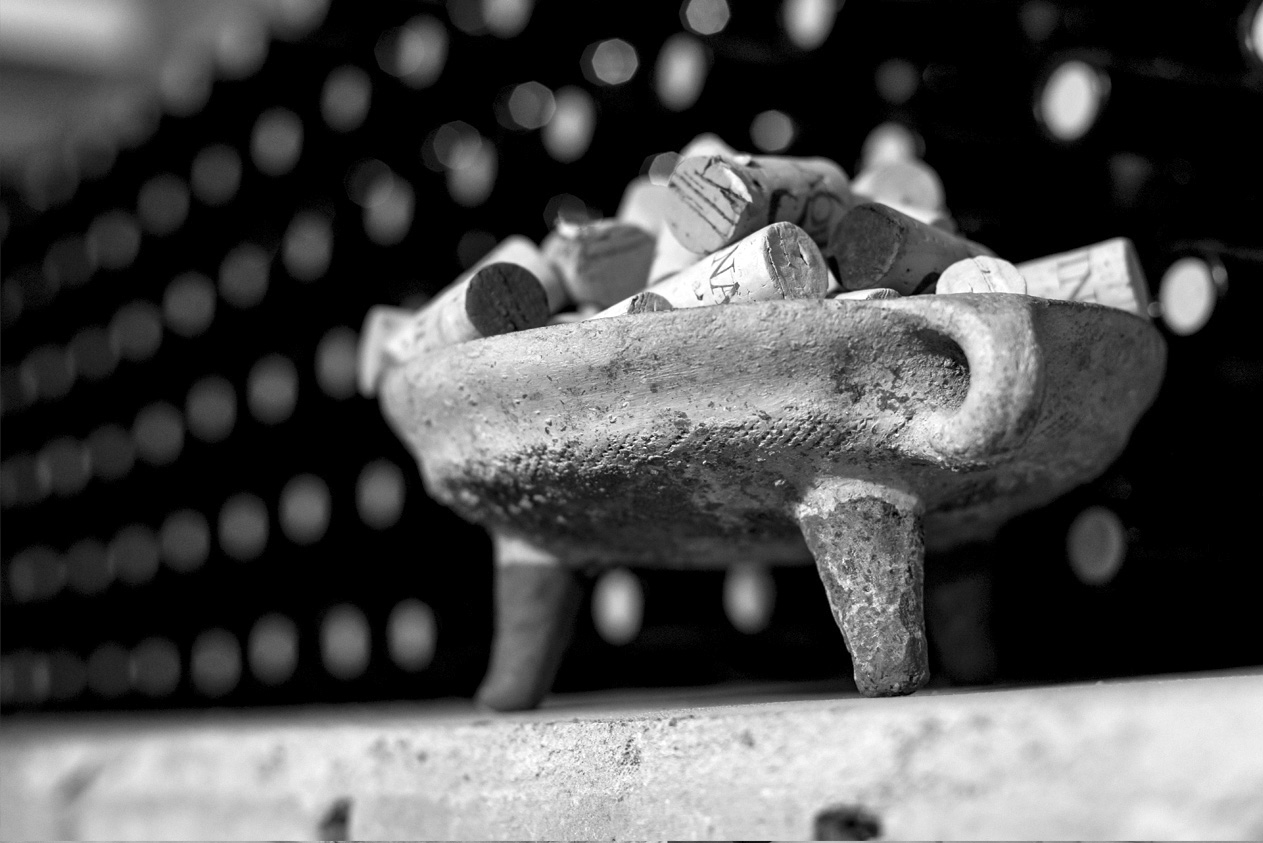 The first time that I ever met Eko, I was invited to the Tbilisi home he shares with his partner, Mako Abashidze, founder of the British Georgian Chamber of Commerce. Together they are a real Georgian power couple. It was my first visit to Tbilisi, on invite from the National Georgian Wine Agency. I knew I was in a magical land, and I have now come to recognize that observation as a feeling and sense of home. The first night of tasting was at the natural wine bar Vino Underground, and I met Irakli Cholobargia, who has come to be my business partner in Georgia. Our conference started the next day, and I saw Mr. Cholobargia in the morning. I was tired from a late night out, but I was scheduled to speak and persisted. He invited me to his friend's home for dinner, allowing me to skip the press dinner that was scheduled. I accepted because Sarah Abbott (the MW) was going and I had been secretly obsessed with her for a year. Uncertain about the situation to come, I invited a friend to join me. That evening at Eko's house was the evening that cemented my great love of Georgia and Georgian wine. It's when I met true Georgian hospitality, not the kind that is paid for or sponsored. The first thing I noticed about Eko was his charm, he has a sort of enchanting quality - it was his elegance in speech and movement that had me spellbound from that first night. It was perhaps a normal evening for my hosts, but I felt as if I had been transported- an evening of wine and food, titillating conversations, Black Sea jokes, music and joy. It's when I tasted the most exuberant wine of my life - Eko's Lagvinari Tsolikuori. It was the first wine he served us and it was a wine that transcended space and time. One of the loveliest wines I have ever had. It dances on the tongue, full of sour plums, apples, honey, and hazelnut. On par with the 1975 Fiorano Sèmillon I used to have for my birthday every year.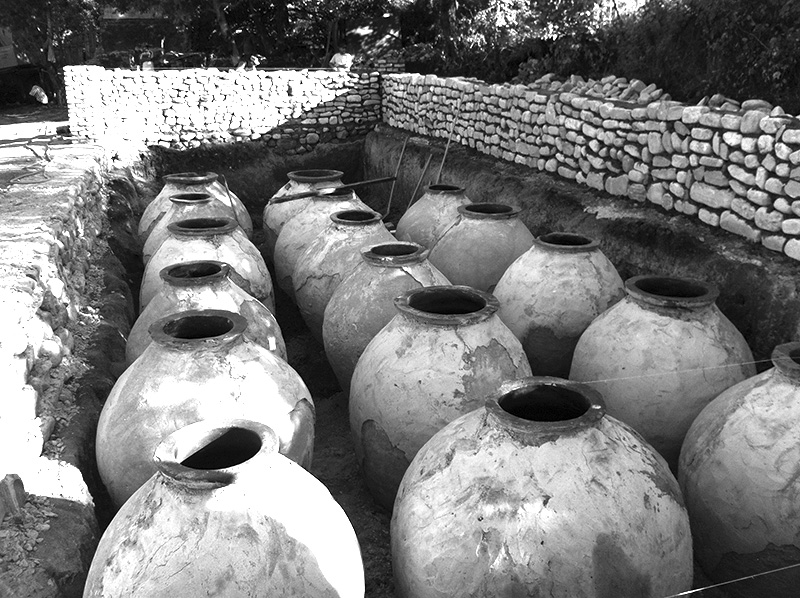 Eko only started to become serious about the business of wine fairly recently in 2009. He marketed a Saperavi that he was interested in, and through Mako, he helped Isabelle Legeron with her documentary on qvevri wine. They decided to collaborate and make a qvevri wine together, the 2011 Lagvini Rkatsiteli. It was difficult to manage; they harvested together and made one wine. Their collaboration ended there, but Eko's wine story continues with the Lagvinari label. In 2011 he also made the most marvelous Saperavi in stainless steel tanks - another revelation of a wine. I recall last March when I was in Georgia he had a bottle opened from a tasting and we drank from it a few times during the 10 days I was there; it got better and better, revealing something insightful about well-made natural wines. They can hold their own, they aren't apple cider, and they can age. It also revealed a lot about its maker. The marriage of instinct and knowledge creates great works of art, and Eko built upon a lifetime of knowledge to craft this gorgeous wine.