The project of complex branding for Sintagma TM is different from everything else on the food shelf. The concept of the label contains the original idea of the very meaning of Sintagma. In linguistics, this literary tool is symbolized through an inclined dash (/). It was this symbol that laid down the concept as a core element. The label fully emphasizes this idea, smoothly combining, articulating and mixing various elements and parts of a design with this single central concept.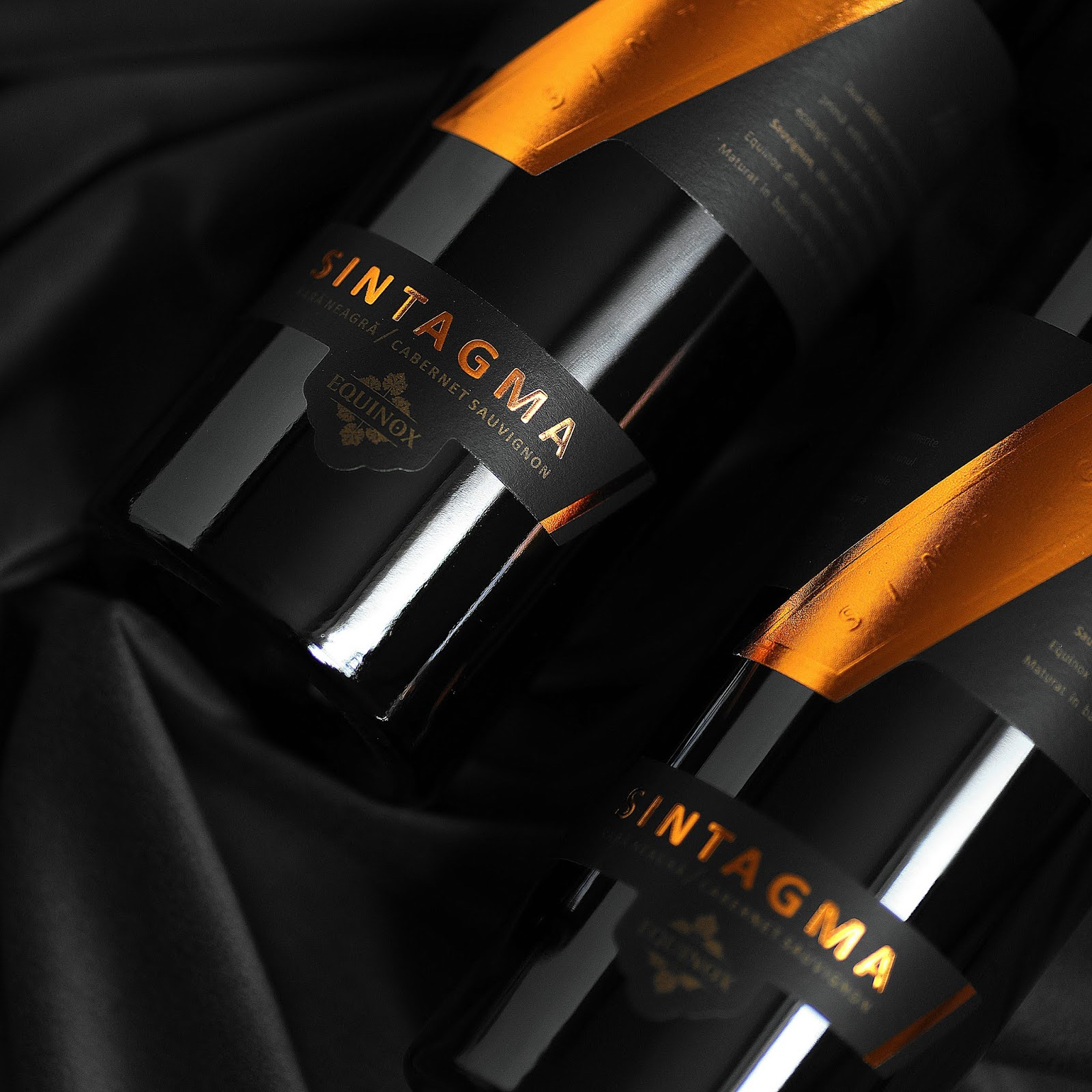 During the development of this design we made full use of modern printing and post-printing technologies, such as embossing, stamping and special tactile polish. Printing was executed on high-quality paper, which, in combination with the use of a whole range of techniques, made it possible to achieve a perfect accomplishment of visual design and to deliver pleasant tactile sensations at the direct contact with the product in the store. Label dimensions: 266 mm Х 148 mm. The label fully encircles the bottle. At the same time, it is a complex structure that consists of several parts. As a result, when glued on the bottle, the label ensures a continuous consistent single composition, a unique design in which the front and the reverse labels are harmoniously combined.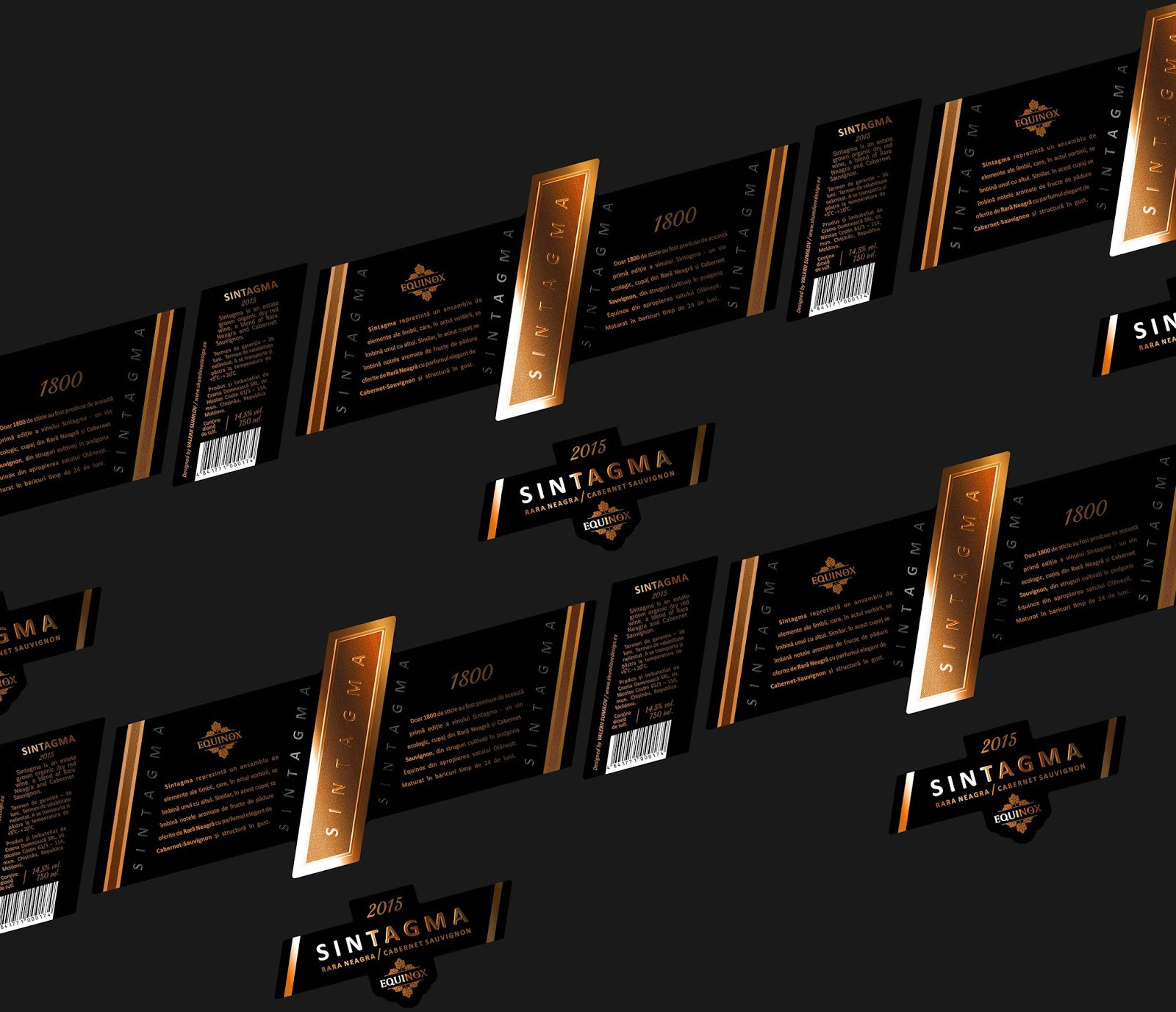 The label completely encircles the bottle. This interesting, exclusive design will undoubtedly catch the eye of the consumers, making them take the bottle into their own hands to examine it in more detail. Thus, the consumer interacts with the product even before its purchase, which will certainly boost product sales.
The project started in April 2018, in Chisinau, Moldova. At the moment, Sintagma wines are present in the Chisinau HoReCa, in the wine boutiques of the capital and in the duty free zone of Chisinau Airport. When departing from Moldova, each visitor of the capital has the opportunity to take away a wonderful souvenir of premium world-class wine.
What's Unique?
The Agency carried out an extensive research work to prepare for the task of creating brand concepts and the subsequent refinement of the final design version. Different opinions were taken into account and the potential attractiveness and appeal of the product were investigated when using different styles of visual design. As a result, the final choice was an option that optimally reflects the branding concept of the product and the winemaker itself.
This project was a significant professional challenge for our agency. For more than 10 years we have been working with this winemaker (Sintagma). We have won various international competitions with the designs for this client. And once again, we were required to create such a unique concept, such an exquisite design, which in its aesthetic and conceptual characteristics wouldn't be inferior to previous successful projects and would even be better than the best of them.
Designed by SHUMI LOVE DESIGN (TM) Branding Agency
Via: Packaging of the World