Syrmia is the wine region of legends, and its gateway is clearly Novi Sad. And if you are already find yourself in Novi Sad, you can easily explore the Serbian wine region of Srem. Crossing the Danube, you turn west, pass beneath the Petrovaradin Fortress and then through once proud and independent Sremska Kamenica, where the first Hungarian translation of the Bible was begun around 1430 by priests Tamás and Bálint.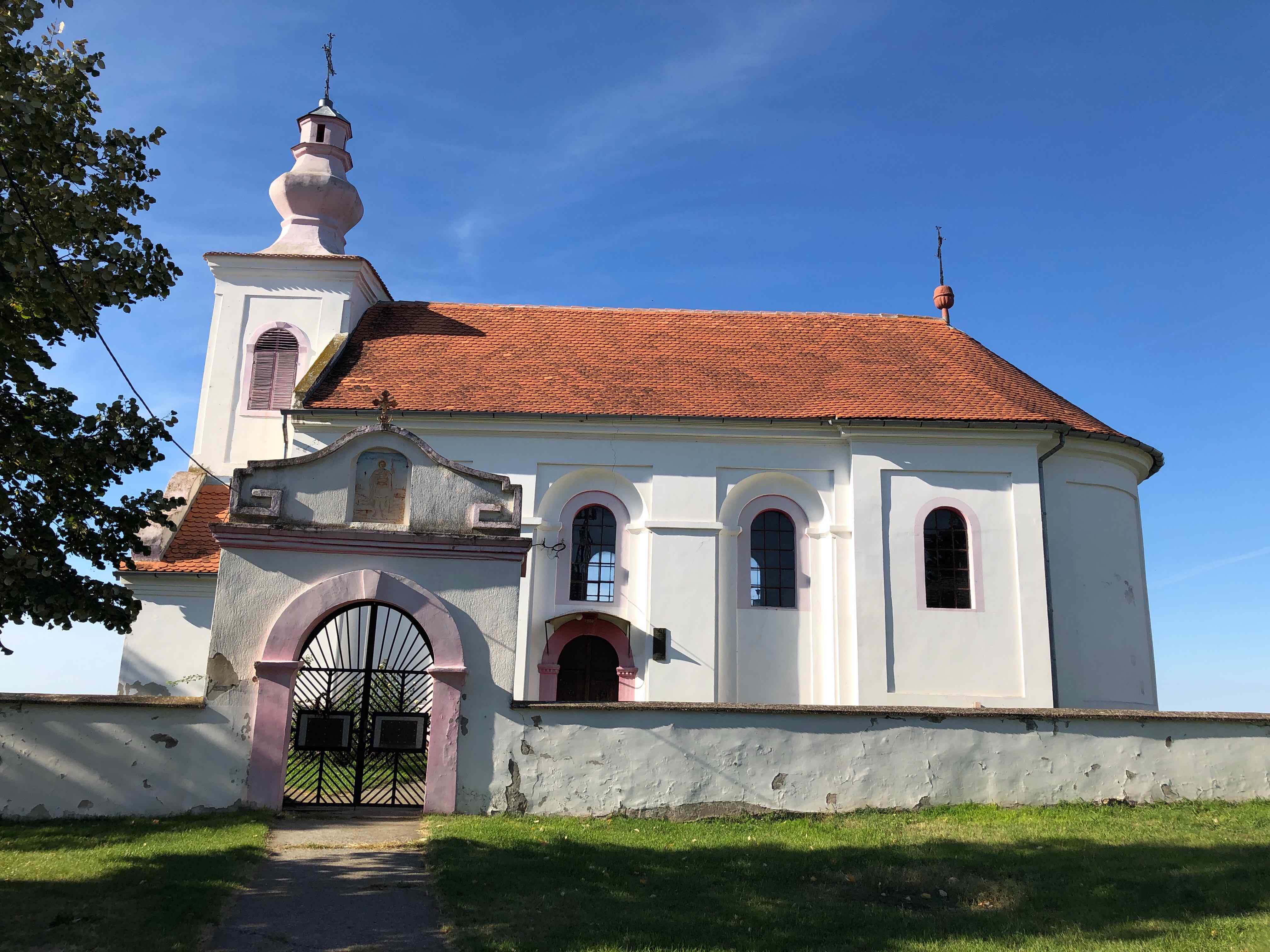 The ortodox church of Banostor (photo: Daniel Ercsey)
---
The Hussite Bible
The translation of the Bible was begun by Hussite priests who had studied in Prague and successfully spread the new faith in Transylvania and southern Hungary. Here people were not confronted with organised Hussitism and the taxes it imposed. Their religious citadel was the town of Kamanc, modern-day Kamem, in Syrmia (Srem). Its parish priest, Balázs, who had studied in Prague, became one of the translators. Their fate was sealed by Franciscan Monk Jakab Marchiai (a disciple of St John of Capistrano, who, like his master, was later canonised by the Catholic Church), who, as an inquisitor, used everything from verbal threats through burning at stake to the exhumation and burning of the dead to curb heresy. The Hussites of Kamanc fled to Moldavia and completed their translation of the Bible into Hungarian there. One interesting fact is that the oldest known Hungarian seat is none other than the Gothic armchair of Jakab Marchiai, which is now preserved in the visitor centre of Szeged Lower Town's Franciscan Parish.
---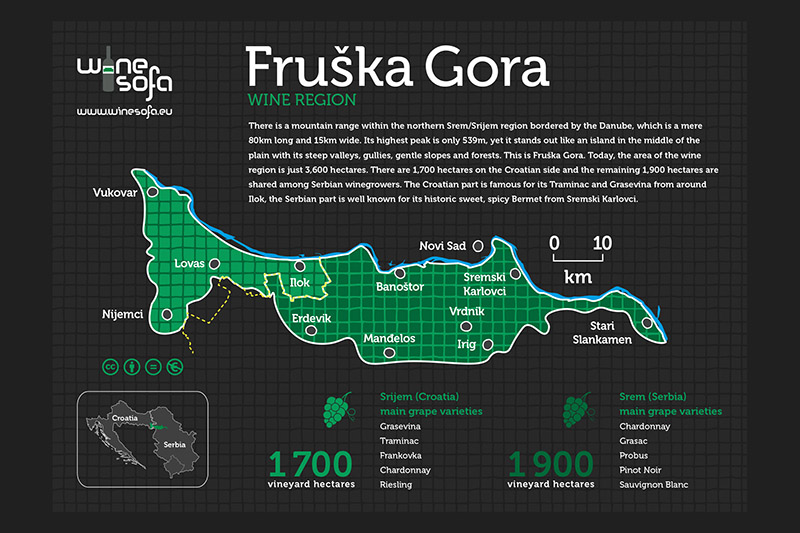 Leaving the Orthodox church in Sremska Kamenica, highway 119 turns to the Danube bank, and then passes through Rakovac. The main road bypasses Beocin, which is easy to recognise by the huge cement plant you go by. In Cerevic, you are next to the Danube once again, and its buildings testify to the economic strength of the Danube Swabians who once lived here. You then reach Banostor, which is home to the 13.5-hectare Šijački estate, on the one hand, and on the other, a sad mix of former German and Serbian houses on the hills rising high above the river, the Orthodox Church overlooking the Danube and the ghostly ruins of a German Catholic church. The multi-ethnic Srem is in decline, although one of Ivana Šijački's wines (Aldumaš) is fighting this the most successfully.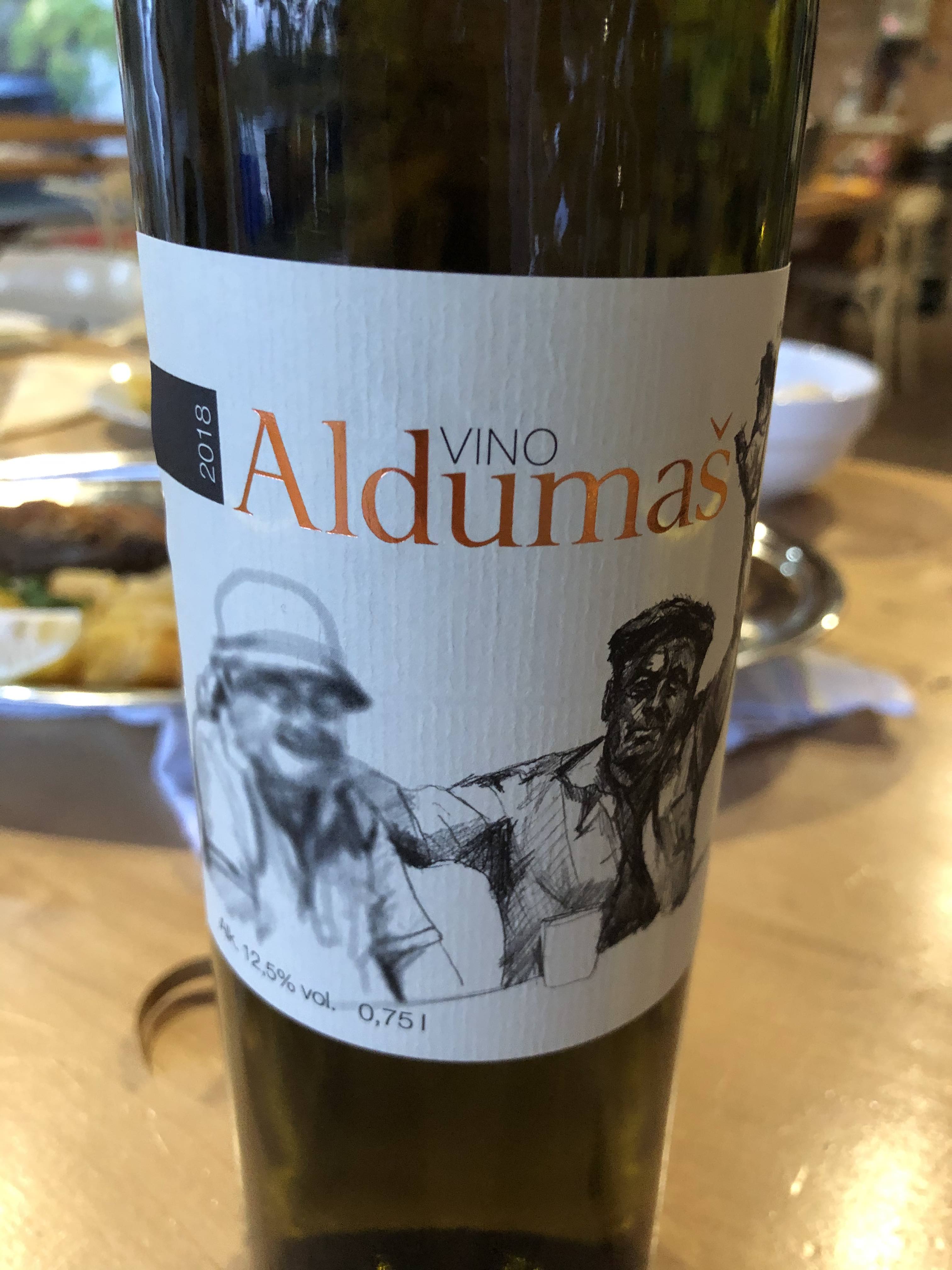 Photo: Daniel Ercsey
Aldumaš 2018 I 87 points
The winery's top white wine is a barrel-fermented and aged 100% Grasac. The name is not accidental either and needn't be explained to Hungarians, as Ivana is also proud that the local Serbian dialect has preserved the sayings of the Hungarians who once lived here. They used to say this when they drank a blessing to something. The current vintage shows quite strong oak notes on the nose, with vanilla, liquorice and a little punch. Relatively full-bodied, with a creamy texture and notes of peach and vanilla again on the palate. Ripe, full-bodied and long, with some yeasty notes on the finish.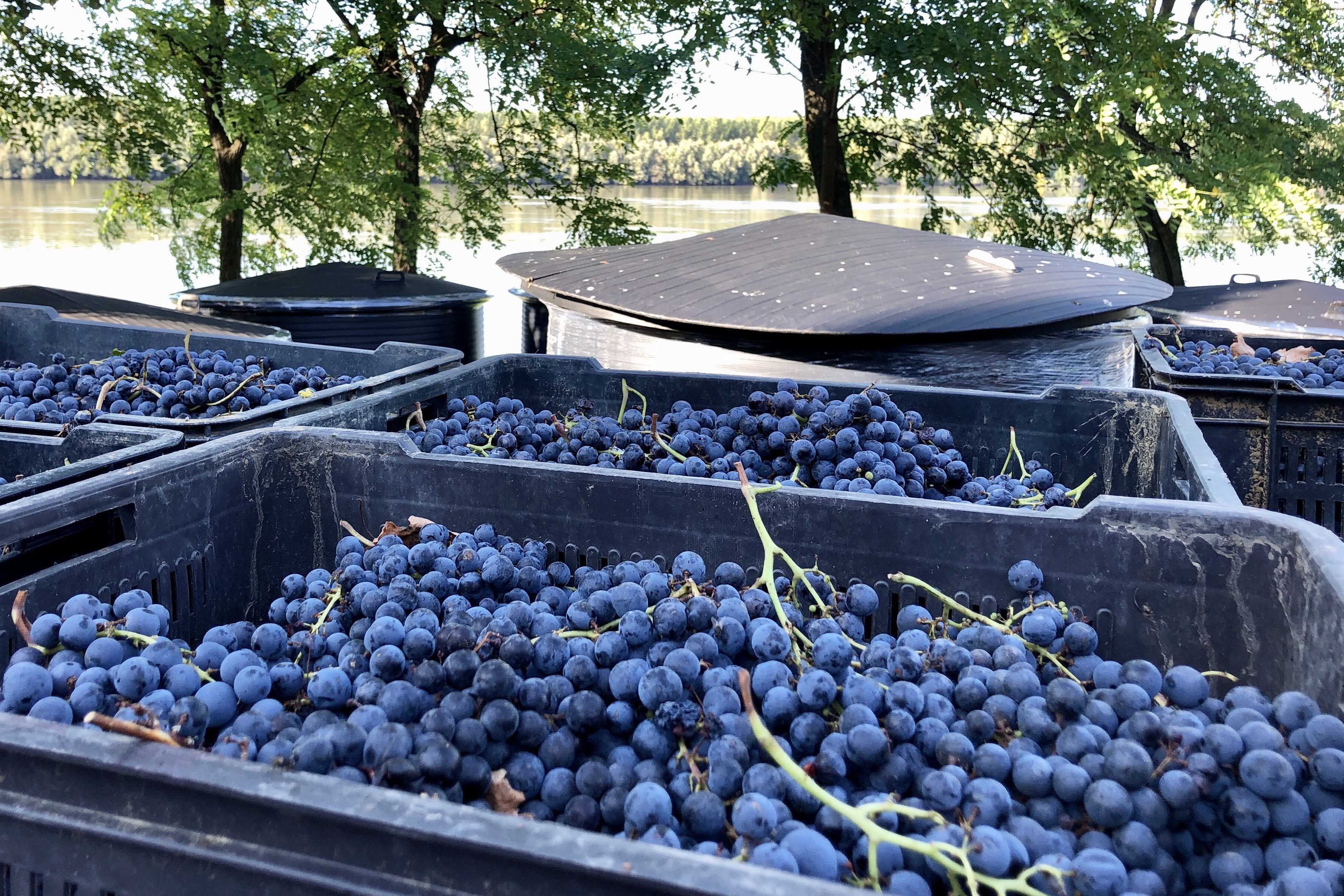 Photo: Daniel Ercsey
The centre of the tiny family estate is their great-grandfather's house, right on the riverbank. The winery's terrace rises above the Danube, and when the water is low, there is muddy shore below it, while if the water is high, it would only be a slight exaggeration to say that you could moor your kayak at the cellar entrance. The choice of location was also no coincidence, as their great-grandfather earned his living as a water miller, while his son, Ivana's grandfather, switched to viticulture and winemaking, which, of course, was also thoroughly changed by communism's collectivising attitude, which raged here as well. Then Ivana's father and Ivana herself continued his work. Planned final capacity is around 15 hectares, with an additional 20% of grapes to be purchased from nearby producers in the future.
Rizling Italijanski 2019 I 85 points
The winery's basic Olaszrizling. Fresh and citrussy with a touch of residual sugar and bitterness at the same time, it's somewhere between the Croatian and Hungarian styles. Round on the palate, with white-fleshed fruit as it opens. Well-made wine.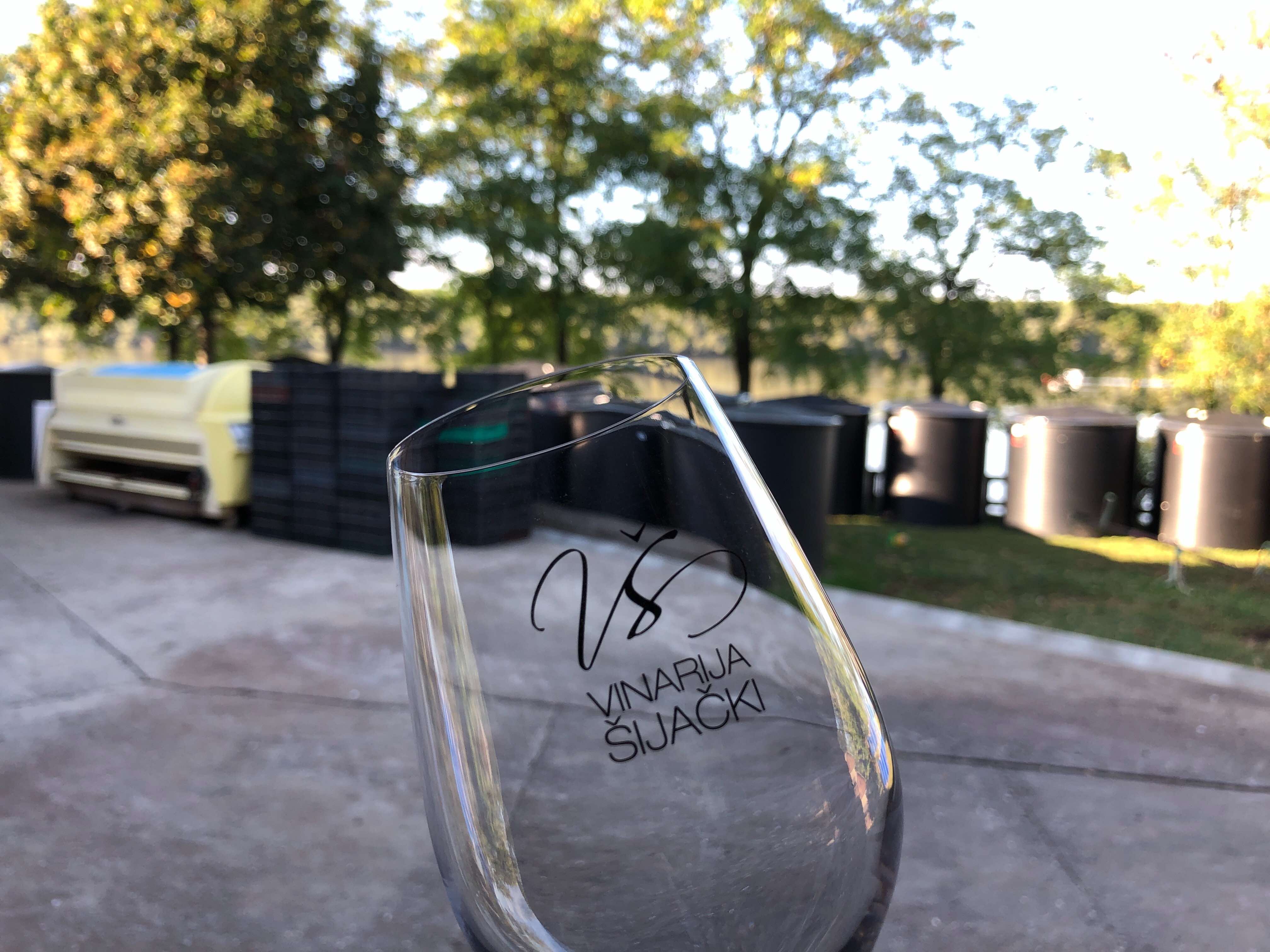 Photo: Daniel Ercsey
---
Social engagement
When I asked about purchasing, Ivana Šijački said that her father had already purchased grapes from smallholders after the local coop went bankrupt, merely so that there would still be viticulture in the region. The situation has not changed today. They always accept and pay for the grapes, regardless of quality (!), although they always try to explain what ripeness of grapes they require. Wines made from these grapes are sold in the lower category, as bulk wine or in PET bottles.
---
Anyhow, Ivana and her brother were born here, in the riverside house. Nowadays, Banostor is a small but even more important wine centre on the western side of Serbian Srem. It boasts only 700 inhabitants, 180 hectares of vines and 10 wineries at present. The vineyards, like some parts of Neszmély in Hungary, are located either on plateaus or on hillsides running north, facing the Danube.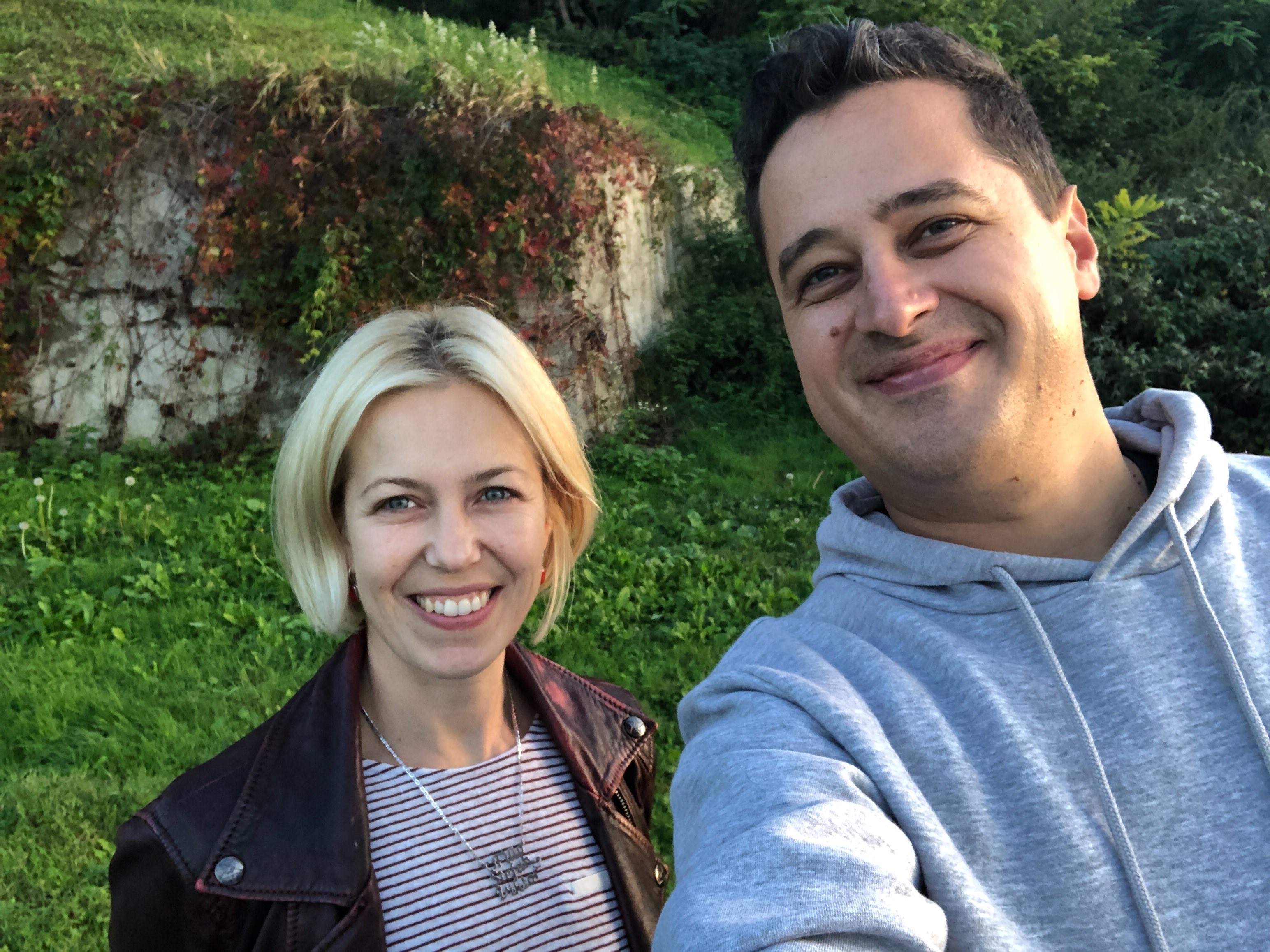 Ivana and the author (photo: Daniel Ercsey)
The winery's main varieties are Welschriesling (since 2020, its official Serbian name is Grasac), Riesling, Chardonnay, Cabernet Sauvignon, Muscat of Hamburg and Frankovka (Blaufränkisch or Kékfrankos), but they also cultivate Merlot, Neoplanta and Seduša. The latter is an old grape variety, referred to in centuries-old records as Szerémi Zöld. Only a few vines survived the turbulent centuries until being rescued by Ivana's father and then propagated and replanted together with the Novi Sad Research Institute. Nowadays, they are the only ones who cultivate the variety and have bottled the wine they make from it every year since 2016. In contrast, Neoplanta (the Latin name for Novi Sad) is a new crossing. Its parents are Smederevka and Gewürztraminer; it also has the latter's characteristic aromas when young. Those who like Cserszegi Fűszeres will love it!
Neoplanta 2019 I 84 points
Restrained nose of pear and rose, there's certainly no denying that Gewürztraminer is one of its parents. Light and very quaffable, with notes of lemon, mandarin, birthwort, clove and a hint of pear.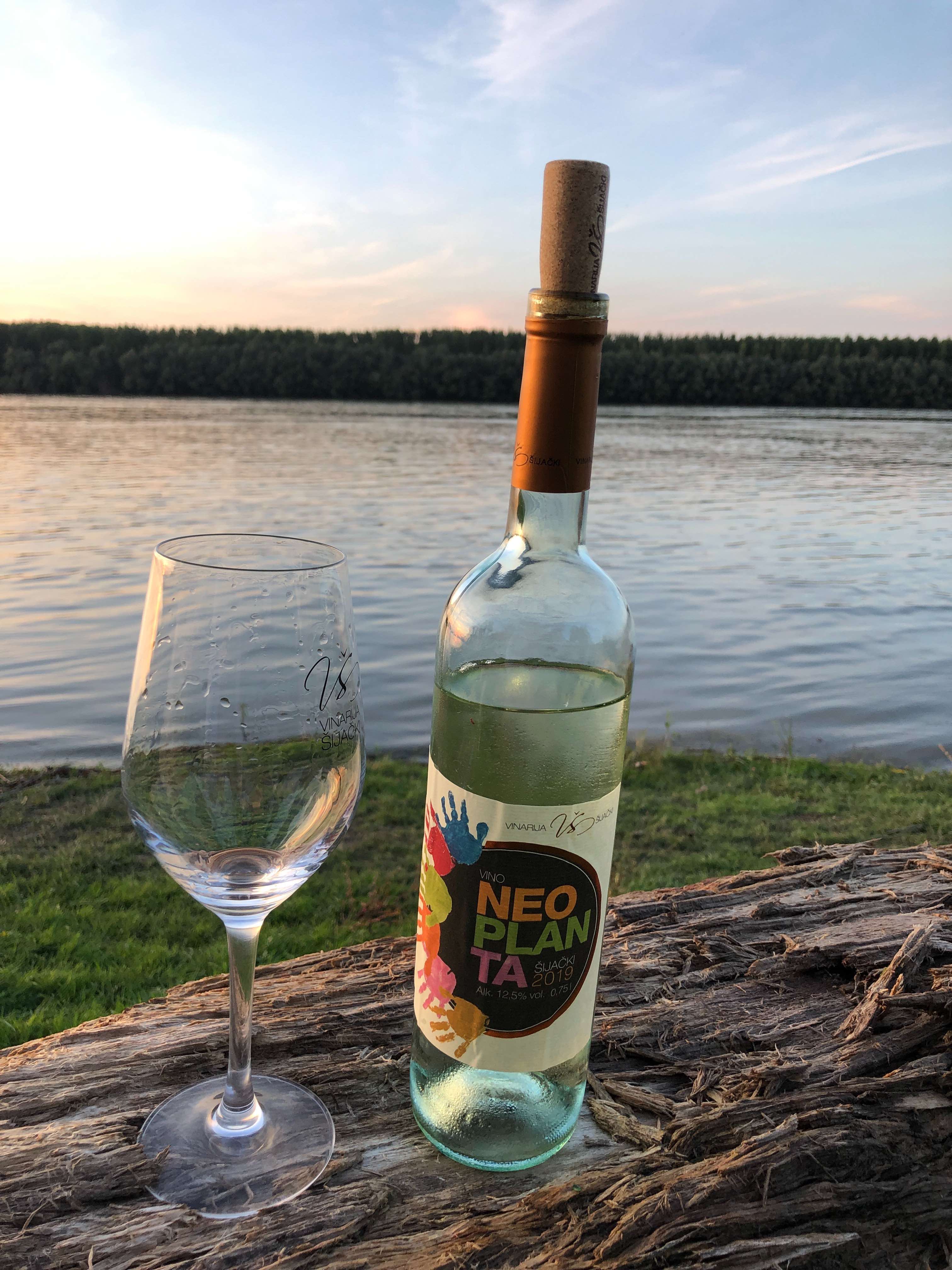 Photo: Daniel Ercsey
The cashflow wines for the Šijački winery are those for restaurants, even in multi-litre packaging differing significantly from the mainstream, although Ivana says she'd like to put greater emphasis on Frankovka in the future, a grape variety she currently sells exclusively to restaurants. So, if all goes to plan, their new plot of old-vine Frankovka will soon be producing oak-aged Frankovka. Meanwhile, try the Seduša, whose low tannins and fruitiness make it most reminiscent of Portugieser.
Seduša 2018 I 88 points
Although the current vintage is 2018, those who are lucky enough to still have a 2016 in their cellar say that it's worth waiting up to four years before opening. The fresh vintage has aromas of black cherry, plum and a hint of blueberry. Light and easy-drinking, well-integrated acidity, juicy fruit and pink pepper on the palate.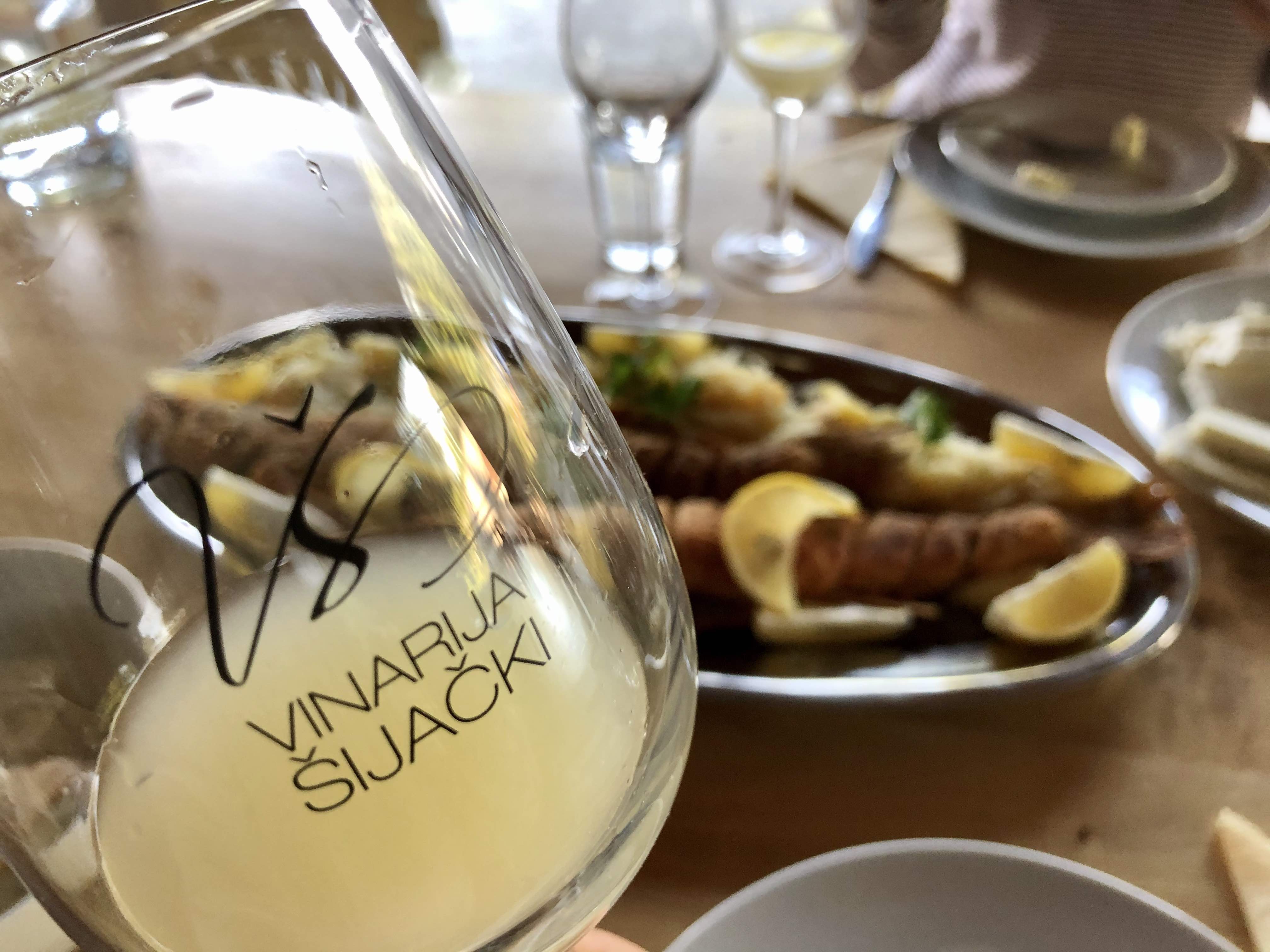 Photo: Daniel Ercsey
I recommend that everyone visit Banostor, from which you can easily head south, through the mountains to Erdevik, or across the small local border to the Ilok wineries in Croatia, as well as making sure to visit the Plavi Dunav tavern on the river in the town centre, where you can enjoy fresh Danube fish, fried pike and perch and fish soup from spring to autumn. What more could you want?