It's not going to be about Michel Fugain, although I'd also love to write about him, rather a brand new Tokaj winery, from Erdőbénye more precisely, who have called themselves Sanzon.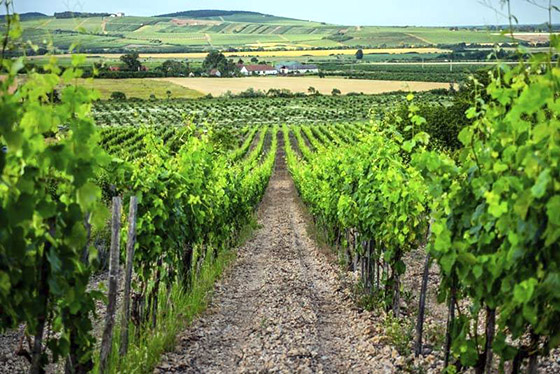 How should I describe the Sanzon wines? I think in they are in many ways like me: time and space needed for them to open up completely.
The estate currently works two hectares and their goal is to bring that up to five hectares. They'd most like to communicate the Rány vineyard, which is where their vineyard-selected dry wines also come from. The owner, estate manager and now also chief winemaker Erika Rácz, although she comes from the area, had to travel right around the world in the employ of Microsoft to return to her roots.
It's still difficult to discuss the estate's style as they have only had two vintages so far. The first, 2014, was one of Hungary's most difficult vintages in the last twenty years, with loads of rain and rather cold too, so that many of the wines have sharp, green acidity. Perhaps that's why they only launched with the 2015 vintage and showed the 2014 wines alongside those.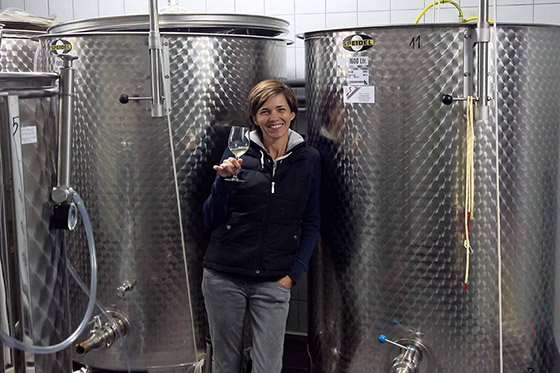 In the first year, Róbert Péter of Ábrahám Winery produced the wines, but from 2015 on, he has only featured in the estate's life as a consultant. The trinity articulation of the wines conjures up László Alkonyi, although not in the Burgundian way (wine region, village, vineyard), rather conveying a simple message: Blanc, Classic, Rány, where the Blanc is an easy-to-drink, light, white wine, the classic a regional wine and the latter a vineyard-selected wine.
We tasted five wines during the winery's debut, let's look at them in turn.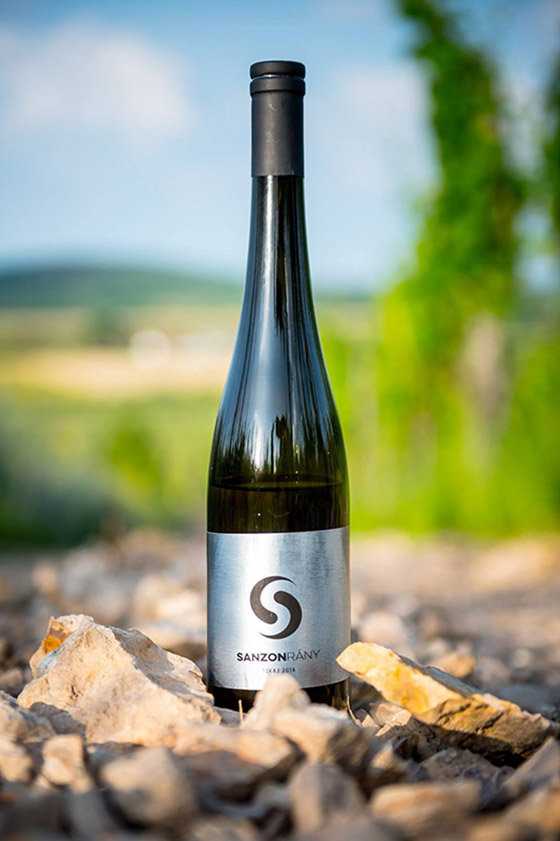 Blanc 2014 I 82-84
Restrained nose with perfume, apple, powder and white flowers. Light and fresh citrussy acidity with a pinch of nutmeg, propolis, acacia and quince. Very drinkable.
Classic 2014 I 81-83
Initially toast on the nose, followed by quince and citrus fruit. Flavours of overripeness, dried fruit, a touch of botrytis and although the acidity has a citrussy feel to it, the wine seems a little sluggish. Some tannin can be felt on the finish.
Classic 2015 I 85-87
Cool on the nose with herbs, mint, thyme and went stone. Medium-bodied, elegant and rounded with lovely fruit, and some barrel spice and a hint of pineapple on the finish. Charming and very drinkable.
Rány 2014 I 83-85
Citrus fruit, lime, mandarin, chalk and basil on the nose. Tight structure, steely acidity, pesto, nettle and white horehound on the palate. Birthwort on the finish.
Rány 2015 I 85-86
Sweet oriental spice, ripe apple, chalky minerality, plasticine, cabbage pasta and almond blossom on the nose. Medium-bodied with rounded acidity and apple, flowers, cloves and plasticine. Long finish. Worth laying down for a couple of years, as I think the wine still has plenty of potential.