The Bükk wine region has had a place in my heart since I first wrote about it ten years ago. This was also the case before, although not as a wine region, rather because of the forest, the hills and the hiking trails. I fell in love with the landscape through Cserépfalu, where I returned every autumn for the Nándor Less memorial tour. I only discovered later that the village also has several cellar rows, then I gradually got to know the main producers too. Mihály Roszkos was not yet among them at that time, or at least we managed to bypass each other. Over the past ten years, I had hoped that one Cserépfalu producer or other would finally start to sell bottled wines in Budapest, but in vain. In don't why this is, maybe they had just got comfortable with the Cellar, Wine and Music Tour, or perhaps they just sold all their wines to the Polish pensioners coming for the thermal baths in neighbouring Bogács. Then something happened at the end of August. In Miskolc, Sándor Zsolt poured me a glass of Cserépfalu Traminer. From a bottle, which also had a label, which said Roszkos on it. And the wine was good, not just drinkable, but really pretty damn good.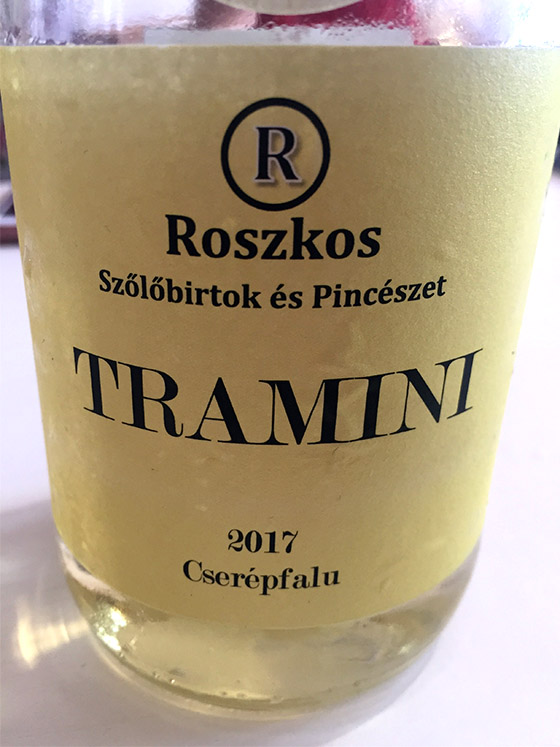 Photo: Daniel Ercsey
So, there was no question of the WineSofa team not heading to Cserépfalu during its adventures in Bükk. As we raced north, the cliff entrance to the Hór Valley appeared in the distance and we then turned into the Berezdalja cellar row, I felt at home, yet somehow I was already starting to fret a little about the wines. There was no reason for this, but I'll explain later. Mihály Roszkos was waiting in front of a cellar carved into the tuff with a decked table and 300 ladybirds who swarmed around us in droves until the sun went down behind the Nagy-Eged Hill.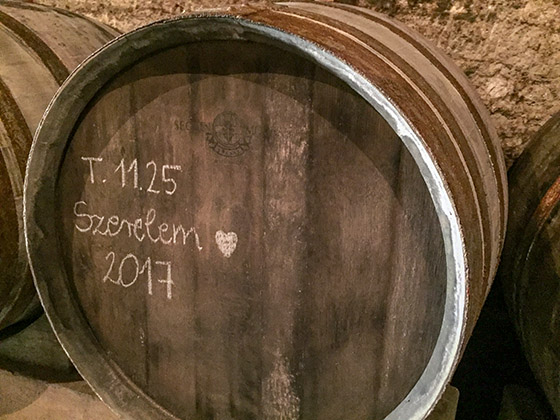 Photo: Daniel Ercsey
The Archbishop of Eger's wine
Strictly speaking, the story of the Roszkos wines goes back to 2010, although they are also storing some 2003 wines in the cellar they gained as part of their family heritage. However, they purchased their current two hectares of land in 2010-11 and then planted it, so there are now both old and young vines in the Berezd and Csurdóka vineyards. "The vines are the most important!" said Misi, which didn't surprise us, as on the one hand, he had worked for years for the Bükk National Park and on the other, he has also been the viticulturalist for Csaba Dementer in Eger since 2015.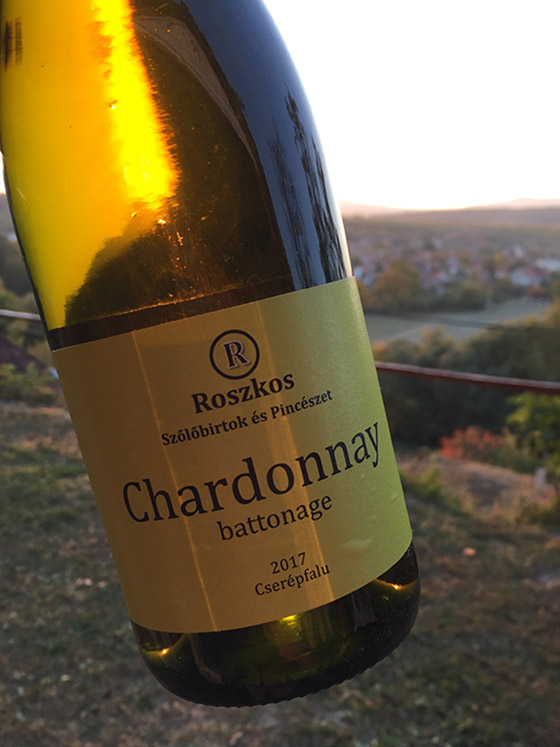 Photo: Daniel Ercsey
From here, he only needed to pay a little attention and spend a lot of time to ensure that his own wines went above and beyond just acceptable quality and showed the terroir's possibilities and the winemaker's thoughts about everything. They have taken this step recently at the cellar, although their self-confidence does not yet reflect this. We should take our hats off to a cellar who managed to bottle such Traminer, Chardonnay and Pinot Blanc in 2017 and where we tasted a barrel sample like their Roszkos estate wine! And, it's not just me who is raising his hat to them, this small estate has already attracted the attention of the Archbishop of Eger in 2017, and since then, one of their wines bears the name Archbishop of Eger's wine each year. Accordingly, the wines are not only available at the Cserépfalu cellar, but also at the Eger Archbishopric, at least some of them.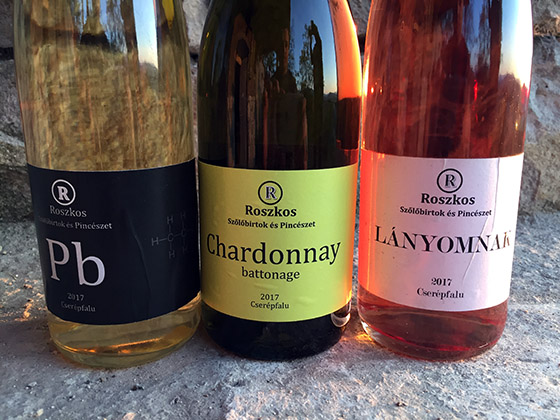 Photo: Daniel Ercsey
Their website is presentable, their Facebook page works too and even the tuff cellar has not left its mark on the wines. With this visit and these wines, the Roszkos family has put Cserépfalu on the capital's wine map too; I, at least, will be recommending them to consumers! Go and discover Cserépfalu before the outdoor sports' enthusiasts buy up all the wines from the small cellar during next year's Nándor Less memorial tour! It would be a real shame if their wines did not end up on our tables too!