In 2002 when the winery was established, it was named after the village of Petrovaselo that belongs to Recas DOC. The village was described in older records as a Serbian or Montenegro village, which could have been mostly true until 1910 so it may have been the northernmost Serbian wine-village of the former Banat region (now shared by Hungary, Serbia and Romania).
Between 2005 and 2009 owners planted 42 hectares of vines but as now they possess a total of 172 hectares, this number can be even higher in the future. The never-ending vine-rows of Recas stretch along close-by but this does not frighten the Italian winemaker of Petro Vaselo, Marco Feltrin who says their "big brother" is more of a help in their entering the market because they have made the name of the wine region well-known so they do not have to start explaining it all over again.
The 172 hectares have been bought from as many as 600 different owners, some of whom could not even sign their name with confidence. The land, however, was begging for grapes, so we didn't give it up.
As the owners are Italian, the produce of the first few harvests were processed in Italy but since 2011 the whole procedure has been performed in Romania. Marco's situation is special in many respects compared to the country's winemakers. He doesn't only look but is indeed exceptionally young but has considerable experience gathered in Italy and Burgundy so wine-lovers have every right to expect something phenomenal from him on the table.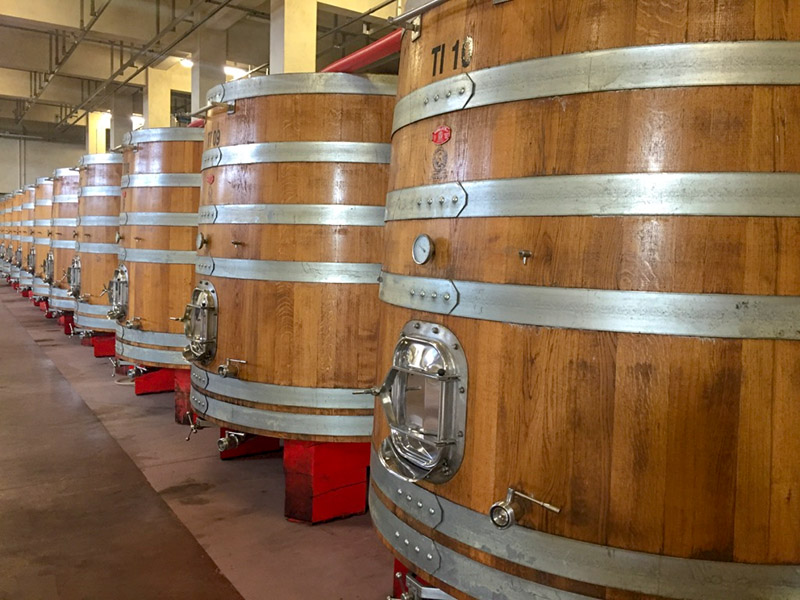 Photo: Daniel Ercsey
If we study the grapes, we can see that the owners believe in international varieties: besides Chardonnay, Pinot Noir, Cabernet Sauvignon, Merlot and Riesling only Feteasca Neagra is a refreshing exception. Please, don't misunderstand what I'm saying: if anyone can make good wines from these varieties, that's a feat. Still, the two players of Recas DOC don't seem to be considering the message the wine region conveys, but are trying to overcome the problem of how to make good wine. This has been successfully done so it is time to take the next step when they select one production technology or one-two varieties from the many to help consumers to identify Recas DOC.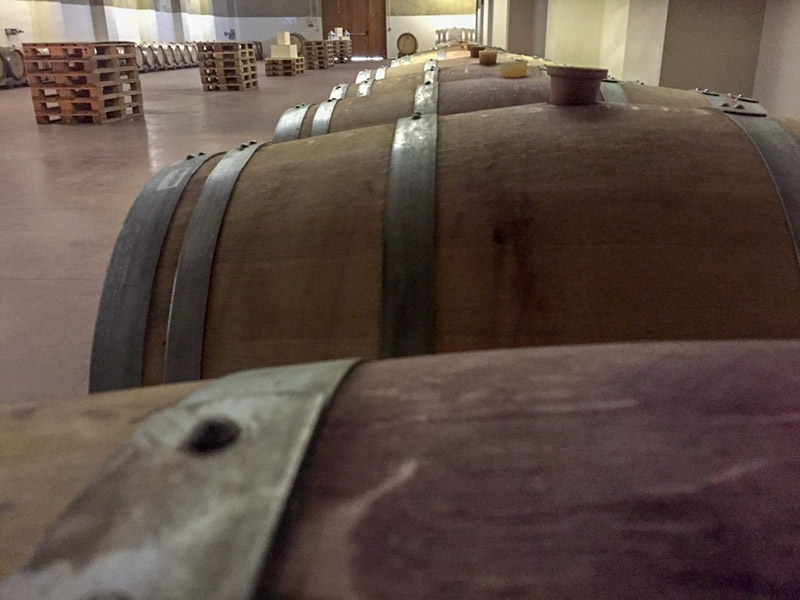 Photo: Daniel Ercsey
The winery, though it has a tasting room, is not yet ready to receive the hordes of tourists so it is a must to make an appointment in advance and inquire about tasting possibilities. The label design is cool and convincing just like the winemaker who speaks several languages. There is no doubt that they will be successful in this sector quickly. Until then, they'll make the most expensive new wine of the country (under the name of PV Gran Cru) so that those seeking for novelties could have something to talk about. If these hills had four-five more wineries like Petro Vaselo, the whole wine region would profit from that. Until that happens, the team of Petro Vaselo has to show the way to those uncertain that this is really possible.
Bendis Nadir 2015 I 84 points
Restrained nose of white flowers. Smooth acidity on the palate with a lovely mousse, a touch of green-apple bitterness and floral notes once again.
Bendis Rose 2015 I 83 points
Restrained nose of a little rosehip and flowers. Beautiful acidity on the palate, but slightly coarse bubbles, fruity and fresh.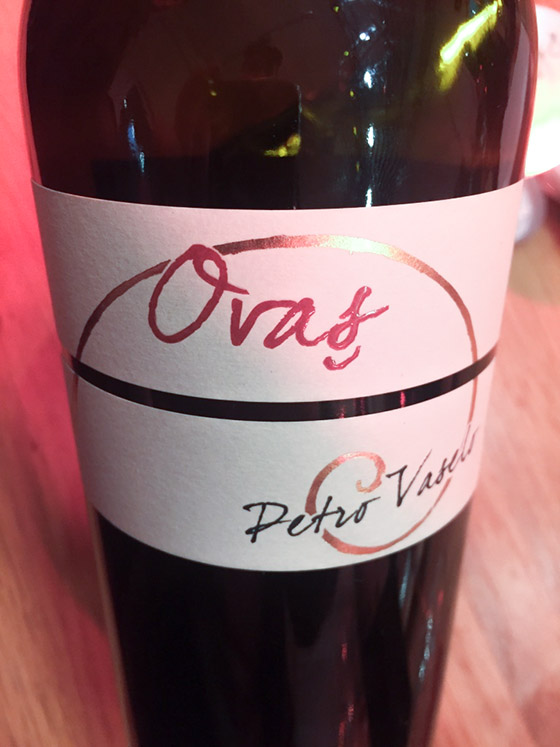 Photo: Daniel Ercsey
Otarnita Pinot Noir 2012 I 86 points
Mainly sour cherry on the nose, with a little stewed sour cherry and earthy notes in the background. Rounded acidity on the palate, the riper fruit reminiscent of Italian Pinot Noir with forest floor and beetroot in the background along with a medium finish.
Ovas 2011 I 88 points
Aromas of red and black berry fruit with a touch of cedar. Full-bodied on the palate with silky tannins. Merlot dominates the flavour profile, very fruity but with some oriental spice in the background. Smooth, long and elegant.