Wonderful environment, medieval ruins, rich history, long traditions, modern winery - all this is Pántlika Winery. What else would you need?
The above impressions are essential and worth knowing. Without these we'd be left with the dry details of how many hectares are cultivated (40 by the way), what grape varieties they have (Blaufränkisch, Zweigelt, Sauvignon Blanc, Pinot Gris, Irsai Olivér, Juhfark, Pinot Blanc, Yellow Muscat, Chardonnay, Welschriesling , Cabernet Franc, Cabernet Sauvignon) and what winemaking technologies they use (everything from stainless steel to barrique barrels).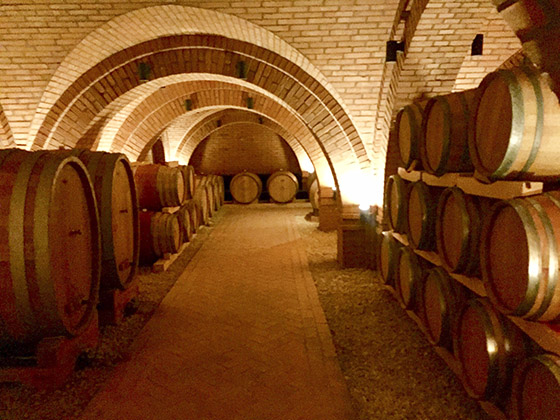 Is this really all there is to a winery? Is this modern wine writing? I don't think so.
The above facts do not mention that the village, Dörgicse where the winery is situated, smells of lavender during the summer. No kidding, it really does. And whoever is there to tell that when driving up the winding main road of the village, we cross a Baroque style stone bridge built in the 18th century without even realizing it? Why would anyone want to come here? For the wines maybe? Obviously. Or for something else?
Well, listen carefully because there is more. You can find here three (!) church ruins – all built between the 11-13th centuries – in addition to the still operating churches. In the Middle Ages the village used to be six villages but some of them have disappeared (thanks to the Turkish looting, the plague, etc.) and the others were united administratively so now four vineyards belong to one village and the oldest of these four is mentioned in the 15th-century historical archives. The soil is rocky and is difficult to cultivate but in the oak forests of the village as many as 600 pigs could be fed in the 1700s.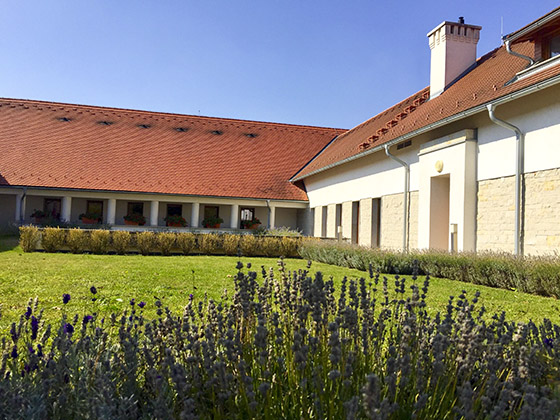 All these factors – the rich woods and vineyards – resulted in the poorer but prouder noble families settling in Dörgicse instead of peasants. Some of their mansions can still be seen but they are not real mansion but more like huge and richly ornamented farmers' houses.
All things considered, Dörgicse is one of Hungary's most charming villages expecting visitors with great accommodation (for instance, Sárffy House, a perfect example of mansions and the most admirable place to stay in the whole country, in my humble opinion), wineries and a Lavender Manor. On the top of it all, there is a legendary local story about István Zsédenyi, a Lutheran preacher working in Dörgicse from 1660 who, at the beginning of the 1670s was forced to be reconverted to Catholicism but he resisted and consequently, was imprisoned. In 1675 in Naples he was sold as a slave, more precisely a galley slave, to the Spanish. He was freed from this miserable situation by Micheal de Ruyter, Dutch admiral (by money and threats) who paid his price and targeted his cannons to Naples. Zsédenyi walked to Venice, then Zurich and Wittenberg from where he could return to his home in 1681, finally resuming his post in Dörgicse. He died in Mencshely (the neighboring village) where his death certificate says:
he was taken up into Heaven in glory.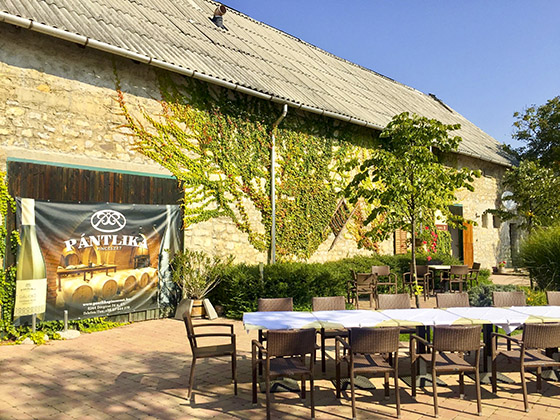 What is Pántlika (means ribbon in English) Winery then? The sum of all the above stories, a place worth visiting, where it is a great idea to order some wine and something to eat while sitting on a terrace, digesting everything the village of Dörgicse offers. It is a great hiding place in the summer to find peace and quiet when the nearby Balaton is packed with noisy bathers. It is a place with lots of sunshine even in the autumn, where souvenirs and memories can be taken home in a bottle. A place worth remembering and returning to.
Those interested in tasting notes should click here.