The Concours Mondial de Bruxelles celebrates its twentieth anniversary last year, so for this occasion, the organisers took the biggest travelling wine contest in the world home. Over three hundred experts from all over the world gathered in Brussels for a few days in order to evaluate the eight thousand samples entered. As WineSofa was also already there, we decided that could not ignore the Belgian winemaking panorama either, although it's difficult to believe that not only chocolate flows from the taps in the country of beer.
Collecting data from the Internet about the country's oenology beforehand did not appear to be enough to even scratch the surface. The lack of sources meant that even selection between the difficult to track down wineries was not that simple; there was no strictly professional feedback or tasting notes, it seemed as if Belgian winemaking did not really exist, or even if it did, it was not actually worth wasting any time at all on. As we travelled around, this picture did, of course, become more nuanced, but the 150 hectares of vines in the country, which can really be taken seriously is not really a huge amount, especially with the knowledge that this amount is as a result of a surge in growth, given that only 64 hectares were mentioned in a 2005 land survey. Grapes can be found throughout the country; however, based on the French system, they have also created regions with geographic protection, so there are now five AOCs in Belgium. Those who think that there is a strong French influence on the wine sector are way off the mark. Although Belgian wine consumption habits certainly follow French patterns, and what's more Belgium is one of the biggest markets for French wines, all four wineries we visited are owned and operated by Dutch or Flemish owners. Those who believe that differentiation is unnecessary are making an even bigger mistake than those who guessed about the French influence...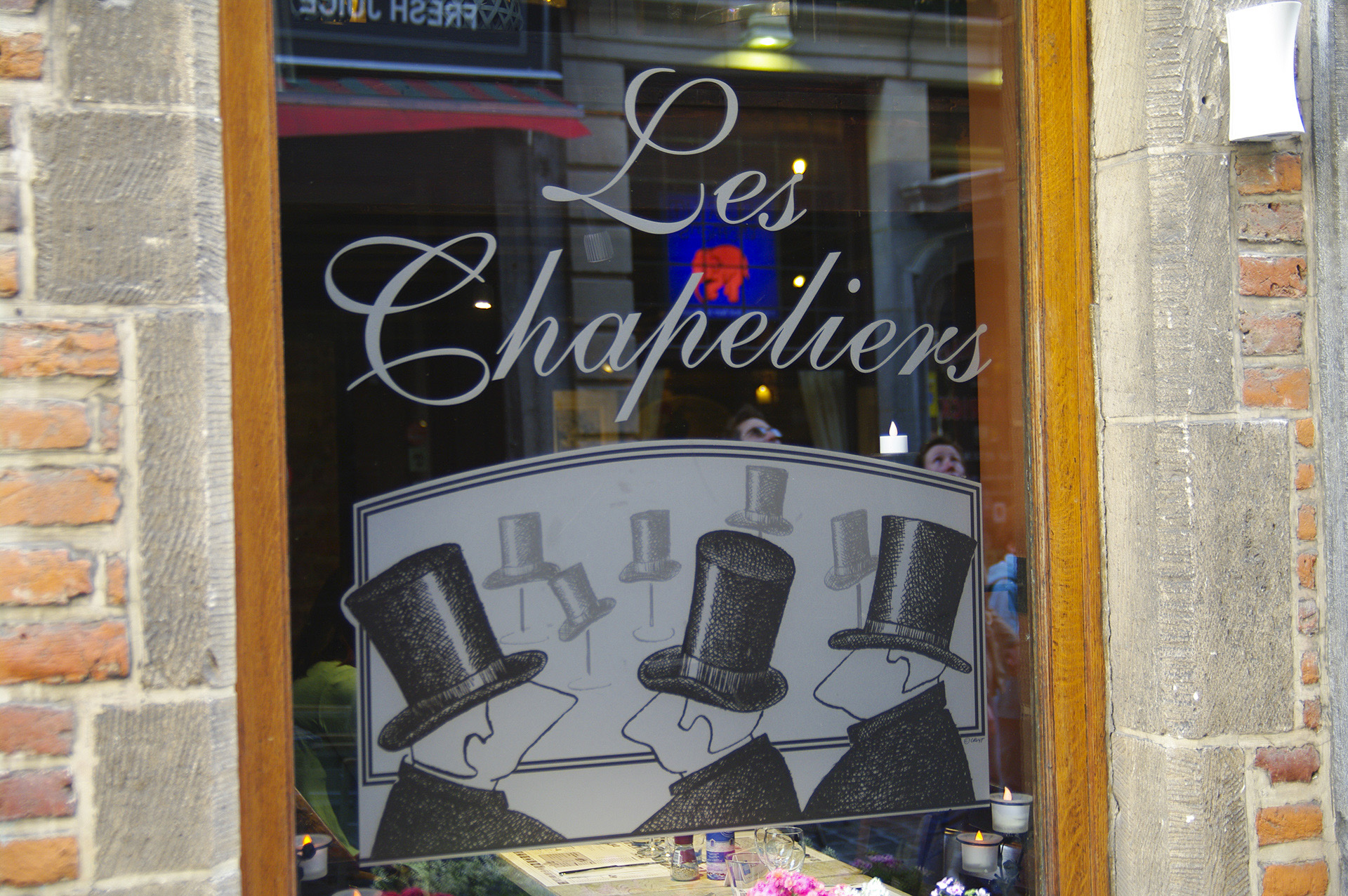 But who are the Belgians exactly?
On the western border of Europe, there is a country divided both ethnically and linguistically, where national solidarity seems to be strengthened only by the king, beer, chocolate and football. The Flemish, who live mostly in the northern part, actually speak a version or dialect of Dutch, the Walloons, who live in the southern part of the country, speak a similarly modified version of French, while on the eastern border, there is a significant German-speaking minority. There is a sharp contrast between the two constituent ethnic groups, both linguistically and economically. The idea of a separate Flanders has been gathering ground from time to time over the last few decades; the Flemish basically believe that the economically more stable and better performing northern areas have no reason to sustain the poorer southern regions. On the other hand, there is also the economic fact that the main outlet for Flemish products is the more patriotic Vallonia, which is in favour of Belgian unity. It is certainly the case that as we cross the imaginary border between the two regions, we come up against language barriers. We can still ask for a coffee in English (the more fortunate people, in German or Dutch) at the motorway service station, whereas if you travel on twenty kilometres, they only understand French at the petrol station.
Mansion among the vines
Our aim was to visit the four most highly considered wineries, and what other should we visit first, but the "wine mansion", the only Belgian winery also mentioned in large wine atlases and whose wines are also remarked on by Christian Callec. Wijnkasteel can be found in Genoels-Elderen; with its 22.5 hectares, it is the biggest winery in the country. The beautiful mansion is not just there as decoration, the Dutch owner of noble origin lives there with his family and his Hungarian-born son-in-law. The annual production of a hundred thousand bottles (if everything goes well in that vintage) runs out easily, rather seems not to be enough, for example they have had to withhold wines from foreign markets this year; their philosophy is that those who visit them in person must be served. They have a huge number of visitors, around twenty thousand per year, and this number has been growing constantly since the mansion became the backdrop for one of Belgium's most popular TV series, in which two families fight over the ownership of the estate, giving us a kind of Dallas feeling. They do not have many grape varieties, growing only Chardonnay and Pinot Noir on the hills. Their range consists of three different Chardonnays, a Pinot Noir (only made in the best vintages) and three traditional method sparkling wines. For those who prefer stiffer drinks, they offer their own 'brandy' Levenswater, which is made exclusively from Chardonnay.
The spirit, the hearty and the professional
The spirit is no other than the inaccessible Peter Colemont, the owner and winemaker of Clos d'Opleeuw, which is slowly becoming a legend. He is the person whose wines are even described by the most famous (e.g. Jancis Robinson), as they can be easily confused with a high quality white Burgundy. But not just the wines, the attitude too. It seems that the huge interest for the annual 3-4000 bottles has turned Peter into a hermit, who we cannot gain access to even after many weeks of organisation, emails and phone calls. Finally Wijnkasteel, notably Stefan Kékkő, helped me, and after a quick call, I managed to enter the sanctuary, which is none other than the garage of a family house. There is only one hectare of land which is protected from curious eyes and the north wind by a three-metre-high brick wall; there is only Chardonnay, but actually several clones of that variety. You can taste the wines in Michelin-starred restaurants in Belgium, Vienna and the USA; however, in principle you can only buy them locally (and you must buy at least a case), but the prices and difficulty in coming to an agreement can put many people off. As well as this, Peter Colemont is a very interesting person, so it's a pity if you can't get in to meet him, as while we are tasting the wines, we realise that the hysteria which surrounds him, or rather his wines, is not just a matter of chance.
From here the small town of Teuven near the Dutch border is just a short ride away, barely an hour by car, where we can find a constantly smiling winemaker in his forties, who sold his successful business in order to build his cellar. The history of Pietershof is really unusual, as Piet Akkermans, after selling his restaurant chain, decided to leave his stressful workdays behind and looked for a house near his birthplace together with his wife. They couldn't find what they were looking for in the Netherlands, but just ten metres to the other side of the border, they managed to do so. They renovated it beautifully and then the peace and quiet began, but after four days, Piet realised that he had made the biggest mistake of his life, because he was bored to death. One of his relatives suggested that he start to grow grapes, so he did just that; of course, in the beginning in the wrong place, later probably with the wrong variety, but now everything has fallen into place. He has two hectares and a super guesthouse, and as he and wife do everything together, it is a real family business. The regional circumstances do not create the market, he explained, the local farmers work themselves to death and if they don't, they just drink beer. However, tourists come here by bike along with the town's thirsty citizens, so he runs out of the exciting Pinot Blanc and Auxerrois, Pinot Gris and Riesling blends and sparkling wines. Asked about how the Dutch market reacted to his wines, he replied laughingly that the the Dutch do not drink Belgian wine on principle.
After tasting some white wines, we continue on our way along the valley of the river Meuse (in Dutch, the Maas), between Namur and Dinant. The scenery is fantastic, with steep hillsides and rocky cliffs, and on the valley floor the winding river with beautiful little towns and villages on both sides. Fourteen years ago, Jeanette van der Steen, the owner of Chateau Bon Baron, fell in love with this area. She and her husband are also Dutch. At first, they had wanted to buy a house in France, but finally they ended up settling here. Their aim was to open a guesthouse, together with a small vineyard and a little of their own wine to serve their guests. They bought and planted the area, but by the time of the first harvest, they still hadn't received the permit to operate the guesthouse. However, the wine had been made and it immediately seemed too much, so their friends and neighbours all got some to try. Which is how a restaurant from the region ended up visiting them and listing their wine. Their path then led directly to winemaking, while the idea of the guesthouse slowly fell along the wayside.
Jean's every move and thought is a demonstration of her professionalism, hence the winemaking equipment is amazing, whether we are talking about the press or the barrel stock, and they have now made new plantings (increased to 14 hectares), which were preceded by some serious local and national market research to make sure they planted grape varieties which will be in demand. They moved here in 2000 and have already achieved success with their first vintages, winning a medal at CMB and earning the title of the best Belgian red wine every year since then. Nowadays, they are probably just lacking a real centre for the estate, as they have two winemaking buildings, two cellars and three vineyards, but they still need a nice tasting room. Which is why they have already bought an old church in Dinant, which they plan to rebuild as a tourist estate centre, so if all goes to plan, those who visit them at the end of this summer can taste their really lovely Pinot Noirs there.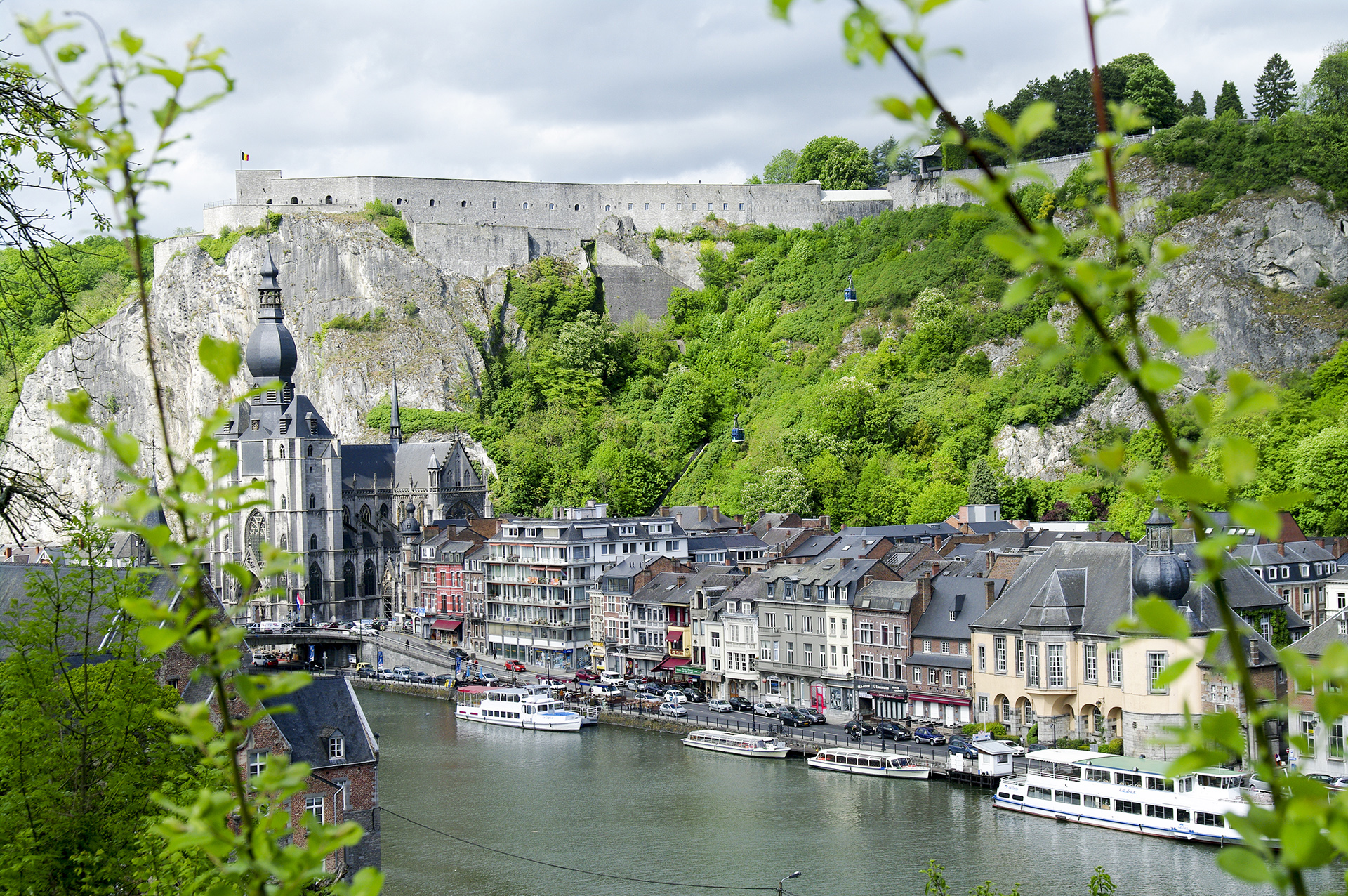 By way of epilogue
Although the four wineries are located in different regions of Belgium, they can be reached by car within just a day. But there's no need to rush, as after experiencing the hustle and bustle of Brussels, it's nice to take a break in the main square of Tongeren, to admire the astonishing panorama of Dinant or just to drink a good coffee in Namur. Having got to know the wineries I've just described, putting down Belgian winemaking would be a big mistake. For those who travel there and are interested in wine, visiting them should not be missed; a real experience, which won't disappoint you and is certainly an effective demonstration of the fact that even in a developed democracy and an economy that's performing well, it is possible to start a business in an industry that was never practised there before. From this point of view, their story is a real success story. A story about wines, people and a country, which is, as we already know, only held together by the king, beer, chocolate and football.