The recently appeared Pinot Noir wine from the Et Cetera winery was welcomed by the customers with questions and curiosities about the name, the price position and the design concept.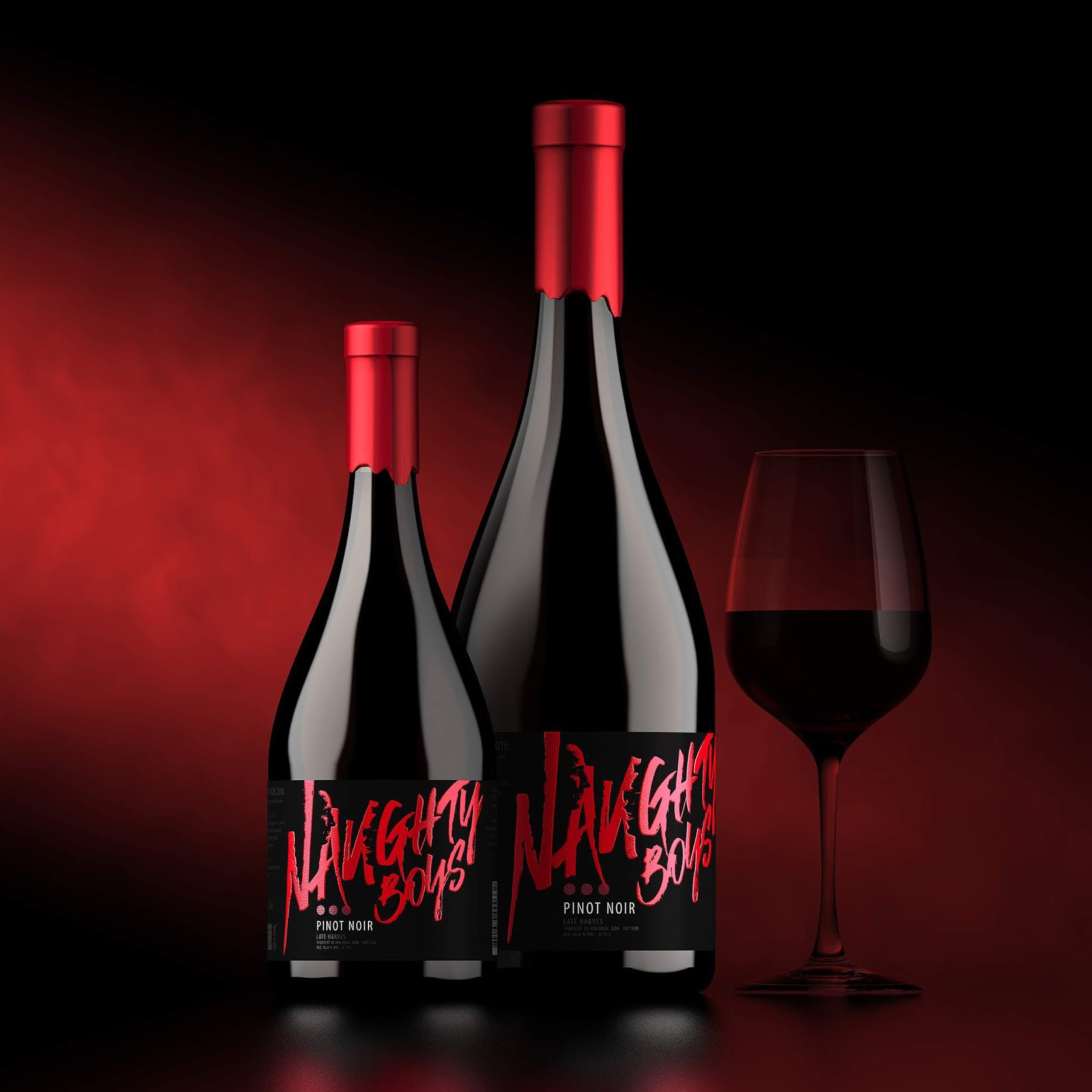 The story begins in Burgundy, the most famous place for the French wines as Chardonnay and Pinot Noir, where Alexandr Luchianov, the owner of the Et Cetera winery, got so inspired that decided to create a good Pinot Noir in Moldova. His friend and associate Ivan Bishir suggested to use his 40-year- old Pinot Noir grapes. Winemakers decided to take the risk and in 2016 harvested only 2.5 tons of grapes from 5 hectares of the vineyard, since its rarity and only 6000 bushes left. This particular fact played a crucial role in the quality of the wine material and the taste. According to the founders, the wine has an excellent taste with a very strong character: frisky, playful, deep, full-bodied and the explosion of the berry fruit taste is felt. Foreign experts and winemakers also praised the wine, which created and influenced the final value for this wine. At the Pinot Noir International Competition in the UK, "Naughty Boys" won the gold medal.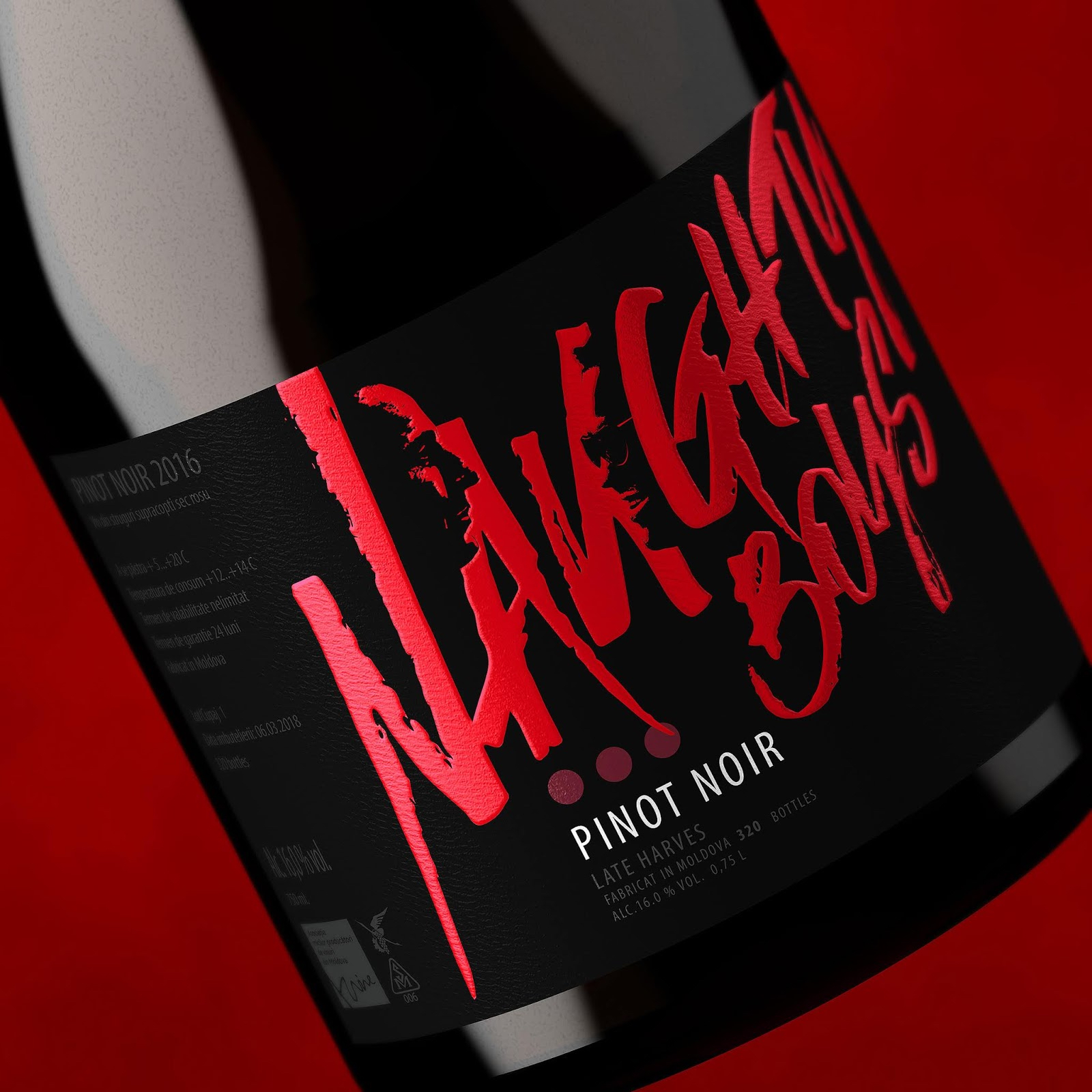 When creating the name, the main idea was to reflect the nature of the wine and the adventurism of the creators. The Pinot Noir name "NAUGHTY BOYS'' was chosen, because of the naughtiness and waywardness of the founders. The designer was given a very difficult task - to convey the idea of winemakers with the help of graphics, to show the originality and character of the wine, as well as to depict the winemakers themselves. The design should be very concise, vibrant and memorable. Final result of the label design is a dynamic calligraphic inscription "NAUGHTY BOYS" with profiles of winemakers looking at each other, as an invisible dialogue between them and a joint project of two young, ambitious and creative winemakers.
Designed by DSG Creative Design Production
Via: Packaging of the World