It's rare for me to buy a wine because of its label, but that's what happened in this case. To be more precise, a friend recommended the wine, then I saw the label and just couldn't resist. Brueghel the Elder depicted the Seven Deadly Sins, including the greed for wine, in a work from 1558. As the face of the estate, Bence Szilágyi, said in an article, the artist was depicting a 16th-century house party. Well, this and its natural wine feeling first caught my attention, which happens perhaps once or twice a year.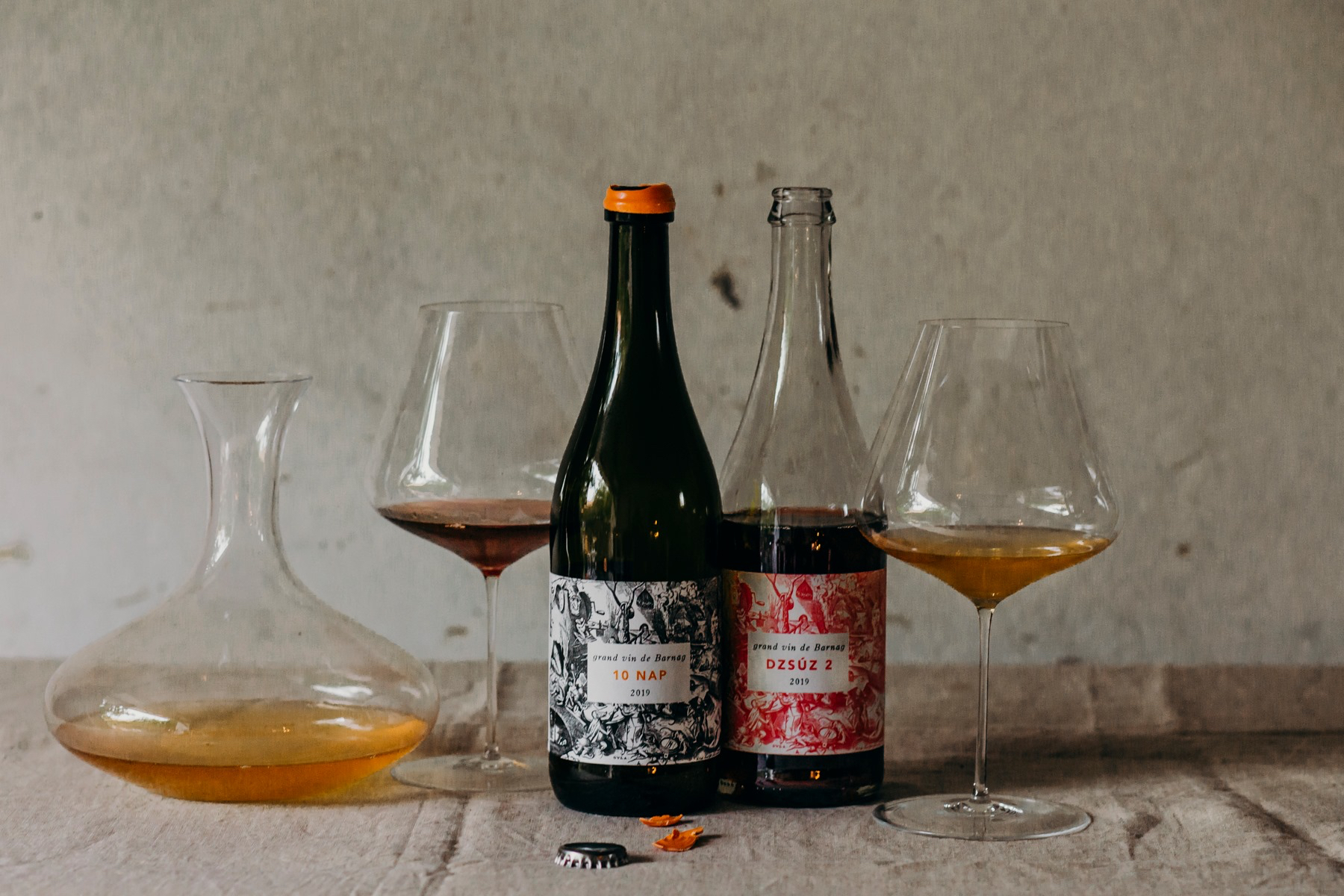 I saw this picture first on the FB page of the winery
Grand vin de Barnag, 10 nap 2019 - 85 points
Medium gold colour. Initially, the hay, herbal and dried flower notes common in orange wines appear on the nose. As it opens, a little lemon marmalade, orange peel and chamomile appear. Medium-bodied on the palate with piercing citrus acidity sweeping the inside of your mouth clean, followed by notes of beeswax, herbs and hay again. There is also a very mild, refreshing tonic bitterness on the finish.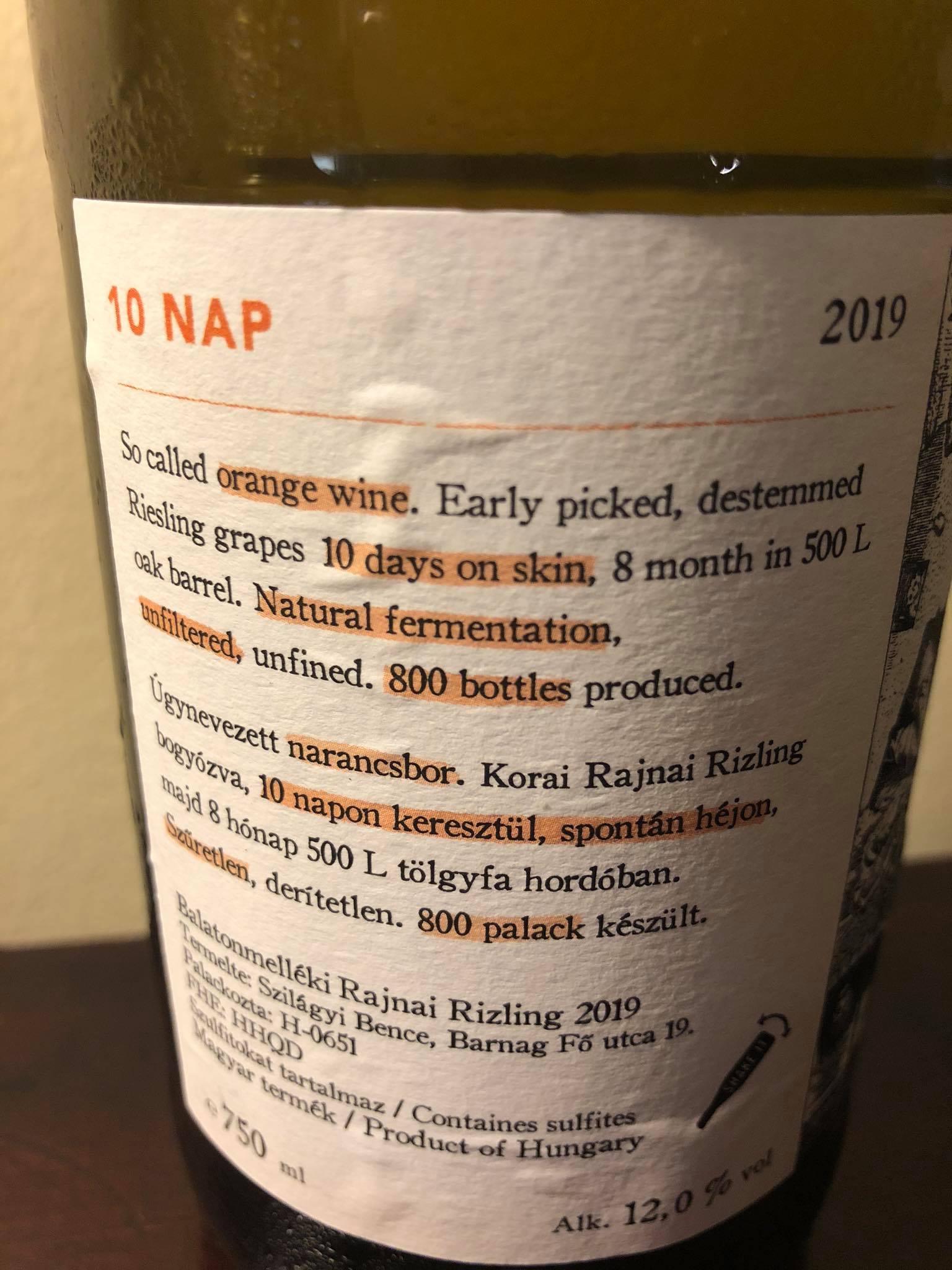 The back label (photo: Daniel Ercsey)
And now comes the more contemplative part, beginning with a short introduction, which will also make it clear that I don't like orange wines. Although, I haven't travelled to Georgia multiple times to find out about things I don't like. :) On the other hand, I increasingly feel that this winemaking process standardises wines just as much as the much maligned cultivated commercial yeast and the bane of stainless steel, but let's not get into health issues now. As for the wine I have just tasted, I wouldn't have been able to pick it out as Riesling. In my experience, orange wines do not show clear varietal characteristics. Quite simply, the long maceration on the skins, the tannic structure (see my favourite Georgian wines from Lagvinari) or the aroma compounds released during maceration simply make these white wines one-dimensional.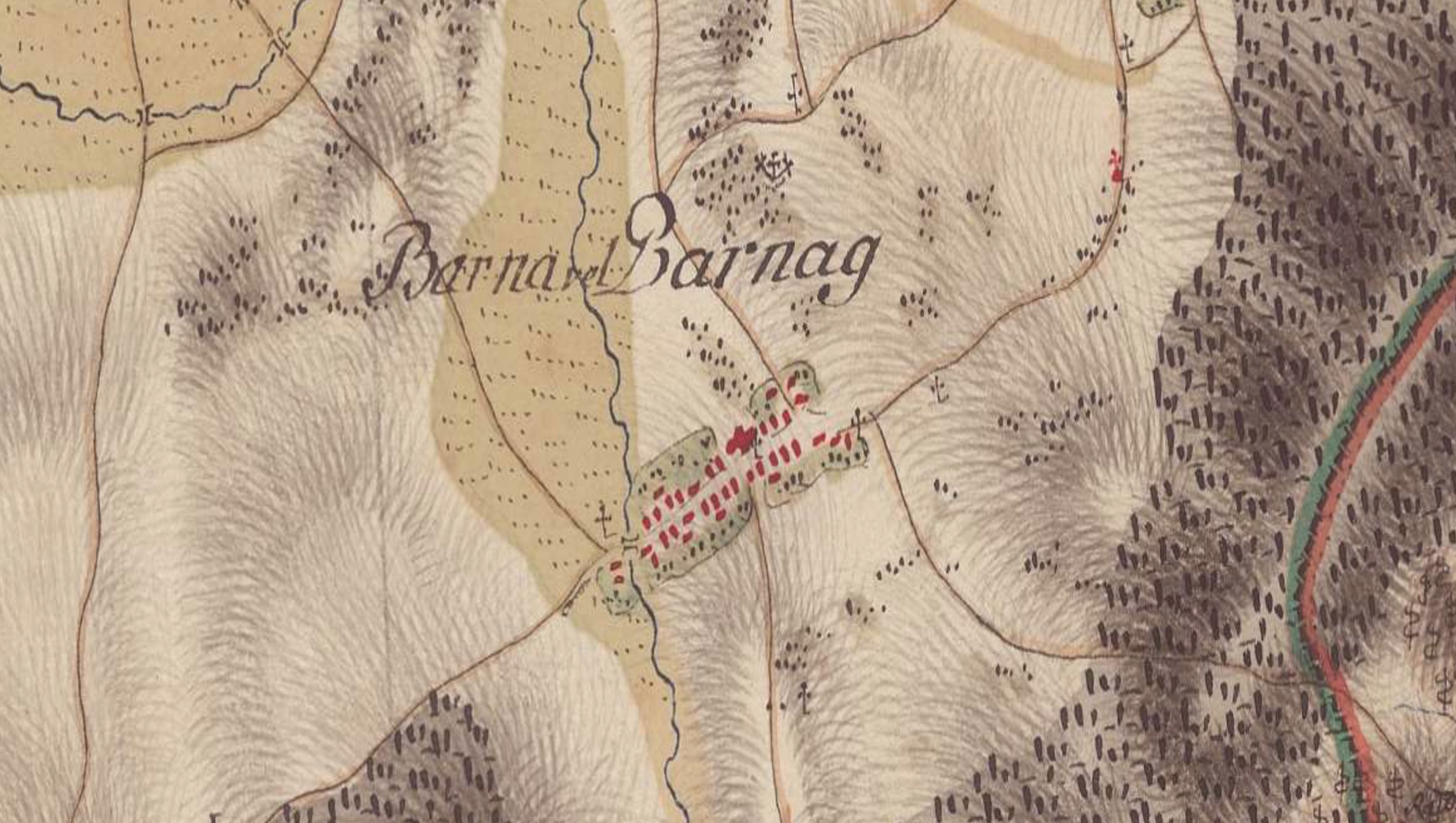 Barnag village in the 18th Century
If they are successful, like this one, then the flavours mentioned in the tasting note tend to dominate. If they not so successful, the wine is oxidised, has browned and has excessive volatile acidity or other faults. And I'm not claiming that this is something peculiar to orange wines, as the wine world is full of faulty wines, most of which consumers happily drink without making any fuss at all.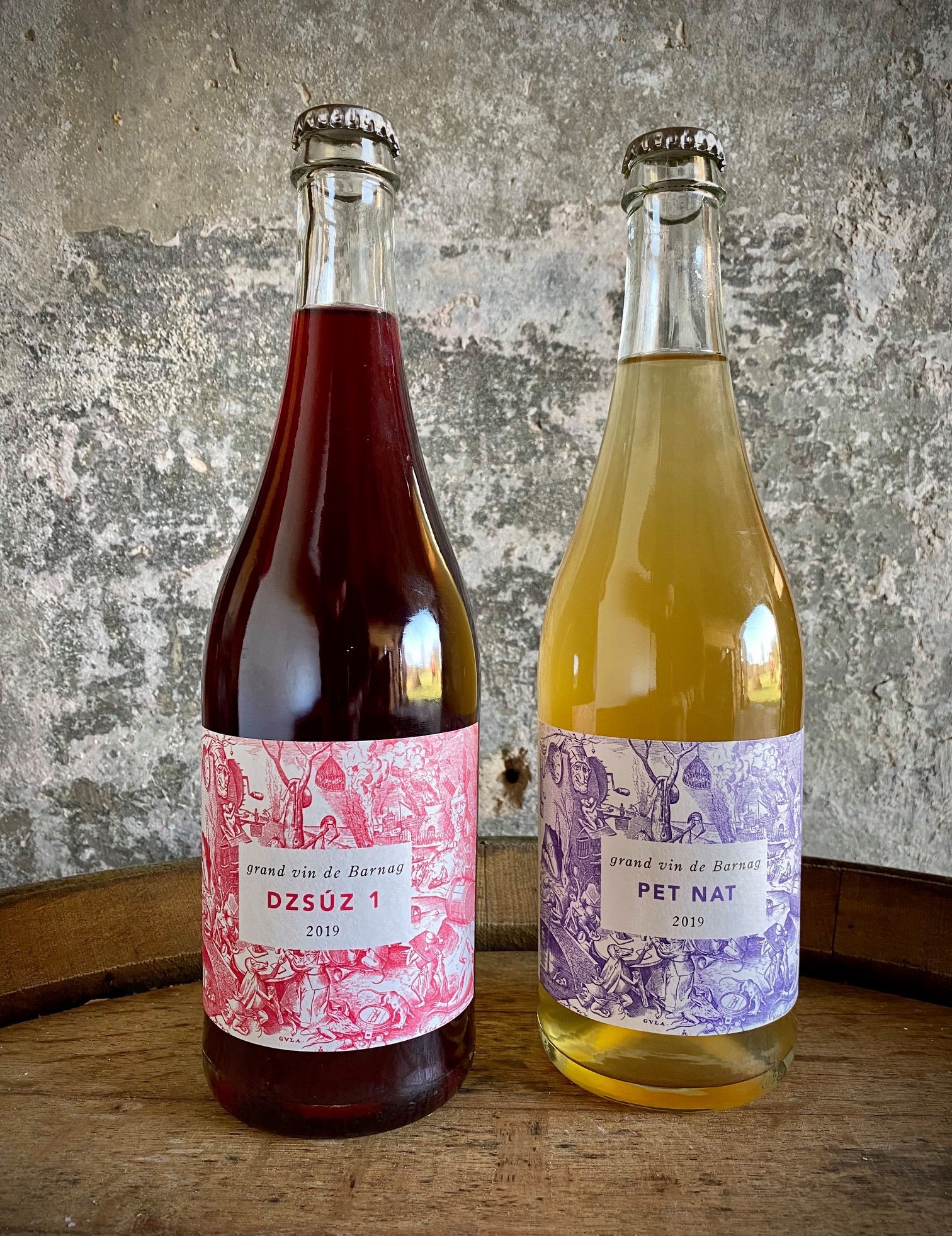 Other wines from the winery on their FB page
Plus, I don't want to make the mistake of lumping orange wines and natural wines together. For those interesting in winemaking technology, orange wines are simply white wines that have undergone long maceration on their skins. There is no question here that the winemaker should not use commercial cultured yeast (although let's not go into the fact that this is in fact selected wild yeast), sulphur or anything else, put the wine into barrel, steel tank or goatskins! Of course, long skin maceration protects the wine from oxidation, to some extent. Modern lovers of natural wines recognised this in the ancient Georgian/Caucasian/Anatolian method and thus connected the two movements, firstly on the Japanese market in the 1990s.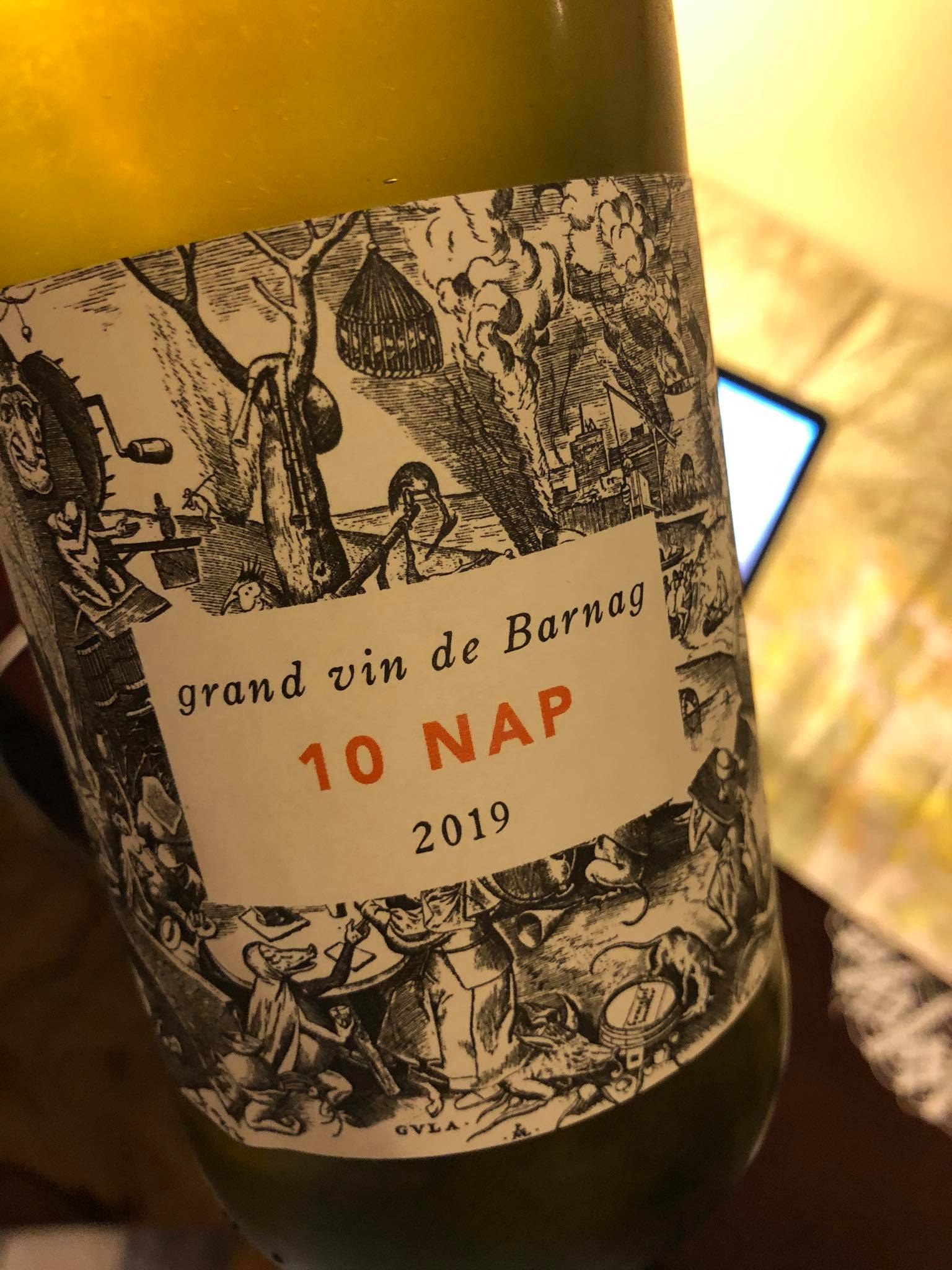 Photo: Daniel Ercsey
There are also countless exciting orange wines in Europe, especially on the Italian-Slovenian axis – they are the local orange wine superpower. But, just like craft beer, orange wine has conquered the hipster world and big-city consumers. There is, of course, nothing wrong with that! Even though I'm not a fan, sometimes I enjoy drinking a glass, like now too, and my wife made a pepper ratatouille to go with it. Unfortunately, I had to buy the bread; it's not that my homemade sourdough starter has died, I have never had one. Perhaps in my next life!