Limited edition designer label
Throughout 2020, La Pettegola will be dressed with a work of art and will wear a limited edition label, created exclusively for her by Riccardo Guasco. The artist imagined a small symposium between friends, during which words, laughter and memories become a colorful and geometric background.

In a captivating atmosphere the women blend into the landscape sip after sip. On the scene is La Pettegola, in a dual nature. It appears as wine, filling the glasses with joy, and as a bird, precious and fleeting, decorating the scene. The observer's gaze plays with the characters and reconstructs the story of the moment: a moment of blissful conviviality.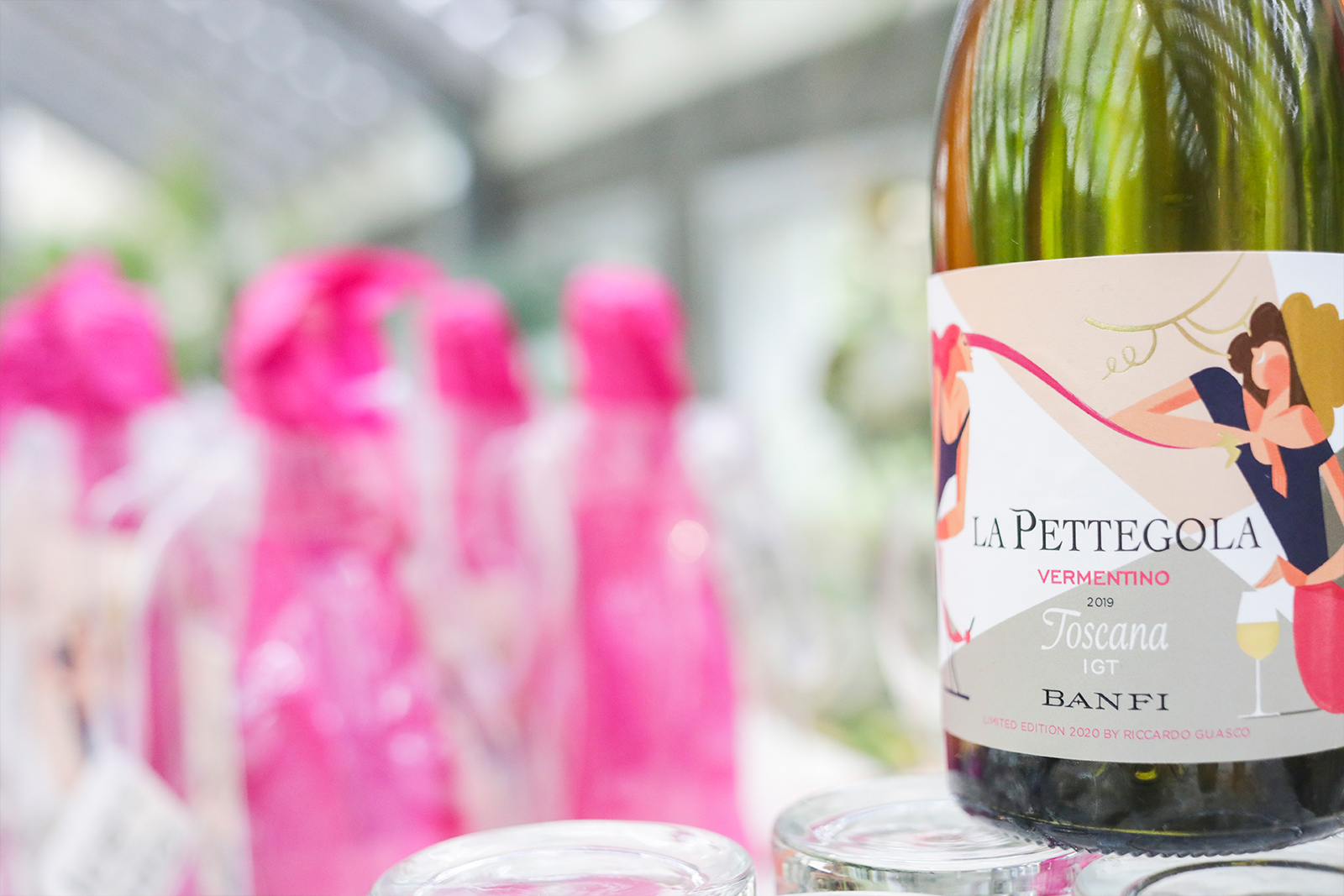 Storytelling
It all begins with a dialogue, an intimate and profound exchange, but at the same time light and carefree exchange of stories and confessions. An intersection of lines, trajectories and geometries running on the white paper and chasing each other like words between conversations of two friends who have not seen each other for a long time. Memories are mixed, lines create geometries of delicate but decisive colors, pinks and greys, more intimate, explode in the carefreeness and in the laughter of a fuchsia and a blue.

The two women let themselves be interpreted, between a laughter, a sip of wine and a whispered confession, they become grapes and clouds, caressing the glasses and getting lost in more and more cheerful memories. A little bird rests between them like a breath before a laughter, like a signature at the end of a painting: La Pettegola.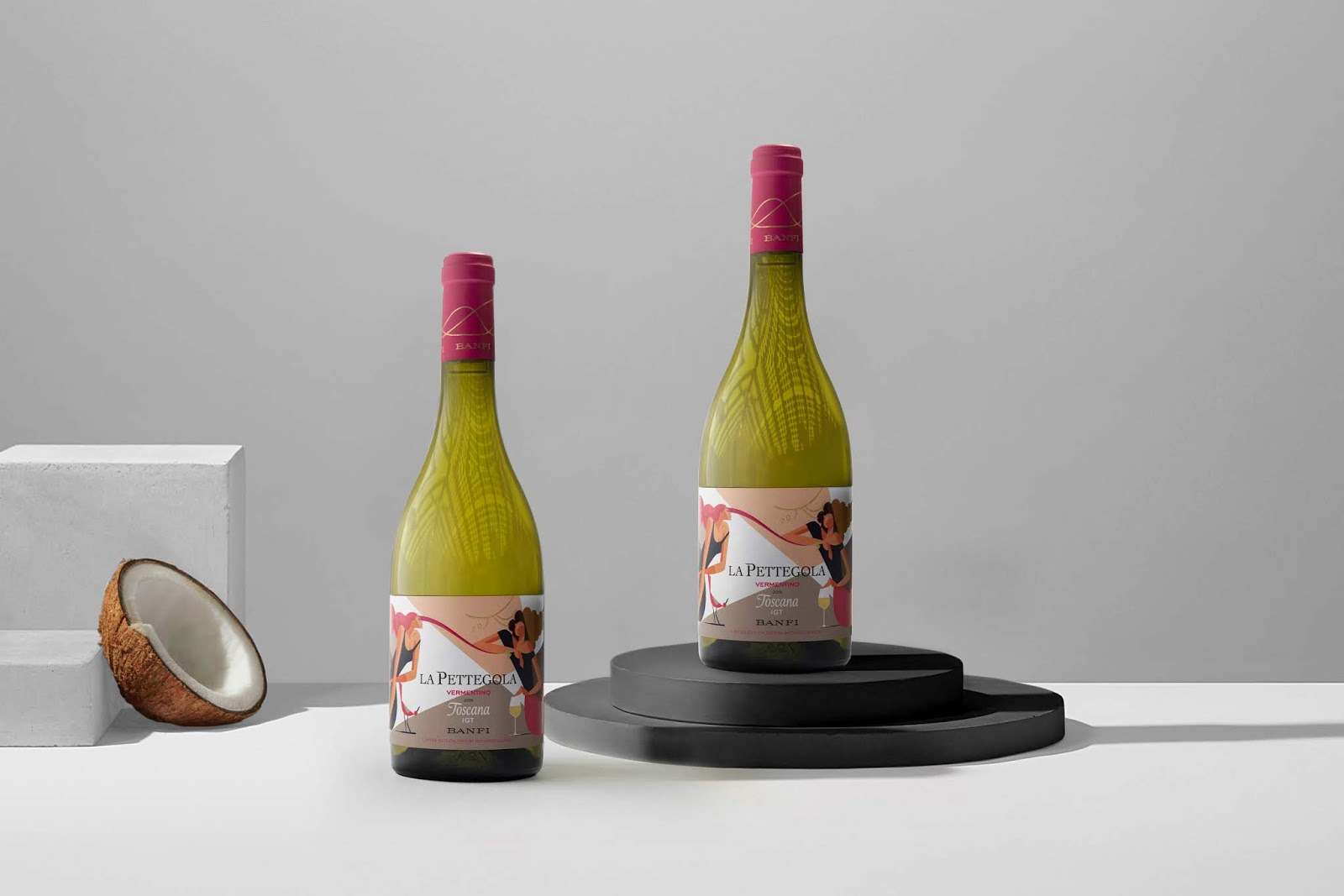 Banfi and design: when the wine meets art
The pursuit of beauty has been linked with the history of Banfi since its foundation in 1978, when brothers John and Harry Mariani visited the lovely Montalcino estate for the first time and fell in love with the rolling Tuscan hills, its vineyards and the colors of its bunches. Today Banfi wines are full of charm and elegance as a promise of their unique bouquet and aromatic notes, so perfectly balanced like a work of art. Aesthetics has brought Banfi closer to design in a partnership that becomes stronger every year, thanks to collaborations with internationally renowned artists and designers, exhibitions and vernissages.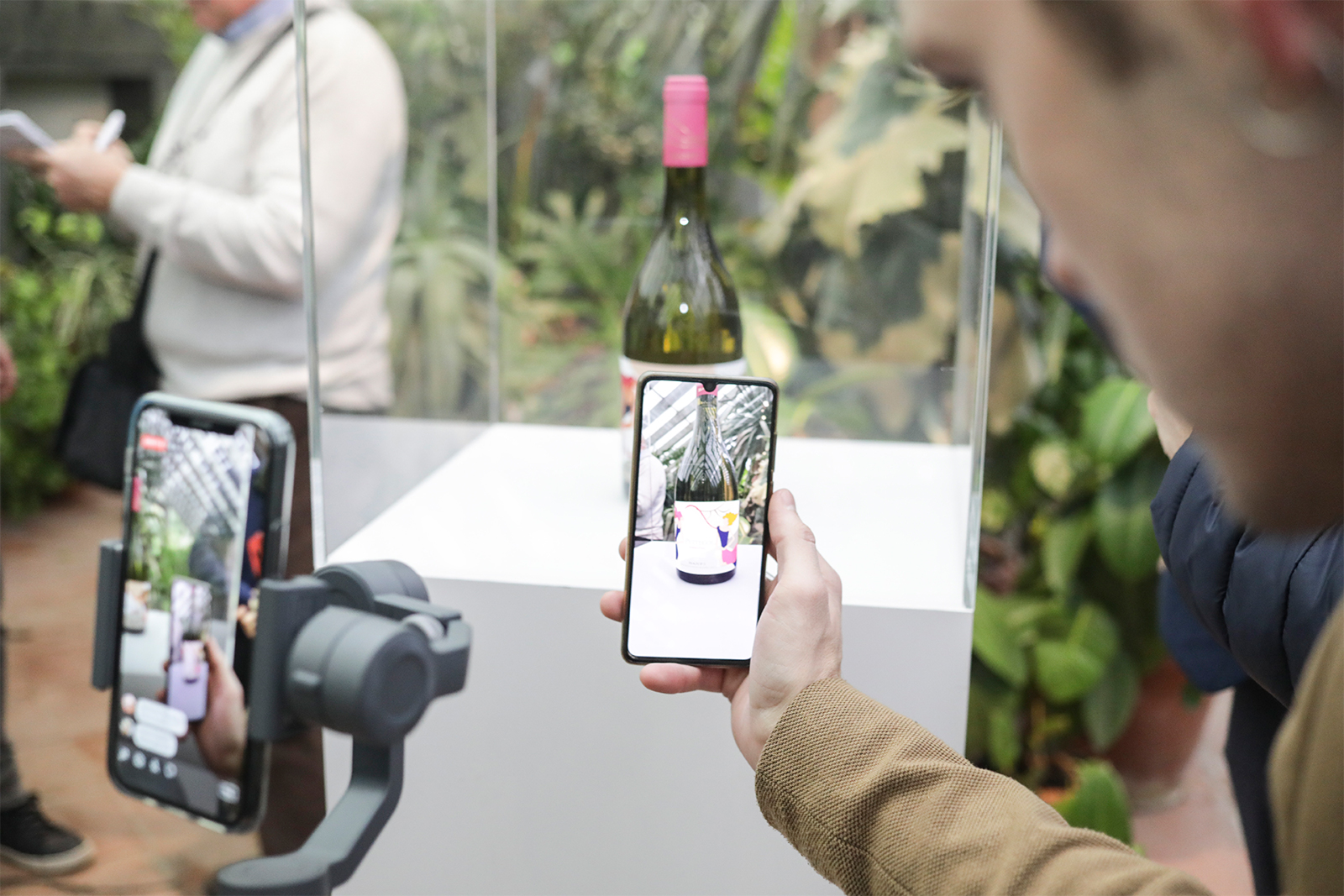 The Artist: Riccardo Guasco
Riccardo Guasco "Rik", illustrator and painter was born in Alessandria in 1975. Influenced by movements such as Cubism and Futurism and by artists such as Picasso and Depero, he is in love with the posters as a communication tool as a good visual education. He mixes poetry and irony creating illustrations to make the eyes smile. His illustrations have been used for advertising campaigns, magazines, books, ships and bicycles. He has collaborated with The New Yorker, Eni, TIM, Rizzoli, Mondadori, Poste Italiane, Ferrari, Gazzetta dello Sport, Pasta Agnesi, Touring Club Italiano, Bloomsbury, Sole 24 Ore, Emergency, Greenpeace, Rai, L'Espresso, Peroni, Martini, Moby and many others.
Designed by Riccardo Guasco
Via: Packaging of the World