Most Hungarian wineries, but perhaps it's no exaggeration to say that most wineries in the world, are set up in such a way as to sell their wines at the cellar door if possible, since this is the most profitable. This fact is particularly amusing in that the majority do nothing to encourage people to visit their winery. Of course, there are exceptions where the surroundings are also marketable, so a few nicely framed Instagram photos and you'll also be flooded with enthusiastic amateur photographers and self-styled influencers perhaps less devoted to wine. There are also those, admittedly in a minority, where the wine brand itself is the buzzword. These wineries – very cleverly – are usually closed to the general public; only the very lucky make it in to the reception room, although not the cellar itself. There are some wine regions where although these conditions are not met, they are able to work together and establish successful wine routes. We should probably add here though that a wine route cannot be considered successful from a wine tourism perspective if there is simply a website or there are members, but rather if there are hundreds or thousands of people passing through every day by bus, car and bike, continuously tasting and buying wines too.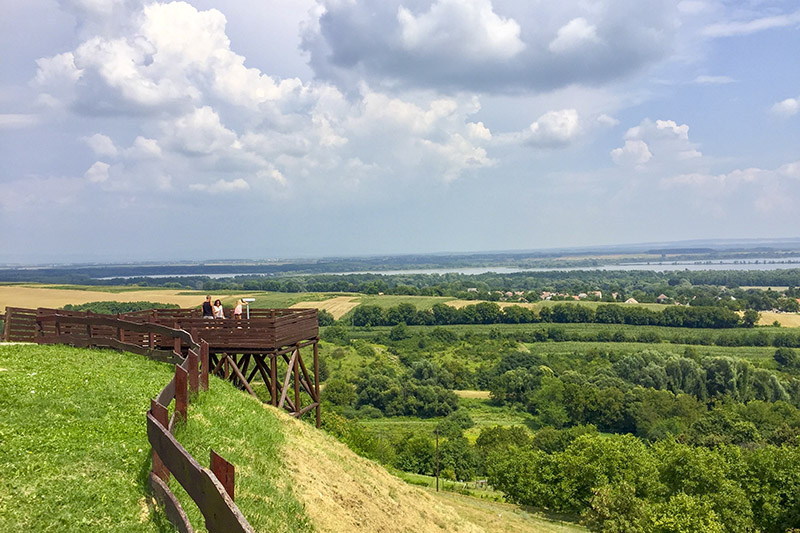 Photo: Daniel Ercsey
Why such a long introduction? Well, the Kányáry estate gives the impression of a place where they first created an attraction worth visiting, what's more the landscape is instagrammable, but now comes the question as to whether the visitors will also buy their wines. I really hope so as they could then become a textbook case for wine tourism.
They are blessed with the Zaslaszabar Öreg Hill, a hill where press houses once stood on its north and south ridges, and whose east and west slopes were covered with vines. Nowadays, there are parking spaces next to the press houses and an escape room, 4XD cinema, indoor and outdoor slides, a cableway, water dodgems, a giant swing and mini zoo for the kids, and of course the parents. There's a café and restaurant too as well as accommodation, a campsite and a spectacular cellar which will soon be ready. The latter is the ideal option for those parents tired of gazing at meerkats. This is all on the east side of the hill, so you can see the Small Balaton spreading out under your feet, framed by the Keszthely Hills on a clear day, from almost every point in the complex. I couldn't resist either and within five minutes of arriving, I'd already posted a picture of the view on Instagram.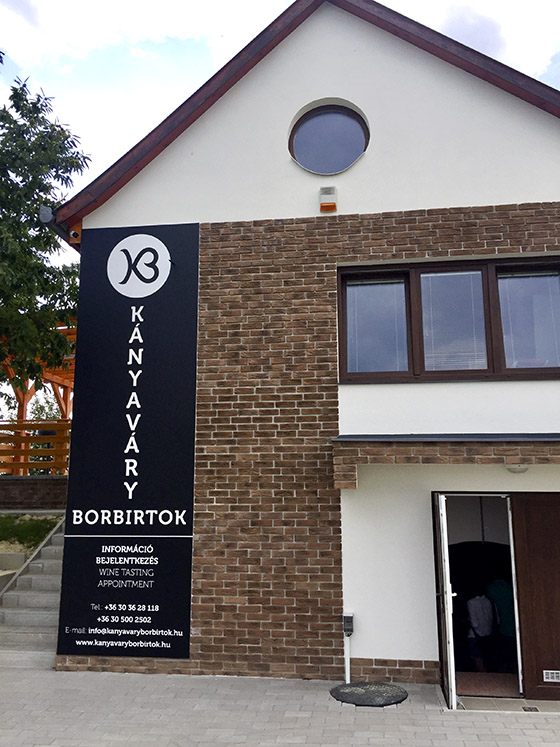 Photo: Daniel Ercsey
The estate produces an average of 7,000 bottles of wine per year from its three and a half hectares, clearly demonstrating a lowering of yields and its quality aspirations. The wines' names are inspired by a modern legend that is an integral part of the winery; you can read the story both at the estate and on the internet, so you can link any wines you take home afterwards to a story. If everything goes according to plan, the restaurant, café and wine cellar trio will provide the building blocks for cellar-door sales, which just leaves 30-40% of the wines to be sold elsewhere, primarily in restaurants in Zala.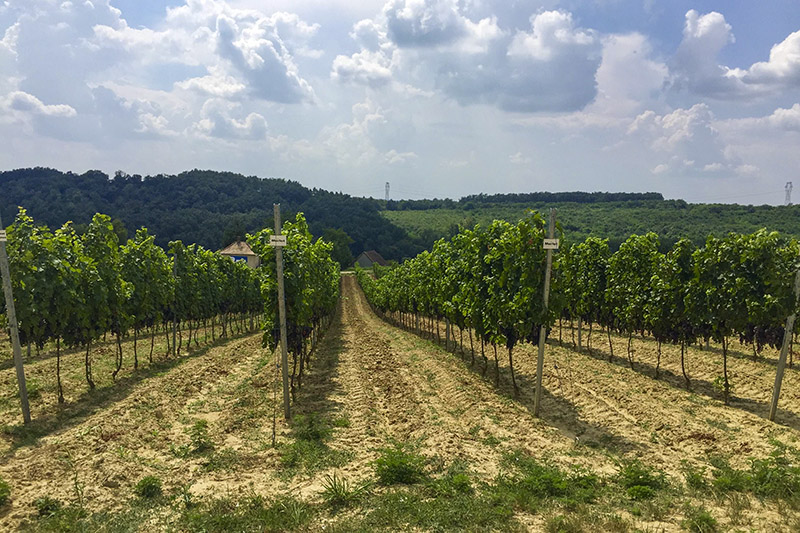 Photo: Daniel Ercsey
Zoltán Szabadics, the owner, has been Agrarian of the Year, a construction contractor, a devotee of the Zobor KalandZoo and the Holnapocska camp in aid of disabled children, husband and father of five children, engineer and businessman, and also graduated from the Corvinus University in viticulture and oenology. He is also a local patriot and landscape lover who has come to realise that he has to give back something of his success to those who have not been as lucky. This recognition is in itself is a source of happiness and we trust that the sequel will also be equally successful.