There is a marvellous land amid the hills of Slovenia, which, 900 years ago, captivated even the crusaders, who stayed here and spent their time in high spirits drinking instead of pursuing their main goal of reaching the Holy Land (or maybe on the way back, but this is much-debated). This is a wonderland of sloping, winding vine terraces, where small villages are not only built in the valleys but also on the hilltops.
Undoubtedly, the wines of Jeruzalem are capable of captivating even those without even the slightest interest in wine-making. The vine-planted hills of Ljutomer-Ormož close to the Croatian border are flanked by the rivers Dráva and Mura. There is no better place in Central Europe in which to embark on a wine tour, since it is not only close to Croatia (which is really only 10 minutes away), but it can be reached from both Hungary and Austria as well as the Adriatic within an hour or so, moreover, another hour's drive will bring you to Italy. Of course, once you are there, most likely you won't want to leave and go anywhere else!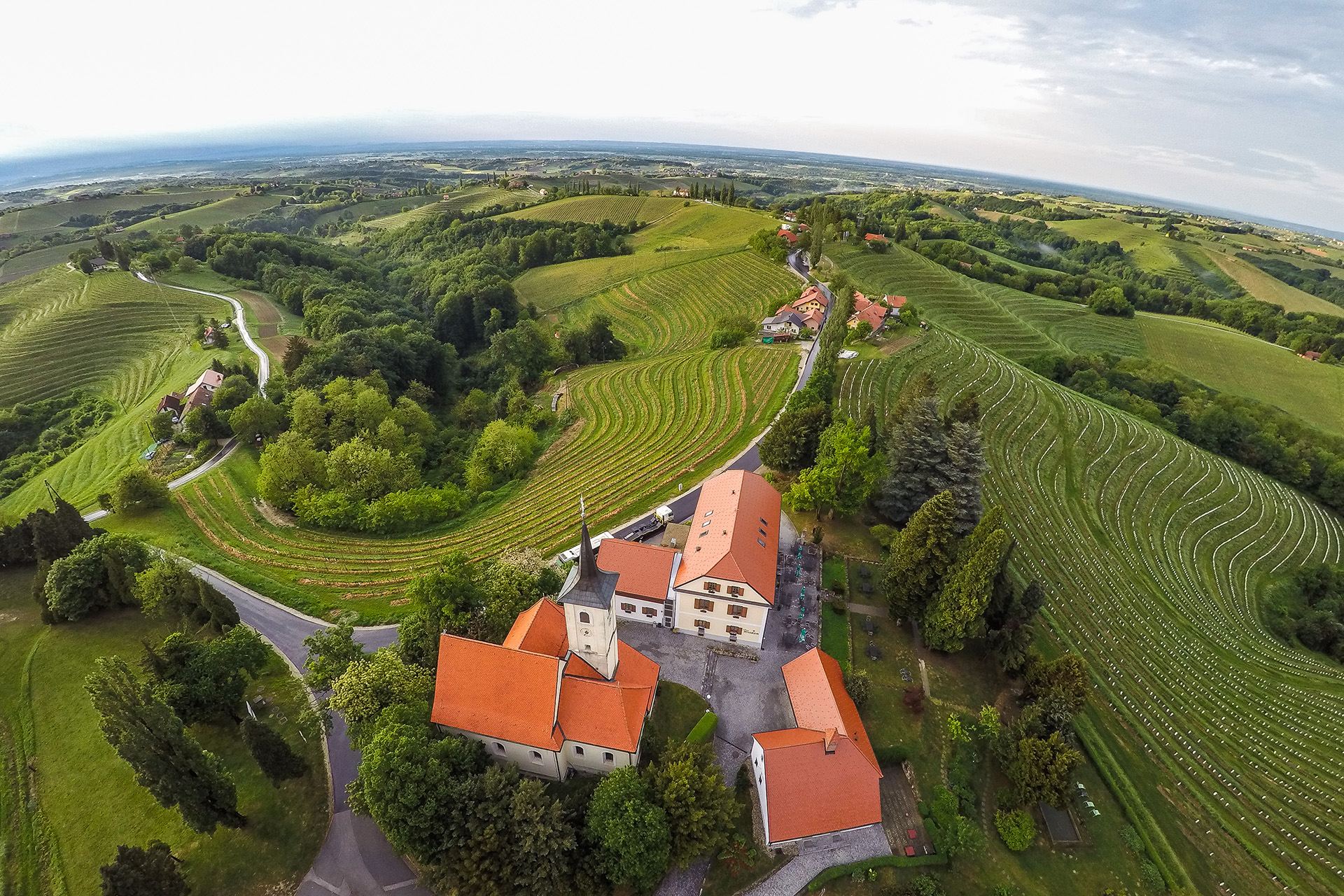 The area is unequivocally a white wine region. Interestingly, one of the most important varieties there is Furmint, most well-known from Tokaj, Hungary. However, the locals call it Šipon. Around here, the wines are typically produced in a lighter style, with lower levels of alcohol levels and perhaps a little less complexity compared to their counterparts from Tokaj or Somló (another, very small, volcanic appellation in Hungary). Nevertheless, they are elegant with vibrant acidity, characteristic to the variety. Šipon has an amusing etymological explanation for its name; it is said that when Napoleon passed this way, he tasted the local wine - which was, of course, a Furmint - and since he liked it, he said in French, 'c'est bon!' (Which means this is good, this is tasty.) The locals, as you would expect, hadn't understood what he had said, although they tried their best memorise it. Anyway, it seemed to have been a compliment, so that's how 'c'est bon became Šipon.
During the years of communism, unfortunately, the fairly prosperous family farms were abolished. (It was a trend, what's more, at that time, an order. They collectivised everything and those who resisted were never seen again by their neighbours.) A large cooperative was created with two centres in Ljutomer and Ormož. These cooperatives somehow managed to survive even the change of regime, until finally the greater part of the company was purchased by the Puklavec family, who thus became the owners of the largest winery in the country. It is their unconcealed aim to turn Jeruzalem into one of the ten most important white wine regions in the world. Well, even though we fell in love with the landscape, the people and the local wines, and of course, we wish them every success, it will basically not be an easy thing to achieve. This wine region is simply too small for this. We mustn't forget that behind most of the world's most well-known wine regions, there is also an option for quantity, meaning that when top quality wines capture a niche market and the wine becomes fashionable, there is also the possibility to 'go down', that is to reach out to a wider mass audience. You need quantity for this! To tell the truth, out of the wine region's 2000 hectares, 650 are in the hands of the P&F Winery (Puklavec & Friends) and they buy in grapes from another 400 hectares, which means they do count as a pretty large winery, not only in Slovenia, but also elsewhere.
Those who visit Central Europe have to get used to the fact (of course this is impossible, as often the locals even fail to do so) that most countries' identity is far from being consistent with patriotic allegiances of those living there. Not even given the fact that during the communist era, the leadership took great pains to change this, and perhaps even before, when the bloody-thirsty madness of nationalism swept through this part of the world This part of Slovenia, or rather, the wine region of Jeruzalem belongs more to Styria than to modern Slovenia. Of course, that doesn't mean that there is anyone here who would like to secede from Slovenia, there are no separatists or independence activists around here, it is simply a historical fact that Styria (Steiermark in German or Štajerska in Slovenian) did not only refer to the Austrian territory as it is today, but also to a significant area of today's Slovenia, with two large cities. Graz (Gradec in Slovenian) and Maribor (Marburg in German) have a stronger cultural bond than that of Maribor and Koper (town near the Adriatic). Nowadays, thanks to the European Union, these cultural and very often family relationships, once divided, appear to be strengthening again. On the one hand, the elimination of border controls (Schengen Zone) facilitates movement, but on the other hand, it is precisely the previously most important market of nearby Croatia (not yet members of the Schengen Zone) that holds them back , thus the Jeruzalem producers are increasingly turning to the Austrian market. However, a significant proportion of the Austrian Germans, who had no choice but to flee during communism, have managed to regain their family properties and so today, many people can once again cultivate their grandparent's land!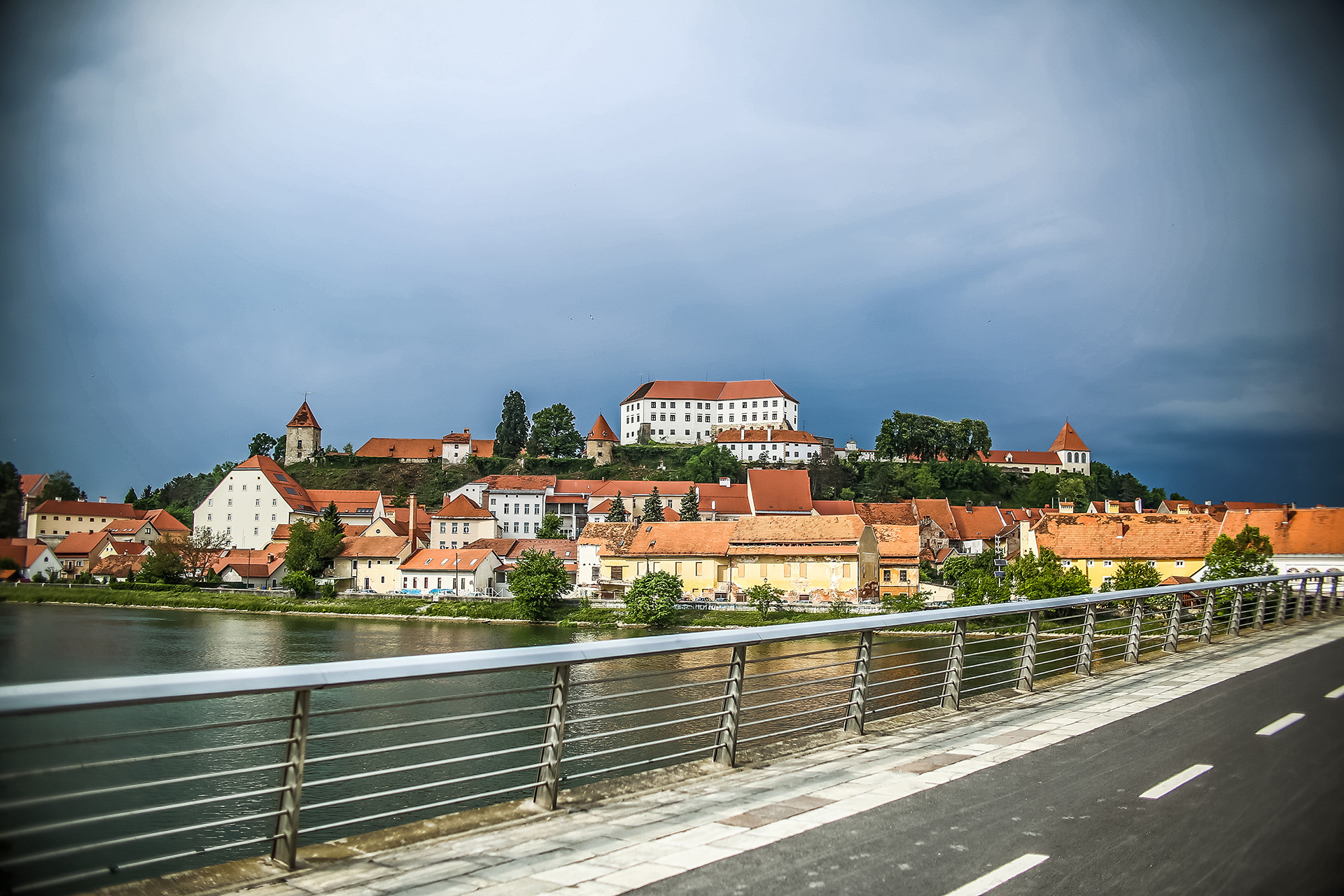 For those who are looking for something else to occupy them, we recommend driving to Ptuj. This beautifully situated small town lies on the banks of the river Dráva and boasts a charming little old town. It might seem almost unbelievable, but this was where Vespasianus was elected as Roman Emperor in 69 AD, and even more astonishing that Romulus Augustulus, the last Roman Emperor, was born here too! For those who fancy visiting some castles, we recommend going to the north. Travelling down through the Mura Valley, you can pay a quick visit to Beltinci, Rakičan or the largest town of the area, Murska Sobota, with their delightful castles. The first are slightly ruined and waiting for better times, while the latter is in perfect condition and houses a museum. If you are already here, you shouldn't miss visiting the nearby town of Mačkovci, 15 km north of Murska Sobota, with one of Slovenia's most exciting wineries. True, this area no longer belongs to the Jeruzalem wine region, and even the style of the wines differs, but nobody will be disappointed. (I have to say, this is where I tasted the best Sauvignon Blanc in my life!) This area is perfect for cycling (even better in Jeruzalem), while the rivers Dráva and Mura are both ideal for some paddling. Therefore, there is plenty to do here for active tourists too. However, if you prefer taking things slow, we recommend soaking yourself in the hot (or cold) waters of the spas in Ptuj, Moravske or Toplice.
Recommended accommodation: Dvorec Jeruzalem Hotel, at the centre of the Jeruzalem wine region
Where to eat: without doubt, the best place in the wine region is Taverna Kupljen, where, apart from the restaurant, you can also find accommodation and a winery.
Book: Unfortunately, Jože Hradil's most remarkable novel (Pictures – without faces) has not yet been translated into English, but it deserves to be! In the absence of that, there is another great Slovenian writer, Drago Jančar, whose newest novel (The tree with no name), I would recommend to all those who have enjoyed the books of Marquez, Borges and Rushdie, or to the lovers of 'magical realism', so to say.