The winery was designed to make the most of the characteristics of the grapes as well as to keep the rural landscape untouched. It is designed to a stringent technical and creative brief and is deliberately discreet and unobtrusive. It is secondary to the vines and the 1,000 hectares of pure Alentejo land that surround it.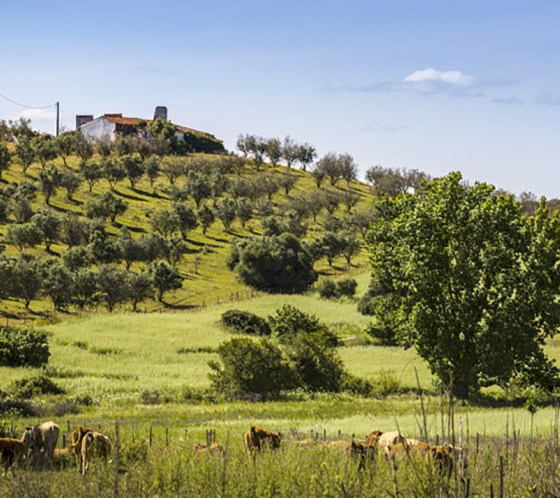 This Alentejo property, in the village of Freixo, is listed as a Municipal Ecological Reserve (REN). It is a peaceful patchwork landscape whose colours change depending on the different agricultural activities carried out on it. Pasture for cattle, arable crops and cork oak forests are included in the network for environmental protection and development. The Estate also has an interesting archaeological heritage due to its megalithic monuments and Roman remains.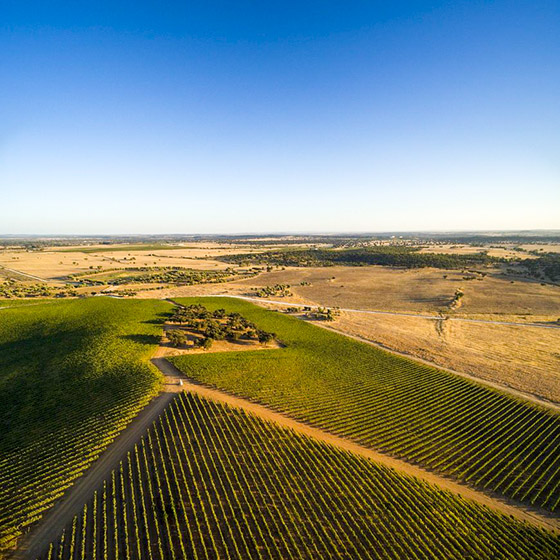 This veritable Eden, whose essence is a respect for nature, every season becomes home to flocks o migratory birds and the rare Black Stork, which in Portugal is only found in the remotest inland, low population areas. An grove of ancient olive trees surrounds the irrigation dam, making up our Olive Tree Garden. There are also olive trees that are hundreds or perhaps thousands of years old across the whole Estate. They have survived the passage of time and now stand out in all their striking uniqueness.
The homeland of our grapes is the 26 hectares of vines that on the Estate's highest hill where the vines are soaked in sunshine and benefit from the prevailing breeze. They surround a small oasis of cork and holm oaks, which provide shelter for the birds that fly over our land.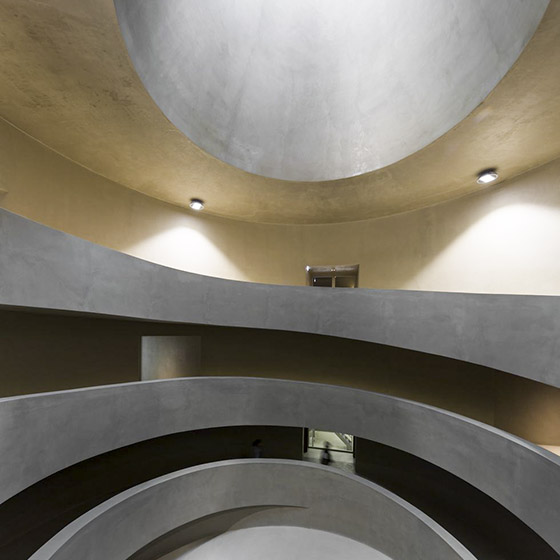 It was built to a depth of 40 metres and three storeys below the vines and its architecture is bold and unusual. It meets the brief of not outshining the sources of inspiration for this project, which are the vines and the terroir. The cellar's design also reduces the temperature range throughout the year, providing a stable temperature, which is ideal for the proper development of the wines and retains their freshness and balance.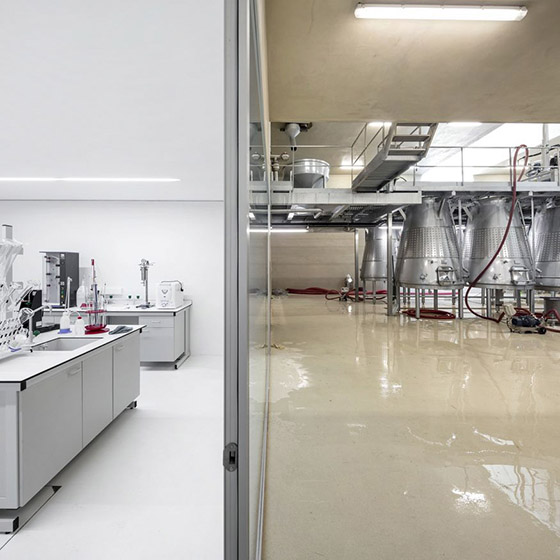 The design also took into account the potential of the grapes and respect for the wine during the fermentation stage and no pumps are used throughout the process. It makes use of gravity throughout the production process.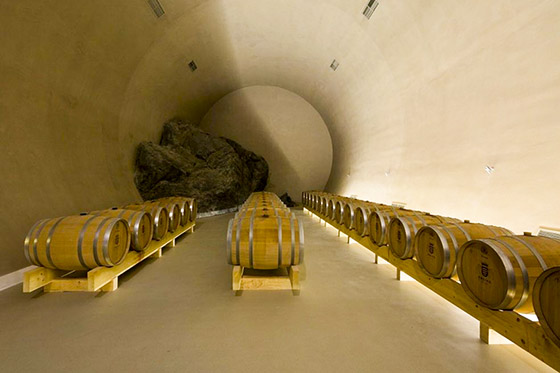 This concept is unique in Europe and will be open to visitors soon.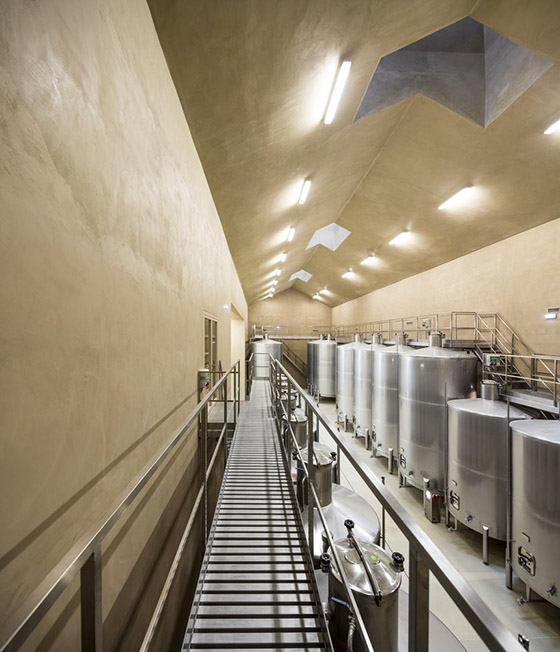 Photos by Fernando Guerra
Architects: Frederico Valsassina Arquitectos