"Glasweise" (By the glass), a bag-in-box system (wine tube) for Rupperstberger Weinkeller is available exclusively from Jacques Weindepot. At the beginning of the project there was only the idea for a name: Glasweise. We have dealt intensively with the topic series (glass by glass) and the use of wine tubes. The packaging design is a manifesto for diversity, multiculturalism and pluralism. In times of resentment towards all nonconformities that have become popular again, in times when racism and nationalism seem to become socially acceptable again, "Glasweise" makes an unmistakable statement against this. It underscores and admires the otherness of each individual.

The packaging design is an expression of the inner attitude and exaltation of values such as cosmopolitanism, openness, and empathy. The renunciation of a classic label scheme blurs the boundary between art and label. The label becomes art, art becomes label - the transition is fluid.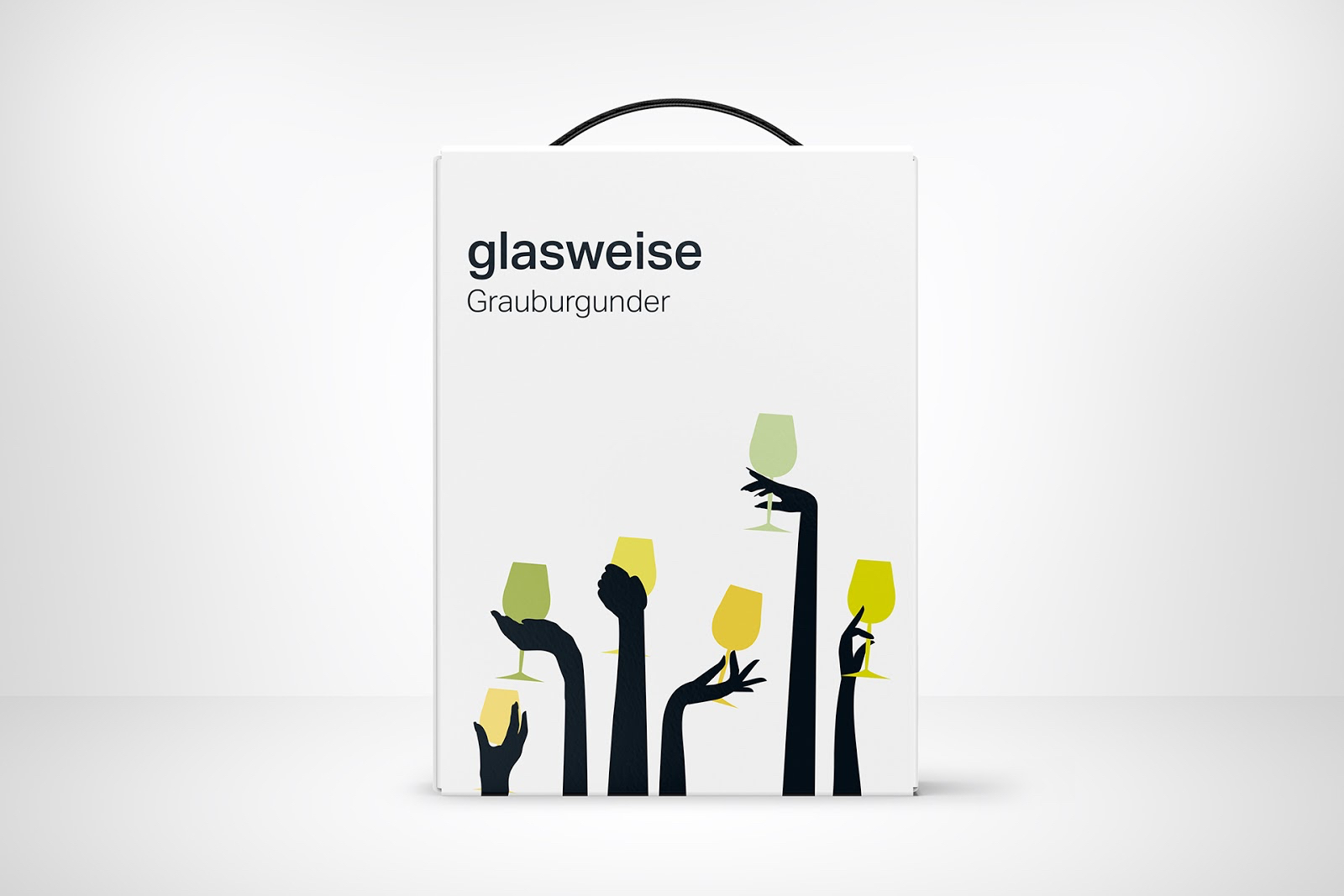 The bag-in-box system is suitable both for small enjoyment in between, a glass in the evening, and as a party dispenser. It is designed to fit into a refrigerator door as a 3-litre container. At a slight pressure of the thumb, it happily follows gravity into the glass or into the carafe. So often, so much and whenever desired. The wine remains unaffected even after oxygen has broken in and thus remains constantly fresh for many weeks. A glass for dinner, a spontaneous visit from friends or a picnic on the weekend, the last sip tastes just as good as the first. All that remains is the light vacuum hose and the cardboard box. Both can be disposed of in no time at all and are completely recyclable.
Designed by LinkupDesign
Via: Packaging of the World