Our Croatian odyssey continued early the next morning when we headed back into the Croatian Uplands, but this time travelling towards Slovenia and Hungary to the Međimurje region, close to the first slopes of the Alps and between the Drava and Mura rivers. This cool area produces mostly whites, such as Sauvignon Blanc, Muscat, Gewürztraminer and Chardonnay, with some Pinot Noir thrown into the mix. However, the region is also focussing on another variety, perhaps more familiar to people by its Hungarian name, Furmint. Pušipel is fast becoming the region's flagship variety, and they have also designed their own bottle for the variety.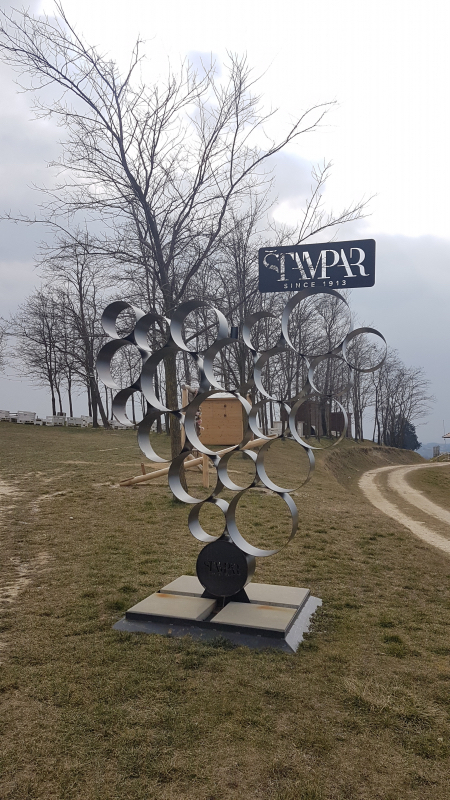 Oldest wine cellar in the region
The Lovrec Winery in the village of Sveti Urban is a small family winery boasting a 15th century cellar, protected by the ministry of culture. You can also potter around in the winemaking museum and discover old winemaking implements including a huge wooden press from 1847, which was still in use 30 years ago, as well as the entrance to the former Hungarian prison. Unfortunately, only a third of the cellar now remains, as the rest was destroyed in WWII, but you can still see ancient barrels and bottles, some of which date back to the mid-18th century, and coins pressed into the blackened walls, which previous owners had left there hoping for a wish to be granted. They were the first in the region to start to convert to organic viticulture, so appreciate the wind which is a constant presence on this, the last hill in Croatia before Slovenia.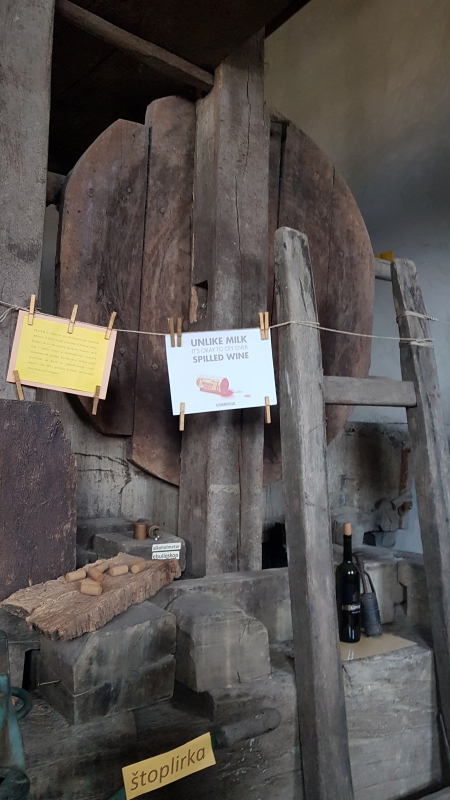 We cross the courtyard, shaded by two deep-rooted sycamore trees, symbolising strength of character, and take our seats in their cosy tasting room, warmed by an open fire. Our hosts are Franjo Lovrec, a music professor who was responsible for re-establishing the family winery and his son, Krešimir, who has now taken over the reins. They work with ten varieties on their six hectares. We try their Pinot Gris, in white and rosé forms – this vineyard was the first where they experimented with organics, but now they are converting all their vineyards, whose average age is 50 years. Muscat is also becoming popular, they say, especially with younger people who are just getting into wine. We try the semi-sweet version, a predicate wine, although they are also starting to make a dry Muscat. Predicate wines were important here in the past, so they continue making them to preserve the tradition, but they also made an ice wine from Gewürztraminer in 2018, which was awarded 92 points by Decanter. Although the region traditionally produces whites, reds are gradually improving too; in fact they now make 30% red wines, including a blend of Cabernet Sauvignon and Shiraz, known as Viteško Crno, or Knight's red. We don't try their Pušipel, as a mammoth tasting of the variety awaits us at our next stop.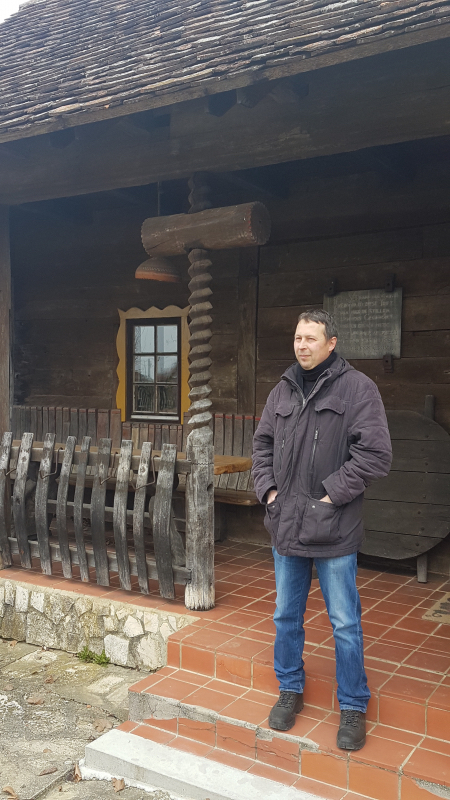 Međimurje's flagship variety
En route to our next stop, we pause briefly at the top of the Mađerka Hill, where a lookout tower is currently under construction. Even without climbing the tower, the hill affords stunning views in all directions, including over the terraces of the Jeruzalem-Ormož region, home to Šipon, the Slovenians' take on Furmint.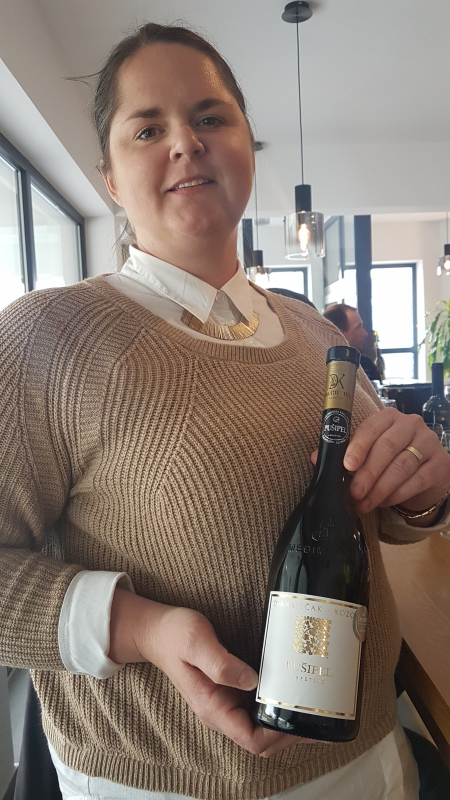 The local winemakers greet us with lunch and some Silvaner at Vinarija Kocijan. The prelude to the main event, the Pušipel, beginning with some fizz. Pušipel is also a great variety for sparkling due to its high acidity and neutral flavour profile. Indeed, the first sparkling wine in the region was made in 1914, with the tradition being resumed in the eighties and then again in 2009. Seven producers now make their own sparkling. Classic Pušipel wines are usually light, refreshing and lemony with crisp sherbet acidity balanced by a couple of grams of residual sugar, while the prestige versions generally demonstrate greater complexity and texture, derived from longer ageing sur lie in oak or acacia. Producers to try include Jaković, Štampar, Kunčić, Preiner, Cmrečnjak, Kocijan, Lovrec, Horvat and Dvanajščak-Kozol (DK). If you visit the region, you should also try the Sauvignon Blanc, which was pretty impressive too. The variety really seems to thrive in Međimurje's sub-Alpine climate, producing varietally characteristic cool-climate wines in a range of styles from simple and fruity, creamy and savoury, to more New World styles.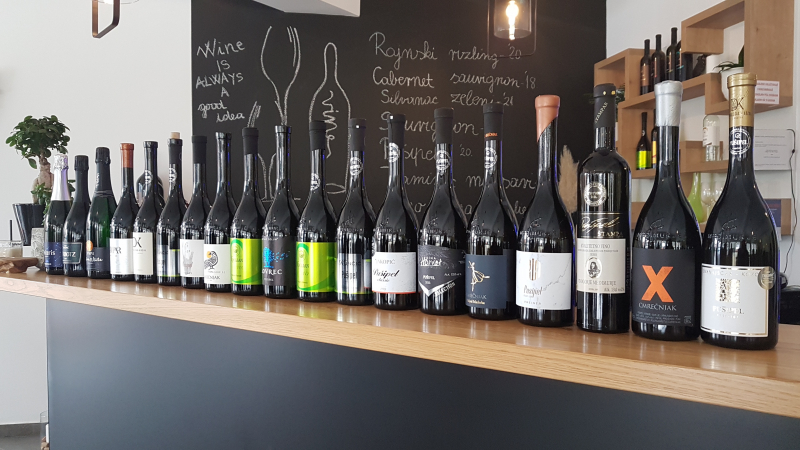 More to Međimurje than just Pušipel
After we had worked up an appetite tasting all these high-acid wines, this was sated with dinner and more wine tasting at the DK Winery. Our two types of soup were accompanied by sparkling Pušipel and a honeyed Graševina, the main by juicy, red-fruited Pinot Noir and creamy Sauvignon Blanc and the dessert by their Pinot Noir Barrique and a semi-sweet aromatic, peachy Muscat. A fine end to a day in Croatia's Pušipel capital.