When the vigneron listens to the vineyards and listens to what the harvest is telling him, he will make a wine that is understood.
Eko Glonti's wine history dates back to a time that hasn't yet been erased in Georgia - the Soviet period. The common narrative is one of grey tones. During a time when his parents and siblings had been jailed from political blacklisting, a young Eko was sent to live with his grandparents in the countryside. Along with the vegetables, fruits, the animals and the land, Eko's grandfather cultivated his mind. He was a mathematician. He had to escape his PhD work in Moscow because, due to the family's clerical history, he was especially at risk. He was a chairman for a polytechnic committee at the college in Tbilisi. As his grandfather's charge Eko learned to make wine from grapes of vines that grew in the trees, which is still the traditional way to grow vines in Guria. His grandfather instilled a love of math, physics, science and ultimately wine in Eko, all subjects discussed and contemplated while working. This is where his grandfather ingrained and passed on the care and cultivation of the land, something that stayed with Eko his entire life. When his grandfather retired, he was arrested and, along with Eko's great grandfather, he was shipped off to the Gulag. Both were killed there.
When I was in Tblisi last month I met Eko for tea, and while we were walking he pointed out the Metekhi church and told me there was once a prison there that a famous Georgian poet had escaped from. I jokingly asked "Were you ever imprisoned there?" and he plainly replied "No, not there". Knowing the history of his family and the fate of his grandfather, I didn't pry further. Conversations with Eko always lead to these surprise revelations. He is an anomaly, a profound man.
I don't believe a person can become a winemaker overnight and make such great wines with a rich tapestry of complexity. The best winemakers are intuitive and know the sound of the vineyard and the feel of ferment, and Eko is clearly no exception to that. From the beginning it was a creative process, he wanted to create wines that surpass words. He started making wine because he couldn't find anything that was completely to his taste. It was like this for a decade. He was never getting the answers. In the end it was because there was too much correction or they were too dull. So he made his own.
Great men aren't desert islands, nor are they immune to melancholy or anxiety. Eko has told me how, especially in the beginning, he was lucky to have support from his friends, particularly in moments of self-doubt he had great encouragement from the late Valentino Monticello - a sommelier and artist, as well as a dear and admired friend. Words of praise about the wine were exceptionally heartening when they came from Valentino. He was an old-fashioned, elegant man who didn't have a cell phone, or email. Eko would tell him about the problems he was having, such as lack of proper storage, but Valentino tried his wines and replied with reassurance. He tried the 2012 vintage, and said, "Okay worst scenario, you know you have great wine." Valentino's last message was a copy of an article from the Herald Tribune, which described the trials and tribulations of Prince Boncompangi Ludavisi, of legendary Fiorano fame. Those most special wines ever made, aged in a cellar full of mold. This conveyed that the problems Eko was encountering were a part of the Lagvinari story. Such a simple gesture was so influential. Eko holds on to this article, and when having moments of self-doubt he refers back to it and remembers the message his friend meant to say.
So it's no wonder that Eko holds such high value to the importance of being a good friend. He is extremely generous to those in his life; he will share his valuable time, find things for others that can't be found alone. I once spoke to him about a Stalin issue cookbook in passing. I ended up with a 1953 copy of it. Never mind the fact that I can't read it (it's in Russian), he just made it happen. I keep it on my nightstand.
Eko describes the process of becoming a winemaker as a long journey, and one he became obsessed with. Most people don't change careers midlife, but Eko says that whenever he decided to do something, it was like falling in love. So it was with medicine, and then winemaking. He was passionate about medicine, and believes his knowledge of biology and chemistry aid him as a winemaker, even though there is no pure math in artisan winemaking. It's low intervention natural wine, and according to him, the job of the winemaker is to help the grapes to become wine. Let it become what it wants to become. Intervene only when it is absolutely necessary.
He once referenced art house films he recalled seeing in his youth, and explains that in the end, anyone who creates something wants to be understood. But this requires listening and understanding on the part of the creator. He wanted to show his story in a way that is understandable and elegant. When the vigneron listens to the vineyards and listens to what the harvest is telling him, he will make a wine that is understood. His wines are an expression of his message.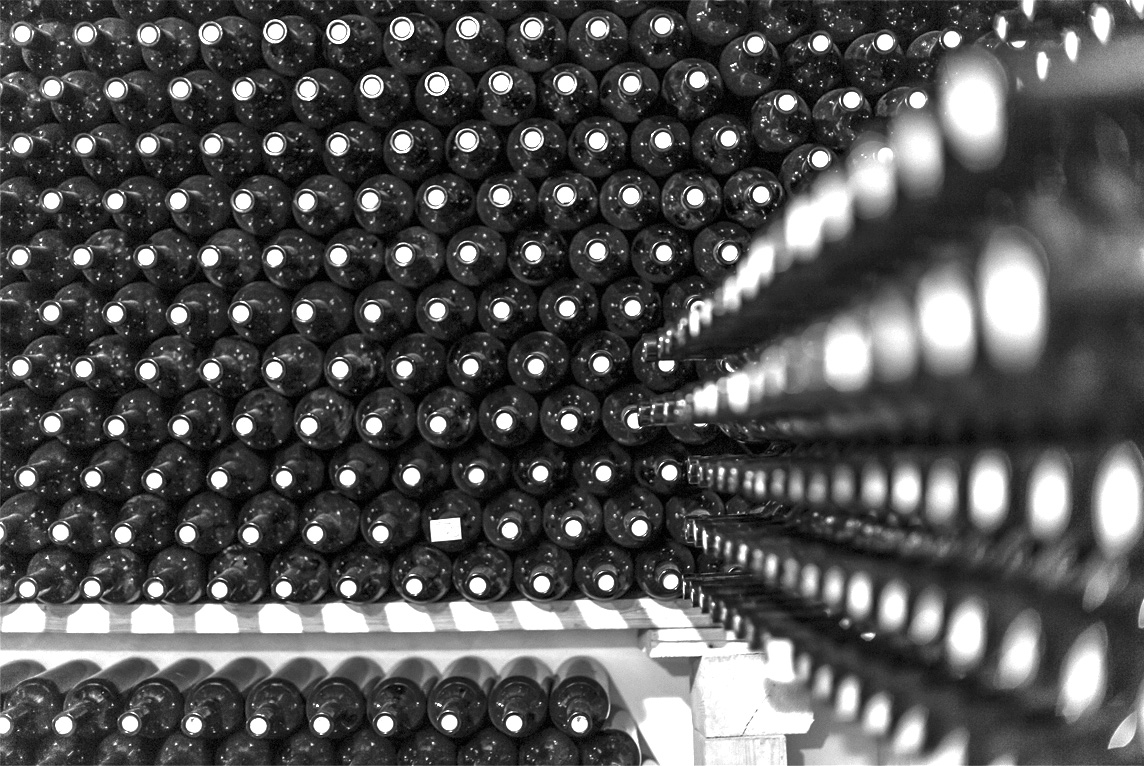 Eko uses qvevri because it allows the winemaker to express the terroir and the grape perfectly. This is a vessel that lets the winemaker create wine holistically. The fact that it is made of earth causes a repetition of what is already happening in the healthy vineyard. It's a never-ending cycle of ferment - in the soil and in the qvevri. The qvevri fascinates Eko. The shape creates a perfect equilibrium; a technology that has survived for 8000 years is a testimony to the great amount of knowledge that Neolithic people had. He says they were great observers, and that the cycle of wine parallels the cycle of life that happens in women's bodies. The shape is not that of an egg, but of a womb, and in Georgian, it is vulgar to say one makes wine. It's more appropriate to say one gives birth to wine. It's special to be a part of this 8000-year history, a culture whose traditions go beyond the vessel, but the rituals involved have stayed the same. He understands the weight of this agreement he's made, acknowledging it will be the next generation who will benefit from his labors now. It's a genetic contract, made before he was born.
At this time, Dr. Glonti works closely with grape growers in three regions; Kakheti, Kartli and Imereti, but the Lagvinari winery itself is located in Kakheti. He has plans to expand, plant his own vineyards and would like to expand into Racha. He collaborates with about 20 growers, and has worked to save vineyards that were not in use. He works 100% organically, dedicated to allowing the vineyard express itself through carefully made qvevri. It's the ultimate earth-to-earth philosophy that is putting Georgia on wine maps today. So far, the 2015 vintage has proven extremely difficult. So it remains to be seen what wines will be produced this year. He didn't make wine in 2014, due to awful conditions, instead he preferred to pay the growers for the grapes and not use them for wine, to avoid making a wine he didn't love.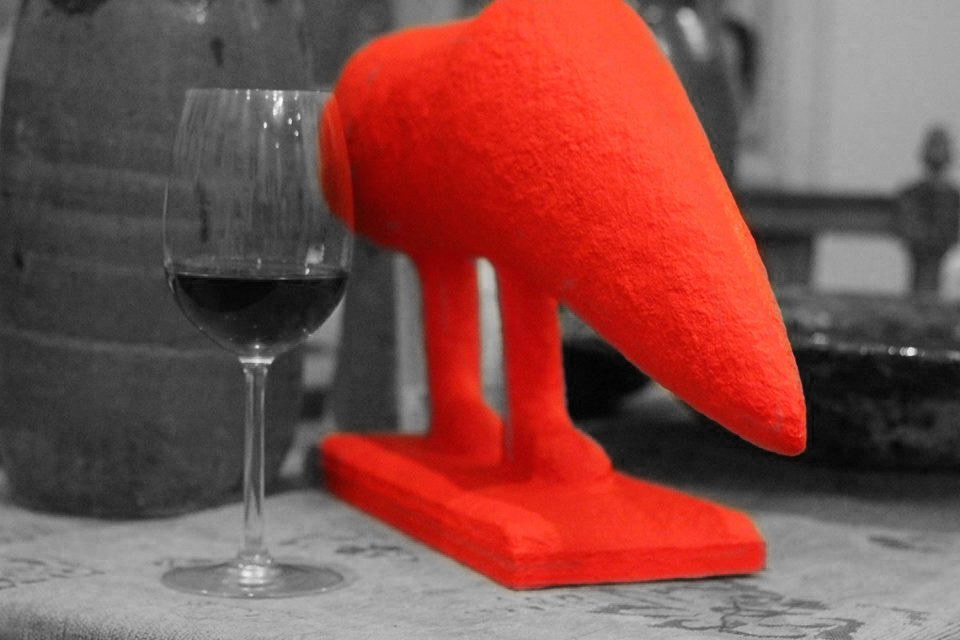 Eko said to me, "Every wine is a story and it should be good and interesting. Consumers should be ready to listen to this story. I want to make a wine that is understandable. Depending on who is reading, it has a different meaning." His wines speak for themselves.
LAGVINARI WINES
Krakhuna 2013 (white dry, Imereti, Qvevri)
Autochthonous variety that originates in the West Georgian region of Imereti. Krakhuna means "crispy" in local Imeretian dialect. Golden yellow. Fruity nose with aromas of pear, apricot and honey. Tastes of hazelnuts; crisp and dry with rich texture and a long finish.
Tsolikouri 2013 (white dry, Imereti, Qvevri)
Autochthonous variety from the West Georgia region of Imereti. Golden amber in color with some sediment. Notes of green apples, yellow plums, citrus aromas of tangerines and Clementine followed by floral and nutty aromas and hints of citrus blossom honey. It is lively and fresh on the palate with a citrus taste, and a long lingering finish with a pinch of tannin at the end.
Tsitska 2013 (white dry, Imereti, Qvevri)
Autochthonous variety that originates in the West Georgian region of Imereti. Straw yellow. Fresh aromas of spice box, green fruits, citrus, honey, pepper and vegetable notes. Fresh taste, very lively on the palate with a long citrusy finish.
Goruli Mtsvane 2013 (white dry, Kartli, Qvevri)
Autochthonous variety that originates in the Central Georgian region of Kartli. Mtsvane mean "green" in Georgian, and refers to the bright green color of the ripe grapes. Wine is an intense golden yellow with aromas of lime, honey and flowers. Yellow apple in taste, delicate bitterness, with notes of yellow fruits and resin. Crisp and full-bodied, but well balanced with a nice intensity and acidity.
Gvino Saperavi 2011 (red dry, Kakheti, Made in stainless steel tanks, unfiltered and low in sulfite. To be cellared.)
Autochthonous variety from the East Georgian region of Kakheti. Saperi means "dyed" in Georgian. Saperavi is a Teinturier variety, its skin and pulp are both deeply colored and produce very inky wines. It is deeply hued rich red, dark cherry color. Aromas of berries with dry plum, cherry and pepper. Full-bodied, tannic with chocolate bitterness and long fruity aftertaste.
Otskhanuri Sapere 2013 (red dry, Imereti, Qvevri)
A rare autochthonous variety that originates in the West Georgian region of Imereti. Ruby red color. Primary aromas of plums and blackcurrant with vegetation, thyme and damson. A full-bodied juicy wine, with good acidity and velvety tannins. Long finish with cherry chocolate aftertaste.
Aladasturi 2013 (red dry, Imereti, Qvevri)
A rare autochthonous variety that originates in the West Georgian region of Guria. A pale red ruby in color, this wine has the notes of bay leaves blended with pomegranates, ending with the aromas of figs. One of Georgia's most distinctive light red wines with velvety tannins, long finish and hints of barberry aftertaste.
Chkhaveri 2013 (red dry, Imereti, Qvevri)
A rare autochthonous variety that originates in the West Georgian region of Guria. A coral light red color, with aromas of strawberry and rose hips, crispy sun-dried plums and berries. This is a fresh, light, elegant wine with long finish.