As a staple element in the Ancient times, wine has been an essential companion to the great thinkers and philosophers. As a matter of fact, "Symposium" was the name of the intellectual gatherings where the philosophers of Ancient Greece would have long and profound discussions fueled by the consumption of generous amounts of wine. Therefore, for this new brand of wine, we wanted to evoke the concept of deep thinking embodied by the person of the philosopher.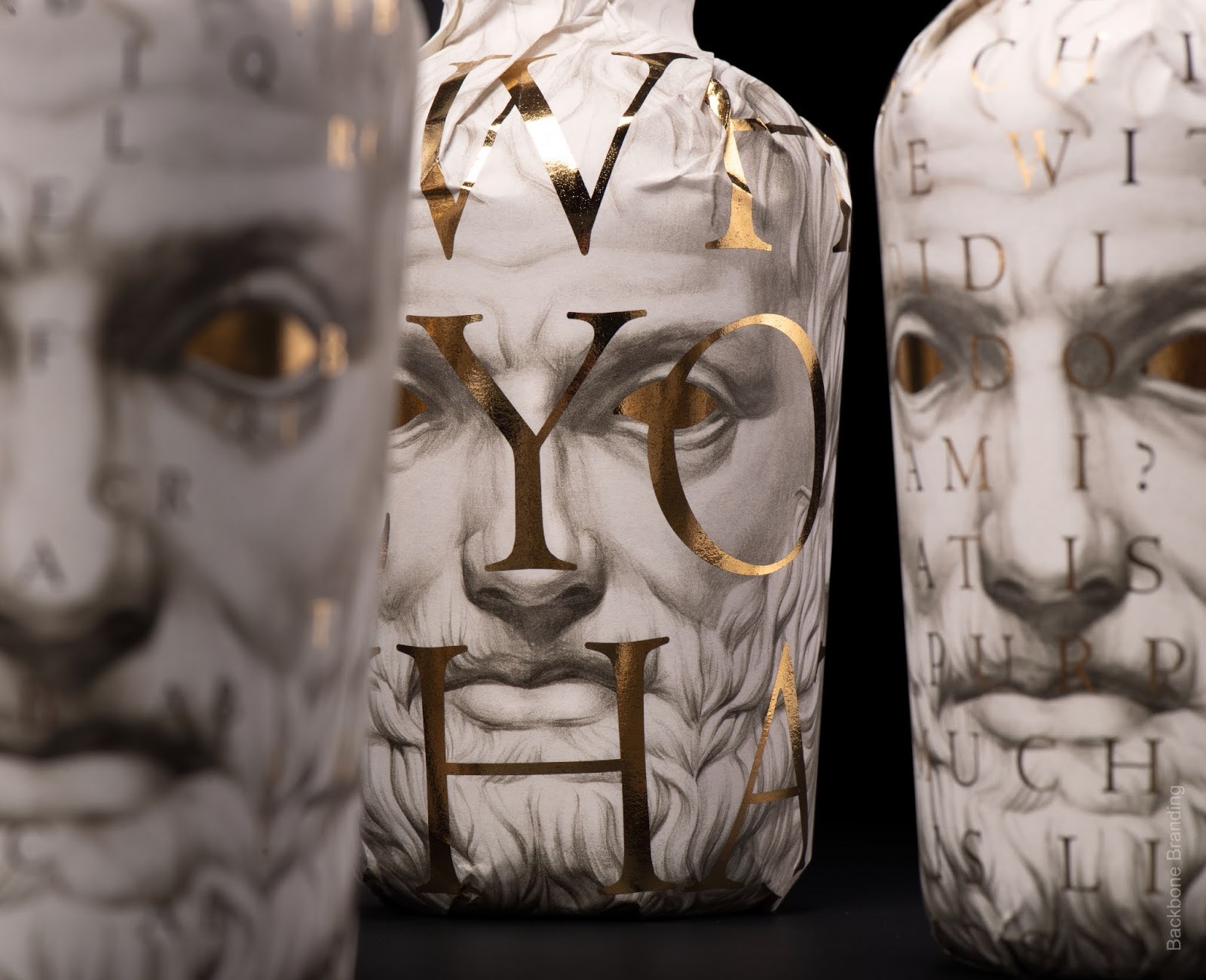 Our design portrays the face of the Ancient time philosopher on the paper packaging that envelopes our wine container. The carefully hand-drawn, black and white illustration shows the face of our inspirational thinker just as it is familiarly represented to us on old Hellenic statues.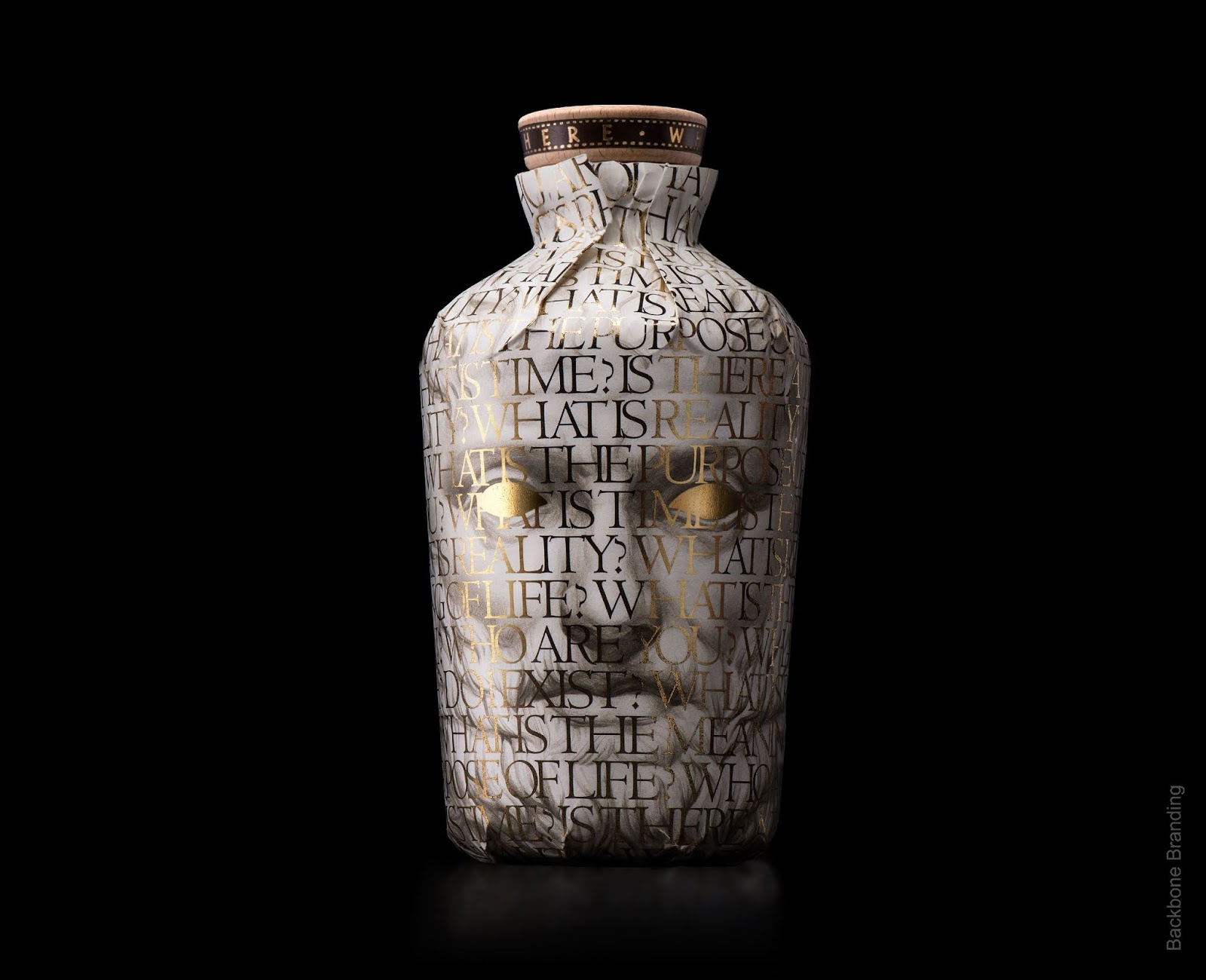 Through our design, we wanted to travel inside the mind of the philosopher. Our goal was to explore the journey that a thinker goes through during the development process of a thought. Hence, we wanted to depict and visualize the different stages of the evolution of an idea. These consecutive steps during which the idea develops and comes to maturity are visually exteriorized through expressions and emotions on the thinker's face.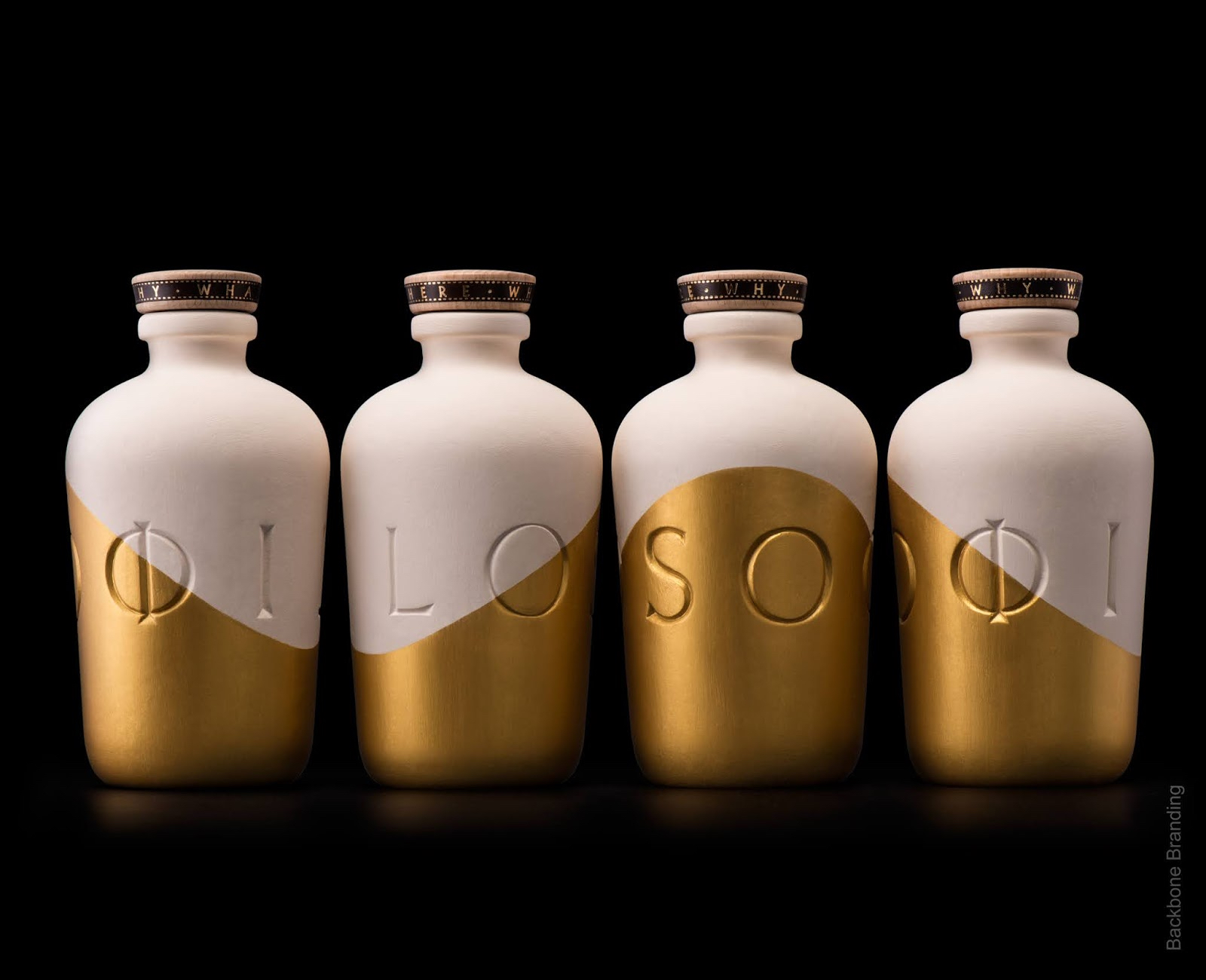 In order to portray these steps on our packaging, we have picked several types of word graphics that show the thinking process which takes place inside the mind of the philosopher and which are expressed on his face though a wide array of expressions.
More details here!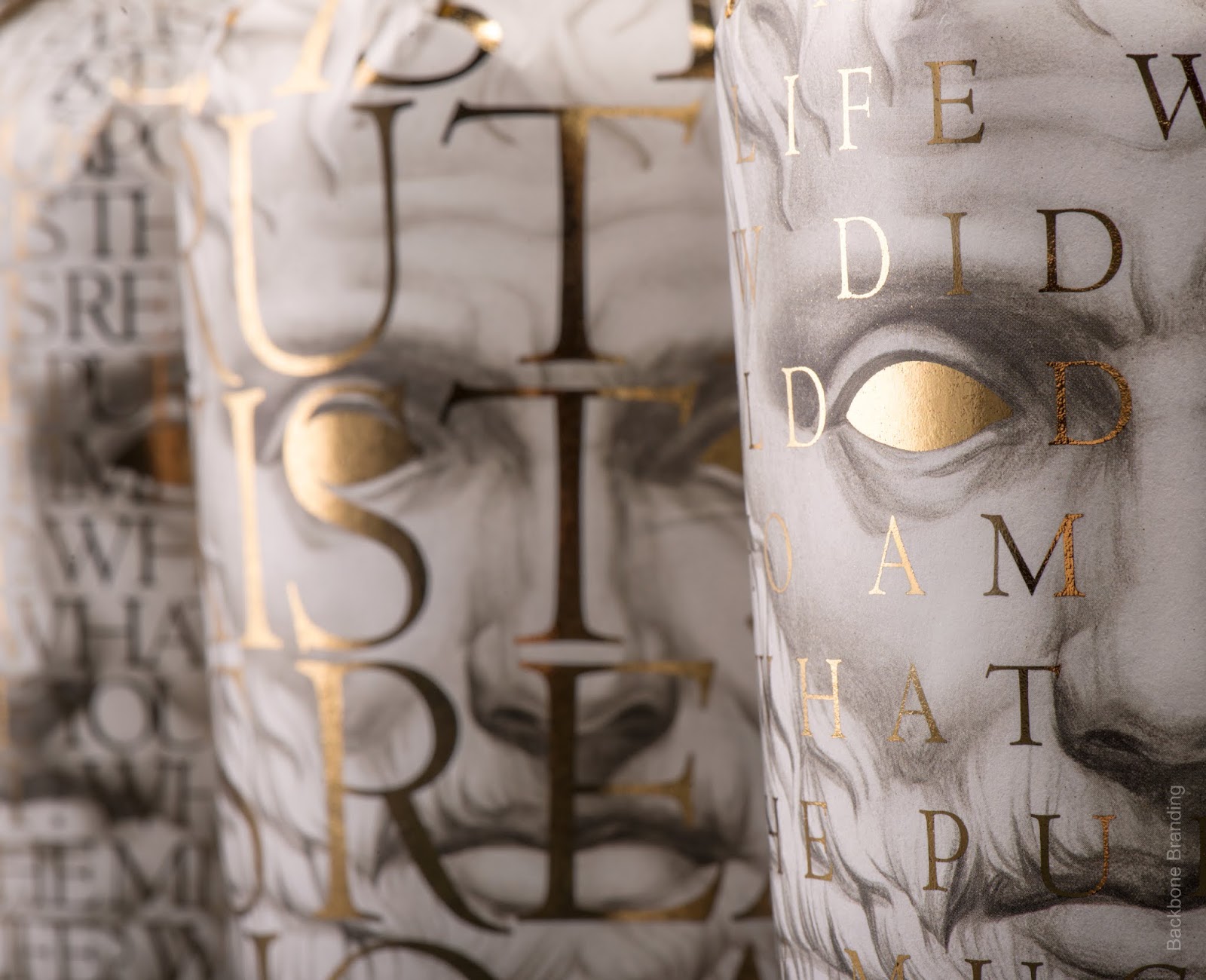 Designed by Backbone Branding
Via: Packaging of the World