Greece, a land where 300 grape varieties are cultivated, has been undergoing a 30-year wine-making revolution. Grape seeds of more than 3800 years old have been found in the Peloponnese, showing that grape-growing has a long tradition here. The quality of the wines is assured due to its 85% coverage of mountains, thus guaranteeing altitudes of 300-1000m, and the sea that surrounds it, furnishing plenty of wind too. These windy conditions also ensure that there are no real problems with pests here in Nemea.
The most important black grape grown in Nemea is Agiorgitiko, whereas up on the 700m high plateau, where the weather is always cool, Moschofilera is grown for white wines.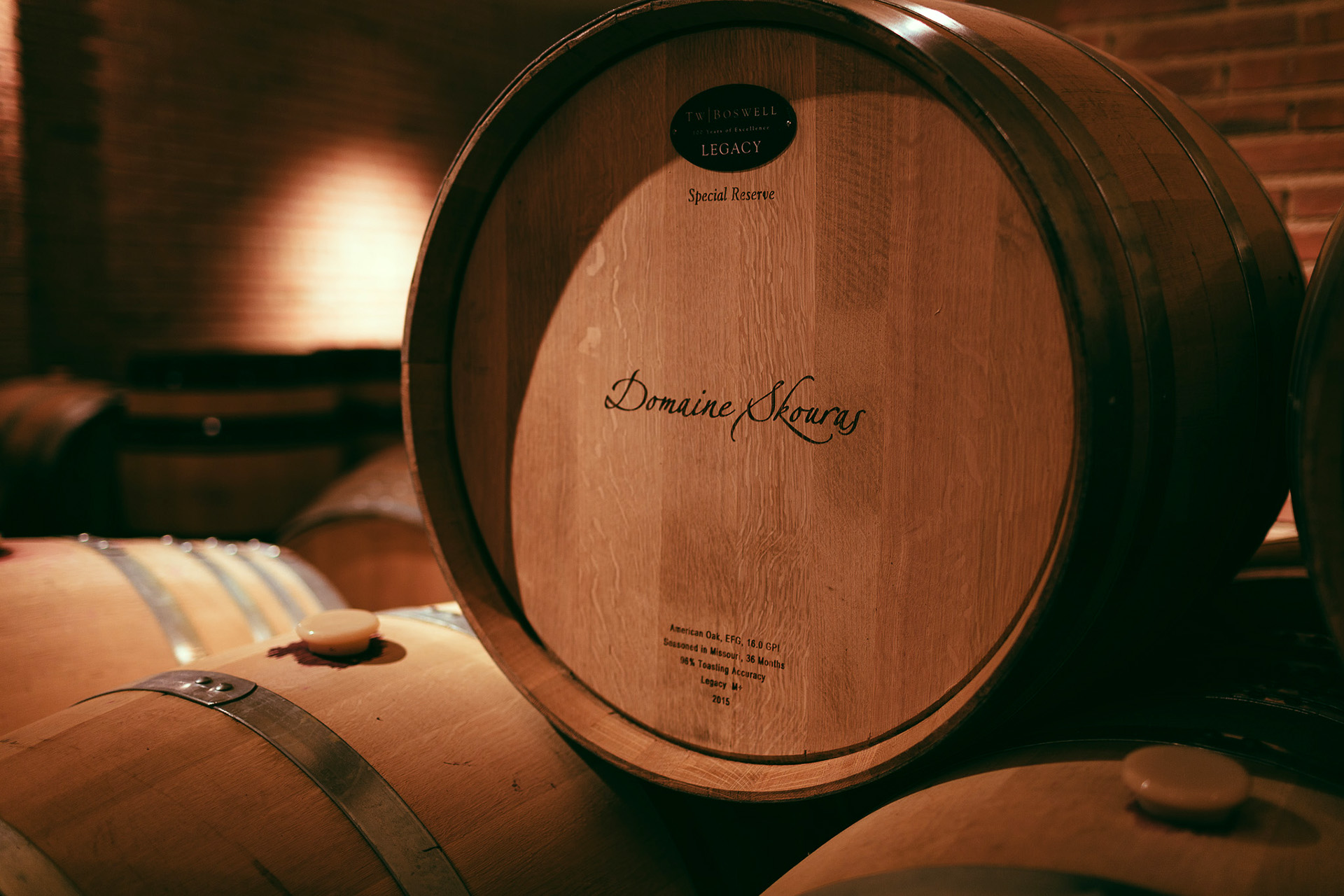 George Skouras, the owner and founder of Domaine Skouras, started working with wine when he was 18 and then went to study at the University of Dijon in Burgundy, falling under the spell of Chardonnay and Pinot Noir there. He came back to Greece in 1986 and began making his own wine in his dad's garage, leading to the creation of Domaine Skouras the same year, originally in Pyrgela on the outskirts of Argos. Later came the boutique winery in the Nemea appellation, an exciting PDO in the north-eastern Peloponnese, where he has been conducting a study on the Agiorgitiko variety. It is a high-tech, innovative winery, but they try to use minimal intervention only when and if it is needed. Set with views over the surrounding countryside, a beautiful tasting room affords views on two sides, elegant and modern, with some decor harking back to ancient times. We also learn that there is a series of caves under the vineyard itself.
The surrounding area of Mantinia also has excellent terroir and Domaine Skouras also owns some interesting vineyards here. They now own two wineries, one of which has open doors, allowing people to find out more about Greek wines, along with 40 hectares of vines and they also cooperate with a further 40 hectares.
They have both international and local varieties, as do most wineries in the region. Generally the local varieties produce wines for export whereas both are used for wines that are consumed locally.
Since 1986 they have been making a 'solera' wine in which they blend wines of different vintages together, taking some out each year and adding some new-make wine. This resulted in Megas Oenos, their emblematic dry red wine, a pioneering blend of Agiorgitiko and Cabernet Sauvignon, with proven ageing ability. George talked about the difficulties involved with creating a solera and says they began with only 500 bottles, they now make 1000 annually.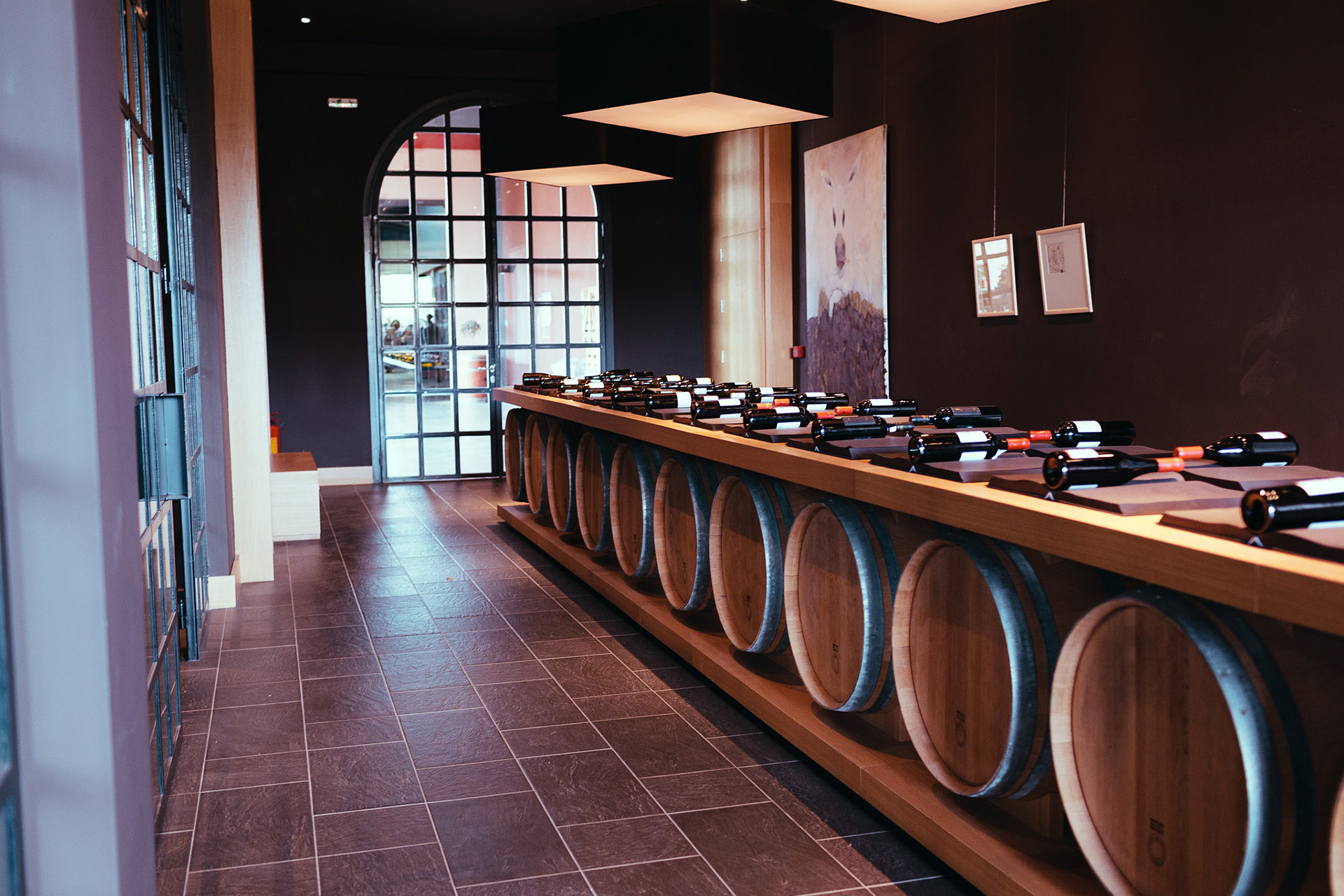 They started to produce a wine from an aromatic, fresh, small clone of Moschafilero five years ago, harvested in October, together with a wine from the red-skinned Mavrofilero. In addition, there is a Chardonnay and Malagousia blend, the Malagousia giving a slightly green character to the 'yellow' Chardonnay, along with a Viognier and a Xinomavro sparkling brut spéciale produced using the methode traditionelle.
Perhaps partly due to this wide range of varieties, he feels that Nemea in general is lacking typicity, so the region is working on this, taking 14 villages and making sub-appellations to create a greater element of terroir within the larger appellation.