The Csernyik pince, is a small artisan winery from Gyöngyöstarján at the Mátra mountains. Overture (Nyitány) is the name of the wine for which we had to make the packaging. Wine is a blending of 45% Hárslevelű, 30% Riesling, 25% Traminer . The wine is fine, summery, sunny, creating a picnic like atmosphere. Before our logo the winery had the signature of the winemaker which it used as a logo, we instead produced a new logo, but kept the signature and used as a symbol of verified by hand, this was also the winemaker wishes.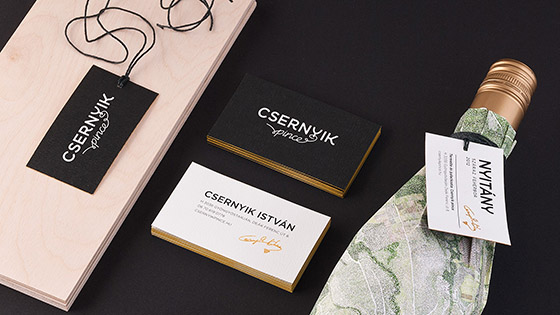 The Y-letter in the logo is built to represent a wineglass, where we have taken into account the proportions of the white wine glass, specific to the Mátra mountains where the winemakers are focused mainly on white wine production. The pince (wine cellar) ends with curling tendril that symbolically rises the wineglass.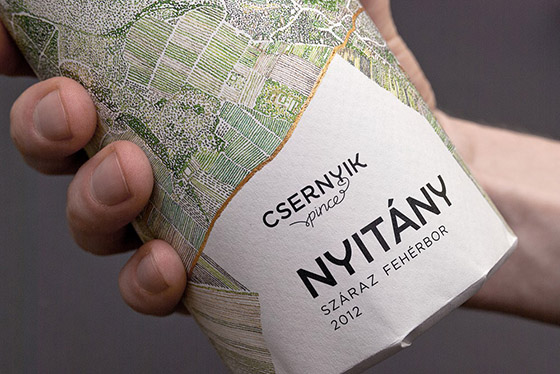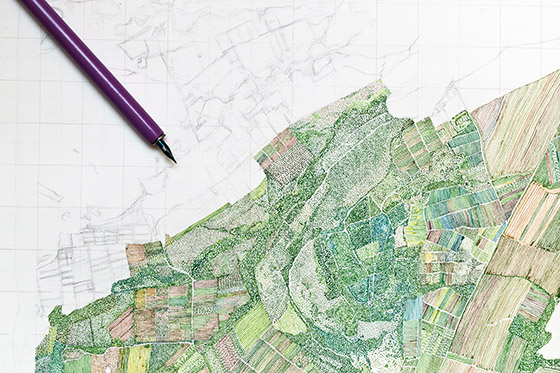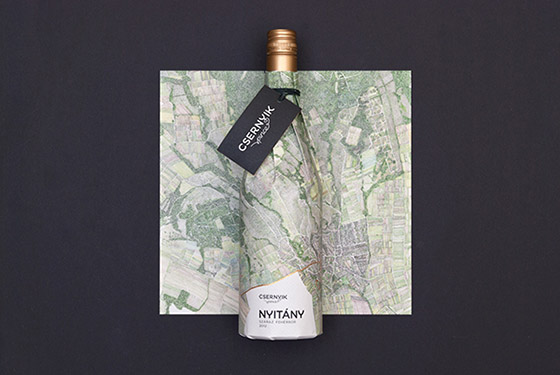 At the label and packaging we focused on the landscape. The winery has many small lands, only a few lines of grapevines everywhere on the surrounding hills, this is typical of the countryside and gives an interesting structure to the landscape. On the label there are displayed the vineyard's own grounds and the environment in which the masterpiece was born. It was important that the package is kept simple, because the label is placed manually on each bottle. An accurate map was hand drawn of the place emanating the game of the alternating fields. Manual technique was used to create the map, by this the eventuality of the surface came to focus, which occurs during the winemaking to. We took benefits and advantage of the colored inks to emanate the summer, the fresh green landscape, where you likely would go on a trip, or picnic in the company of a fine white wine. The wine is made ​​of grapes from different sites, which are then transported on separate roads to be matured in different cellars in Gyöngyöstarján settlement; all these are marked with gold.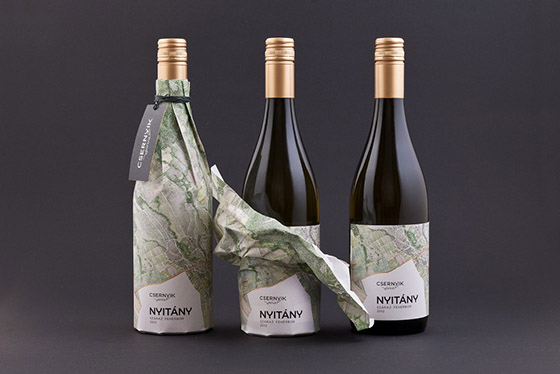 Designed by Peltán-Brosz Roland & Nóra Rohmann