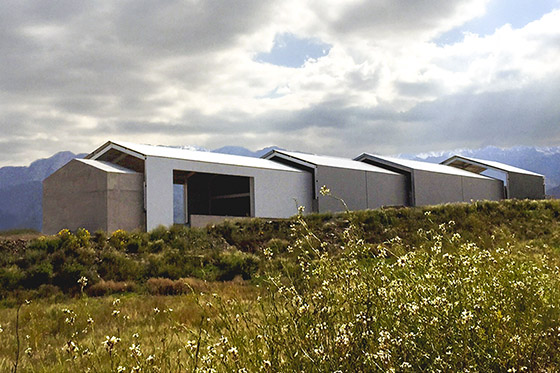 The building is a very simple structure. The aesthetic resources used to create this "telescopic barn" were minimal. The rhythmic growth varied as internal functions changed, allowing ventilation, illumination, and the complete presence of the winery in the main continuous interior.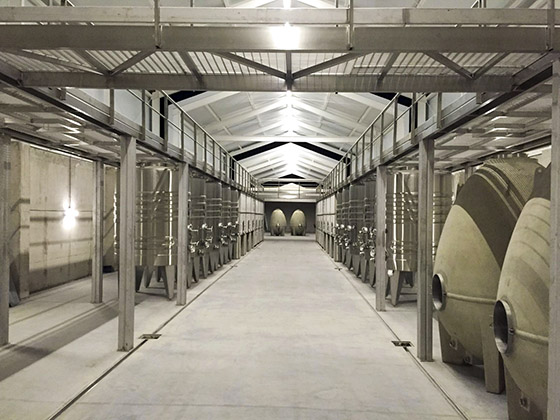 The enclosure is a large concrete pool 100 meters long, with iron metal structure and metal compound panels granting a very high thermal insulation capacity.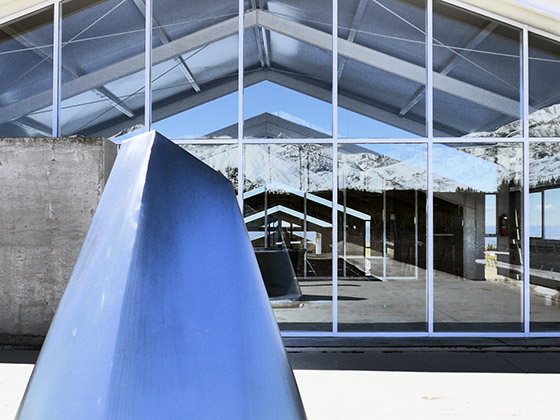 The winery's orientation from west to east allow controlled sunlight, indirect lighting and ventilation by "Venturi effect" taking advantage of the predominant Zonda winds.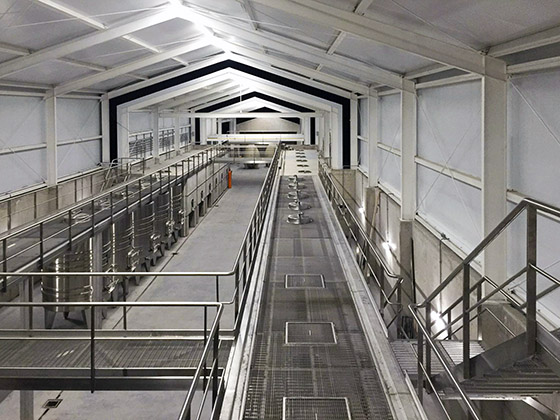 As its growth reaches the west, the general body gets into the mountain, putting the "Barrel Cellar" totally underground which increases its required thermal stability. This is ideal for barrel and bottles storage.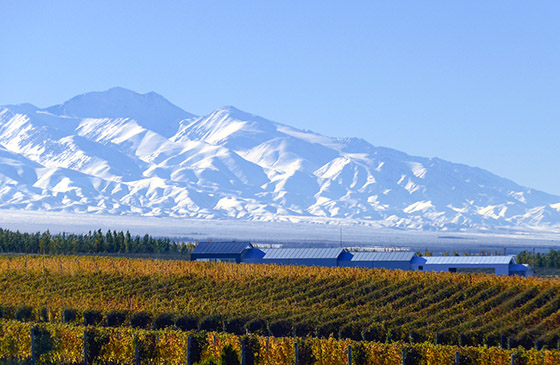 When entering the winery at the social and touristic area, it has three views with three different themes. Towards the south, the vast vineyards that transcend into the Uco Valley; to the west the majestic Andes Mountain range, and towards the inside, the perception of the winery's functionality. From here starts the walking tour of the winery, which was thought as a didactic tour where with a simple glance and walk one can understand the way a wine is naturally produced.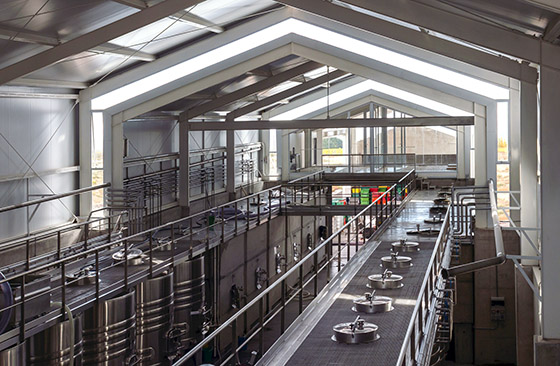 The continuous interior space in only interrupted by a glass bridge look out area, which is the lab and office of the facility. Adjacent to the main building sits a patio courtyard that holds the machine room and water tanks.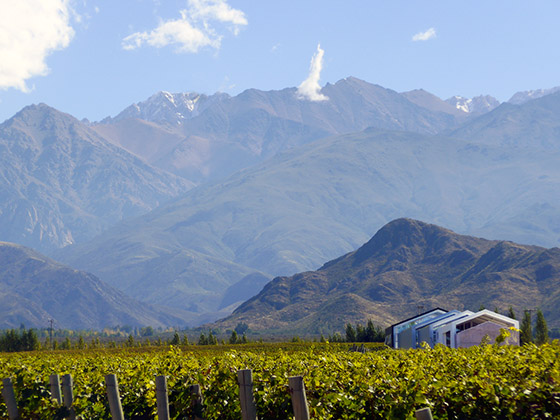 Architects: Alberto Tonconogy y asociados
Via ArchDaily