We cannot deny that there are more popular parts of Croatia, and some where we have never stopped off even though it would have been worth our while. So, I would like to bring one of these to your attention now!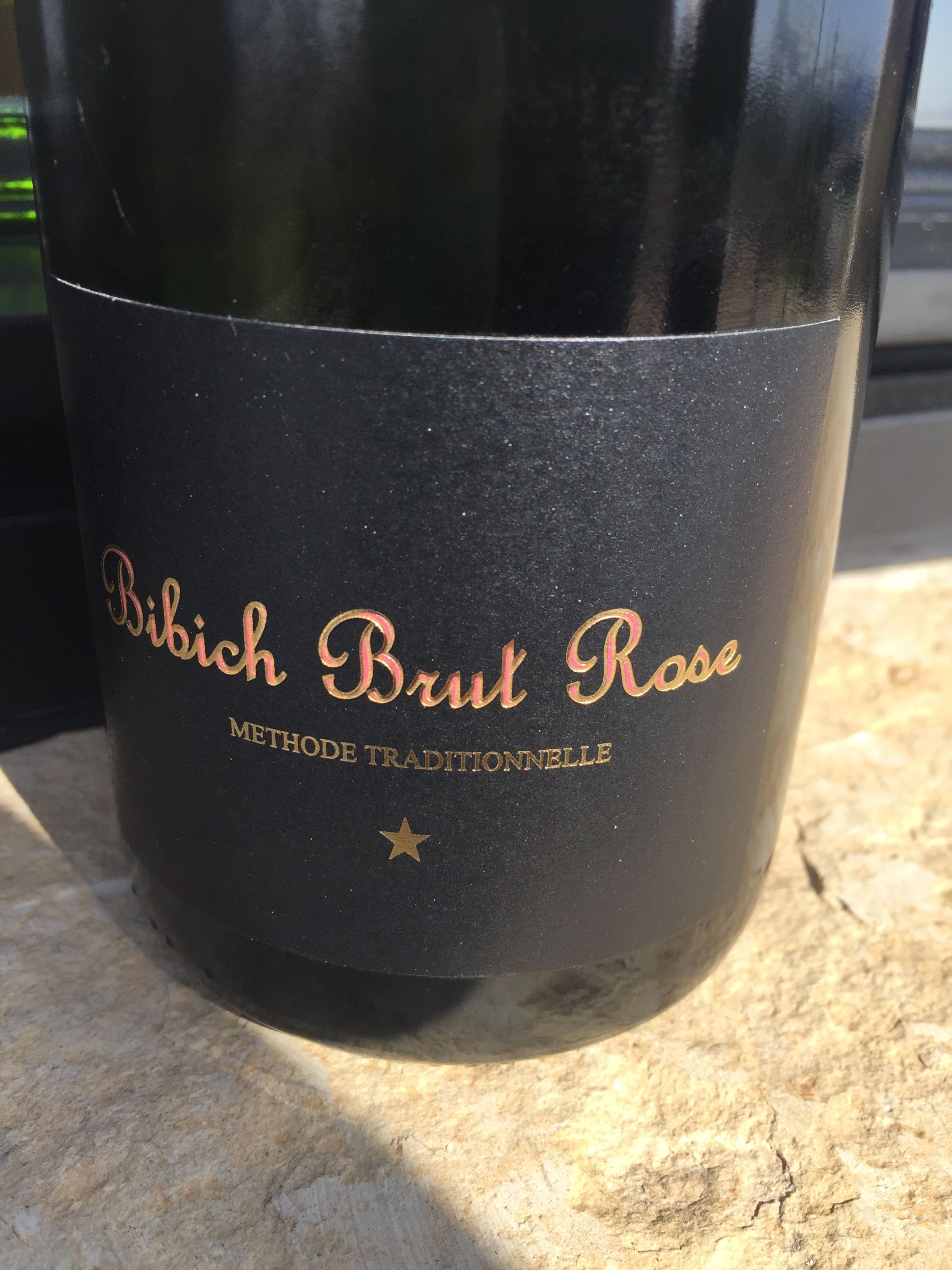 Fresh and perfect (photo: Daniel Ercsey)
By the way, mainland Croatia is a blank sheet on the cognitive map of most tourists, as everyone just drives straight through. At best, you might remember a few petrol stations, or maybe not even that. However, since the completion of the coastal motorway to the Bosnian border, you can now only see the water after you turn off down the serpentine roads concealed within the cliffs along the coast. In the past, when it took you three days to get from Rijeka to Dubrovnik, there was time to marvel at every village and beach. Now we just choose a destination from the catalogue and ignore everything along the way.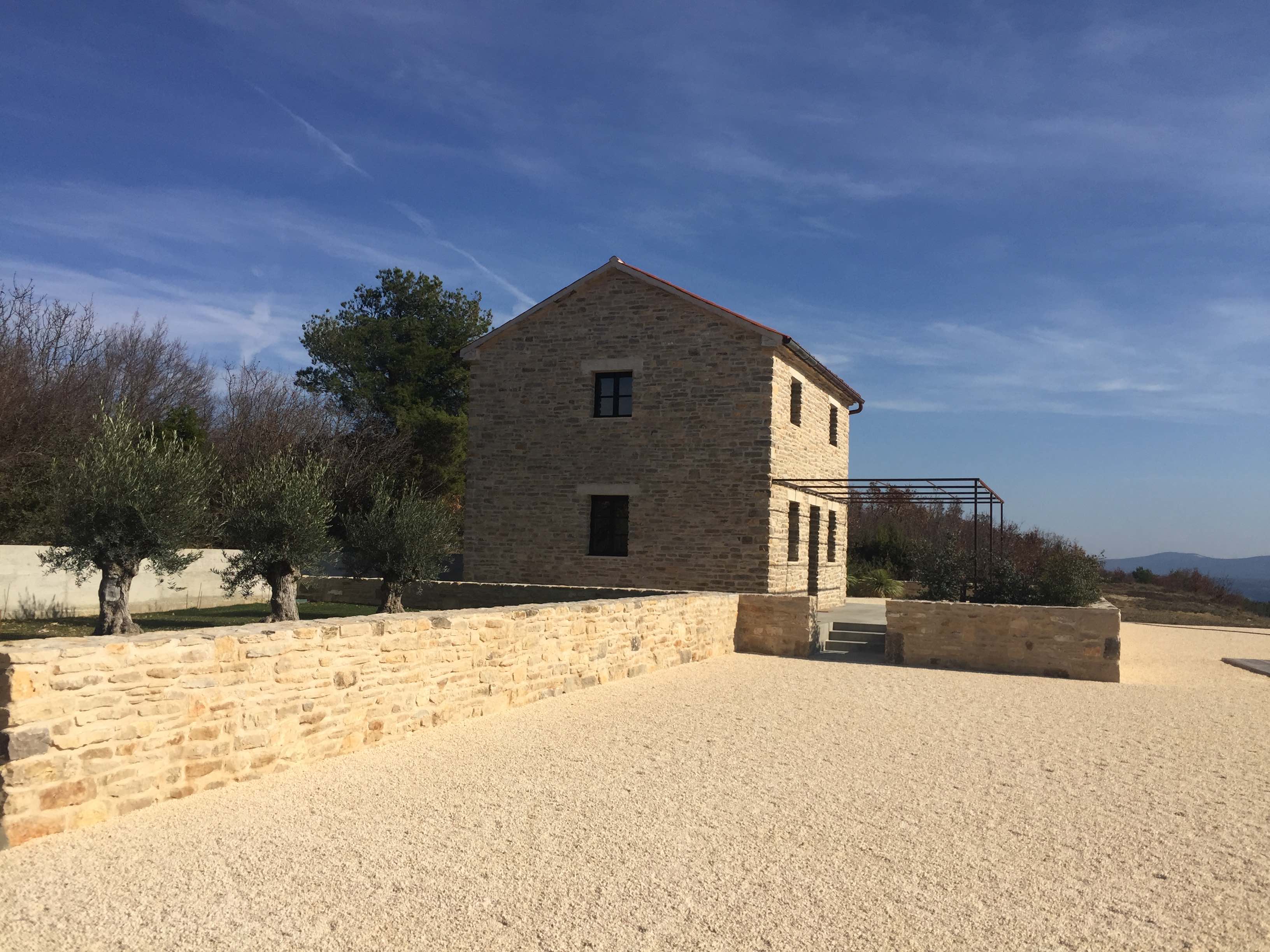 Bibich holiday apartment for rent (photo: Daniel Ercsey)
Well, I don't really want to lament that fact, but I'm writing this long introduction so that in the euphoria of the post-COVID-19 border openings, we don't simply go back to just where we left this headlong dash that we sometimes call life. Until now, if we went to Dalmatia on holiday, it is almost certain that the Split-Makarska (Trogir, Primosten) duo was hovering before our eyes. The more enterprising may have got as far as Dubrovnik, some may have ended up on the Peljesac peninsula and Korcula (and what great wines they have there!), but few people stopped in Sibenik and the majority of one-day excursions largely avoid the area. The only exception is the nearby Krka River and its famous waterfall, which yachts even sail up to from the sea, with tourists just staring at their belly buttons thanks to all the beer they've consumed.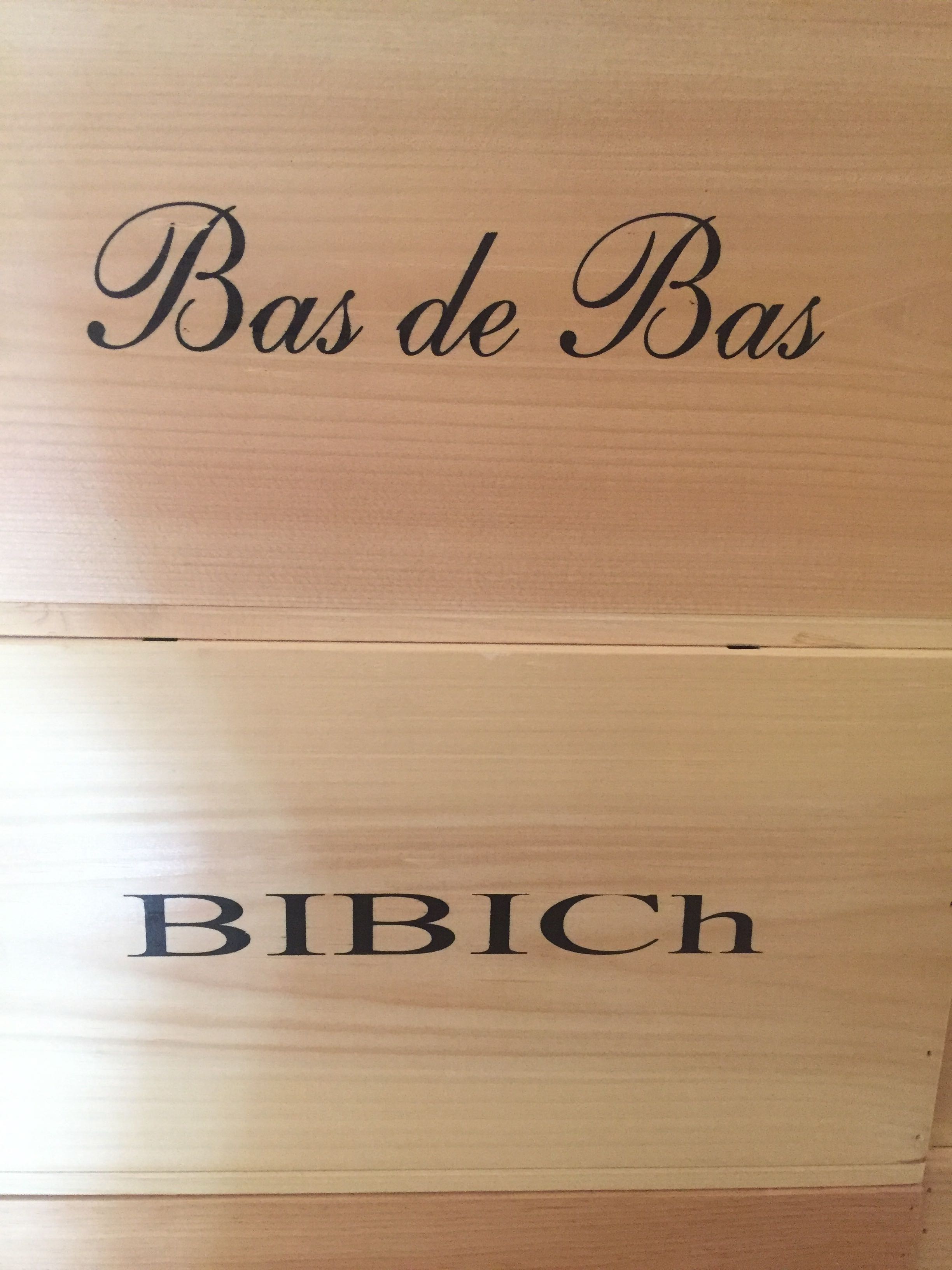 Photo: Daniel Ercsey
First of all, don't let this scare you off! The Krka waterfall is beautiful, especially if you walk along the marked paths on both sides of the river and even sail over to the Franciscan monastery on the small island of Visovac to stroke the placid peacocks walking around its gardens. Admission to the national park is not expensive either and, if you bring your swimming costumes, you can also take a dip in the ice-cold river below the waterfall, which is not a bad thing in the summer heat! On the other hand, if you follow the river further down towards the sea, it first widens out into a lake, with small beaches and inexpensive little restaurants tucked away in the villages on its shores, and then, after it narrows again, the fjord-like bay of Sibenik suddenly appears before you. The bay only has one narrow exit to the sea, which is actually the Krka estuary, where salt and fresh water irrevocably mix. There is a fortress built on a tiny island guarding its entrance with the town hidden behind – the ideal port, with so many saints.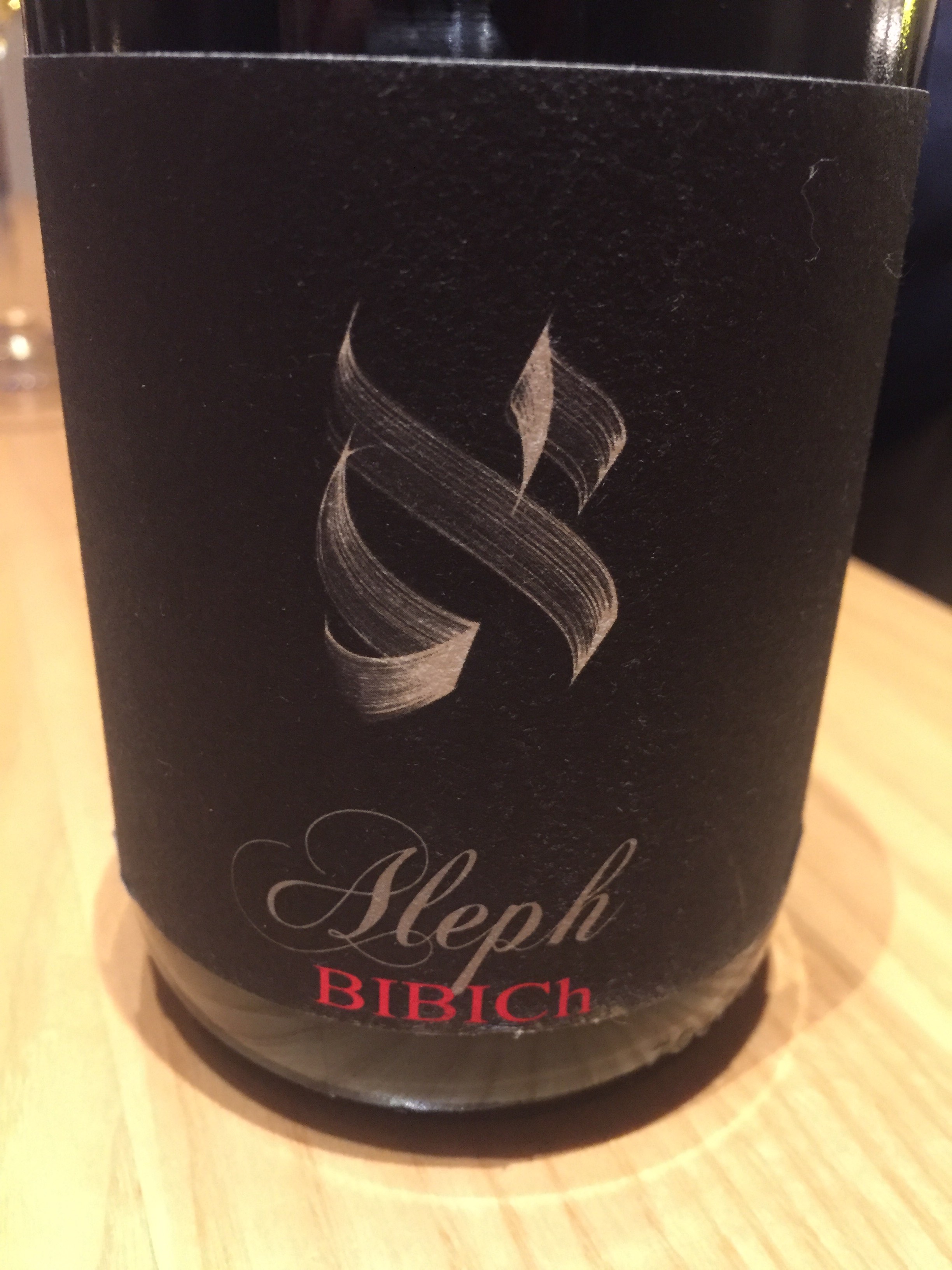 The famous red wine named after a short novel of Borges (photo: Daniel Ercsey)
As was typical in this region, in the Middle Ages, it belonged to the Hungarian Kingdom and to Venice, followed by the Habsburg period, with a small Napoleonic detour, before the notion of Yugoslavia finally gave way to present-day Croatia. The town's main attraction is the Cathedral of St James, whose construction began in the 15th century, based on the plans of Juraj Dalmatinac, but was not completed until 1505. If you stay here overnight, it's worth exploring the town market south of the old town. Here you can not only buy fresh fruit and vegetables but can also get local olive oil and fig jam, as well as fresh sea fish and mussels at dawn. The mussels come from the mussel beds located at the confluence of the fresh and sea water.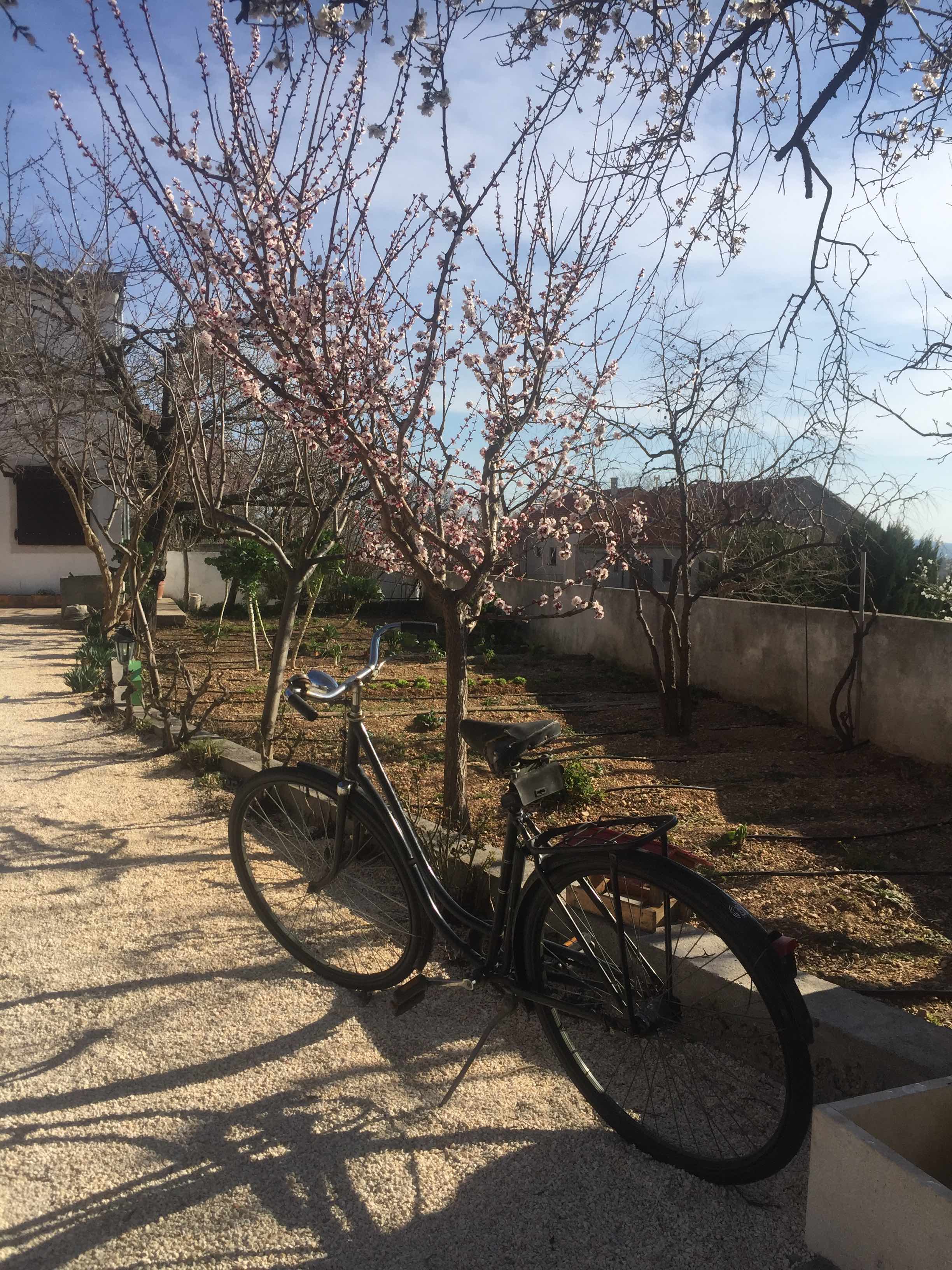 In the yard (photo: Daniel Ercsey)
So that was the teaser, now for the wine. Although Peljesac (Plavac Mali, Dingac, Postup) and Istria (Malvazija) tend to represent the wines of the Croatian coast, let's go beyond these stereotypes, especially since Allen Bibich, one of Croatia's most famous winemakers, lives and works nearby! Russian billionaires go to the estate by helicopter to buy his wines. A red wine called Bas de Bas, with a price tag of around €75 is one of the most popular and best-known Croatian wines, while the legendary Aleph is perhaps Croatia's most expensive wine, priced at €150, that's if you can get your hands on it. To tell the truth, it's best to buy Allen's wines on the estate, in a village called Pastovo, not far from the Krka waterfall. So, if you decide to go and visit, prepare yourself for lunch or dinner, because, on the Bibich Estate, meals are at least as important and vital as wine!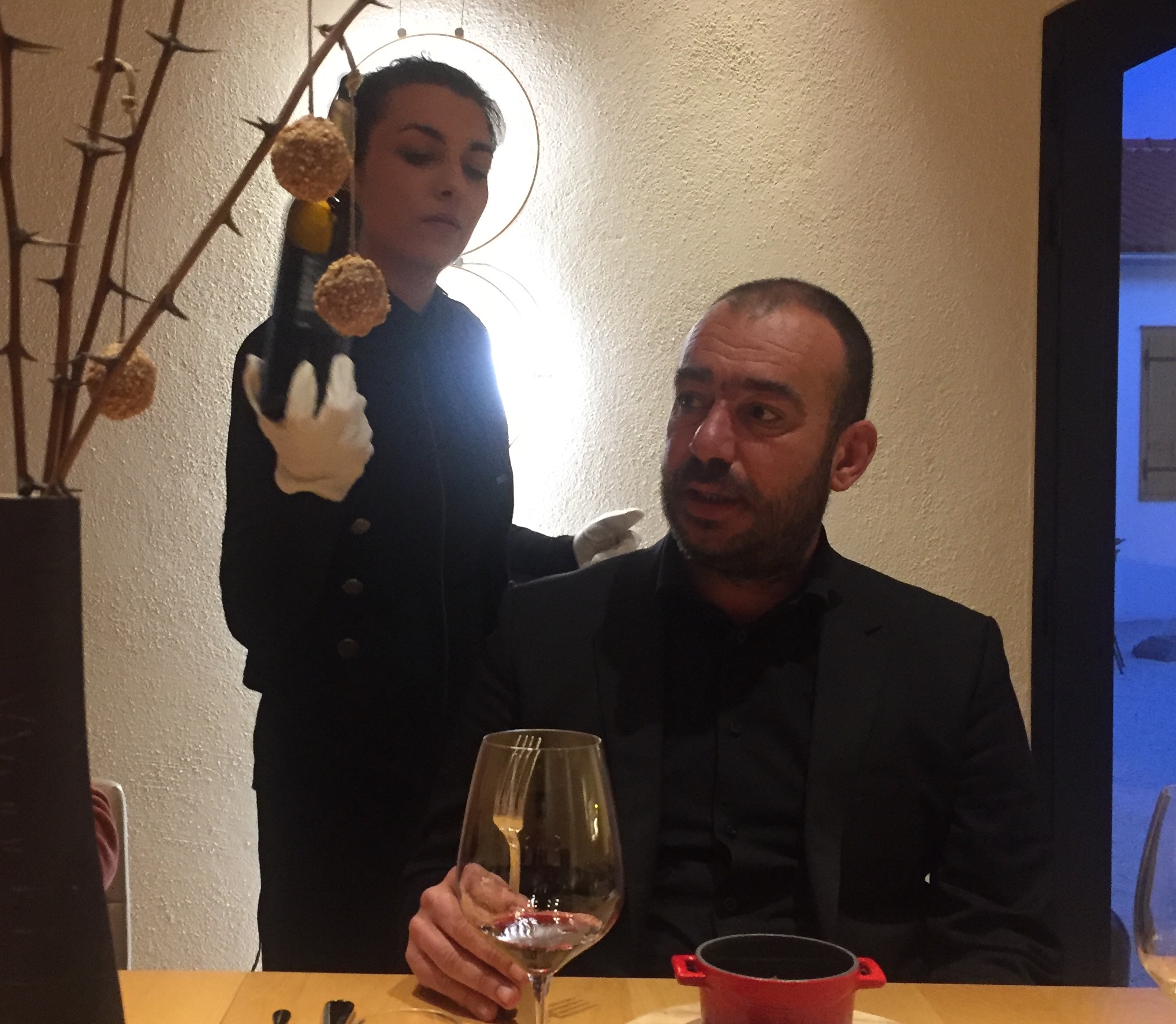 Allen Bibich (photo: Daniel Ercsey)
Sitting in the courtyard, sometimes Allen Bibich himself is serving (which is rare), while his wife Vesna is in the kitchen cooking. However, don't forget to book a table well in advance, perhaps even weeks beforehand, as the €150 lunch menu (including wine) or the €300 dinner (also with wine) sell out more quickly than tickets for a U2 concert! And what the Bibich family is offering is no something pretty special! Unique dishes and unique wines, and everything from the best quality ingredients. Moreover, if you're lucky enough to have Allen dining with you, you can experience how a macho winemaker, at first glance perhaps only reminiscent of Jason Statham grafted onto Jean-Paul Belmondo is slowly transformed into a graduate of comparative literary theory. Although still macho, he is now also a very lovable intellectual who is not only capable of naming his favourite wine (Aleph) after a Borges short story, but also when suddenly attacked by a fit of good spirits, cracks open a bottle of 1914 Massandra for his guests, who are speechless from shock. I'm not joking, I experienced the latter myself!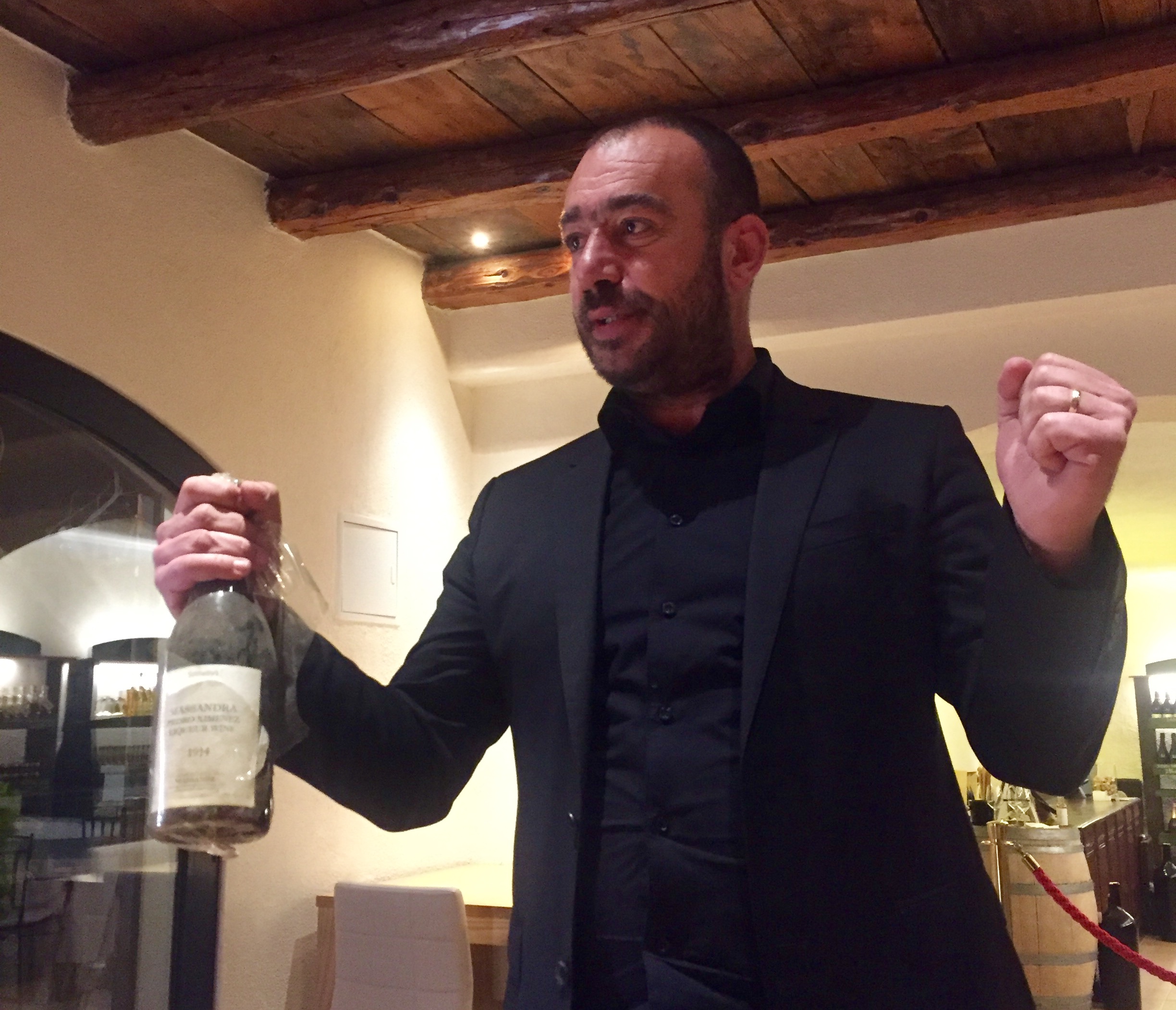 The 1914 Massandra in Allen's hand... (photo: Daniel Ercsey)