The winery Agropecuaria Vallefrío Nueva from Albacete (Spain), launches new products.This new family of wines "8 Lunas" has two aging and four young wines. All of them aimed at export, mainly for the German and Asian markets.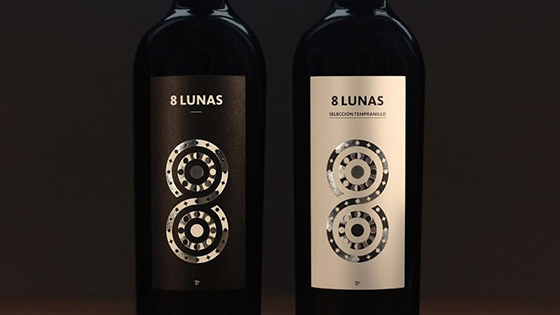 These wines make reference to the lunar phases: New Moon, New Crescent, First Quarter, Waxing Gibbous, Full Moon, Waning Gibbous, Last Quarter and Old Crescent.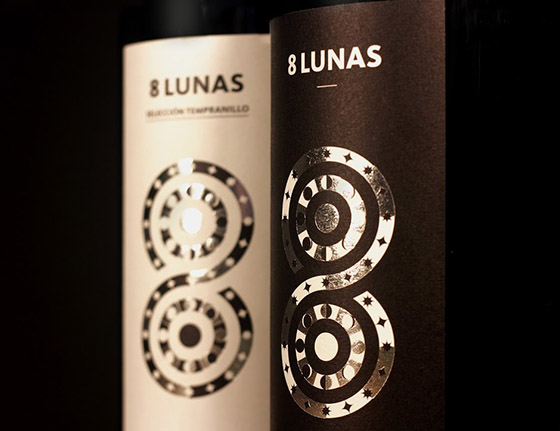 The identity draws inspiration from the moon phases in order to create the design of the bottles and labels.
The label shows the different phases of the moon around the earth with a star constellation to draw the number 8, allowing for some movement and dynamism to the complete combination.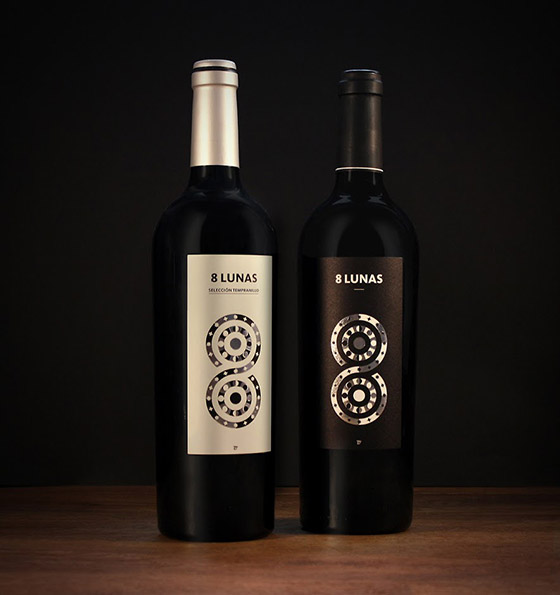 Designed by Vibra
Via: Packaging of the World