Ancient Thrace really sounds like the place to be. The mysterious Thracians were masters of wine, song and gold; they sported lurid tattoos and indulged in drugs; they worshipped Dionysus in orgiastic rituals in settlements often located around cave systems and sacred springs; they were artists and traded jewellery. Orpheus, the musician and underworld explorer, was a Thracian. Need I say more?
In the days of ancient Thrace, wines and vines were the main source of trade. Indeed, many of the fabulous Thracian treasures surviving today are related to wine. Wine-making could almost be considered mythical as the cult of Dionysus (the Roman Bacchus), the god of wine, ecstasy and sensual freedom has its roots in Thrace. Wine played a central role in Thracian life, whether before fighting, dancing, seeking inspiration or simply enjoying freedom.
Homer was also inspired by Thracian wine, although the wine he drank was quite different to what we consume today – thick and sweet, drunk diluted with spring water. Plato said that the Thracians
"drink wine completely undiluted, and believe they are engaging in a fine practice by pouring it over their clothes".
It is believed that ancient varieties, such as Mavrud and Melnik, were already growing on the slopes of southern Bulgarian more than 5000 years ago. Mavrud is still commonly planted in the area – a late-ripening black grape used for both varietals and blends, it can produce strapping, spicy, tannic wines with good potential for ageing. Legend has it that Bulgarian ruler Khan Krum ordered all the vineyards in his realm burnt. However, a lion escaped from a cage and attacked his daughter. A fearless young man fought and slew the lion. Naturally, Khan Krum wished to reward the hero and sought him out. Mavrud's mother came forward and admitted that she had secretly saved a vine and made wine, which was the source of her son's courage, i.e. he was drunk. Khan Krum ordered the vineyards replanted and this is said to be the origin of the grape's name.
Despite such auspicious beginnings, the present Bulgarian wine industry is really less than 100 years old. It began with small wineries producing wine for themselves, who then joined forces to form cooperatives. Huge growth in exports led to rationalisation and the industry was soon controlled by state monopoly Vinprom. Local varieties were replaced in the 1960s with massive plantings of international varieties. By the 1980s, Bulgaria was one of the world's largest wine producers, pumping out gallons of everyday wines to earn hard currency. In the 1970s, Bulgarian wine was popular with Brits after a bargain. Of course, they also exported to the USSR, but Gorbachev's crackdown on alcoholism led to many vines being ripped up and vineyards simply abandoned. After the fall of Communism, wine-making declined further.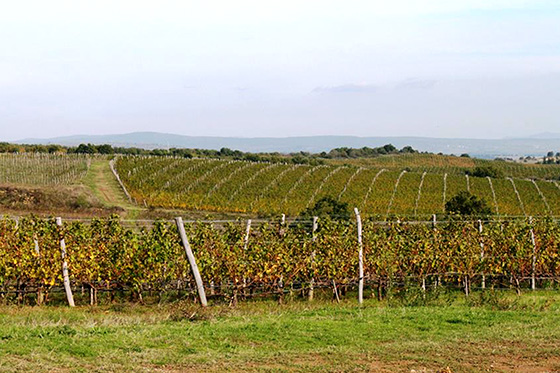 The ancient Thracians would be pleased to learn that wine production is now experiencing a renaissance with wineries springing up all the time. In the Thracian lowlands, for instance, there were no wineries in 2000, simply grape cultivation, popularised in the 1980s; however, the region now boasts nine wineries, producing quality wines and winning awards worldwide. Bulgarian wines are beginning to regain their former reputation for robust, fruity wines and are increasingly seen on foreign supermarket shelves. Large wineries, such as Domaine Boyar with its capacity of twelve million bottles per year who supply wine to Tesco in the UK, Italian-run Edoardo Miroglio, Terra Tangra and Castra Rubra (the last two both consulted by Michel Rolland) rub shoulders with small boutique wineries, which can be found in the most unlikely of locations. Bratanov Winery and Ivo Varbanov produce wine in a decrepit-looking former sewing factory, Thracian Wine now rebranded as Villa Bassarea is located in a warehouse near a petrol station and Chateau Kolarovo and Malkata Zvezda are in former cheese factories!
So what happened in the intervening centuries?
This part of the world was overrun and plundered by Romans, Goths and Huns, Bulgar Khan Krum arrived in 815 and Plovdiv, the largest town in the region, became a strategic outpost of the first Bulgarian Empire. Constantinople, Bulgars, Latin Crusaders and five centuries of Ottoman rule followed. Bulgarian Tsars commissioned magnificent churches and monasteries. At one point in the Middle Ages, Bulgaria was one of Europe's most powerful states. However, Turkish rule, as you can imagine, was not too beneficial for the wine industry, nor indeed for its people – many girls were taken off to Turkish harems and boys trained to be janissaries. The country was effectively sealed off from western progress; the modern Bulgarian state only came into existence in the late 19th century.
The South Sakar region is bordered by the Stara Planina Range, Sakar Mountains and the River Maritsa. It is a wild region of diverse landscapes and remote, scattered villages. You can still see old ladies in black headscarves toiling in the fields and donkey-drawn carts on the 'main roads'. Decrepit factories and warehouses from the Communist era appear every so often as you drive along bumpy, potholed roads. Tobacco grows here, interspersed between the vineyards, and you can see it drying in plastic-covered greenhouses. It's fertile land too, and well-known for its excellent fruit and vegetables. But for the vineyards, the ancient Thracians wouldn't recognise their mystic homeland.
There's a cluster of wineries around Harmanli, where you could stay at the Prikazkite Hotel, which has a large restaurant, also known as the 'Mecca of pop-folk' where Chalga, a distinctive contemporary pop-folk is performed regularly. Breakfast is still cooked from a menu - no buffet here, so you could try the 'French poached eggs' which turned out to be fried eggs with some kind of herby sauce. Experience the local atmosphere and food in town at the family-run restaurant, Uykata, where they serve hot, pickled peppers with the soup. Nature-lovers could also visit the waterfalls at Kyumyurluka and Kuru Dere and the Karakolyuvata Kashta cave.
If you pay a visit to Edoardo Miroglio and stay at their boutique Hotel Soli Invicto, perched on top of a hill with views of vine-covered rolling hills, you could visit the regional history museum in Sliven, the Blue Stones nature park, the valley of the roses in Kazanlak or the nearby charming villages of Ichera, Zheravna and Medven.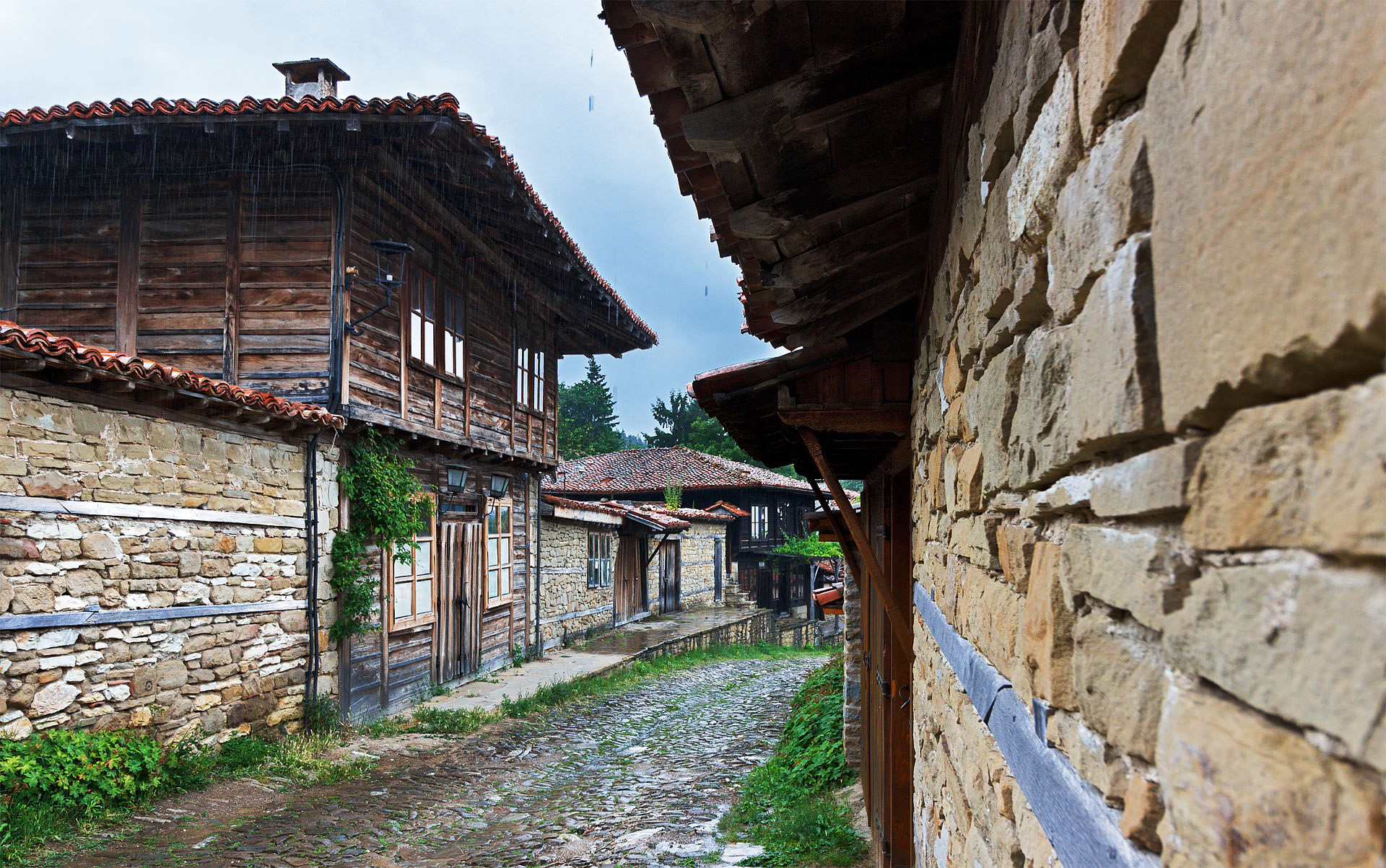 Relax in the spa town of Hisar, famous for its healing waters since Roman times and visit the ruins.
Plovdiv, the main urban centre of the region is well worth a visit too. Built on seven hills, like Rome, although you wouldn't realise it as the Communists flattened one and four are nothing to write home about, its baroque old town atop a hill and mostly restored to its 19th century appearance, is clustered full of houses with jutting eaves and brightly painted facades. There are art galleries, cafés and ruins aplenty. A well-preserved Roman amphitheatre sits up on the hill too; there are Thracian, Roman, Byzantine and Bulgarian relics scattered throughout the town, some even built into the spa of one of the hotels. Pay a visit to the ethnographic museum, which houses equipment for wine-making and distilling attar of roses. For those in search of culture, you might be interested to know that the first Bulgarian publishing house was founded here in 1855. This might inspire you to dip into some Bulgarian literature. Read Kapka Kassabova's 'A Street without a Name', her memoires of growing up in the final years of Communism, or Deyan Enev's surrealist collection of stories, oddities of Bulgarian imagination and reality, 'Circus Bulgaria', which incidentally was translated by Kapka.
Haunting music from the Le Mystère des Voix Bulgares ladies' choir may motivate you to visit the nearby Bachkovo Monastery founded in 1083.
The Renaissance Boutique Hotel offers unique rooms and wooden floors or Hebros a two-centuries-old mansion in the old town has a spa and slow food restaurant serving innovative Bulgarian cuisine. If you fancy something more local and down to earth, then try Malak Bunardzhik, ul. Volga 1, where you can eat in the garden or listen to live music.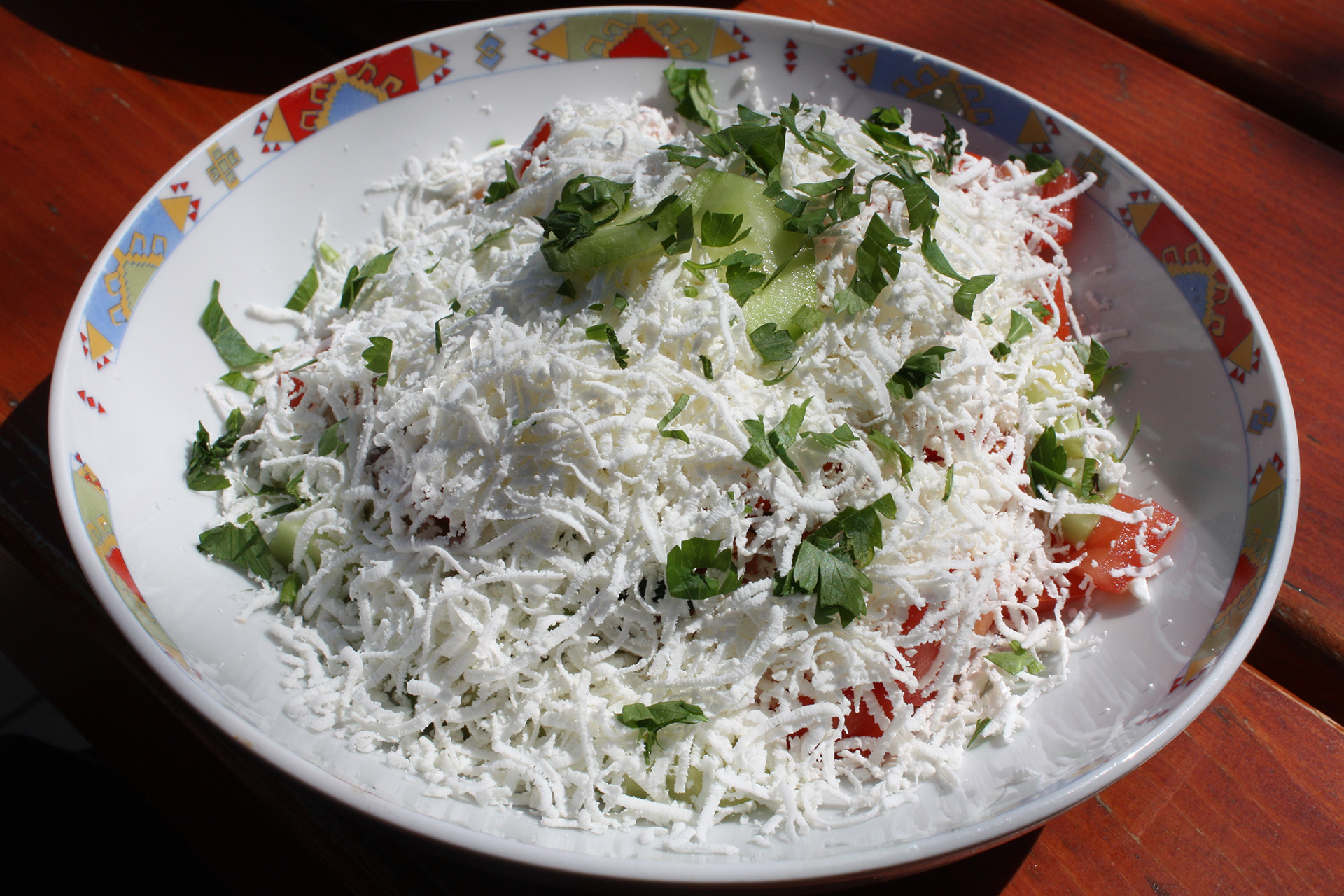 Bulgarian food is heavily influenced by the cuisine of its neighbours, Turkey and Greece, so there's plenty of grilled meat, shish kebabs and salads. Expect schopska, a salad of tomatoes, cucumber, green peppers, onions and white cheese, to appear on the menu rather often. Bulgarians will wash this down with a glass of rakia, the local firewater, as they say this increases your appetite and you may need this help as portions are huge! If you're still hungry while out and about, you could try the flaky cheese pastry, banitsa. Don't forget to try the wonderful yoghurt, perhaps at breakfast. Drinking yoghurt, slightly salted, is also popular.
One final piece of advice. When requesting something, make sure you're not confused by your interlocutor wobbling their head from side to side. They're not thinking or annoyed with you, this actually means 'yes'.