When Giuseppe Benanti revived his old passion and started to bottle and sell his wine internationally in 1988, there were only four producers on Etna, now there are approximately 125, 98% of which come from outside the area. However, they see each other as colleagues, not competitors, as they are all producing wine from different terroirs.
The Benanti family moved from Bologna to the Catania area in the eighteenth century, and Giuseppe's namesake began production of wines on the slopes of Mount Etna at the end of the 1800s. However, in the nineteen-sixties most of Etna's vineyards were abandoned, perhaps a blessing in disguise, as many escaped replanting, thus preserving genetic diversity. In the eighties, Giuseppe Benanti and other pioneering winemakers started to produce wine again, but according to different rules. At this time, the wine often achieved alcohol levels of 16-18% and people were generally growers, whereas now they are producers of quality wines.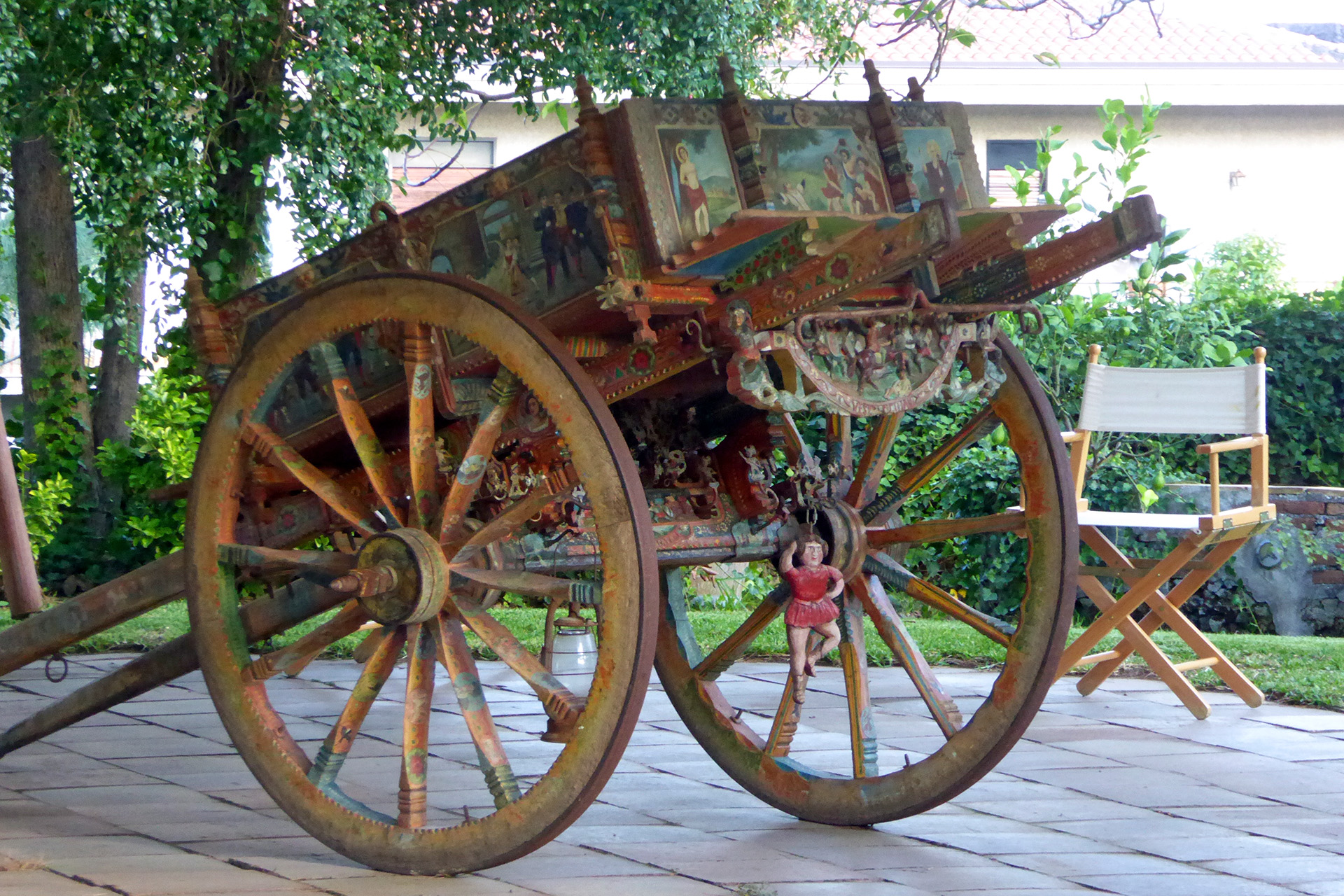 Giuseppe invited experts from Asti and Bonn to advise him and they decided to produce wines strictly linked to each terroir. His philosophy is follow your heart, and respect the soil, the place, the terroir and the seasons; they are a traditional winery, as evidenced by their beautiful buildings, including an old 'palmento', but also modern and dynamic. Giuseppe has made extensive studies of Etnean soils devoted to viticulture and investigated old indigenous clones and new vinification techniques to combine the ancient flavours with modern oenological practices. Indeed, the winery has already patented four indigenous yeasts.
He was joined three years ago by his twin sons Antonio and Salvino.
They focus on the traditional Etnean varieties of Nerello mascalese, Nerello cappuccio and Carricante, of which they also make a sparkling version. However, they do not make rosé, because, as Giuseppe says, they don't want to be followers. They used to have a bigger range of wines, but make just eight now, usually varietals. If they do make a DOC Etna blend, then they add at least 10% Nerello cappuccio, so it is at least meaningful.
One threat they see to the Etna 'brand' is that many producers release their wines too early, which they feel doesn't do justice to Etna. They are trying to resist this trend and release their wines after a minimum of 47 months and would like to see an obligatory minimum of say 18 months.
In addition to their vines on Etna, including some pre-phylloxera Nerello Mascelese up on Monte Serra, they have invested in vineyards close to Syracuse, home of Nero d'Avola – before it spread to the rest of the island - and Moscato di Noto, and also on Pantelleria, where they produce Passito di Pantelleria.
The grandiose room where we had lunch is lined with paintings, which form the basis of their wines' labels. Antonio jokingly informed us that Bacchus had his head cut off as they ran out of paper!