Cover pic: Daniel Ercsey
Last spring, we had already envisaged a hike on Vashegy, which of course came to nothing, blown away by the pandemic and a rogue stroke, but what goes around comes around. In the meantime, we also tasted some Vashegy!
Pécsi Borozó's last spring report on Vashegy features in its top 10, one of its most successful articles this year. Moreover, last spring, we poured more than a hundred Kékfrankos, so it was a given that we would go deeper into the variety and region in the long run, since the Austrian Eisenberg DAC is just on the other side of Vashegy; and this is where the most expensive Kékfrankos from some brothers-in-law comes from too.
So, I had plenty to do, but I was intrigued by Vashegy, so I had a look through my wine fridge. Let's see what I found:
Mittl pince Kékfrankos 2019 I 83 points
Medium ruby colour in the glass. On the nose, it has a hint of violet, lavender, plum, clove, sweet spices and medicinal herbs. Fresh acidity on the palate with medium body and cherry flavours to the fore, although there is also a floral note and hint of tannic bitterness. Very drinkable, well-made wine with short to medium finish.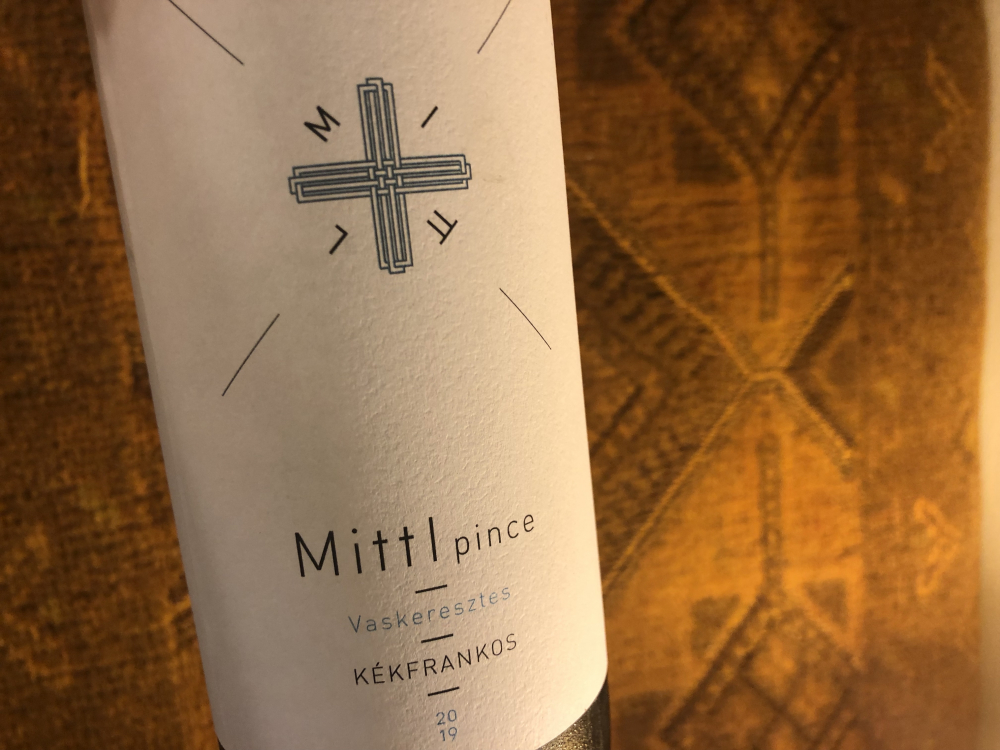 Photo: Daniel Ercsey
Mittl are located in Vaskeresztes, they have about ten hectares on the hill, so are a relatively big player, although also new to the field, at least I hadn't heard of them until my tour of Vashegy. If you want a well-made quaffable wine, you won't go wrong with them, but I'll have to taste the whole range to make a more informed judgement.
Garger Kék 2018 I 90 points
Medium ruby in colour. On the nose, juicy fruit, ripe cherry, sour cherry and a hint of plum. Medium-bodied on the palate with a firm structure, tightly wound tannins and vibrant acidity. Overwhelmingly fruity with an exciting, extremely long finish. A real pleasure to drink!
Garger Kék 2017 I 89 points
Medium ruby colour. Classic red wine notes on the nose, with plenty of red and black berries, blackberries and raspberries, cherries and medicinal herbs. Lavender appears for a moment too. Perfectly proportioned with bright acidity and lovely tannins, the oak remains in the background, with just a hint of vanilla. Fruity and ripe on the palate, which mirrors the nose, with a medium to long finish.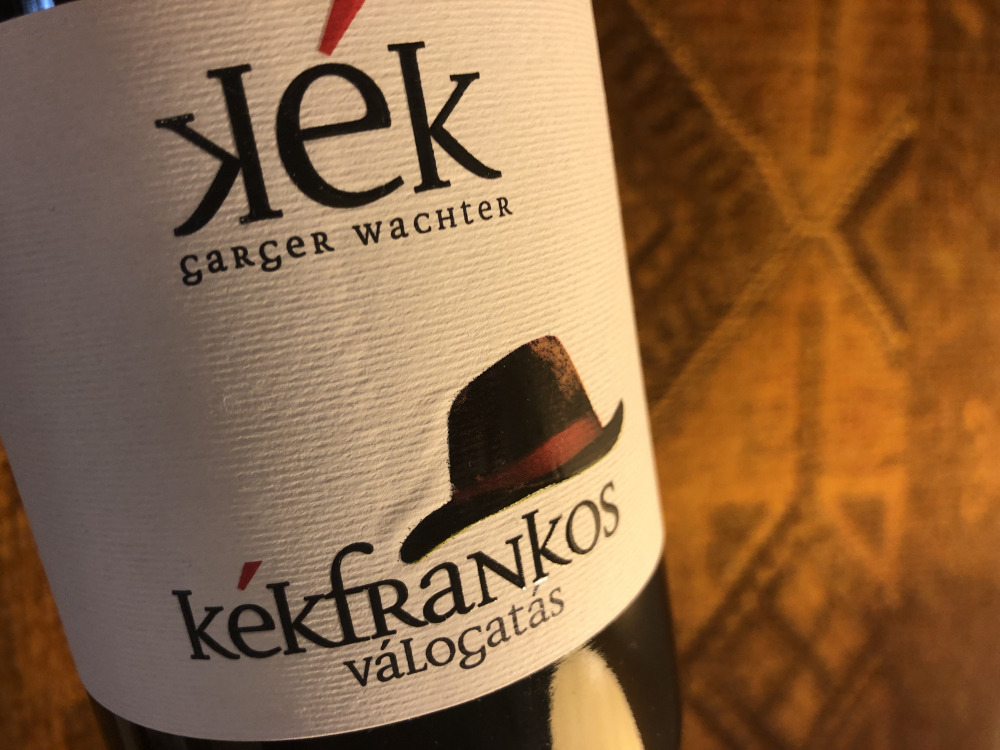 Photo: Daniel Ercsey
The Gargers are working together with the Wachters, and both names are correctly indicated on the label. We tasted the '17 Kékfrankos at the big spring tasting and liked it then, and still do now, although the '18 was even better.
Thom Wachter Kékfrankos 2017 I 89 points
Medium ruby colour. Restrained nose of violet and sour cherry, strawberry and raspberry. Medium-bodied on the palate, a little spritz on both sides of the tongue, vibrant acidity. It boasts flavours of raspberry and strawberry, purple flowers and a touch of hay, giving it a kind of strange, natural wine feel. Medium finish.
Thom Wachter Eisenberg DAC Reserve Alter Garten Ried Szapáry Blaufränkisch 2017 I 87 points
Medium ruby colour. Initially, the oak sticks out, with a little brittle, some freshly polished wood, furniture polish, blueberry and blackberry jam in the background. Medium-bodied with lively acidity and slightly drying tannin. The oaky notes clearly dominate the wine with vanilla, pepper, cloves and brittle and the previously mentioned black berry jams in the background. The finish is medium to long. There was not enough concentration to stand up to this oak, although there is undoubtedly a market that seeks and rewards such wines.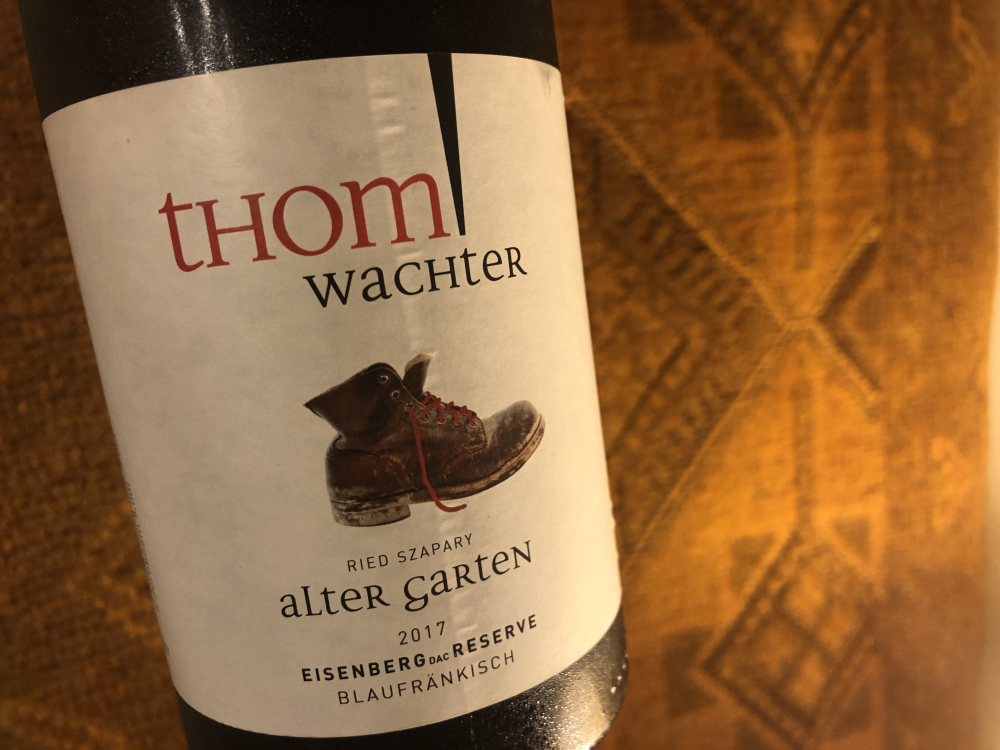 Photo: Daniel Ercsey
The Wachters are the odd one out in this tale. Their basic Kékfrankos is sold with the name Kékfrankos, obviously from Vashegy, the Hungarian side, but their top wine is the DAC reserve, from the Szapáry vineyard, which was extremely oaky and couldn't be compared to the other wines. Uh, oh, so no conclusion yet, much as I'd like there to be. I really must go to both Vashegy and Eisenberg this year!