"As for the end result, well it seems that the vineyards of Burgenland and its countless Austrian DACs have overtaken us on the outside. It so happened that our colleague Tamás Jakab (a thousand grateful thanks for that!) asked the Austrian producers if they fancied joining a Kékfrankos tasting, and 55 Austrian Blaufränkisch arrived immediately. And the lesson to be learnt? It is easy to recognize the Austrian Blaufränkisch by its perfect maturity, vibrant acidity and admirable balance, meaning that although there are lovely Hungarian Kékfrankos wines, the average quality of the Austrians' wines is still higher and their top wines really stand out, even internationally. So, Hungarian ladies and gentlemen, at least we have some peaks ahead of us that we can conquer!"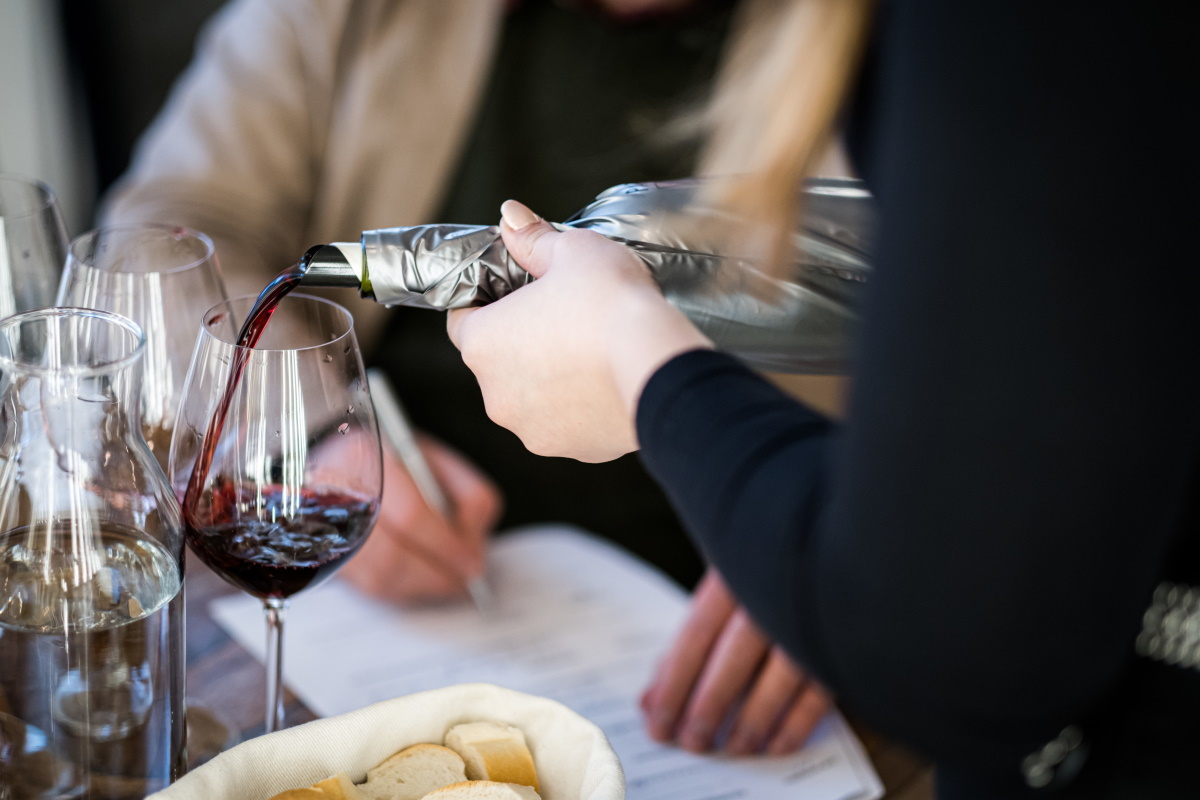 Photo: @gadgetfotó
We raised the point threshold to 80+ points for silver medals, and this minimum requirement was met by 84 wines, with 44 Austrian and 40 Hungarian wines exceeding this in the eyes of the jury. While 60 of the wines achieved over 86 points. Tasting notes were produced for these wines. Wines with over 80 points are simply listed, but we implicitly recommend them too. After all, our principle is still that you can happily enjoy all wines with over 80 points and offer them to your guests; all these wines are perfectly acceptable.
What is certain is that there is the opportunity to select and taste wines for every season, with only personal taste and your wallet limiting the choice.
We will continue having regular tastings on the www.pecsiborozo.hu website. We await submissions of rosé wines currently on the market for our next thematic tasting by 30 April. Wines can be sent to:
Vinoliva Kft., (Árvácska u. 3. 7634 Pécs, HUNGARY) or
Pannon Borbolt Kft., (Nyírfa u. 18. 7625 Pécs, HUNGARY)
The application from can be downloaded from our website.