As hoards of skiers and snowboarders seek thrills descending down the pistes of Trentino's UNESCO-listed Dolomites now that the winter season is in full swing, the wine lovers among them will find a vast range of good wines to glide down their palates emanating from the slopes and plain below.
Trentino, which is in fact the southern portion of the wider Trentino-Alto Adige region, offers a dizzying spectrum of styles from zippy cool climate whites – albeit not quite as crispy as those from Alto Adige – to ripe, full-bodied reds from the sun-drenched plain. "Within 35 kilometres, we go from cool alpine conditions in the north to a Mediterranean climate in the south that supports lemon and palm trees," says Lucio Matricardi, the charismatic winemaker at the Mezzacorona cooperative, which claims to be the biggest producer of Pinot Grigio in the world.
Both Trentino and Alto Adige were part of Austria-Hungary until the map of Europe was redrawn after the First World War when they became part of Italy. Today, Trentino is a beguiling blend of Italian and Austrian culture: more Italian than Alto Adige (aka Südtirol in German) to the immediate north where the winemakers often have Germanic names and similarly Germanic wines to match. Nevertheless, there's still plenty of Austrian influence to be found with ornate and imperious Habsburg era architecture on tap, standing alongside impressive Italianate buildings on the streets of Trento. Then there's the apple strudel and dumplings so widely served, and beer halls. Note that local beer, such as Forst – which has a gastro pub at Via Oss Mazzurana 38 in Trento, has that mountain freshness exploding out of the glass.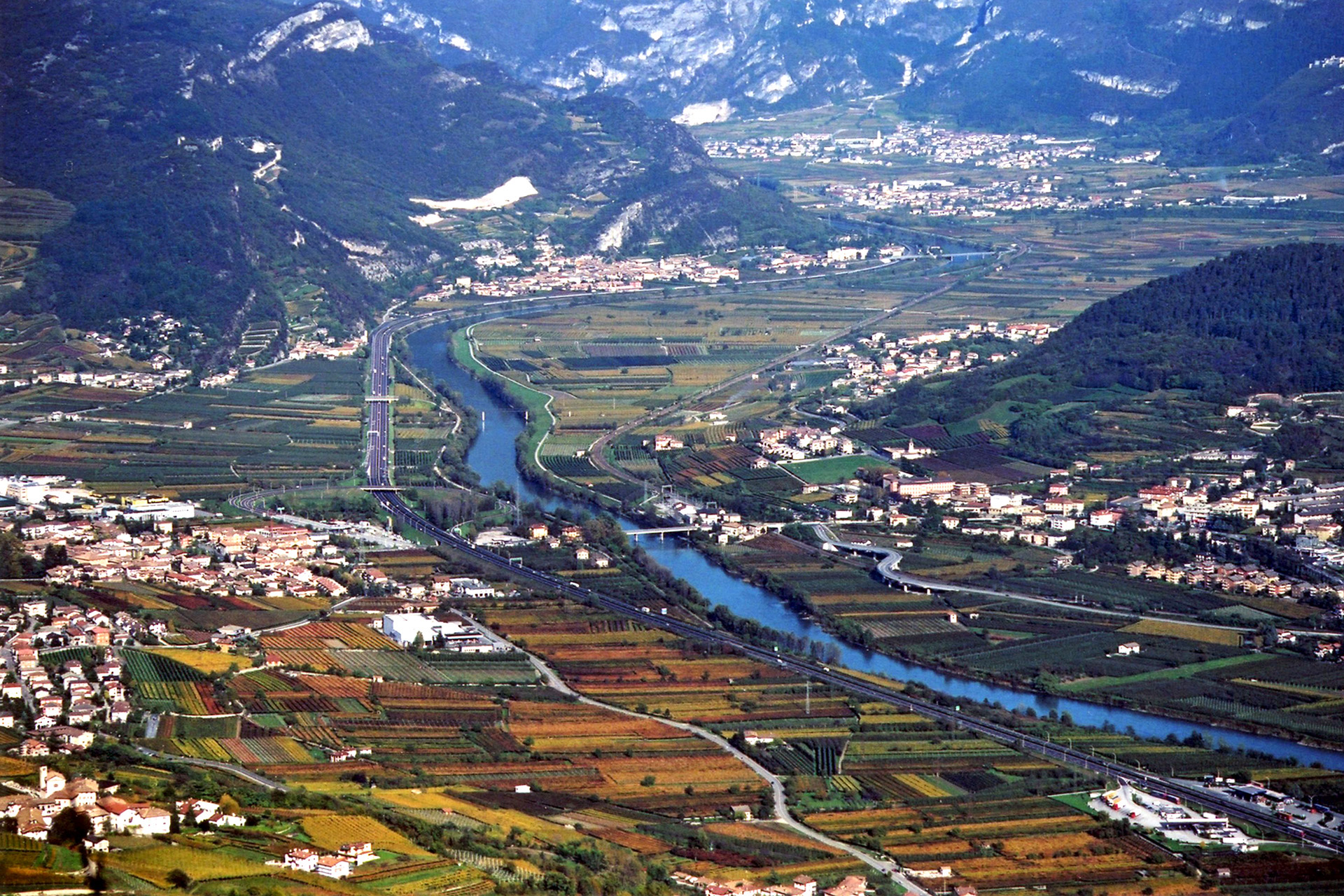 History buffs will also love Trento, which is Trentino's capital as well as cultural and administrative hub. The city is oozing history but is far from stuck in its pious past; one in which hardcore Catholics convened here in the 16th century at the Council of Trent to plot how to purge the Protestant threat. However, even these guys liked to let their hair down at such establishments as the Osteria a Le Due Spade at Via Don Arcangelo Rizzi 11, which looks like it hasn't changed a bit in 500 odd years, and the food is very good too.
While the cooperative winemaking model is king and deeply-entrenched in Trentino's DNA, it need not be a turn off for wine aficionados. Rather than being some crude, modern mass-production invention, Trentino has one the oldest systems of cooperative winemaking in Italy, which harks back to the time when the region was part of the Austro-Hungarian Empire. "The cooperative is more important than the Pope," quips Matricardi. A total of 1,500 growers own Mezzacorona, who are obliged to give all their grapes over to the cooperative, which was founded in 1904.
A huge 69% of Trentino properties amount to less than one hectare and the cooperative model does enable Trentino's numerous small growers to have their grapes turned into quality wine, Indeed, 90% of wine produced in the region is classified in the usually pretty decent DOC (Denominazione di Origine Controllata) category, which compares to 33% in Italy as a whole, although plenty of fine wine is also made under the IGT (Indicazione Geografica Tipica) and Terre classifications. Nevertheless, increasing numbers of growers are seeking to express themselves by opting out and making their own wine.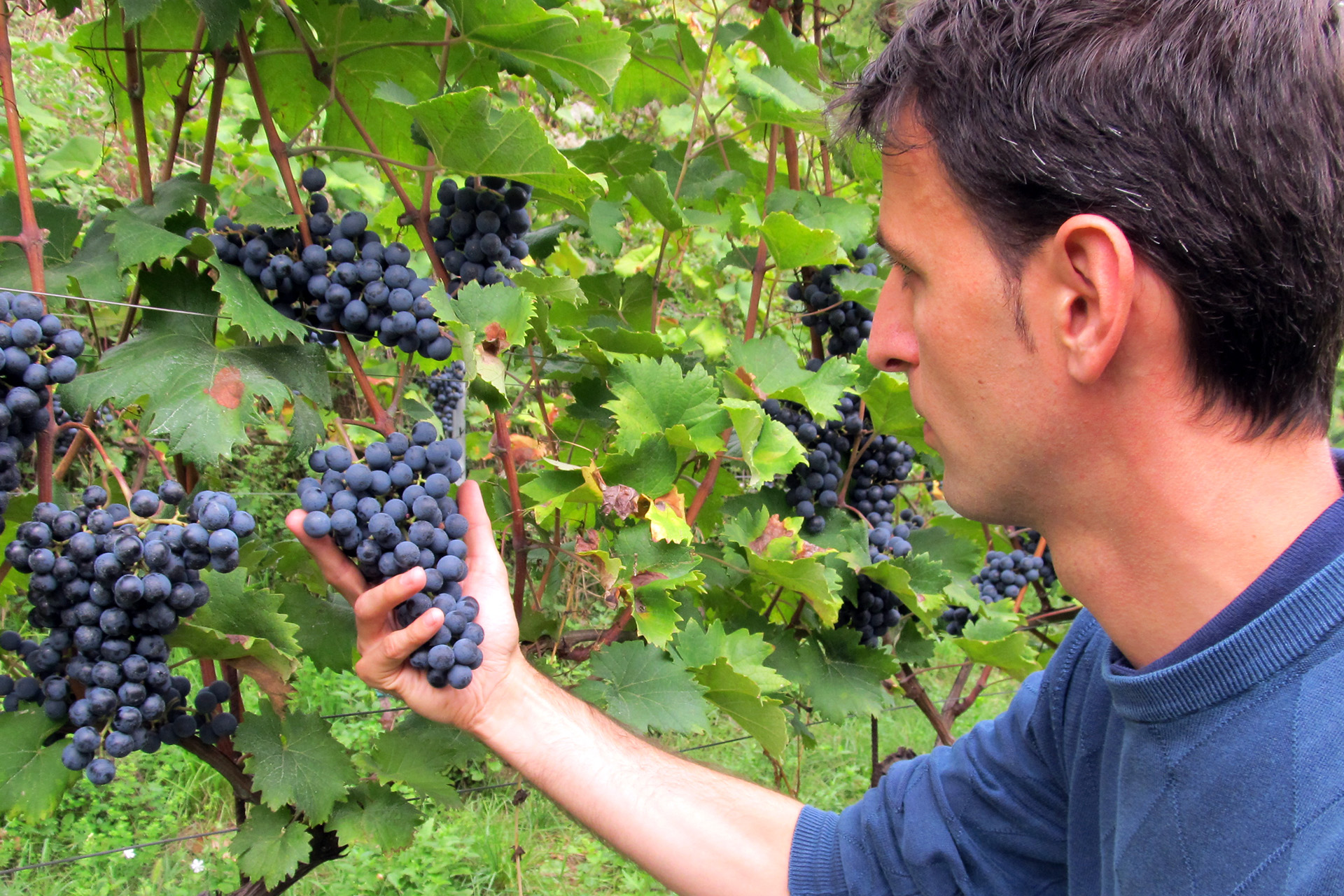 Trentino's strength is its versatility, which is seen in its ability to serve up everything from sophisticated sparklers through zesty whites to robust reds and sumptuous sweets. It produces both distinctive indigenous grapes and exciting takes on international varieties from vines planted anywhere between 70 metres above sea level on the plain and up to 800 metres from dramatic terraced vineyards.
The light-coloured peaks of the Dolomites, also known as Monti Pallidi in Italian (lit. pale mountains) were submerged under a tropical sea millions of years ago and are now "limestone mountains of shells" in the words of Matricardi. It is this similarity with the soils of Champagne, as well as the combination of high altitude and often windy conditions, which help provide a high diurnal temperature range that enables acidity to be preserved and for complex traditional method sparkling wines to be made. "At 220 metres above sea level, even the lowest point on the plain of Piana Rotaliana (Campo Rotaliano) is higher than the hills of Franciacorta," says Matricardi, as a direct affront to Italy's other noted Metodo Classico. Trentino's Metodo Classico sparklers are labelled as Trentodoc and most wineries you visit in the region have one in their assortment. Non-vintage Trentodoc must be kept for a minimum of 15 months on the lees, which is increased to 24 months for Millesimato (Vintage). Like Champagne, Trentodoc tends to be made from Chardonnay, Pinot Noir and Pinot Meunier, although Pinot Blanc also features.
Sitting prettily on the top of the Trentodoc tree is Ferrari, which is the Trentodoc producer to which all others are compared. Ferrari's Trentodoc Perlé Millisimato 2008 Brut is intense with great balance between vibrant fruit (orchard and tropical) and waxy, yeasty notes with the lively acidity bringing freshness, as well as serious length. Incidentally, Ferrari was named as US wine magazine Wine Enthusiast's European Winery of the Year for 2015. While having nothing to do with the famous car company and Formula 1, this Ferrari does however have connections to the world of football. It was the bubbly downed by the Azzuri on winning the FIFA World Cup in 1982 and 2006. Further fostering its links with the beautiful game, Ferrari recently signed a deal with Juventus, whereby Ferrari is now served in Juve's hospitality lounges at matches. Ferrari was established by Giulio Ferrari in Trento in 1902, but has been run by the Lunelli family since 1952.
For its part, Mezzacorona's Rotari range of Trentodocs capture nice balance between complex yeasty notes, stone and citrus fruit and acidity. Other very good Trentodocs to look out for come from Revì, Abate Nero, Maso Martis, Endrizzi, Cavit, Cantina d'Isera, Cembra Doss 24, Cantina do Aldeno, Cesarini Sforza and Villa Corniole. A staggering 95% of Trentodoc is made by Ferrari, Rotari (part of Mezzacorona), Cesarini Sforza and Cavit. Note that the large players have numerous other brands.
After Chardonnay, Pinot Grigio is the most widely planted white grape in Trentino. A nicely vibrant example of this all too often dullard of a grape and one that has both lively green fruit and a nutty touch is Pinot Grigio Vigna L'omeri 2013 from Cantina Roveré della Luna Aicholz.
Trentino's Valle di Cembra is noted for some of the world's more exciting Müller-Thurgau, not that there's much exciting wine out there from the grape that's generally considered only worthy of making simple table wine, such as Liebfraumilch in Germany. Villa Corniole, in the village of Verla di Giovo, is a private winery run by the Pellegrini family which takes Müller-Thurgau extremely seriously. The family had already cultivated vines for generations, but took the decision a decade ago to make its own wine and opt out of the cooperative system. The cellar is hewn out of porphyry rock, which forms the bedrock of the Cembra Valley as well as the backbone of its wines. Porphyry is dubbed the "red gold" of the Cembra Valley. "Here it's found its home with the high diurnal temperature variation enabling perfumed aromas and the porphyry soil with its high quartz content bringing a salty taste," says winemaker Mattia Clementi. Müller-Thurgau can handle low temperatures in winter and ripen well in a cool climate like in the Valle di Cembra, adds Clementi. Müller-Thurgau arrived in the Cembra Valley 25-30 years ago and before that there was a lot more Sciava planted, according to Clementi. Sciava makes light red wines and is nowadays to be found at the lower end of the slope. The likes of Chardonnay, Riesling and Sauvignon Blanc take up the middle slope, and Müller-Thurgau comes into play from 500 metres and above.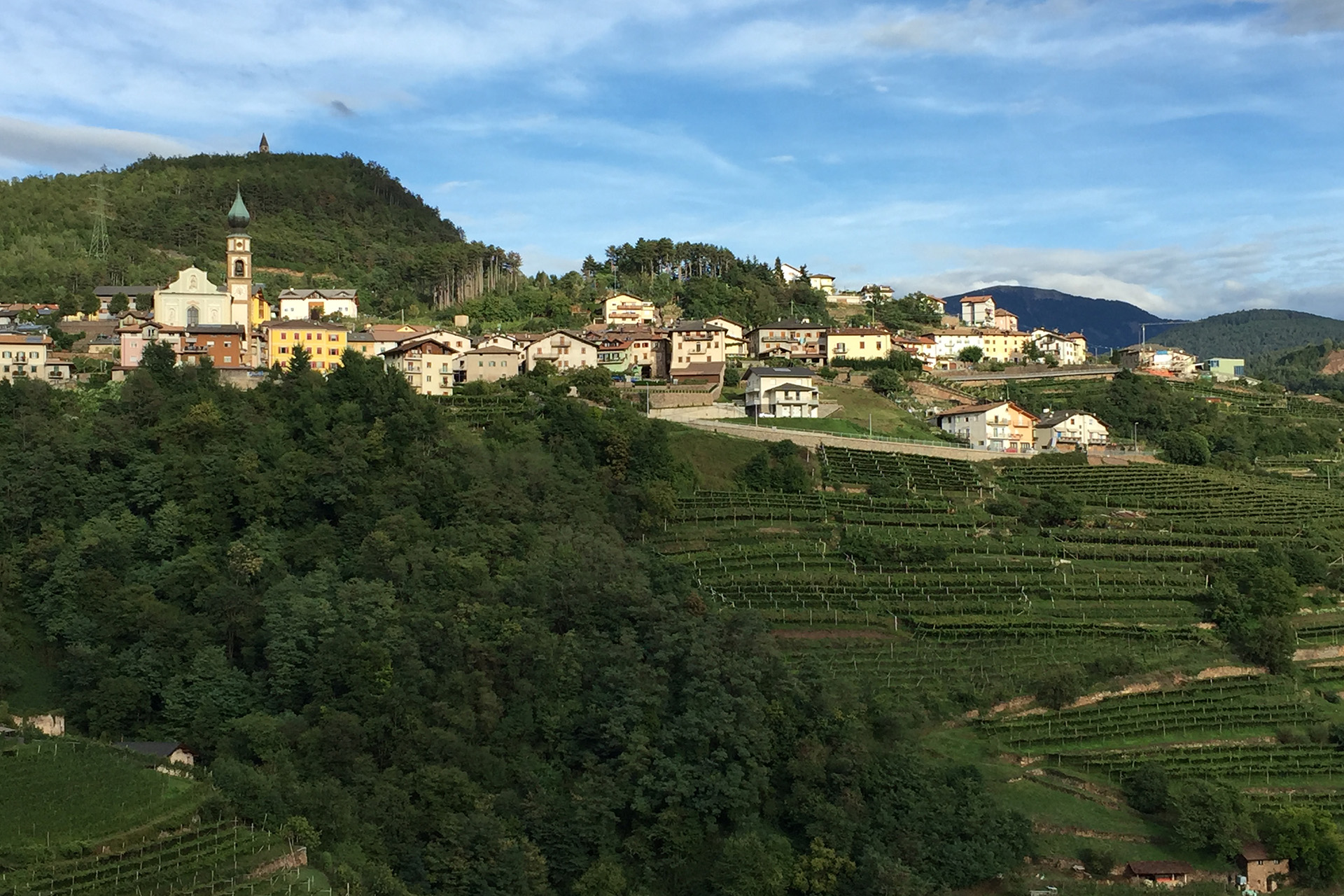 Villa Corniole's Müller-Thurgau comes from a total of eight vineyards with different soil compositions and several training systems deployed, including pergola and Guyot. Villa Corniole decides not to bottle wines from the single vineyards but rather makes a blend for the complexity it delivers, according to Clementi. Villa Corniole's 2014 Müller-Thurgau spent up to nine months on the lees in temperature-controlled tanks and has intense aromas and flavours of lime, green herbs, white flowers, gooseberry and lychee. It's medium bodied and airy with crispy acidity and a zesty finish. To get a feel for the differing vineyards, it was interesting to sample the wines at the pre-blending stage and the differences were indeed pronounced.
Villa Corniole also has vineyards on the warmer plain of Piana Rotaliana where the soils are alluvial and home to the Teroldego grape, which is Trentino's most widely planted red grape. Corniole's Teroldego 2011 still has a youthful purple colour and vibrant fruit (blackcurrant, sour cherry) plus dark chocolate and spice with good acidity and restrained tannins. Even the 2009 has kept a purple touch and has picked up nice complexity. Mezzacorona's Teroldego Rotaliano Riserva 2012, which was aged for 12 months in oak, is concentrated and a touch jammy with juicy fruits of the forest and blueberry notes, as well as round tannins. The oldest Teroldego vine in the world, an extremely thick-trunked specimen of 100 years of age, can be found in one of Mezzacorona's vineyards.
The red grape that pleasures my palate the most from Trentino is the often-overlooked Marzemino. Mozart may have extolled the virtues of the Marzemino grape in his opera Don Giovanni but this grape doesn't have the highest of reputations in northern Italy, where it's generally used in blends. However, it is given a starring role in the basalt soils of Isera's Lagarina Valley in the south of the Trentino region, close to the northern shores of Lake Garda. Two great value wines came from Cantina d'Isera, which incidentally received no ageing in oak. They are medium bodied but with plenty going on. Winemaker Massimo Tarter explains that the grapes, which were harvested in small containers in the second half of September, were de-stemmed but not crushed to allow a slow extraction during maceration. The fermentation for both wines lasted up to seven days, which was followed by racking and malolactic fermentation. The wine was then matured in concrete vats, which Tarter describes as the ideal container to better manage the stages of oxidation and reduction. Cantina d'Isera Marzemino 2013 DOC exudes graphite, mixed spices, pepper, redcurrant, blueberry and blackberry on the nose and palate. It has light, fine-grained tannins, with cool climate tension and stony minerality on the medium-bodied palate. The organic Cantina d'Isera Marzemino (vino da uve biologiche) 2013 DOC is also medium bodied, with great purity and a complex spectrum of red fruit aromas and flavours: cranberry, blood orange, pomegranate, sour cherry, violets and mixed spices. It's smooth on the palate with round tannins and a long, balanced finish. The only difference with the organic wine is that it came from a vineyard in which only copper and sulphur were used to treat the vines.
Like in many places in the winemaking world, the natural winemaking movement is also gaining momentum in Trentino. Elisabetta Forradori has achieved outstanding results with Teroldego and the white Nosiola grape, both made in amphora, by going the whole distance to biodynamic winemaking. Her winery has been certified by Demeter since 2009. She is also a member of Il Manifesto dei Dolomitici, an association of natural winemakers, which natural wine lovers will want to check out.

Vino Santo del Trentino, which is only made by a handful of producers in the Valle dei Laghi, provides the icing on the Trentino cake. To make it, Nosiola grapes are harvested very late, but the botrytis – which greatly concentrates the sugars, acids and flavours – generally happens not on the vine but in the lofts of sheds! The grapes are placed on wooden racks indoors to dry out, with the windows open, until the week before Easter with ventilation provided by the Ora del Garda wind, blowing in off the famous nearby lake. Pisoni's 1993 is still deliciously rich with prune, apricot and fig flavours. Its firm acidity prevents it from being too cloying.