Venue and backdrop to the Austrian Single Vineyard Summit for the last ten years, I thought it was about time I said a little about stunning Schloss Grafenegg itself, as it not only hosts the yearly marathon tasting of Austria's top single-vineyard wines but is also a destination in itself for both classical music, architecture and art lovers.
Set amongst 32 hectares of landscaped English parkland, this stunningly beautiful historicist castle is one of the most important castle complexes of its kind in Austria, with traces of Gothic, Baroque, Biedermeier and elegant Neo-gothic. It boasts a soaring tower, stylish staircases, atmospheric arcades and a beautiful chapel, as well as the imposing library where the 30-year-anniversary tasting of ÖTW wines took place this year. It features an arboretum boasting a collection of trees from all around the world, while you can also discover contemporary works of art as you explore its grounds on the network of paths.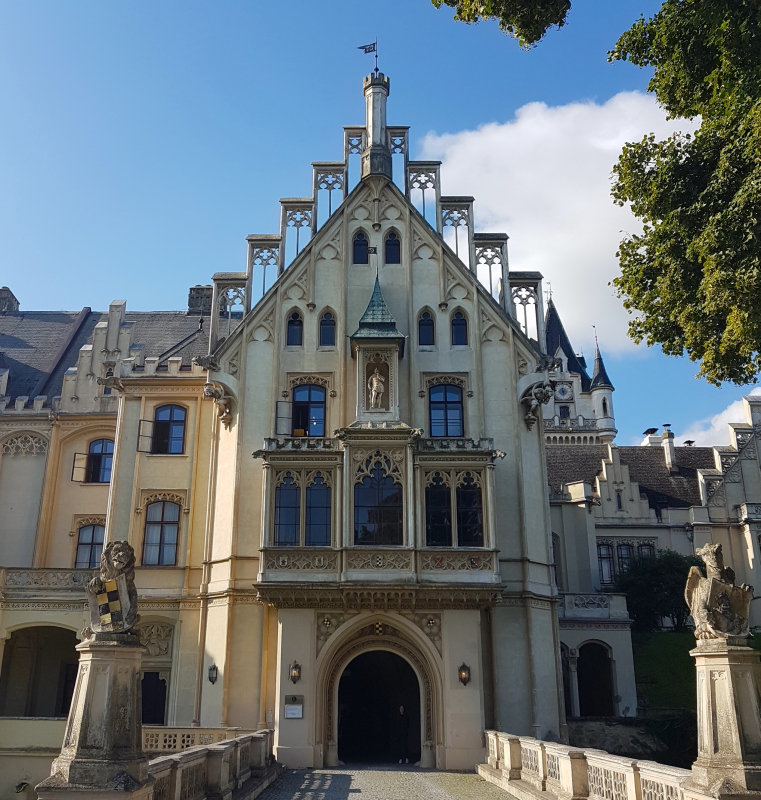 Photo: Sue Tolson
Art, nature and culture in symbiosis
In the summer, the stunning modern open-air stage, the Wolkenturm, more an acoustic sculpture made of steel and glass than a stage, has played host to the Grafenegg Festival since 2007, which welcomes some of the world's greatest orchestras. Whereas, during the winter months, the Riding School and the attached bespoke auditorium are home to classical music concerts and recitals. Each year, the castle has a composer in residence, who also adds a tree to the arboretum, thus adding to the symbiotic nature of Grafenegg. This year it was Georg Friedrich Hass, who added a Cornelian Cherry Cornus mas.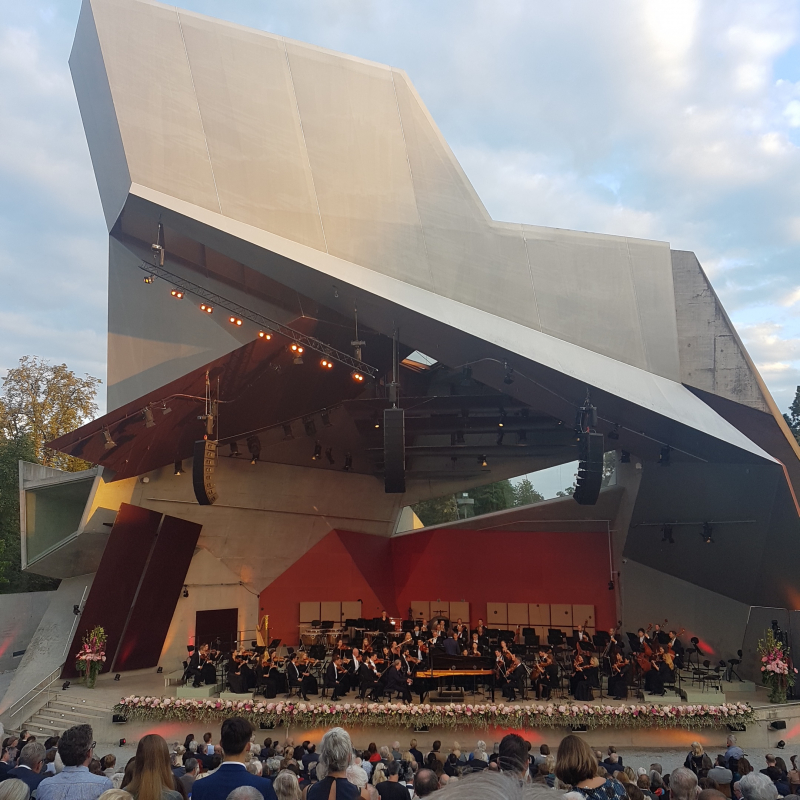 Photo: Sue Tolson
You don't have to be a music lover to enjoy this symbiosis of nature, art, music and local cuisine. The grounds are open to the public all year round (except when concerts are on) and you can enjoy local food at the Mörwald Restaurant or wines from Kamptal, Kremstal and Wagram at the on-site vinoteque. Or if you have come to enjoy one of the concerts, you can even order a picnic basket from the restaurant to enjoy before and during the concert, while minimalist but comfortable accommodation can be found across a small wooden bridge at the Grafenegg Cottages if you want to relax and enjoy the grounds before and after the concert.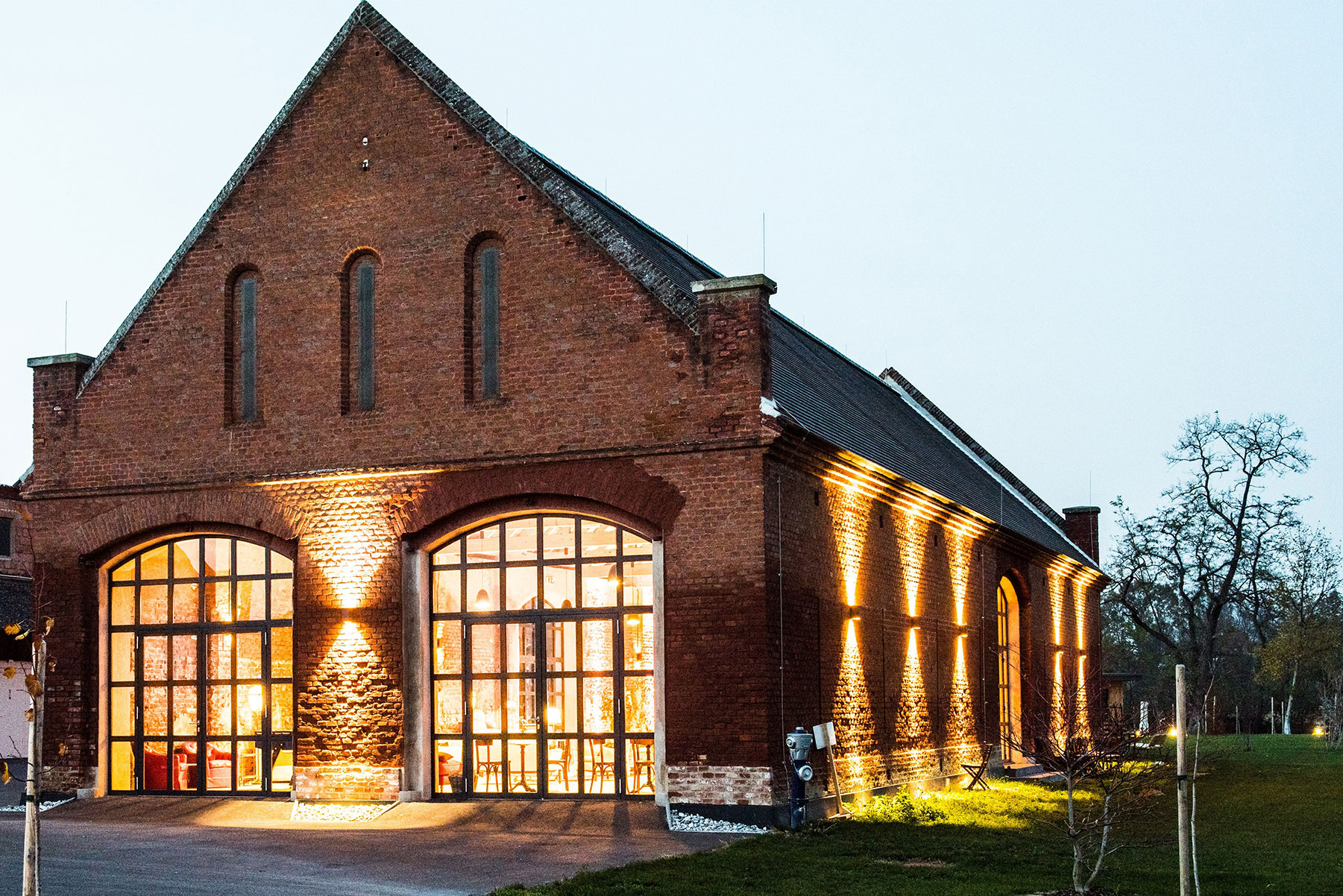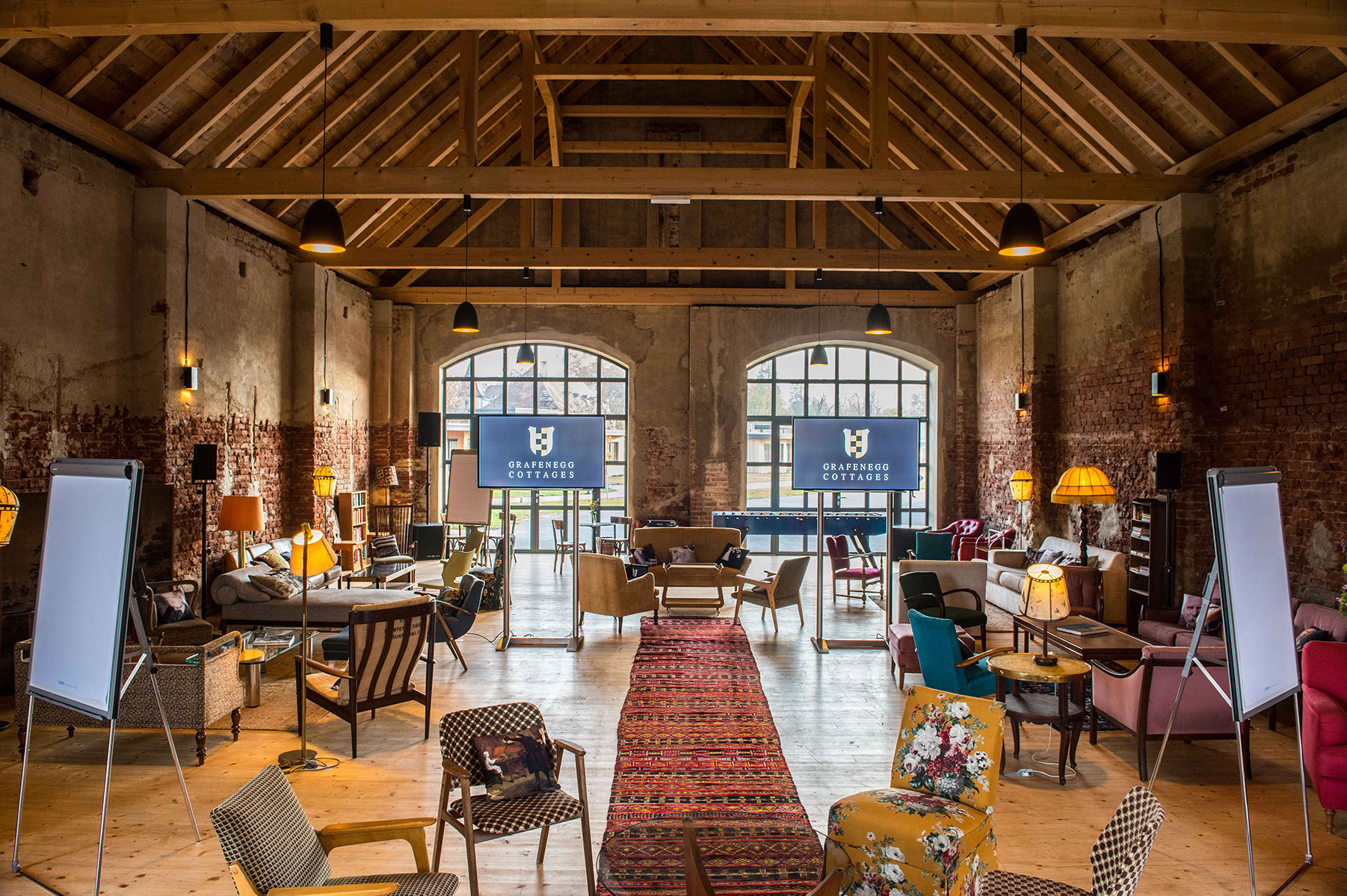 So, if you are exploring the nearby vineyards of the Wagram, Kremstal and Kamptal wine regions, a visit to Schloss Grafenegg is a must.