It's harvest time in most of the wine regions in the northern hemisphere and what better place to celebrate this than at Szekszárd's Harvest Festival. I went there for the first time last year and enjoyed its family atmosphere and, of course, the wines. The winemakers themselves, both the young and the old generation, are often still pouring their wines at the stands, which is not the case at many wine festivals. Moreover, you're not jostling for space trying to get to taste the wines on offer. Szekszárd is synonymous with Kadarka, Bikavér and Kékfrankos, which form the backbone of each winery's range, although of course you'll find the usual Bordeaux suspects there too. If you're predominantly a white wine drinker, then this is probably not the place for you. The reds not only dominate, but also steal the show completely. Szekszárd is definitely red wine country.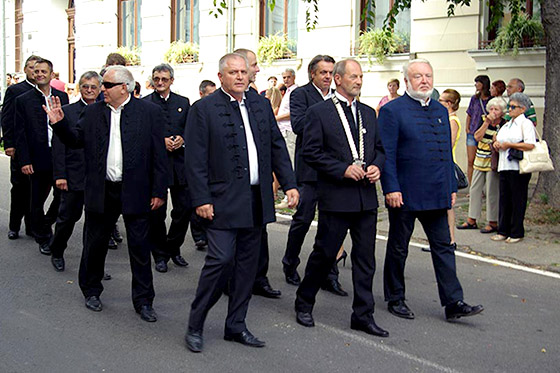 This year, we also headed down there on the first day of the festival to sample the current selection. However, setting off bright and early, we also managed to squeeze in a trilogy of winery visits, a quick coffee in the rightly popular A Kávé Háza and lunch at the Bodri winery before heading off to the festival.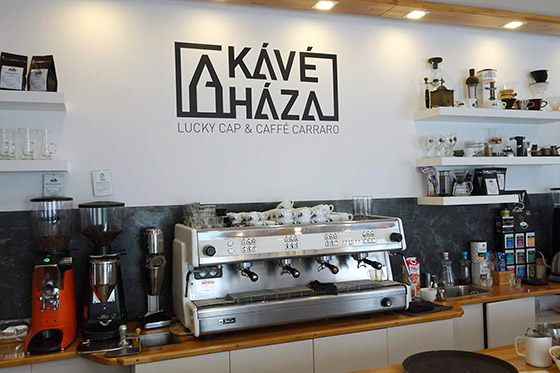 We didn't have too much time to sample wines from all the producers present, but were impressed with the majority of wines that we tried. There are still plenty of big, alcoholic, full-bodied wines as expected from the south of Hungary, we even tried a Merlot at 17% ABV (!), but many winemakers in the region are moving towards a more elegant, lighter style, as the region itself begins to rediscover itself and find new direction. The regular tasting sessions that many of the winemakers hold together look like they are beginning to pay dividends. The region is realising that it should play to its strengths, the trilogy of wines that now form the linchpin to the majority of wineries' selection – Bikavér, Kékfrankos, Kadarka - and blends of the latter two varietals. The region's traditional varietals had suffered under the Communists when many of the vineyards were grubbed up and planted with French Bordeaux varieties. Although, perhaps Szekszárd was luckier than some regions, as much of this was planted down on the flat plains and many smallholders remained up on the slopes, meaning that some older vines managed to survive too.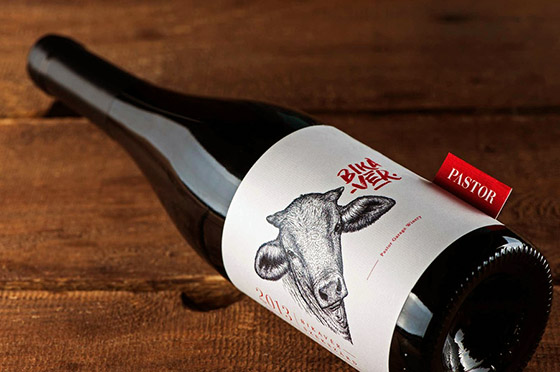 So, back to the festival and some of the finds at the handful of producers where we tasted. Several wineries had very attractive, competitively priced basic blends. Pastor's 2013 Birtok Cuvee was full of lovely bright juicy fruit as was Posta's 2013 Noir and Heimann's 2015 sXRd, a truly Szekszárd blend of Kékfrankos and Kadarka. Naturally, Kadarka, Kékfrankos and Bikavér were also on our wine list. Pastor's 2013 Bikavér was packed with lovely Rhône fruit; Prantner's 2015 Kékfrankos was stunningly voluptuous and its 2015 Kadarka was a wonderful example of the variety, fresh, light and juicy; Posta's 2013 Kadarka and 2012 Kékfrankos also shone, as did its 2012 Papp Laszló 90, produced for the boxer's 90th birthday, a blend of Kékfrankos and Cabernet Franc, sporting a leather, boxing-glove-style label; and mention must also go to Heimann's 2015 Kadarka Céh Kereszt, the first harvest of a new clone and its 2014 Kékfrankos Alte Reben, produced this year organically for the first time. Of course, we also struck gold with some of the Bordeaux-style wines we tasted, such as Takler's 2011 Regnum and 2009 Cabernet Franc Reserve, Posta's 2012 Cabernet Franc, Sebestyén's flagship 2011 Grádus and Pastor's 2012 Cabernet Franc. As refreshment in the middle of all this, we tasted the Posta 2010 SecSzárd traditional method sparkling rosé. Made from Pinot Noir by József Szentesi, it was a pleasant wine with creamy mousse, but a little lacking in acidity.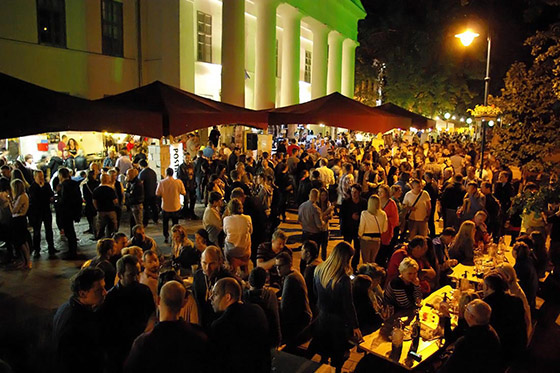 This was just scratching the surface of the festival, numerous other producers were present whose wines we didn't have time to sample, so we'll have to return again next year to continue our discoveries.
Many thanks to Steiner Viktor (kadarka.net) for the photos.