A unique collaboration has started in Villány. In line with recent trends, the local community of winemakers has decided to create a new brand that highlights the easy-going, smiley face of the region.
REDy is the latest community bistro wine for the Y-generation from the Villány wine region. It's light bodied and fruity, but also promises plenty of fun and partying, while still being exciting and simply cool. It doesn't want to be more than it should be. It's just like its makers: the young and eternally young Villány winemakers. The people of Villány love and know how to party, which is why they've created the perfect party wine, REDy.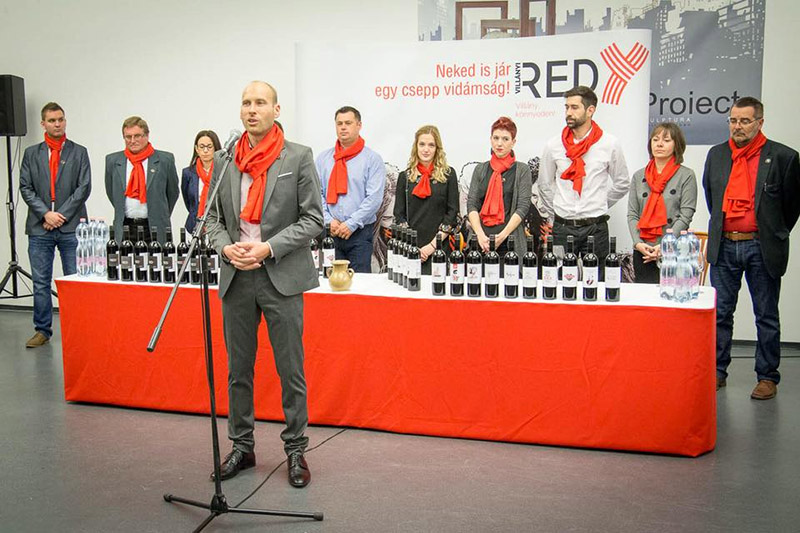 The wine, initially produced by ten wineries, will be launched using this common name and a playful community label which is a perfect match for this brand. While the region's other brand, Villányi Franc, aims to attract the attention of an audience seeking deeper involvement, this wine is meant as a perfect pair for conversations and parties.
REDy producers: Bock Winery, Csányi Winery, Gere Tamás and Zsolt Winery, Maczkó Winery, Mokos Családi Winery, Ősi Winery, Polgár Winery, Szemes Winery, Tiffán Ede és Zsolt Winery, Vylyan Wine Estate and Winery.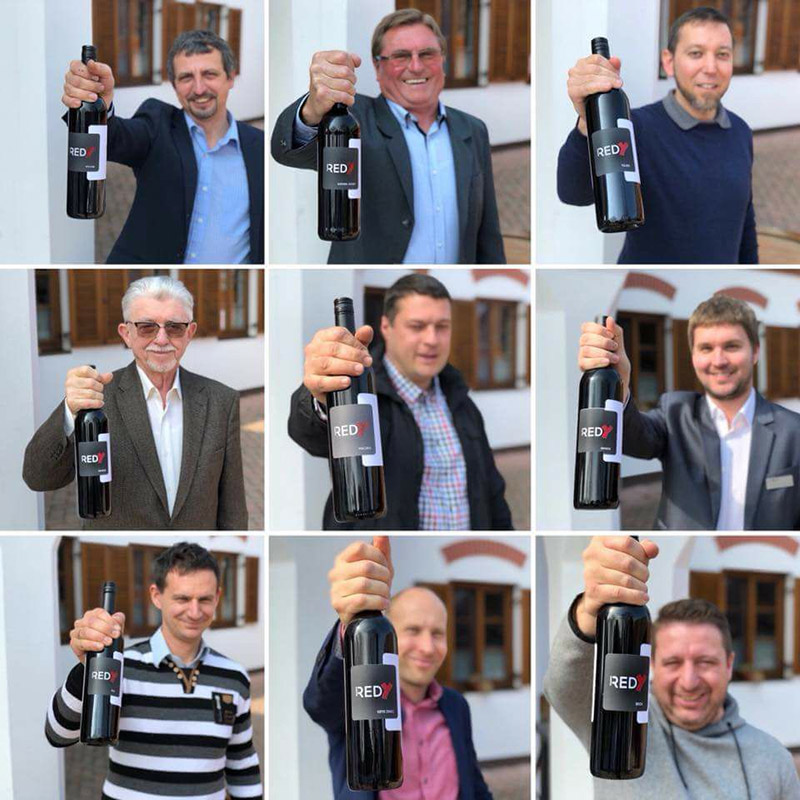 The smiley face of Villány, REDy, is a Portugieser-based blend that can have the characteristics of Blauburger, Zweigelt, Kékfrankos, Kadarka and other local Villány varieties. The producers agreed that that the nose should be characterised by black and red fruit, and could be complemented by spicy aromas as a result of judicious oaking. It should be snappy, fruity, with plenty of juiciness.
The new brand pre-premiered at the open tasting event accompanying the international wine competition Portugieser du Monde on 7 April in the Zsolnay Cultural Quarter in Pécs. At the same time, the blends were also presented during VINCE Budapest in the "The two faces of Villány" workshop. The official premiere will take place at the Gourmet Festival in May.