Is natural the new hipster fashion, or is it really simply better? What is natural anyway? Is it the same as organic? How is biodynamic related to this? Will we all really die if there are sulphites in the wine? Has anyone actually tried these wines, or do people just write about them? We have just done so!
I'm not able to do real justice to this vinous catfight, and I have to admit that even I get lost in the rules of the natural, biodynamic and organic systems, so how must someone who simply wants to drink a good wine feel? Is it really the case that anyone who collects their waste selectively and goes shopping with a paper bag or even a cloth bag like our grannies did will definitely buy organic wine? Or that anyone with multiple food allergies and additives really seeks out natural wines? Or that anyone who puts their trust in God really keeps their gunpowder dry? Come on, no way! Life is much more complicated than that, as is wine. The point is to drink good wine, right? Whatever tastes delicious, something that you like, something which doesn't need explaining!
In light of the above, I decided to go shopping for some natural wines, and the Marlou wine bar in Budapest city centre was perfectly suited for this. It only opened last March, so people have not yet had time to discover it. However, it's a great place, both in terms of its story and appearance; it's in French ownership and run with plenty of enthusiasm. I entrusted myself with the selection of the wines, and there was even one which I chose based on its label, just as my wife would have done, but that's just what makes it authentic, meaning I wasn't influenced by expectations about its acidity, tannins and so on!
As for the wines, I don't want to over-explain, because, as I said at the beginning, if something needs to be explained, then something's not right…
Abeles - Zweigelt 2019 I 87 points
Another new legend, a Hungarian one and the second label of Holass wines, which are practically impossible to get hold of in Hungary. Some wine merchants sell it as a Somló wine, others as from Sümeg. (Sümeg is in fact the right answer.) The label is a bit much for me, but the nose packed with plenty of redcurrant and sour cherry is a real winner. The palate is fresh, tight and fruity with slightly grippy grape tannins, crunchy fruit and fresh juiciness. The wine lacks real depth, but this is no great loss, as the wine is so delightfully quaffable.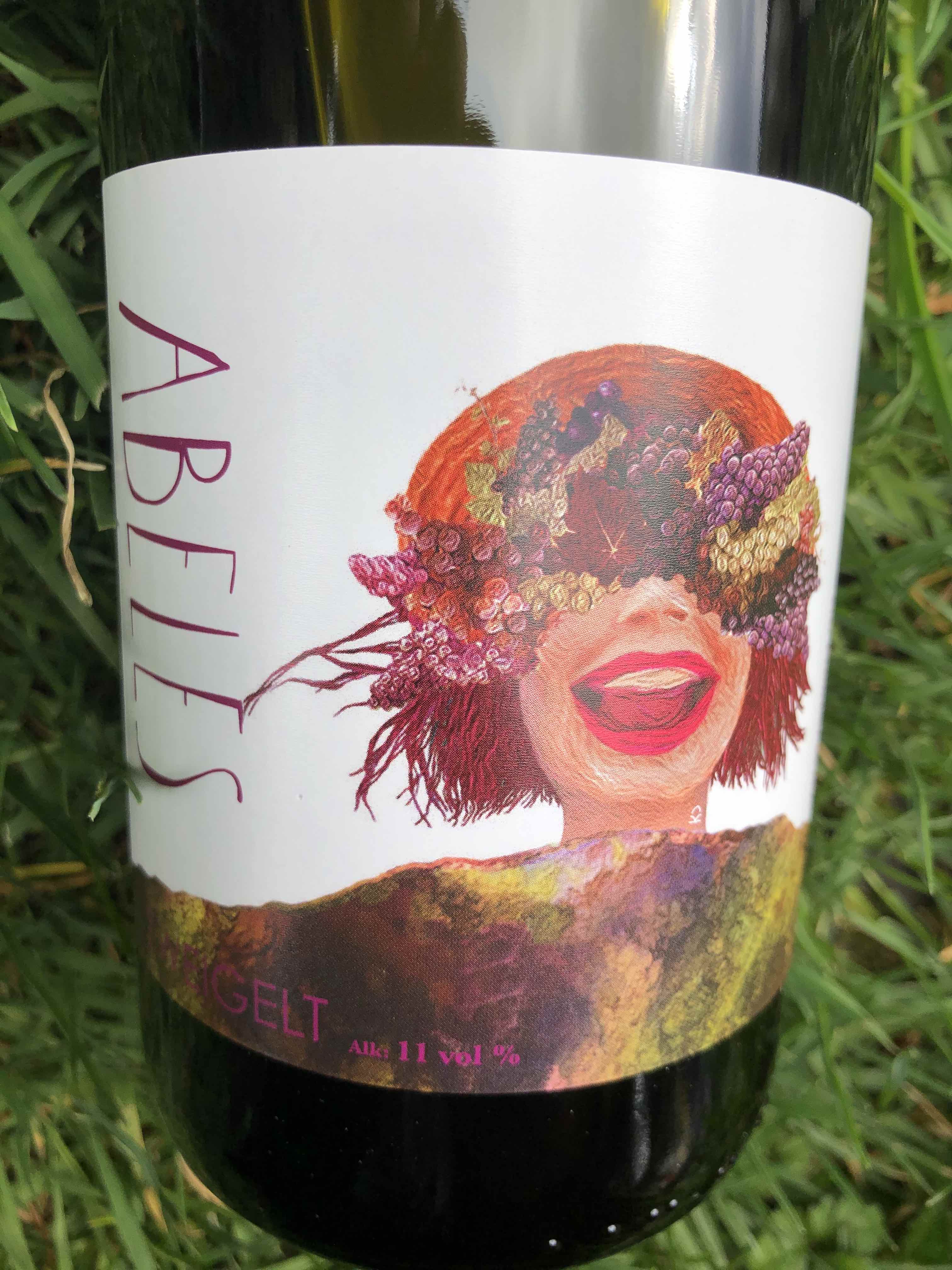 Photo: Daniel Ercsey
Domaine Henri Milan - Le Vallon 2018 I 90 points
A Provencal rebel who has left the AOC classification and has been cultivating his vines organically since the 1980s! The label is very baby doll, although the pink colour scheme didn't really bother me, plus the quartet of Syrah, Grenache, Cabernet Sauvignon and Cinsault sounded pretty appealing, so I grabbed the bottle and what a good decision that was! Aromas of ripe sweet red and black berry fruit complemented by lovely spice. Light and extremely fresh on the palate, with flavours of raspberry, strawberry, cherry, mint, a hint of chocolate and sweet spice. A real barbecue wine, if not for lamb, definitely for chicken, pork and aubergine, especially if well chilled, although I'd be happy to drink it on my own too. Wonderful!
Philippe Jambon - Une Tranche (Made in Chenas) 2014 I 92 points
The combination of 'Ham' and 'slice' would already warrant buying it, with 'a slice' being the name of the wine; moreover, it has an incredibly ugly label whose pig's head, pink background and pattern conjures up the picture of a checkered-tablecloth restaurant. According to my sister-in-law's husband, anyone who releases a wine with such an ugly label is either completely insane or the wine is so good it doesn't need a normal label. And Philippe is a pretty well-known name, selling his wines by subscription years in advance. In fact, it's (also) thanks to him that Beaujolais has made its comeback to the ranks of serious wine regions. The 'une tranche' series, created together with his mates, sometimes plays around with other wine regions, and you can at least get hold of these wines, like a poor man's 'Mouton Rothschild', so I took the bottle with me! Medium ruby colour in the glass, with aromas of raspberry, cherry and an enticing earthy-mineral note. Medium-bodied on the palate, fresh acidity, red berry fruit and vibrant minerality. Extremely elegant with perfect balance and a long finish. I'm sold on it and I'm not alone. By far best wine in the line-up!