Nowadays, many people are becoming more interested in the authenticity and origin of what they are consuming. Where does it come from? Who made it? What has been added to it? How far has it travelled? People are shunning chemicals, additives and mass production, and looking for the story and people behind their food and drink.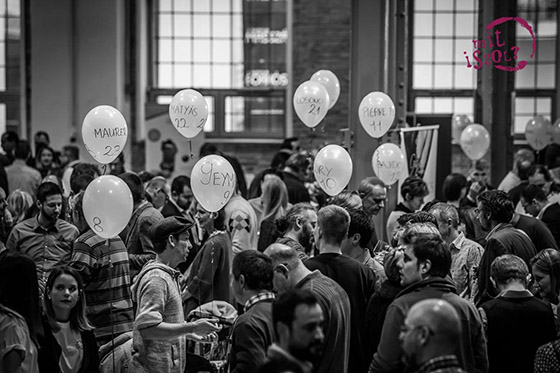 If you are concerned about the quality and origins of what you eat and drink, then the Mitiszol Festival in Budapest gives you the opportunity to taste a wide range of wines, other drinks and food products which respect nature, mainly from the Carpathian Basin, but also from some other European producers, and to meet the producers themselves, not some anonymous representative. Many are farming organically or even biodynamically, but the main idea being to present products which contain no additives and receive little or no intervention during their production and which hopefully not only makes them healthier, but also tastier!
The name Mitiszol, by the way, means 'What are you drinking?', so focussing on considering what you are consuming. Wine is at the centre of the festival, with around forty wineries participating, but you can also taste a selection of beer, pálinka, fruit juice, cordials, herbal teas and water. The festival is held annually in November and is organised by Terra Hungarica. Although not quite on the same scale as the international RAW artisan wine fair organised by Isabelle Legeron, you still have the chance to taste over 100 wines, what's more, mostly from Hungary and its neighbours, therefore also giving you a chance to minimise your carbon footprint with the wine you drink!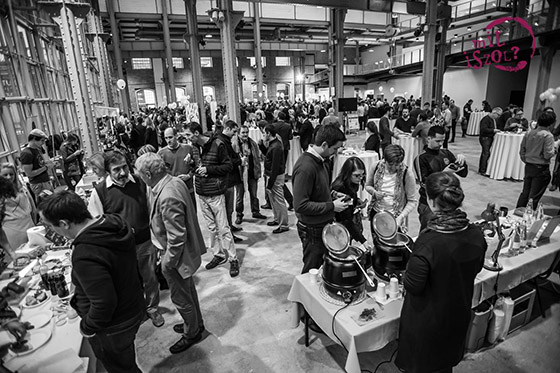 As usual, an afternoon is not enough to sample the wares of every producer, but I still managed to taste a few old favourites and discover some novel and exciting wines, from faces both old and new.
I decided to start by checking out the non-Hungarian offerings, given that I have greater opportunity to sample Hungarian producers throughout the year, beginning with a little fizz.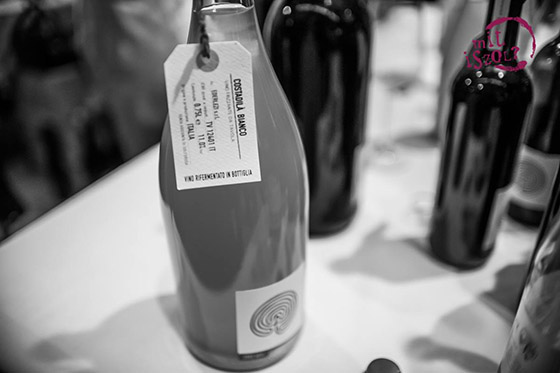 Champagne Fleury didn't fail to please with its bright, crisp Blanc de Blancs, Blanc de Noirs and fruity rosé. Costadila Articoltura had a perfumed 'orange' prosecco which had macerated for 20 days on its skins and was then bottle fermented, producing a perfumed wine with aromas of peach, mandarin and orange skin. Aribas Cava had brought along an attractive Cava rosada from Trepat and Tempranillo with a lovely colour and fresh, crunchy perfumed fruit. I tasted a final sparkler from German Pfalz-based winery Eymann – a traditional method Riesling Brut. Crisp with fresh citrus and floral notes and a touch of brioche. Their Sonnenberg Pinot Noir 2013 was also a treat, with plenty of crunchy cherry, smoke, mushroom and coffee.
Then proceeding to Alsace, I sampled the selection that biodynamic winery Pierre Frick had brought along. The 2015 Pinot Gris Maceration (read orange) was a stunner with Christmas spice, perfume, floral, orange and peach notes. Smoky and with a touch of tannic grip. Perhaps marginally outshone by the exotic Gewürztraminer Maceration 2015 with its spicy orange, peach, lychee and blossom. There was also the chance to compare two Rieslings from 2011, both with a two-year ferment, but one sulphur free. The sulphur free came out slightly ahead for me, richer, with ripe apple and a bit less of the characteristic Riesling 'petrol' note.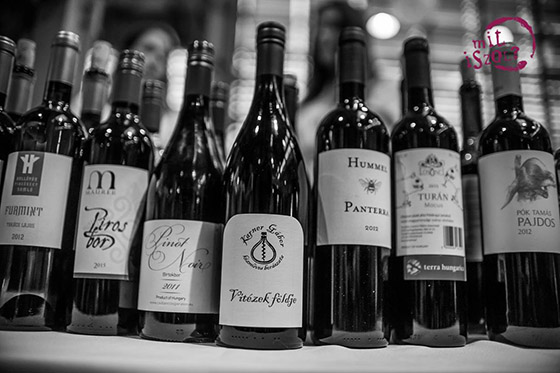 Given that we were at a natural wine fair, there were plenty more 'orange' wines to be sampled. No doubt just touching the surface, here's a couple that I enjoyed. First call was Villány, where Hummel's Hárslevelű 2015 with three weeks' skin maceration was a beautiful, smooth, perfumed wine with plenty of orange and peach with just a touch of tannin and orange peel bitterness. Kasnyik from Slovakia produced an attractive Olaszrizling Orange 2015 and a show-stopping Rhine Riesling Orange 2015 which had macerated on skins for 16 days. A complex wine with great depth and flavours of ginger, caramel, mandarin, peach, orange blossom and citrus peel with attractive tannic grip. Somewhat more innovative were their two 'bogyós' (berried) wines. Not content with simply macerating on the skins, they had decided to ferment their wine with some whole berries, which would then stay in the wine right through its life cycle, perhaps somewhat akin to 'ágyas pálinka', which retains a piece of dried fruit in the finished spirit. They take 25kg of berries and put them into a 225l barrel before adding the juice and fermenting together. We tasted the first experimental outcomes of this: an Olaszrizling – fragrant and concentrated with bright apple and almond notes – and a Zöld Veltelini (aka Grüner Veltliner), which produced a perfumed rather acidic wine with a slight spritz and plenty of citrus zest. Will be intrigued to see how these experiments continue. A couple more interesting wines in this vein, unfiltered and with no sulphur, came from the Slovenian winery Urbajs Aci, but with the great label Organic Anarchy. The Pinot Gris 2010 was a delight, plenty of ripe stone fruit, a floral note, some orange and a touch of tannins.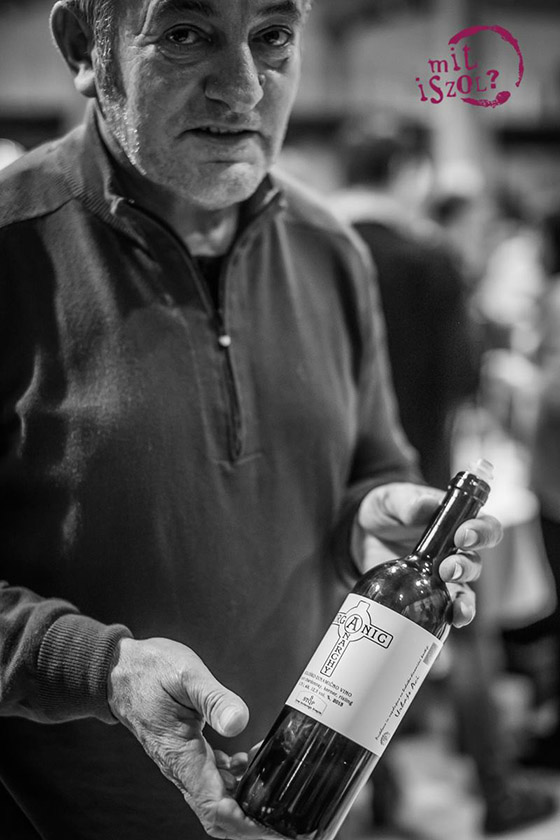 Having not left much time for tasting reds, the pickings were rather thin, not in quality you understand but in time to enjoy and in what remained. The Szászi Cabernet Sauvignon 2015 was a surprisingly attractive wine given its youth, perhaps a touch underripe but with bright forest fruit, soft tannins and lovely earthy, leafy tertiary notes coming through. Karner from the Mátra produced a beautiful concentrated Kékfrankos, Vitézek földje 2012, floral, with plenty of cherry and blueberry fruit, charcoal and toast. Ripe and full bodied. Gajdos from Eger also had a wonderful Kékfrankos, the 2013 was a delicious concoction of sour cherry, spice, black olive, truffle, concentrated dark fruit, fine-grained tannins and fresh acidity. And finally back to Hummel for some wonderful Portugieser, including the Premium Jammerthal 2013 with smoky black cherry fruit and floral notes.
Plenty of excellent wines remained untasted, sadly, so this selection is certainly not a reflection of the whole festival, but rather of my tasting experiences. I will be watching out for Mitiszol next November to try a few more, make sure you do too!